Turn your little girl's bedroom into her very own chic and playful retreat with these simple design ideas.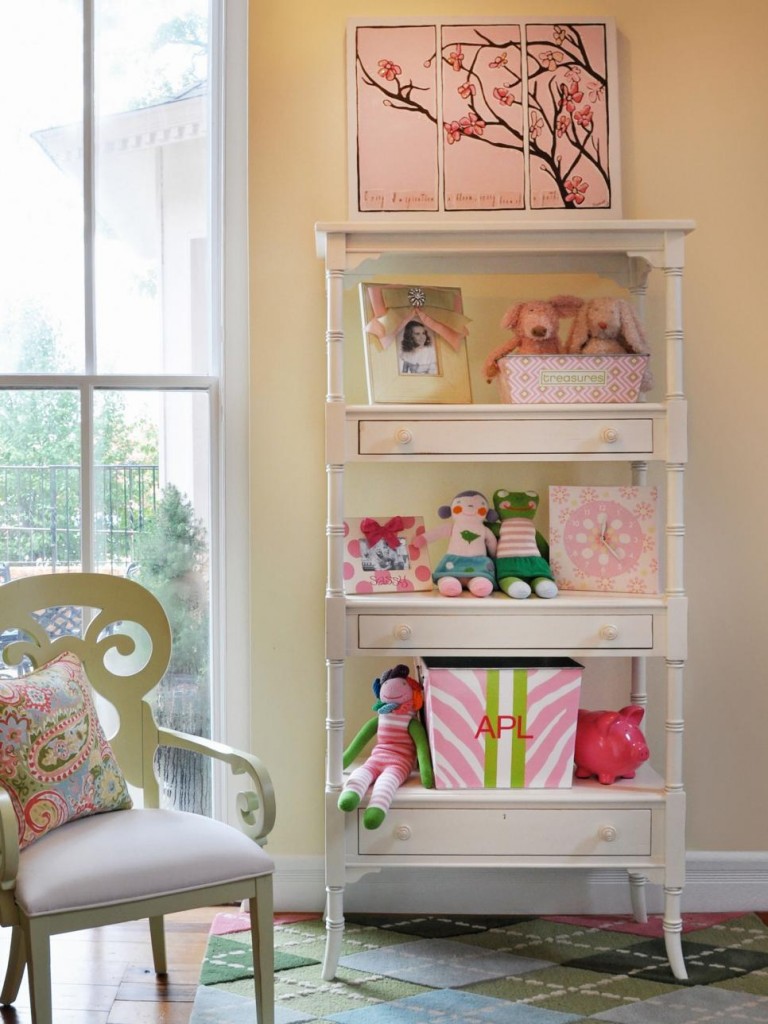 Grown-Up Palette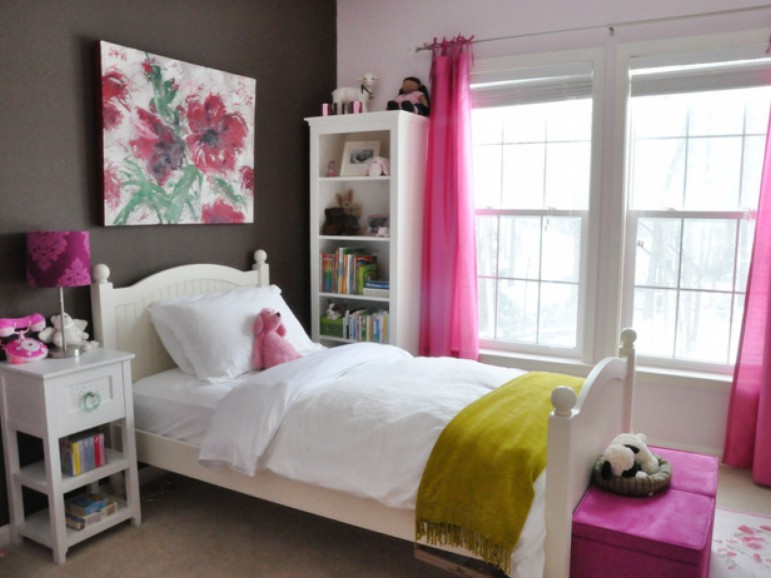 A warm chocolate-brown focal wall adds an adult edge in this girl's bedroom. To make the rich hue more playful and fitting for a young girl, HGTV fan wenbenoit integrated hot pink into the design scheme with sheer window treatments, storage ottomans and a stylish floral lamp. She kept the linens ultra-neutral to offset the bold color combination.
Elegant Surroundings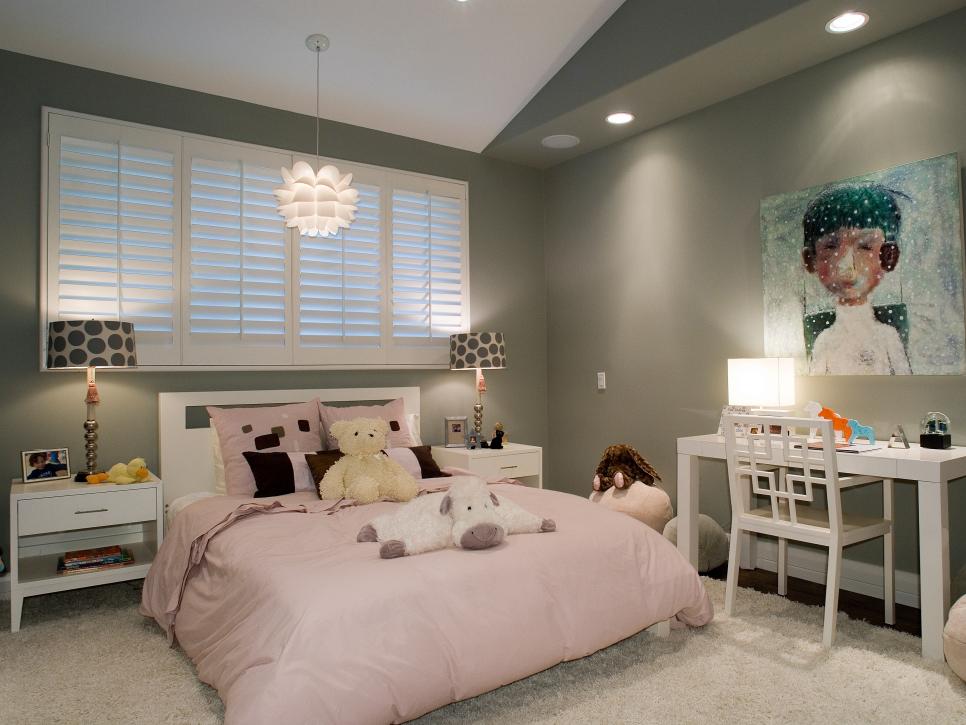 With stylish gray walls and mature furnishings, this little girl's bedroom can keep her company for years to come. The contemporary white desk and nightstands are suitable for a young girl but can easily make the transition to pre-teen and older. Design by Nicole Sassaman.
Clear Separation
This child's room showcases youthful sophistication for growing girls. Offset from the bedroom, the lavender playroom provides plenty of space for playing games and entertaining friends. The lime linen settee is the perfect place to read a book while enjoying the sweeping outdoor views. By creating a clear separation between the bedroom and playroom, both rooms have a clear and defined purpose. Design by Jennifer Duneier.
Stylish Shelving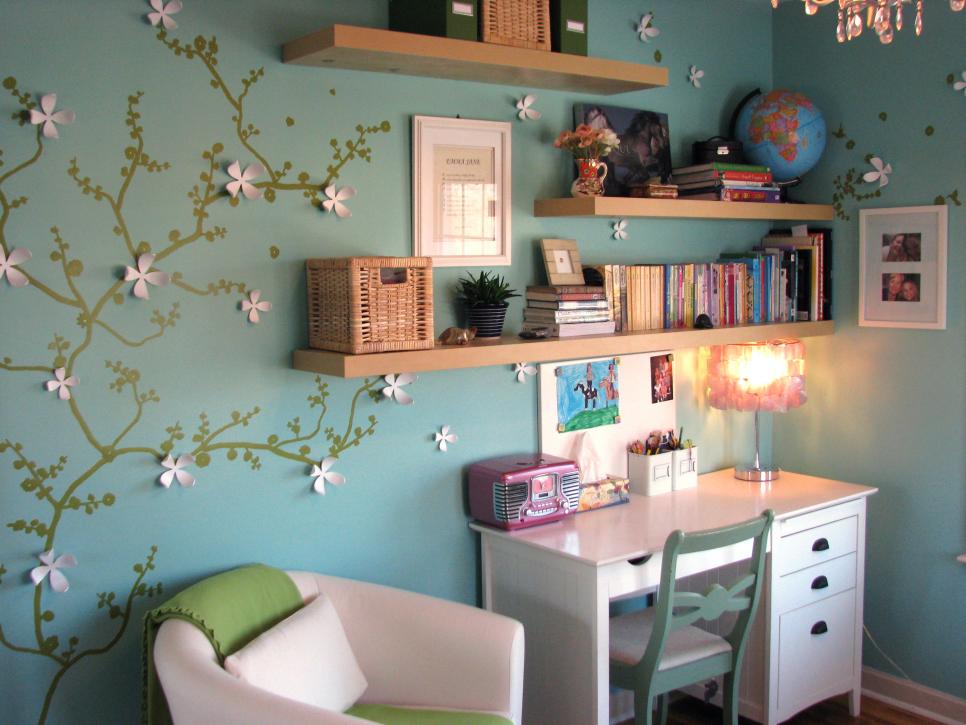 Keep her stylish space organized by adding simple wall shelves. Narrow shelves in various sizes create visual interest in a bedroom and offer a simple way to showcase books, artwork and other knickknacks. Small wicker baskets provide an extra organizational element and help keep the desk clear and clutter free. Design by HGTV fan mblanchette.
In-Room Getaway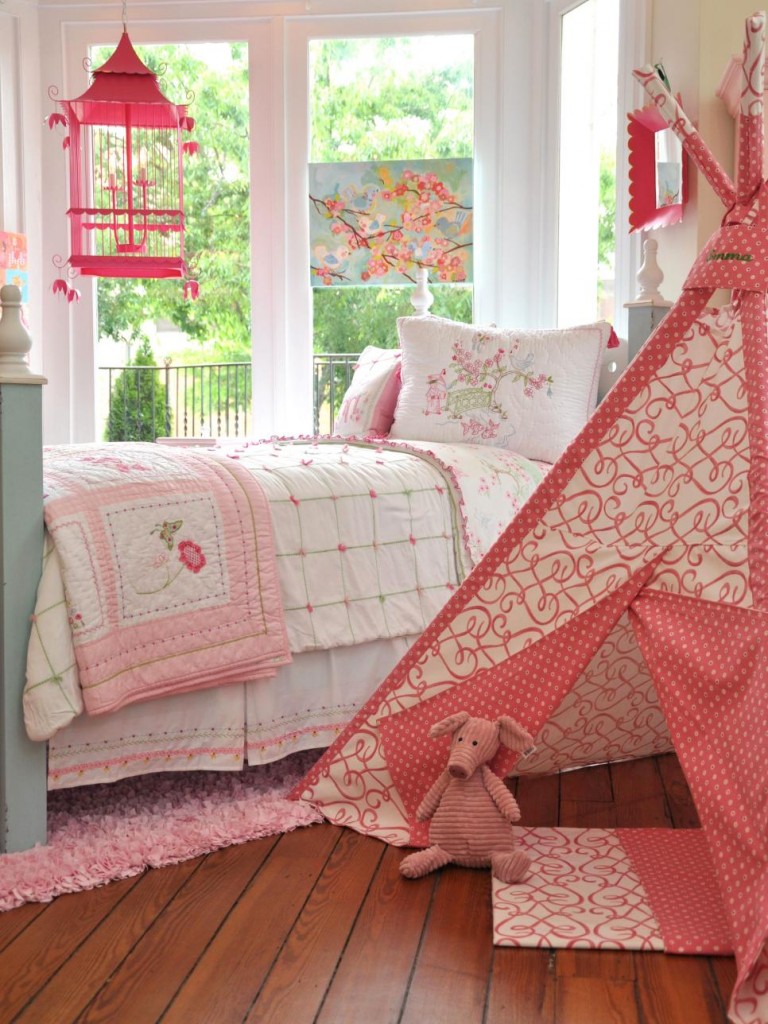 There's nothing like an in-house retreat to make a child's room more fun. This girly teepee tent is small enough to include in interior spaces, while still providing ample space for her to sneak away into her own private hideaway. Design by Susie Fougerousse.
DIY Decor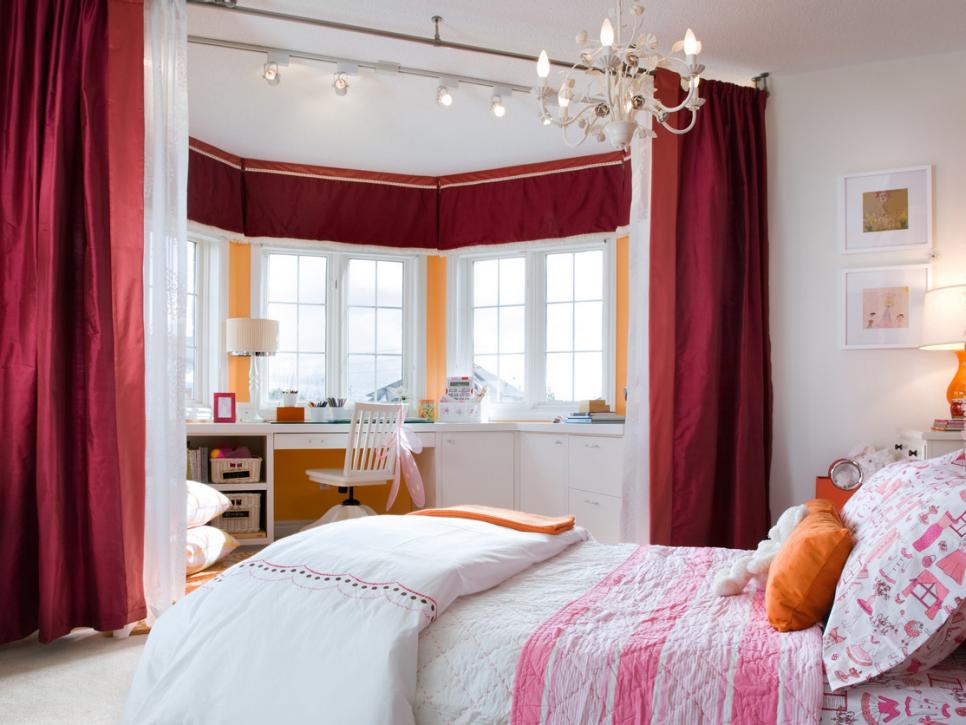 HGTV fan lolabboutique ditched the usual little girl decor and created an antique, cottage-style bedroom that can easily work for all ages. To add a personalized and playful touch to any little girl's bedroom, find unique representations of the letters that spell her name or her first initial. To mirror the framed L-O-L-A letters in this space, find antique wooden frames, paint them white and distress the edges for a simple weathered look. Print letters in various fonts on a manila background and add to the frame.
Fun Additions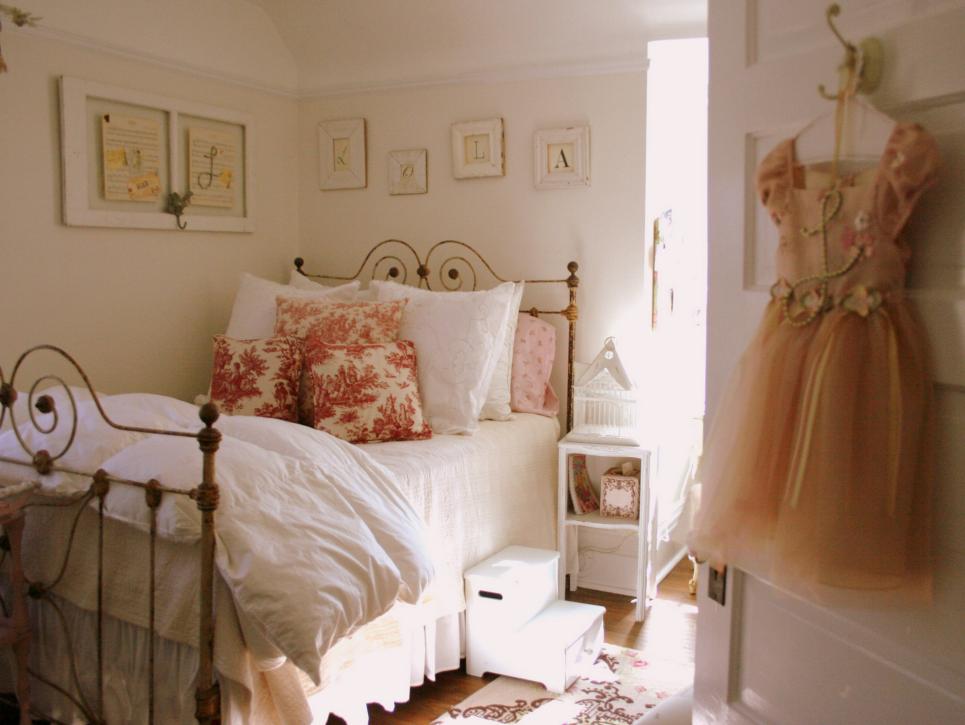 Bedrooms aren't just for sleeping anymore. This hanging bubble chair provides a unique place to read and study, as well as the "girls only" ladder-accessible secret hideout. To keep this spacious bedroom from getting cluttered, designer Randy Weinstein added plenty of storage options, from the modern open bookshelf to the built-in closet organizer.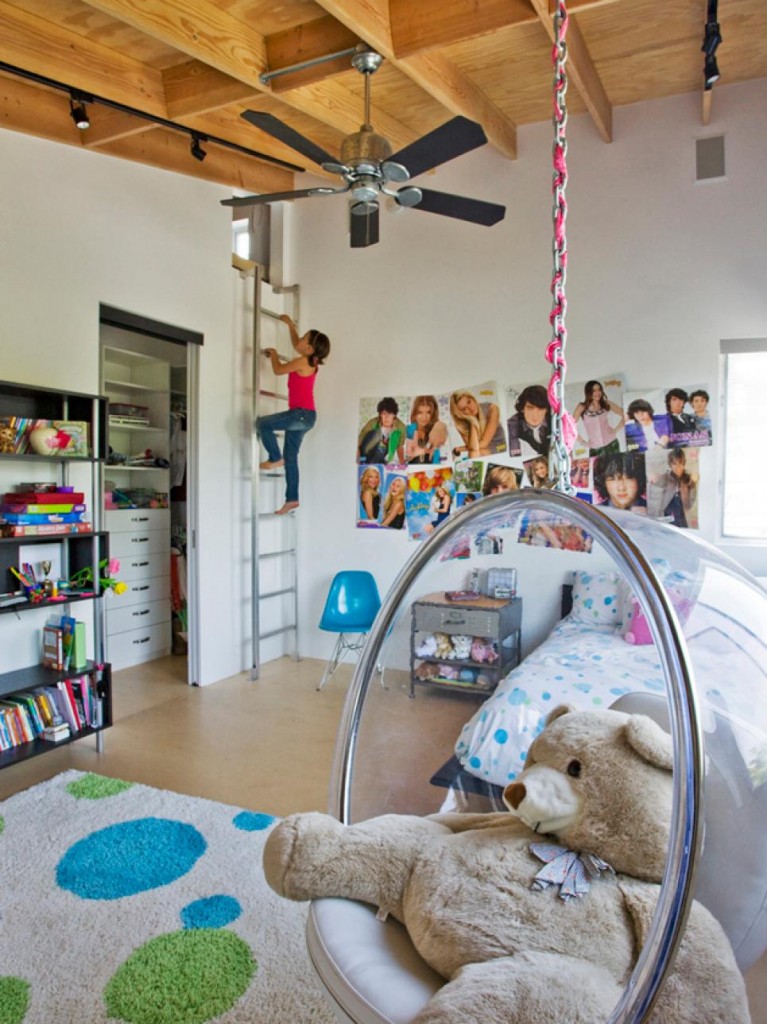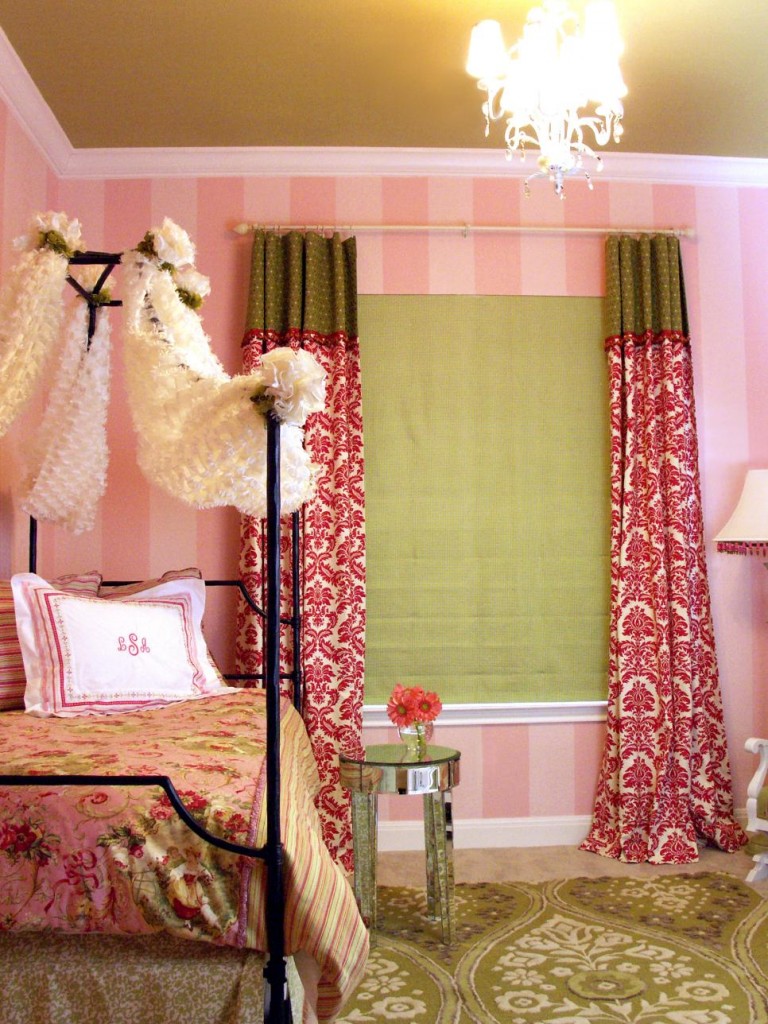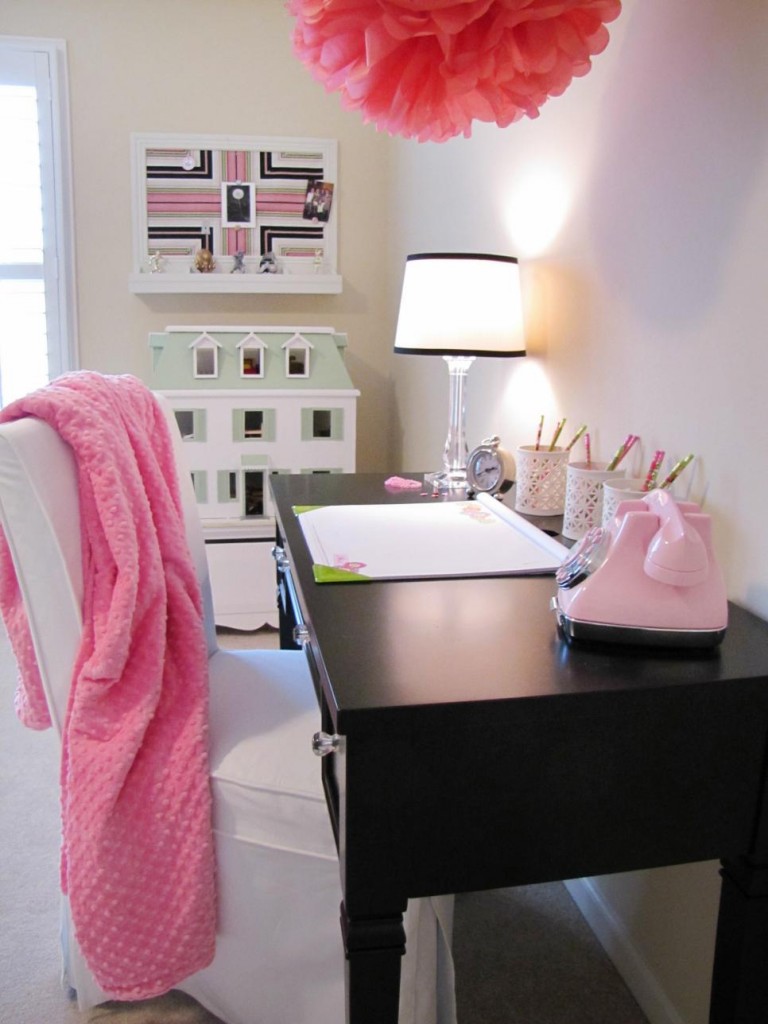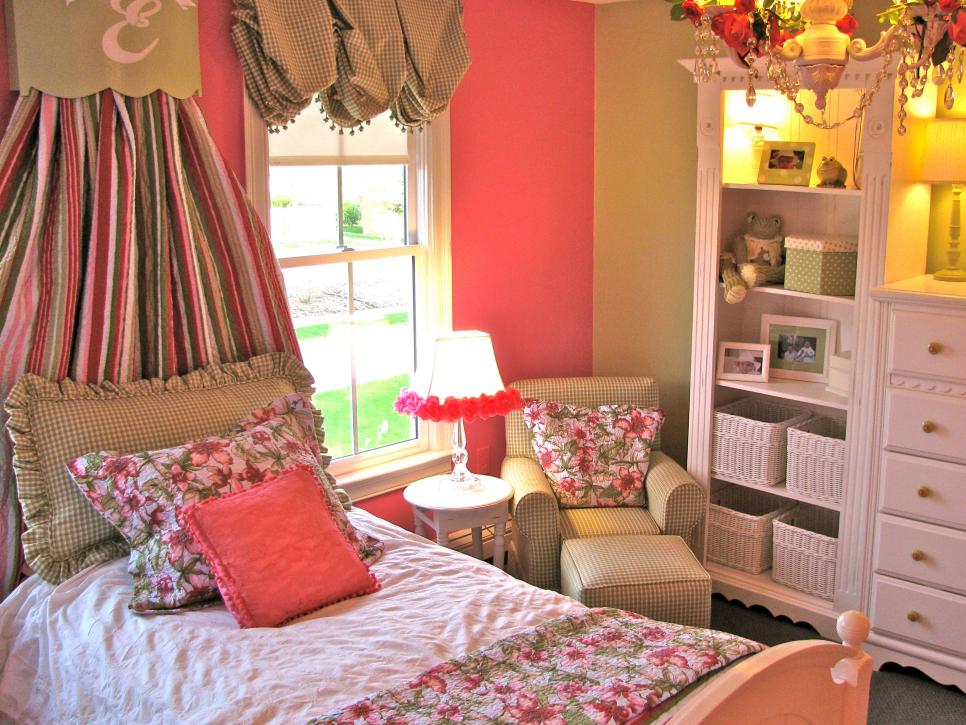 More great design ideas: here.