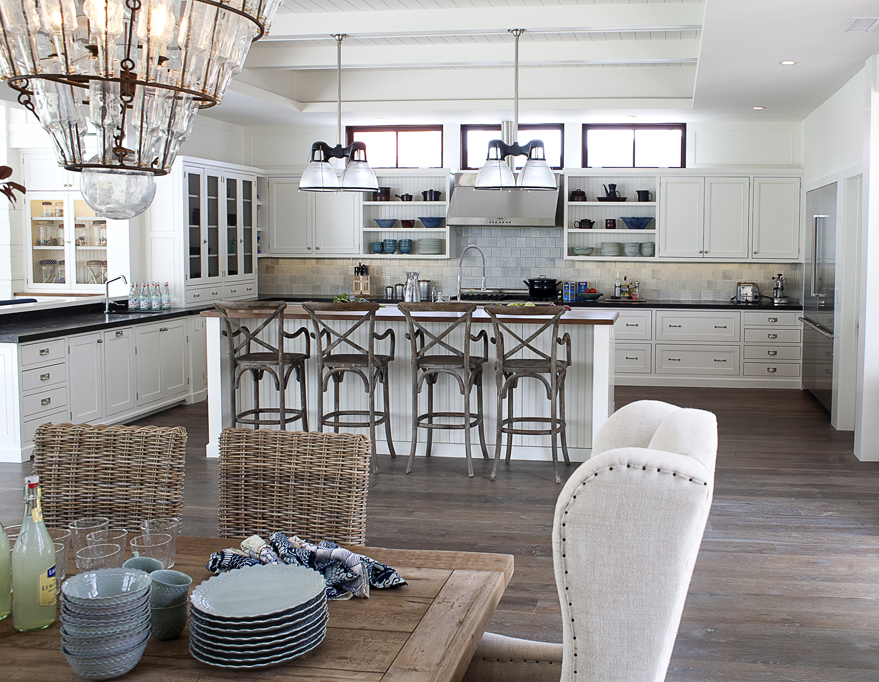 • Modern furnishing style and country house style at a glance
What is the main role of the kitchen? It is probably regarded as a place of cleanliness, well-being and togetherness. You can use these properties both in the country house style and in the modern furnishing style.
Would you like a unique, timeless design? Today we present original ideas for your dream kitchen.
• Colors in the kitchen
Let's start with the basic color which sets a special accent in the whole kitchen design. The first variant is the combination of black and white as colour contrasts, whereby small objects make the room appear fresh and vivid.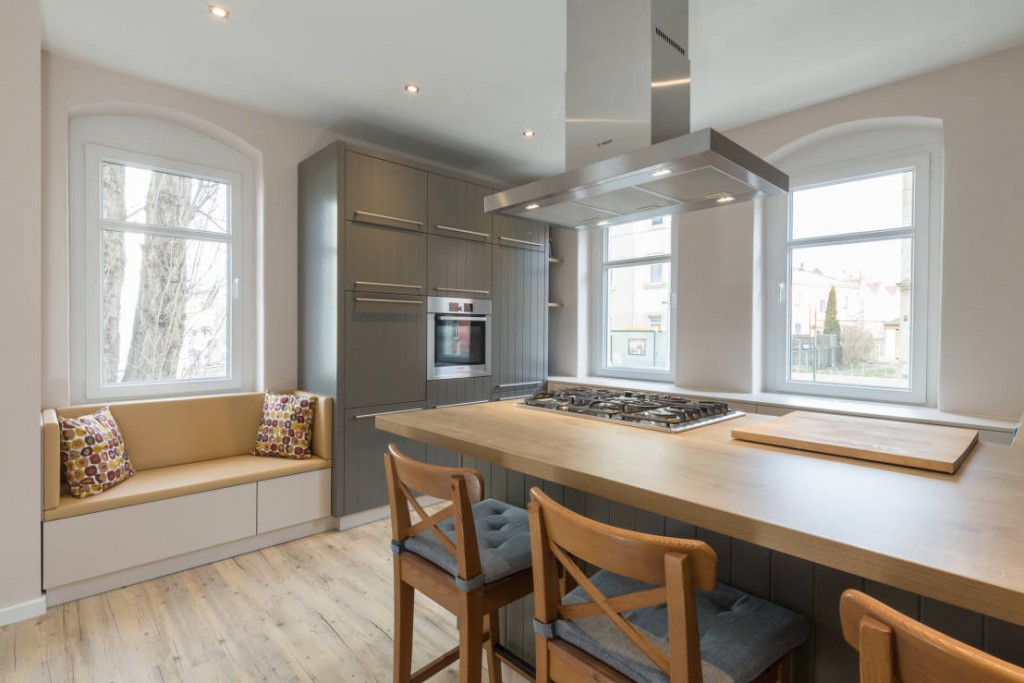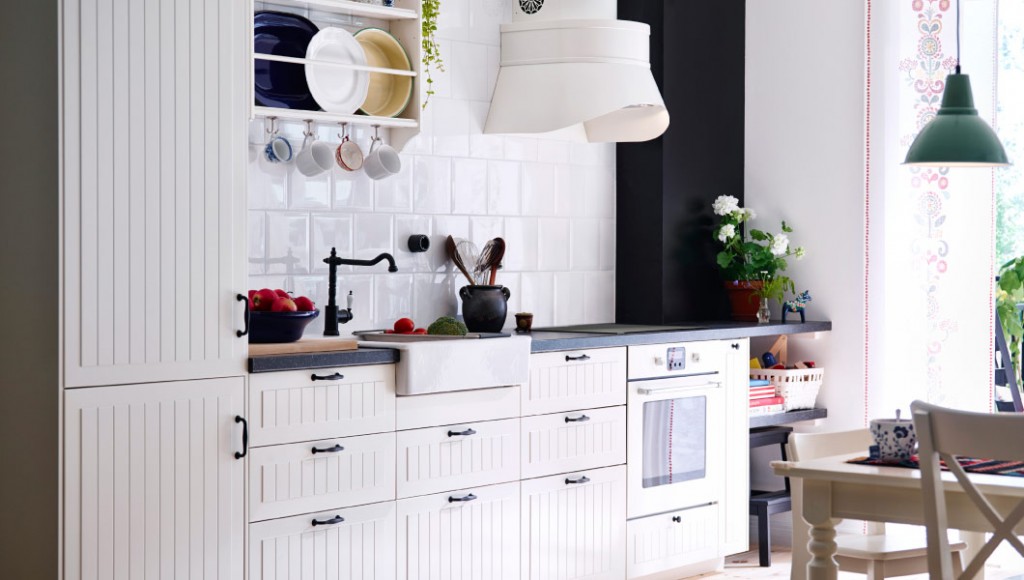 Here we have an excellent monochrome kitchen, all in white, which is more likely to stay in the background. In the foreground are the owners of the house and the delicious dishes that are cooked together.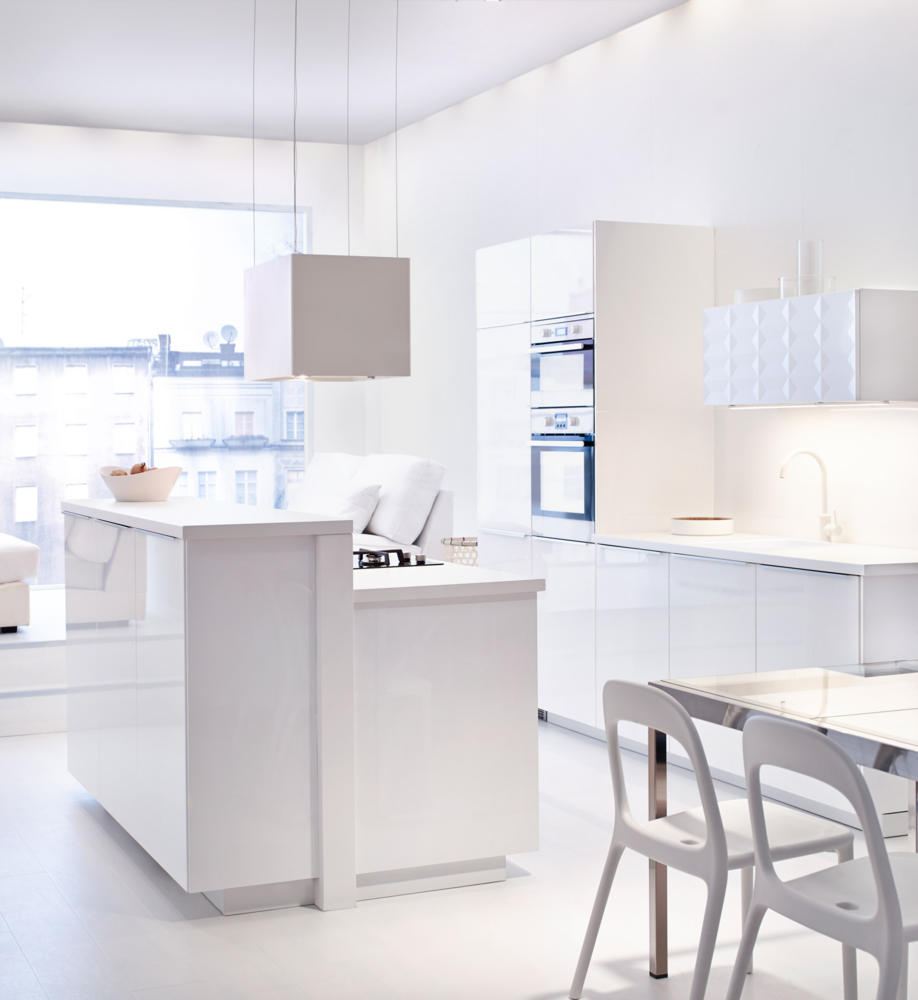 The other option is to select the same nuances for shelves, cupboards, frame and cabinet fronts. This effect contributes to the comfortable kitchen look. In most cases, the wall is painted in bright neutral tones. The wooden elements are typical of the country house style.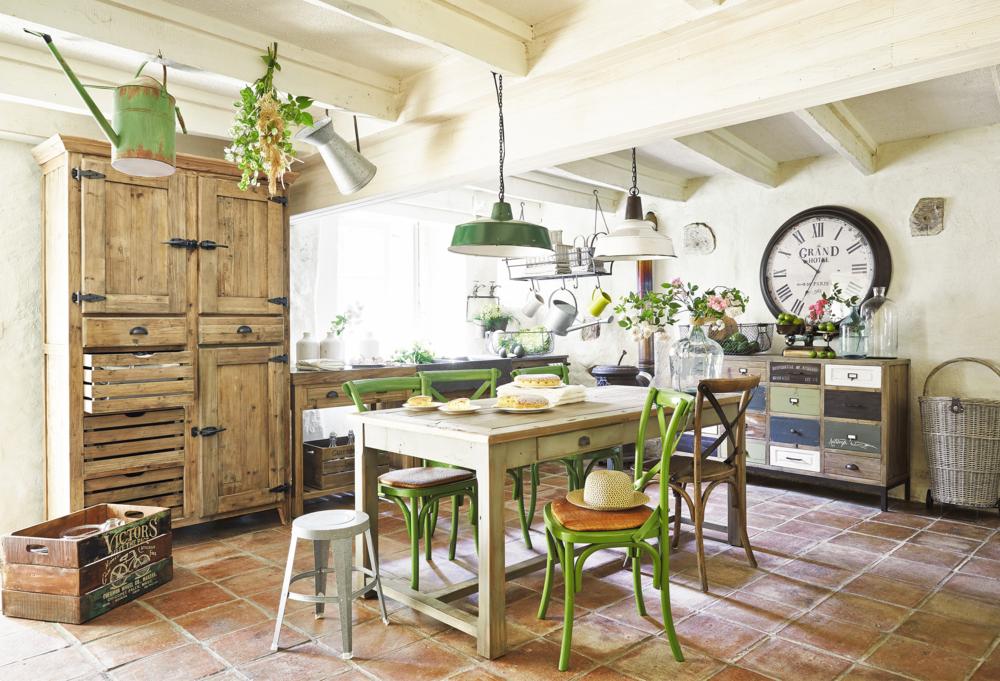 • Tile Mirrors
No modern kitchen today dispenses with tiles. Our photos show the elegance, robustness and ease of care of the tile mirror. With this you can create colorful or very simple designs, highlight this part or simply adapt it to the worktops, the surface of the island or the flooring. The possibilities are multifaceted and almost endless.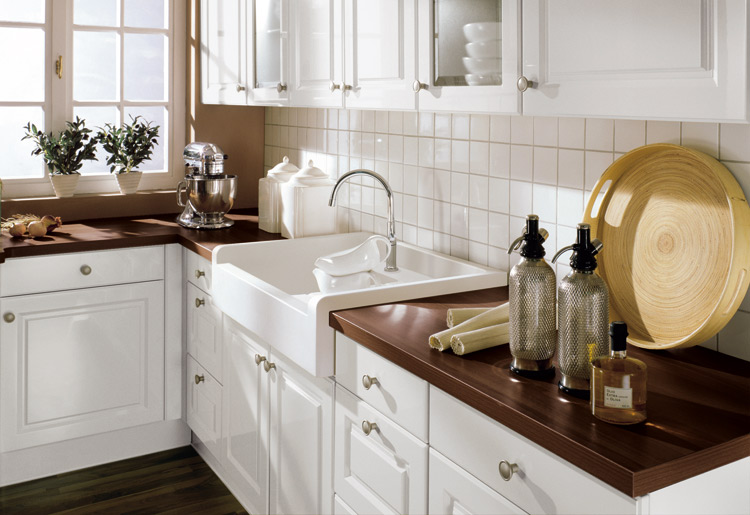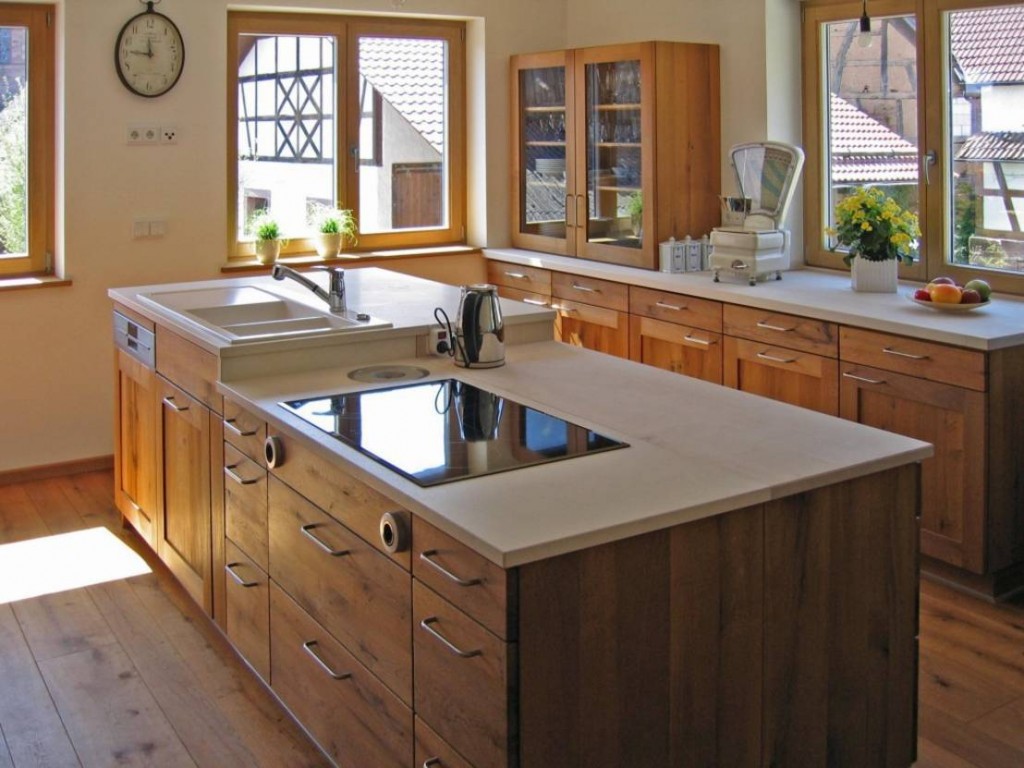 • Kitchen table
You can get a blackboard or paint a part of the wall in black or green and create an interesting looking board, which you write down your shopping list on a weekly basis. The children could also express their creativity on it, draw something beautiful and engage in food preparation. Friends can leave small messages for them. In this way, no one in the house loses sight, even on trifles.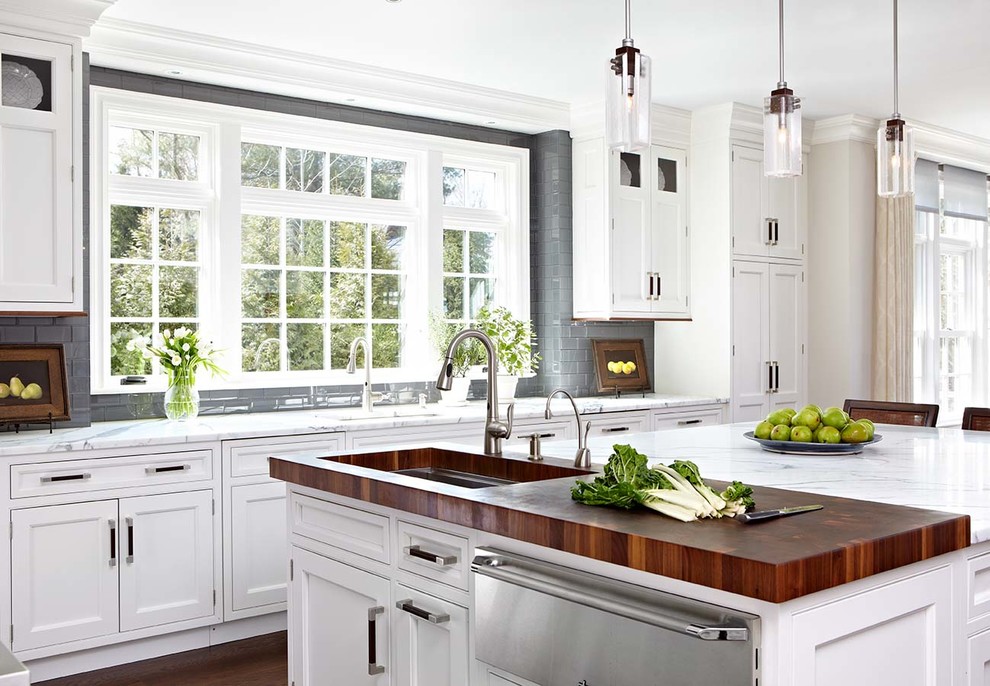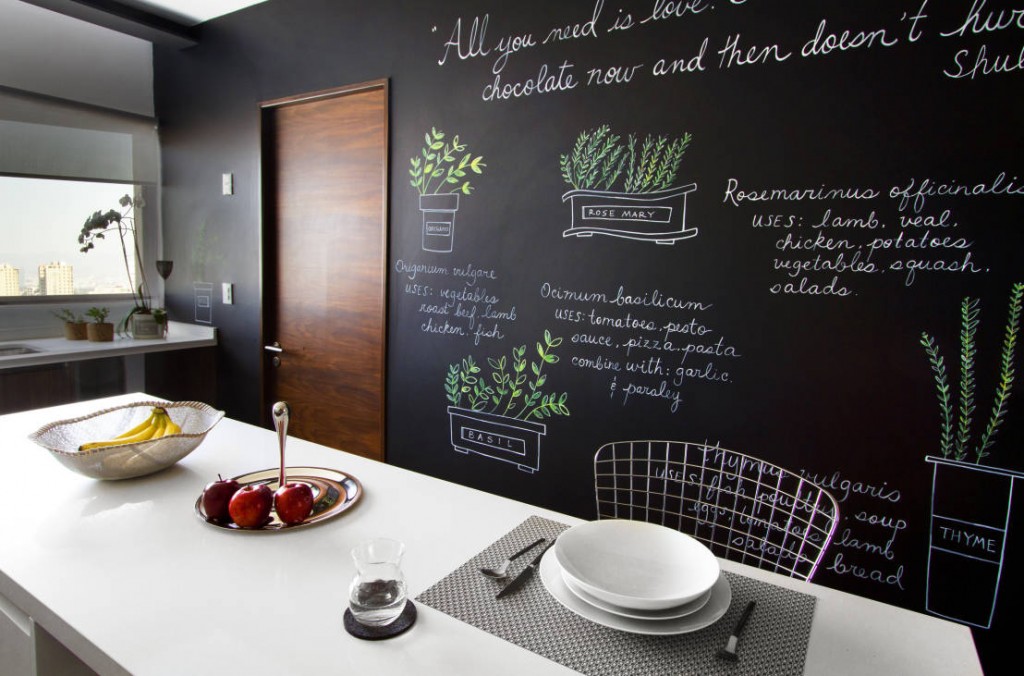 Sleek, modern designs as well as cozy kitchens in the country house style have their own charm. What is your idea? Decide according to your own taste and personal preferences.