The famous celebrity couple Bradley and Irina Shayk welcomed their first child somewhere in April 2017. Their daughter is named Lea de Seine and she is adorable. But what shocked everybody is how quickly Irina got into shape after the birth. It almost seemed like she has never had a baby.
The 31-year old beauty is the body and face of the lingerie brand Intimissimi. She shared a sexy selfie on Instagram shortly after she gave birth to her daughter. And she was in incredible shape!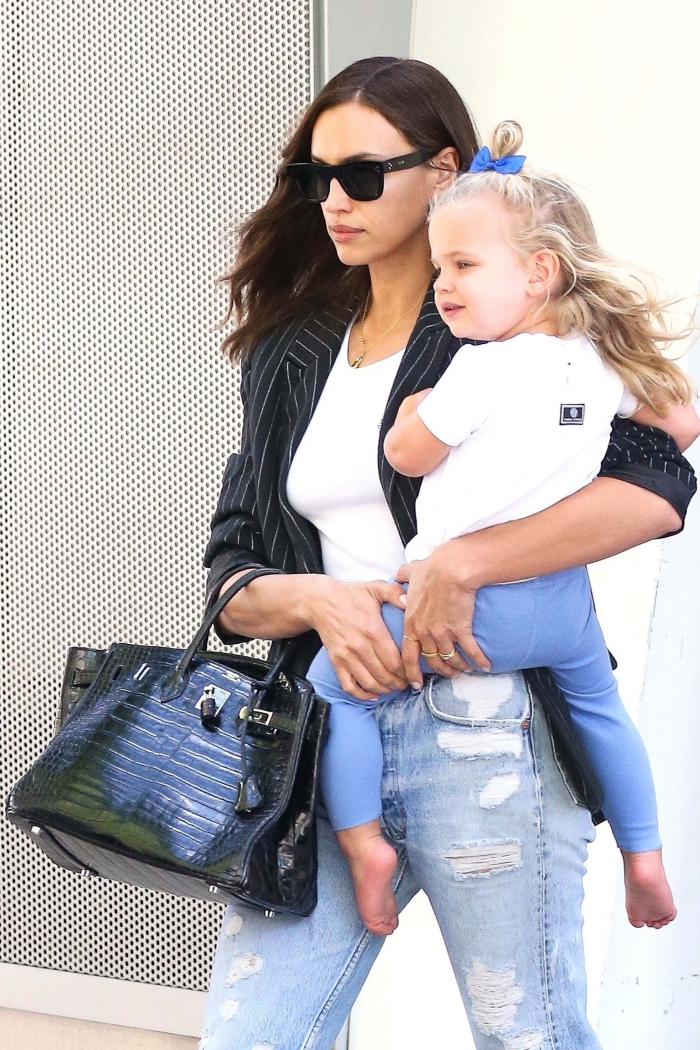 The new mom hasn't revealed the secret to her post-baby fitness routine and diet, but she has previously spoken about her lifestyle. One of her interviews on the topic in Women's Health provides insight into how she looks amazing just months after having a child.
Irina's Diet & Lifestyle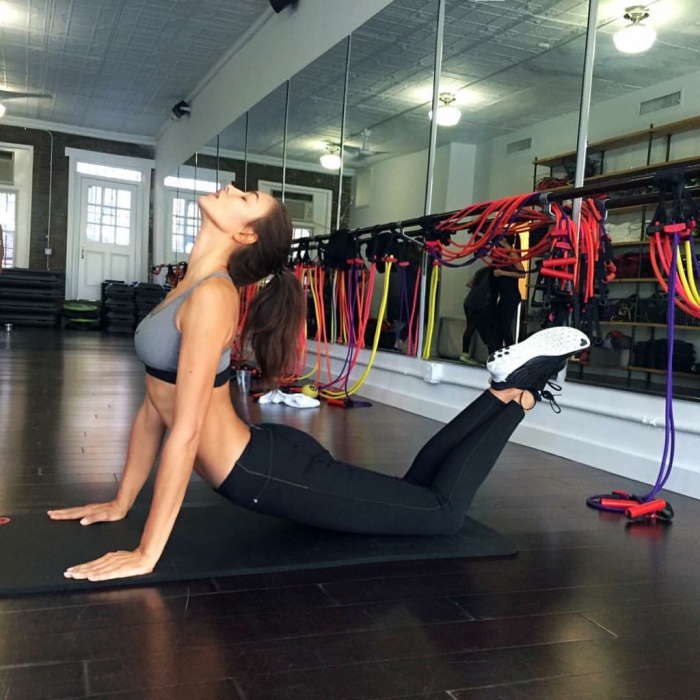 In her interview for Women's Health, Irina Shayk confessed her body is a result of her genes and fast metabolism. These allow her to enjoy meals that include things like cheese, French fries and burgers.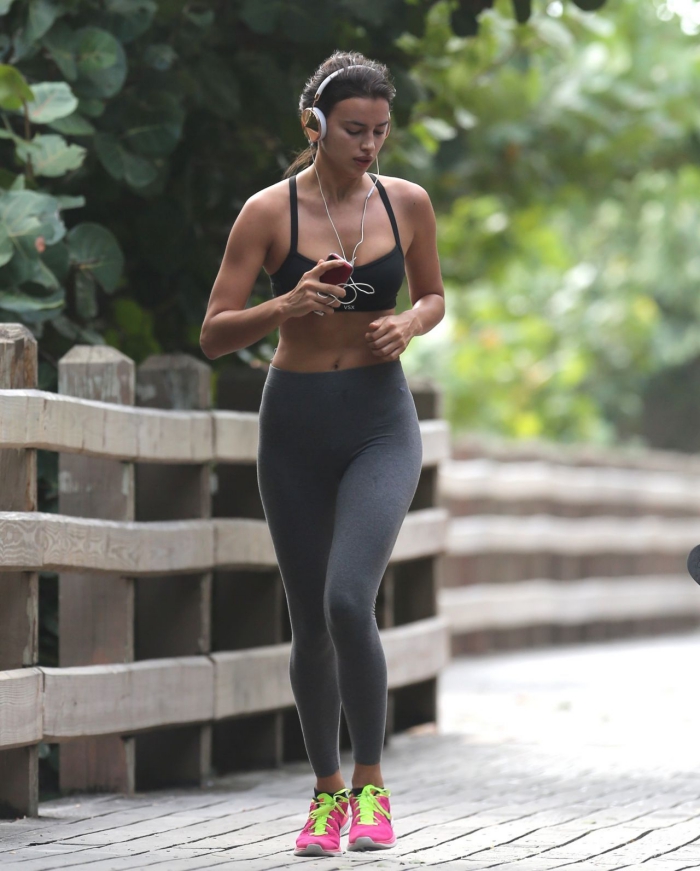 However, when she is preparing for a photoshoot her diet consists of clean foods like soups and salads. This diet ensures her stomach stays flat. She says she balances big meals with modest ones to keep everything in balance. One of her go-to meals is grilled vegetables and steamed fish.
The supermodel is sentimental when it comes to Russian food because she grew up with it. Her grandma used to prepare the best dumplings, meatballs and pancakes. Irina also admits she is a foodie and she can eat everything.
Irina's Fitness Routine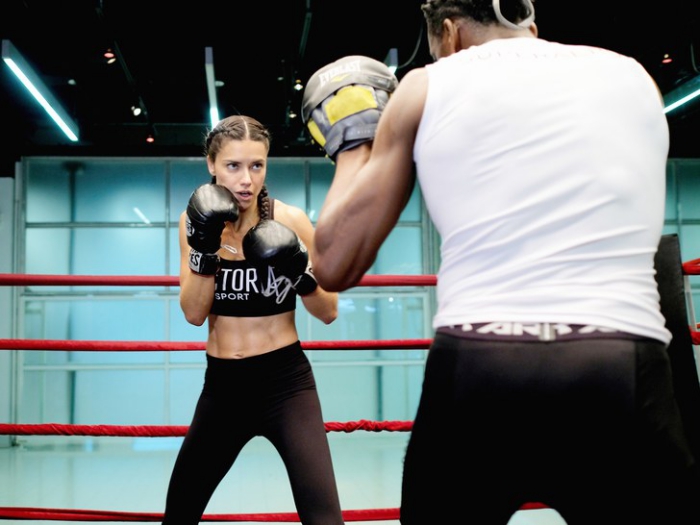 Even though she seems to be blessed with great genes, Shayk has an intense workout routine. So, she works hard for her body. She does boxing and jiu-jitsu regularly. She even admits being obsessed with jiu-jitsu because it is a way to constantly challenge and exhaust her body. When she is home in New York she does it four times a week.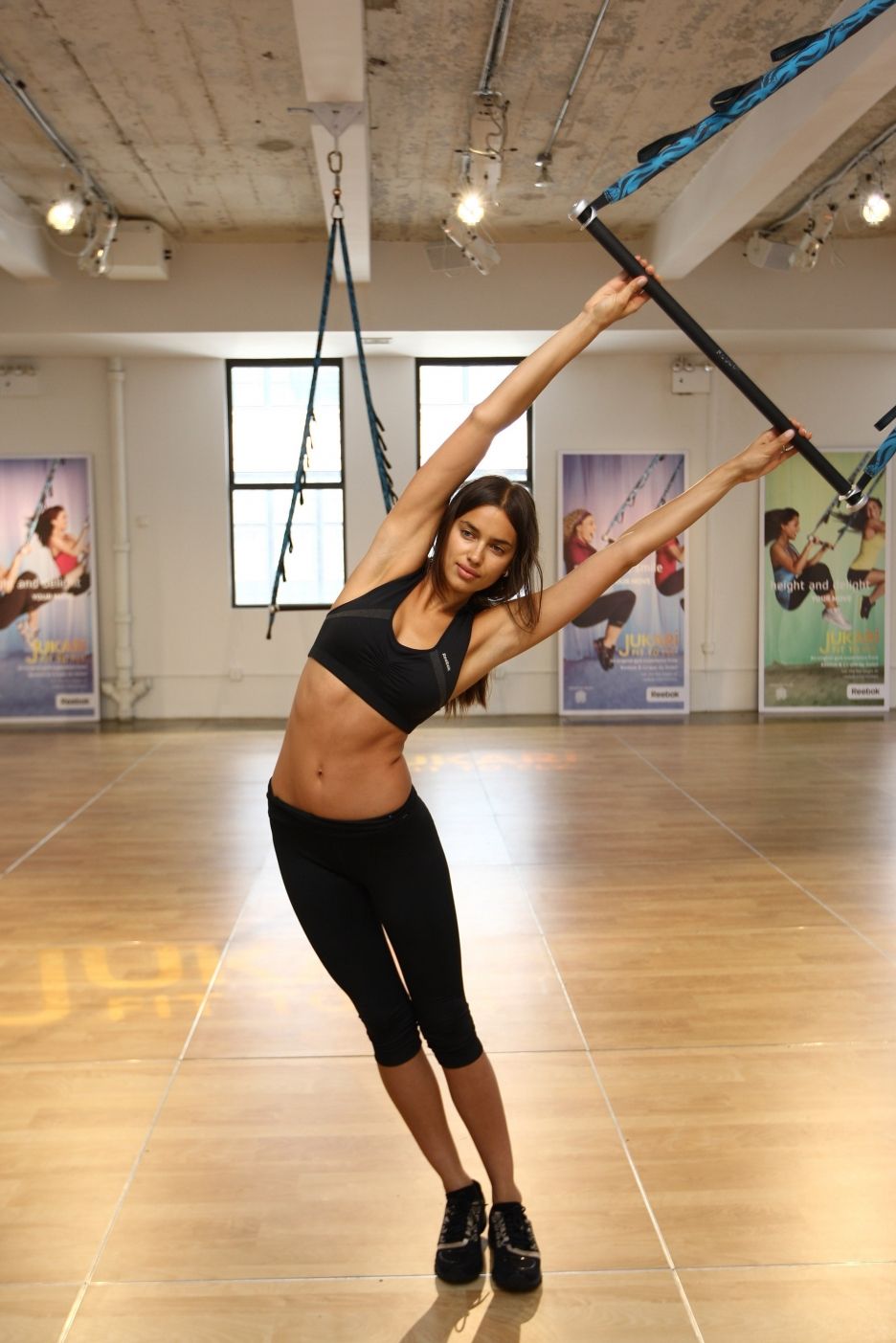 The Russian beauty travels a lot, but she also works out while on the road. She uses movements without equipment which still help her tone her body. She told Women's Health that she hates traditional cardio, but she admits its benefits.
Having a baby makes it very hard to find time to exercise. But based on Irina's post-baby body, it is not impossible at all. Whatever time she puts into it is obviously working very well.