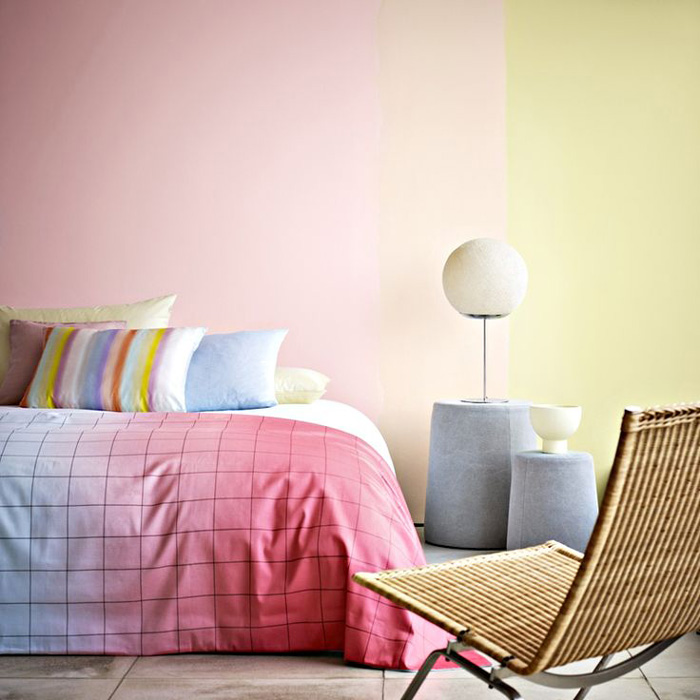 Spring is pretty, it's sweet and it is all about the nature-inspired colors which will brighten up any home. Whimsical green, blush pink, glamorous gold, cheerful yellow and white, these hues will make your space ready for the warm days, because they are fresh, cheerful and full of joy just like the approaching season.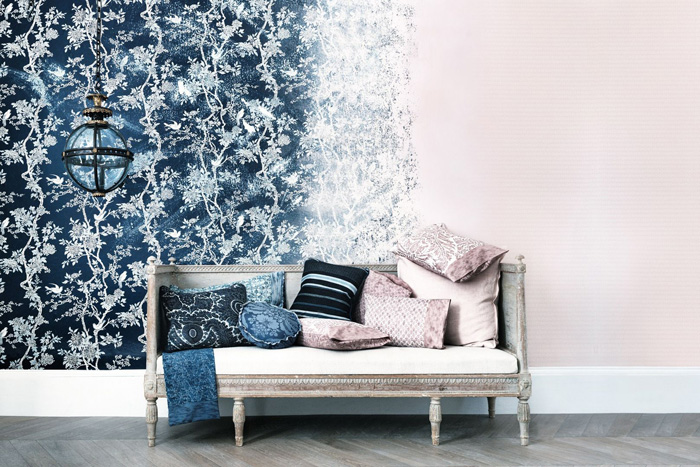 Let's welcome one of the most colorful seasons with these cheerful and stylish interior paint ideas!
White + Citrus Green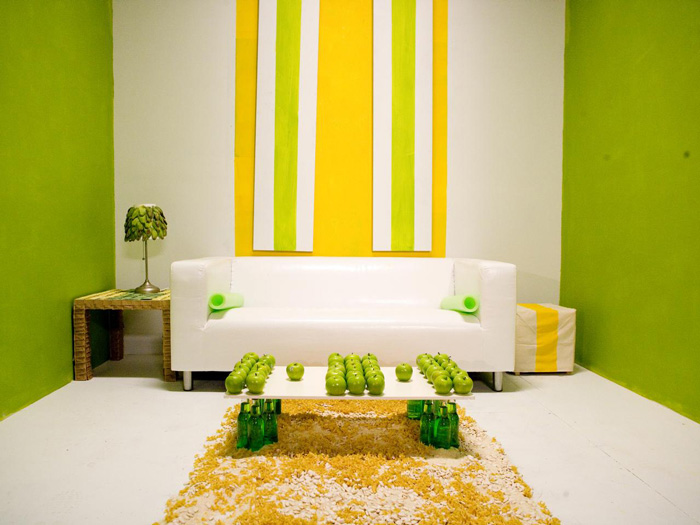 This combination of interior paint colors is clean and fresh and is very suitable for Spring.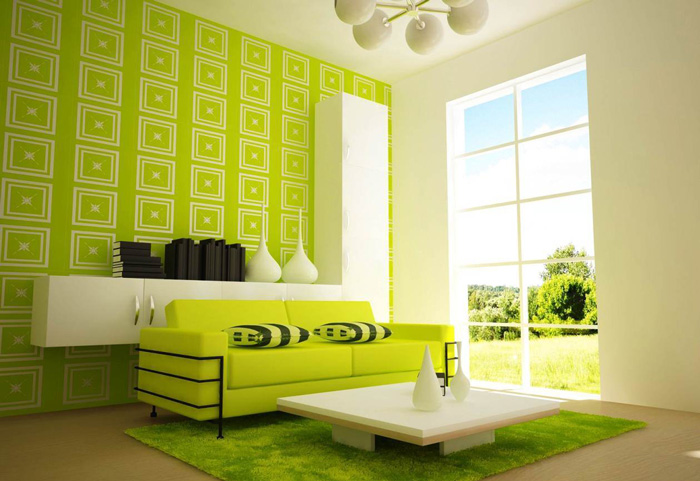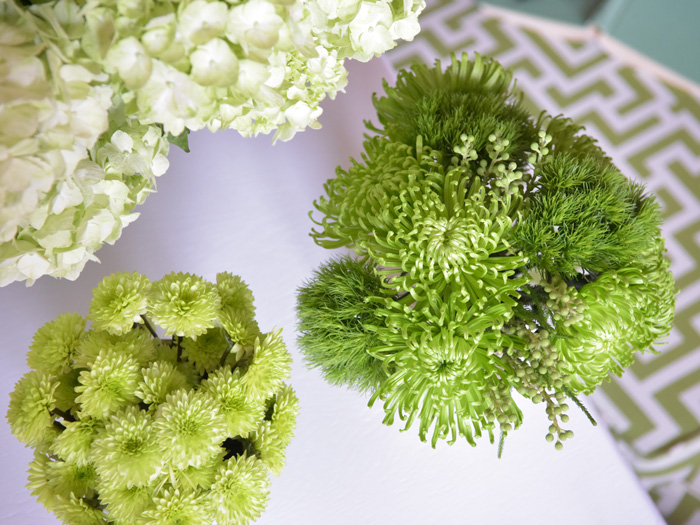 Citrus green has intense yellow undertone which is super energizing. The neutral white is toning it down and creating a stark contrast, which makes these hues very good kitchen paint colors.
Gold + Green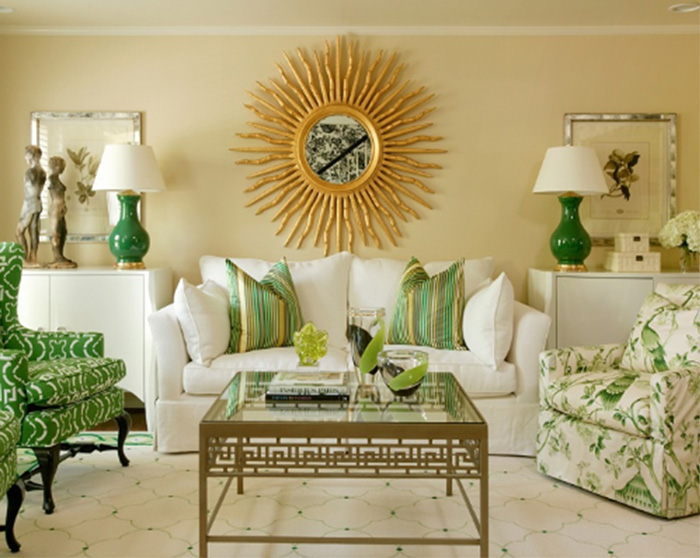 Gold adds a touch of glamour to the whimsical green. Gold is often paired with various shades of green from olive to grass and emerald. Try the combination of spring green and gold to get an elegant yet soft and soothing look. These paint colors are very chic and uplifting in the interior.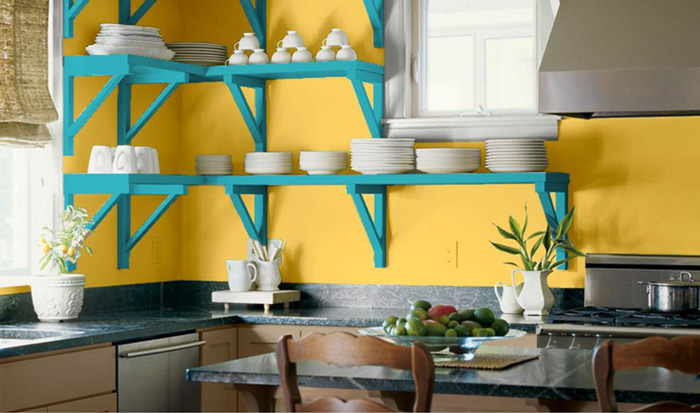 Tangerine + Gold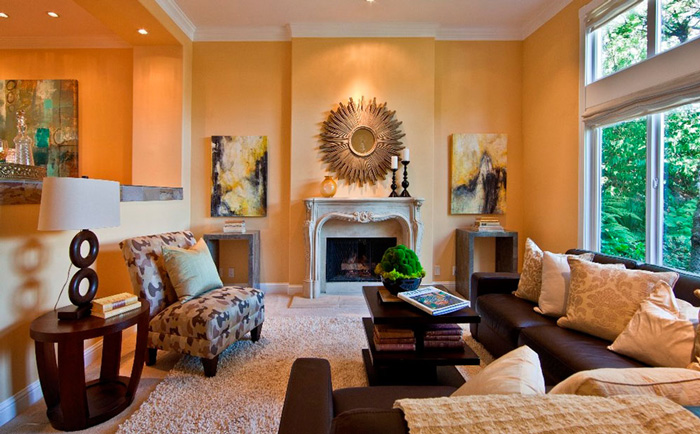 If you are impatient to welcome the sun after so many gray winter days, we offer you a very sunny approach to your house paint colors. Another pair bright tangerine with yellow and gold and you will have a rich and cheerful combo which will always bring the smile on your face.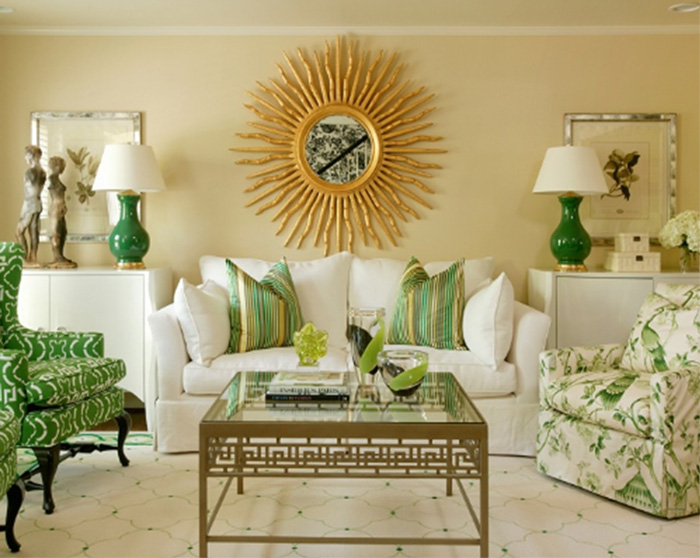 The gold acts as a transition between the two other hues and also balances them perfectly.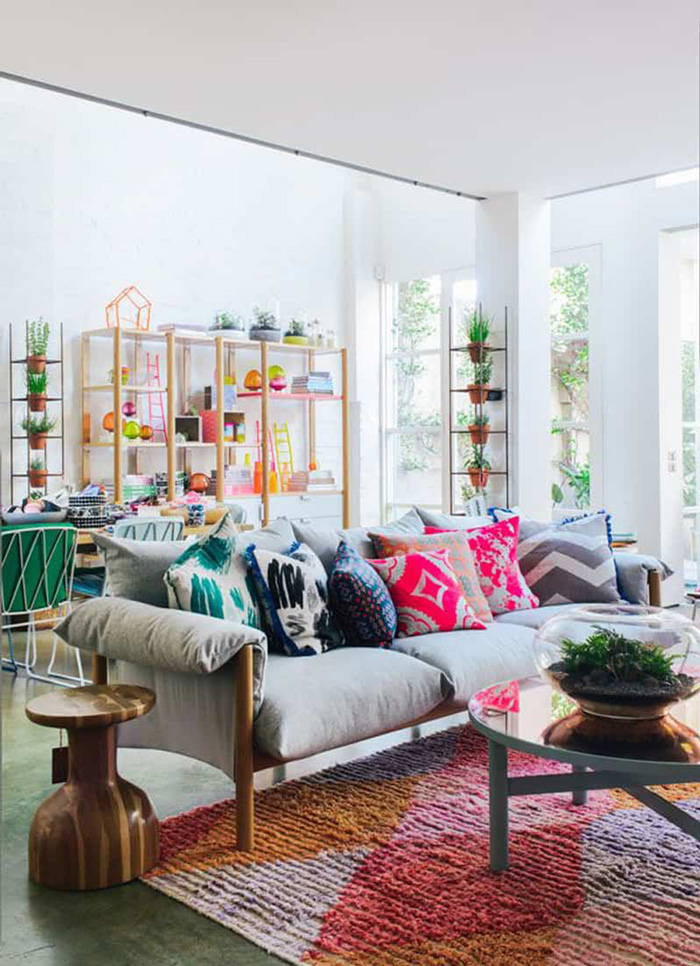 Green + Lavender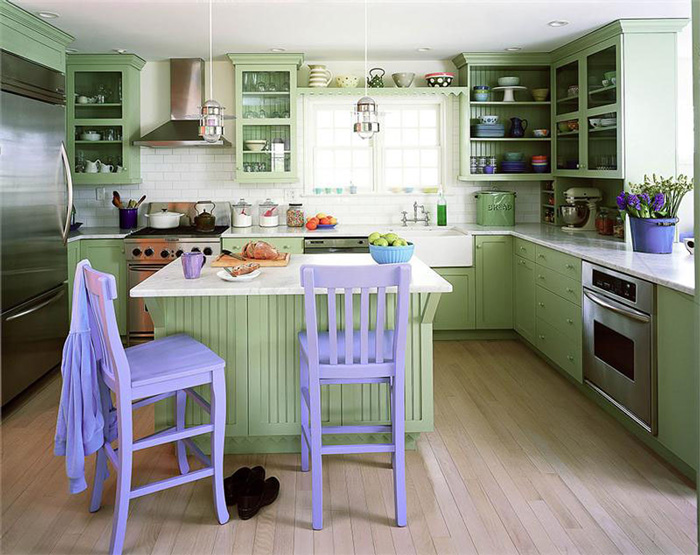 If you are a romantic person and you love layering, consider using a mix of green, lavender and soft violet. This combination shows the romantic side of spring very well. Therefore, these hues are excellent for bedroom paint colors.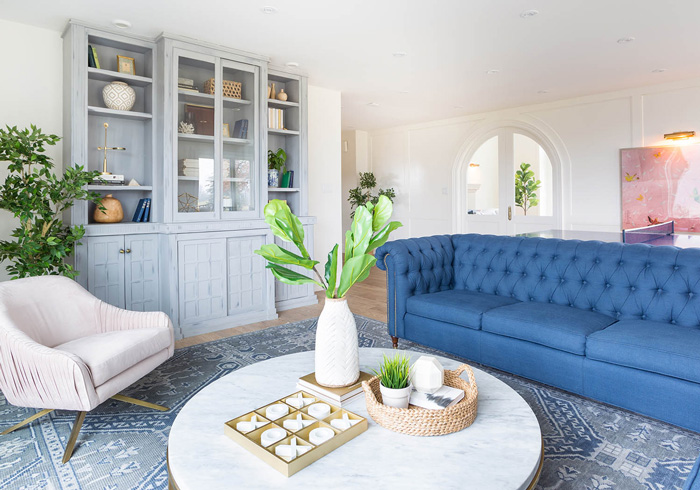 In addition, the blue undertones of the gentle lavender and rich violet bring a lively vibe to the mix and paired with green they make a charming springtime classic.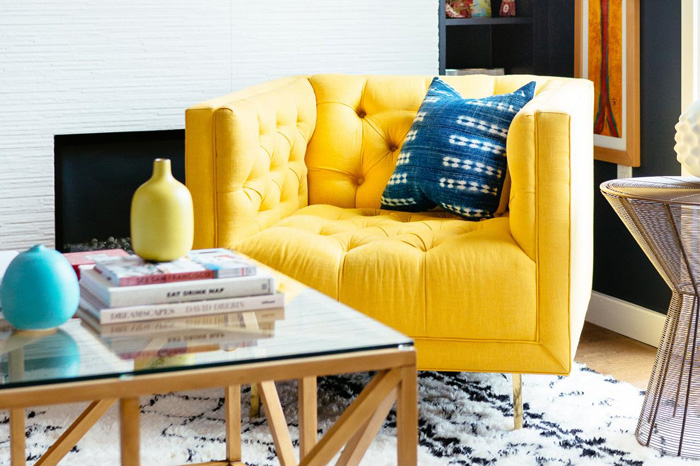 Pink + Coral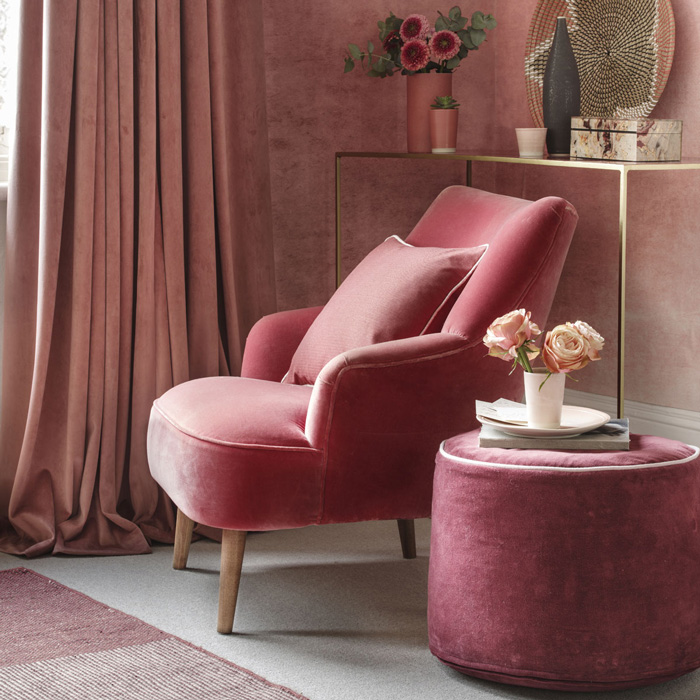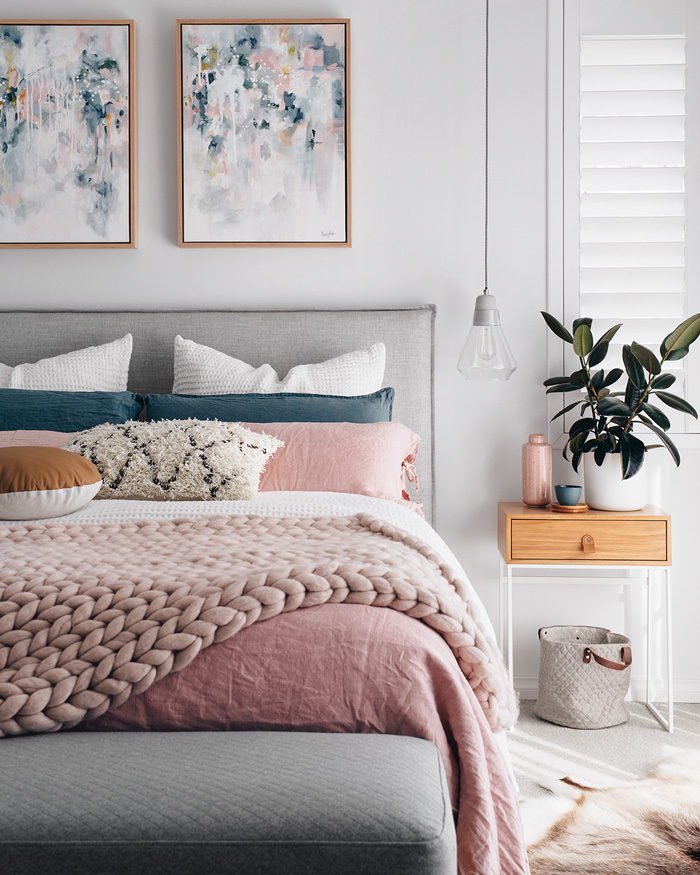 Furthermore, the combination of blush pink and coral are a favorite in wall paint design. The approach of combining two similar colors also creates a subtle contrast which is fresh and fun. If it looks too feminine for your taste, add navy or little egg blue to the mix.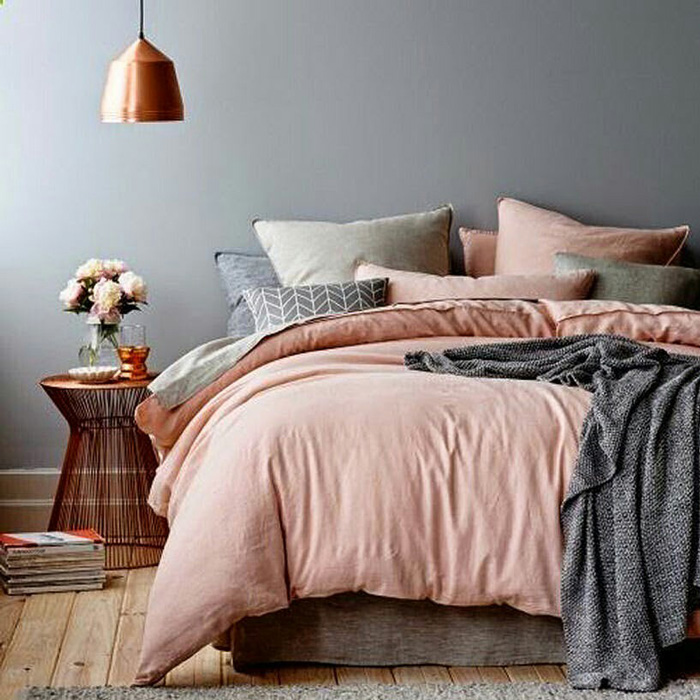 We hope you liked these color combos and are ready to welcome Spring in its full glamour. Let the season's hottest color palettes inspire your space and bring a lot of cheer in it!
by Betty Stefanova