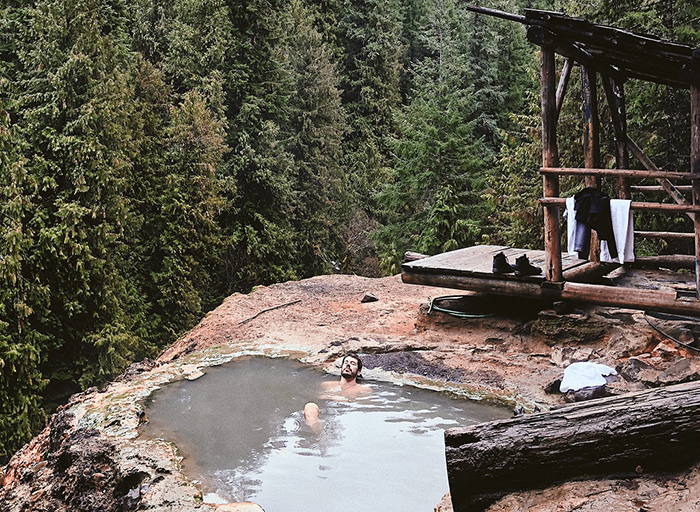 Are you stressed out and tired of the winter blues? Plan your next trip to a natural hot spring! Not only are they relaxing and therapeutic but warm springs can offer a glimpse into local nature, culture and even history. Many of these famous hot springs have been in use for centuries and were regarded as sacred. We will take you on a journey to the most famous hot springs in the world. Join us and pick your next spa spot.
Blue Lagoon, Iceland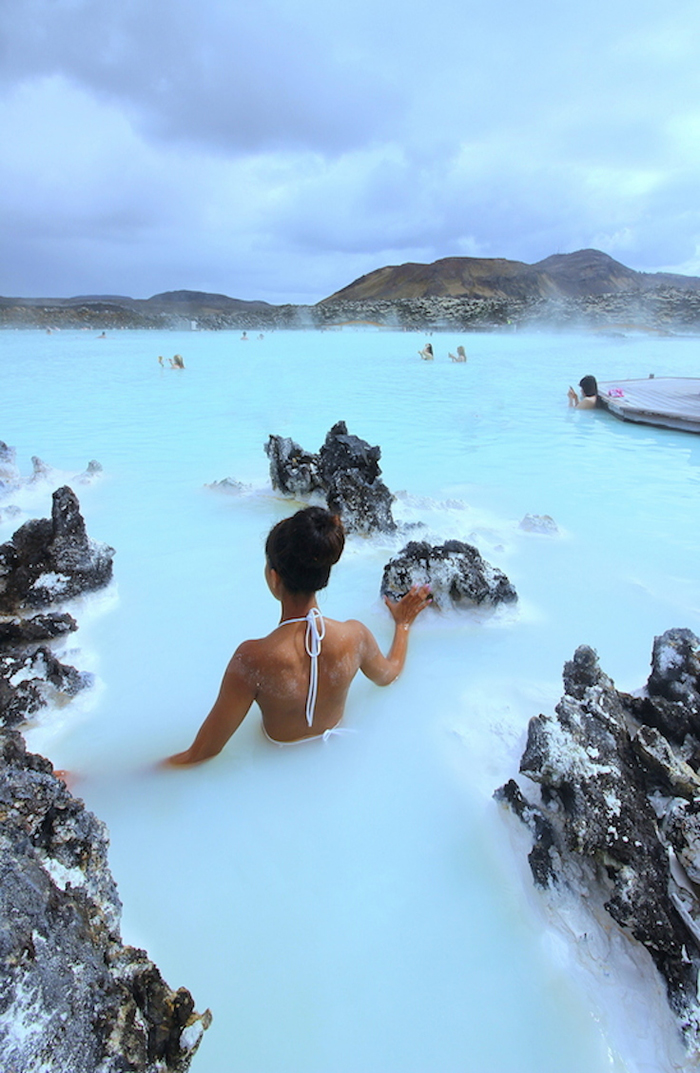 You smell the Blue Lagoon long before you see it. It is a hot springs park located in the middle of a lava field. The water from the geothermal spa stays naturally at 100 F all year round. The color of the water is very interesting, it is milky white due to the large deposits of natural minerals, silica and algae.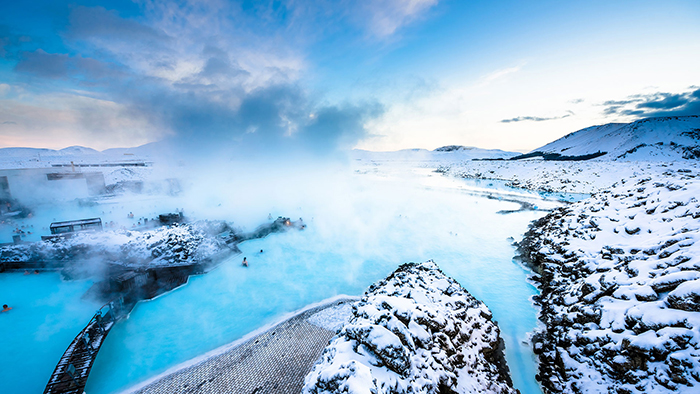 The lagoon was formed in 1970s and has been one of the most famous hot springs in the world ever since. The water here is known for its skin healing effects.
Pammukkale, Turkey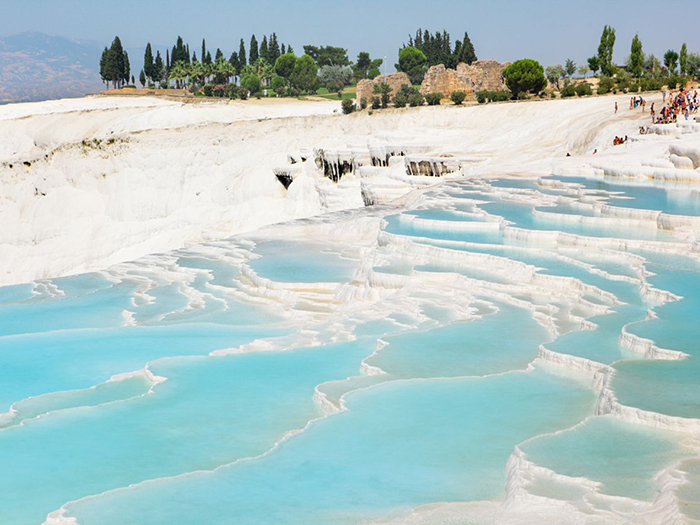 Pammukkale is a natural wonder in western Turkey. With its cotton candy colored cliffs, the hot springs here are all over postcards and brochures.  The beautiful and shiny white coating is formed by large deposits of calcium and has attracted people for at least 1.000 years.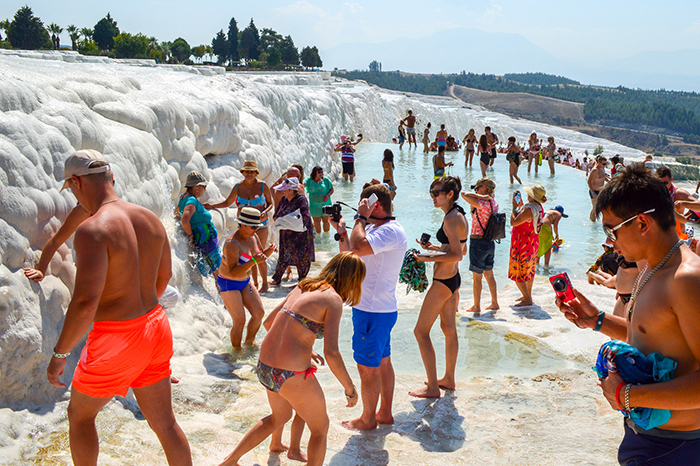 The water here is known as "champagne water" because of the tiny bubbles that come up from the ground. According to local legend, the pool on the site was a gift to Cleopatra from Marc Anthony.
Bath, England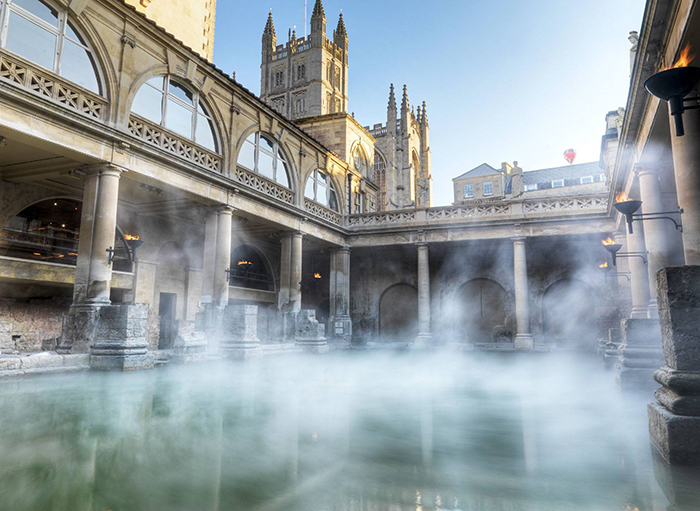 If you have read old English novels then you are familiar with the city of Bath. The whole city is a UNESCO World Heritage Site for its well-preserved Roman sites and hot springs. The hot springs weather is not always good, but it doesn't matter because you can enjoy the natural baths in so many different ways.  You can go to the modern rooftop Thermae Bath Spa, at the historic Roman Baths or at the hot springs park. Those who prefer history should go with the latter to step back in time. While who prefer luxury should go for the former. There are also a number of various hot springs activities to enjoy.
Pagosa Springs, Colorado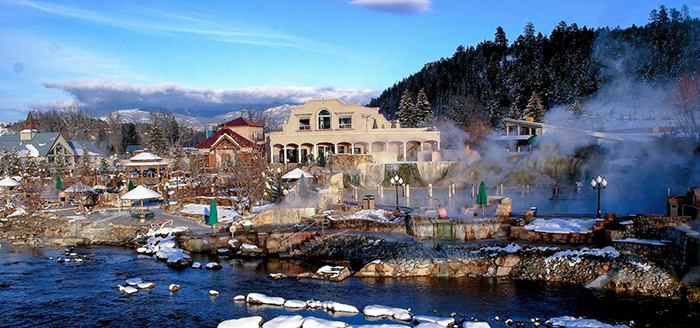 Pagosa means "healing water" in Ute Indian and it is a relaxing hot spring park surrounded by 3 million acres of forest.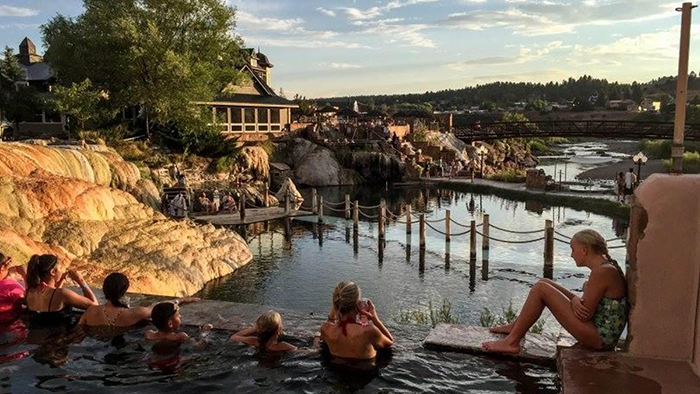 The waters here are without doubt the most beneficial and relaxing in the United States. The 23 mineral pools are open to visitors all year round.
Szechenyi Bath, Hungary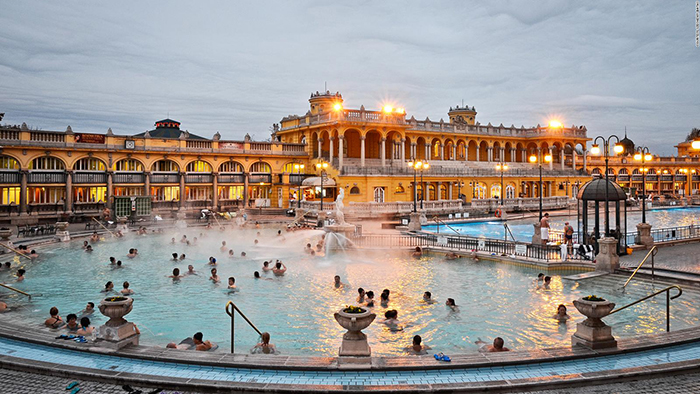 You have probably seen these famous hot springs on tourist brochures and advertisements.  Szechenyi Bath is an iconic sight in Budapest, and it is the most luxurious and largest in all of Europe. Underneath the city there is a hot spring network that warms more than 50 pools.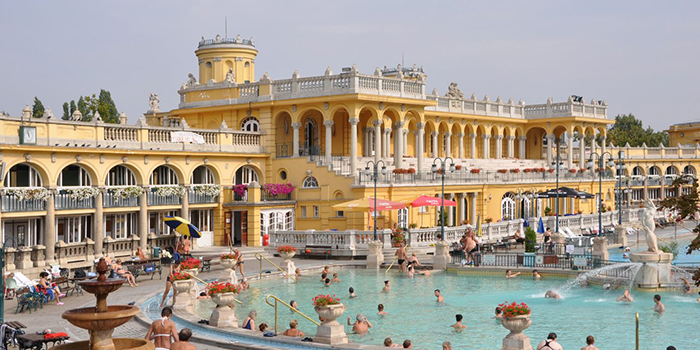 The bath itself dates back to the late 19th century, so it is perfect for everyone interested in history and culture. It is a great spot for party lovers as well. Every Saturday there is a night rave party for all visitors. With their location in the middle of nature and high-end resorts around, these hot springs are suitable for everyone from families, to backpackers.