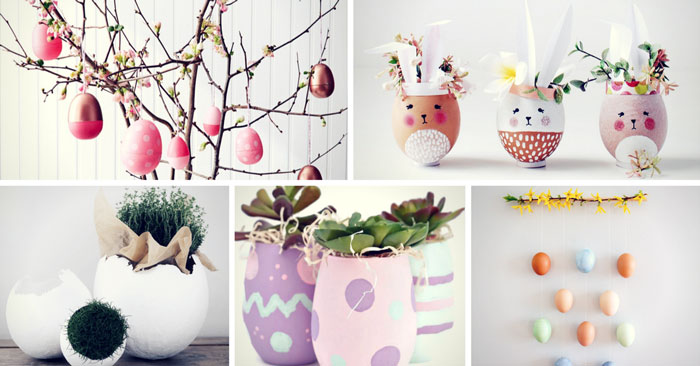 One of the best ways to banish winter blues and brighten up your home is to add seasonal, Easter decoration.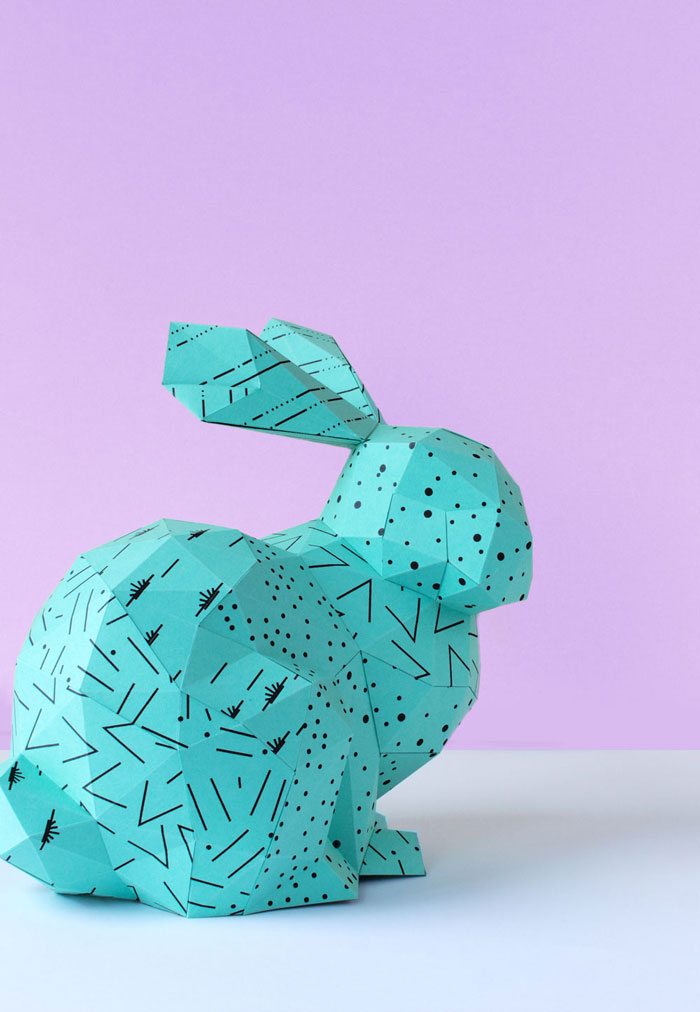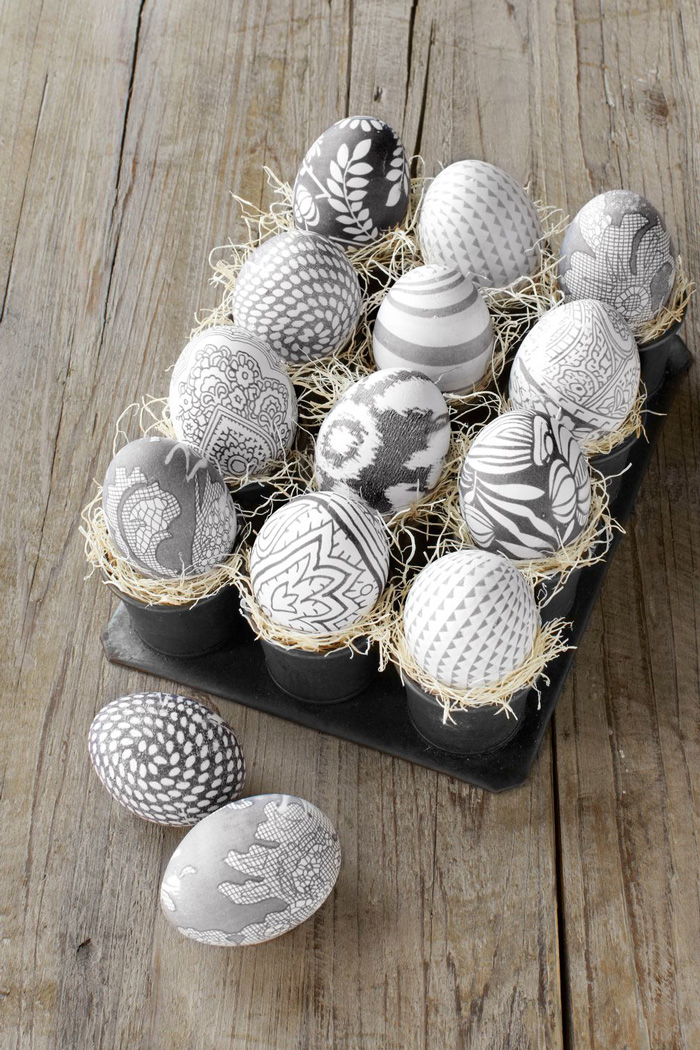 Use fresh flowers, whimsical festive accents and cheery spring colors to transform your home for the holidays. We are here to show you how to do it quickly and easily.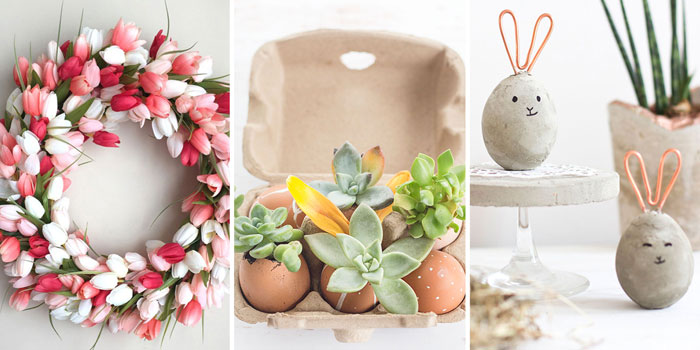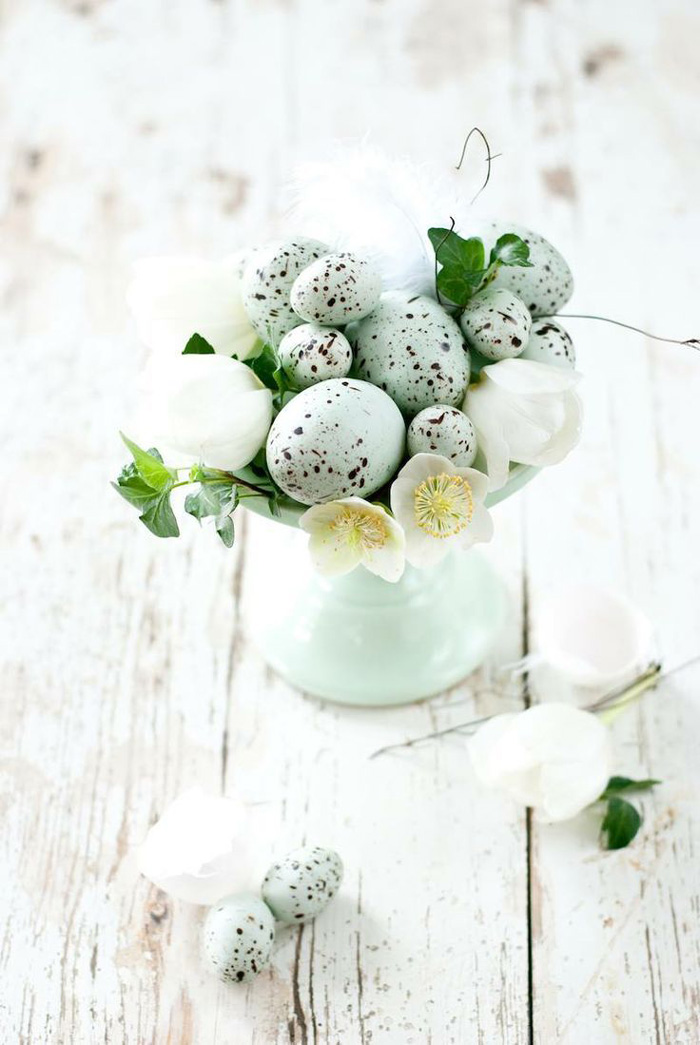 Check out our selection of Easter decorating ideas which will inspire you to catch the spring fever and update your home décor.
Festive Wreath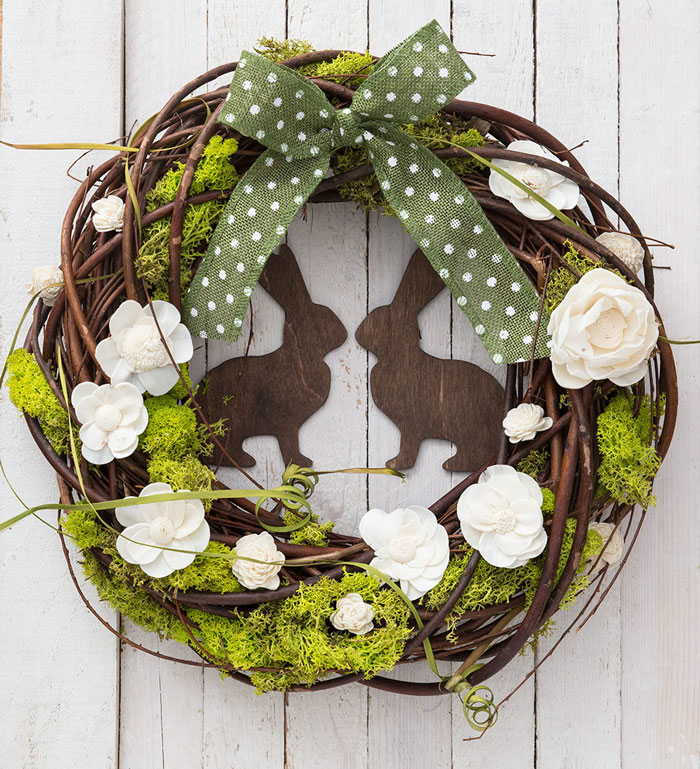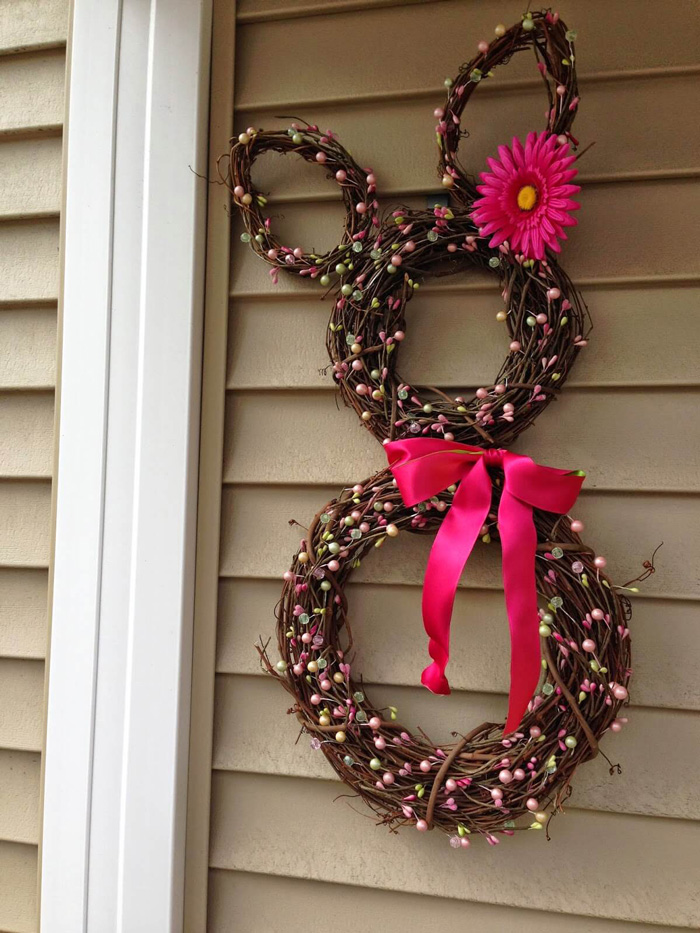 Hanging a beautiful wreath on the front door is a great way to welcome the new season as well as your family and friends. Wreaths are usually expensive, but that is not always the case, especially if you have a little time to decide to a DIY Easter wreath project.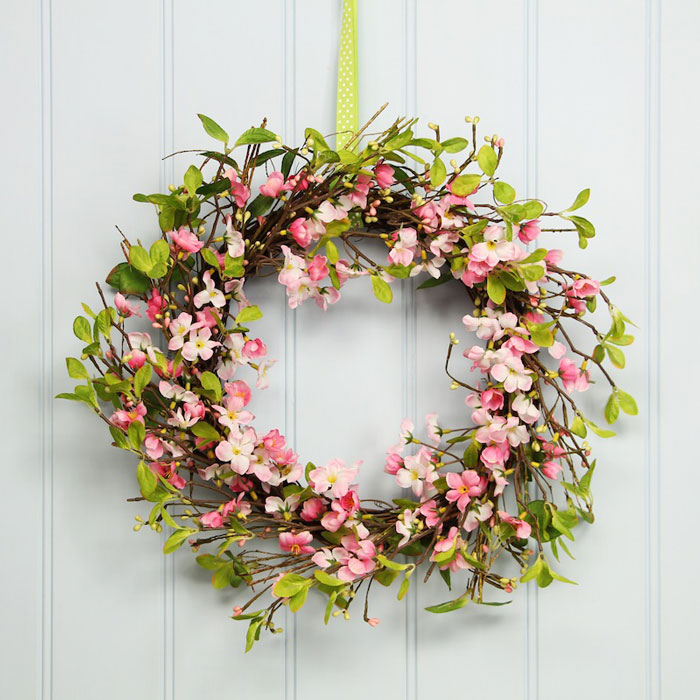 The easiest way to make a wreath is to arrange and secure colorful Styrofoam or plastic eggs to a base of florist foam. This is a quick way to create a great, colorful piece for your door. Another option is to fill the florist foam base with assorted seasonal flowers. Pansies and violas are a lovely choice. If you want something different than the traditional wreath you can go for a pretty floral chandelier. It will make your Easter Home décor extra special. Just hang greenery and strands of fresh flowers above the dining room table or buffet to add a whimsical touch to the space.
Hanging Easter Eggs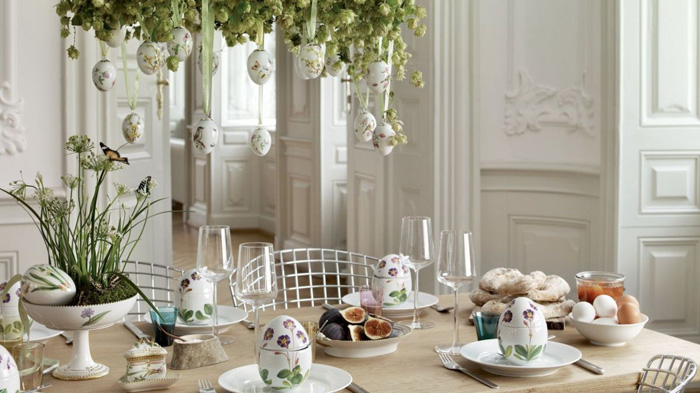 This is one of our favorite Easter decorations because it is colorful and fun and adds spring vibe to your home. You can buy such pieces ready-made or create them yourself. Just wrap plastic foam eggs in colorful paper and attach the ends with glue.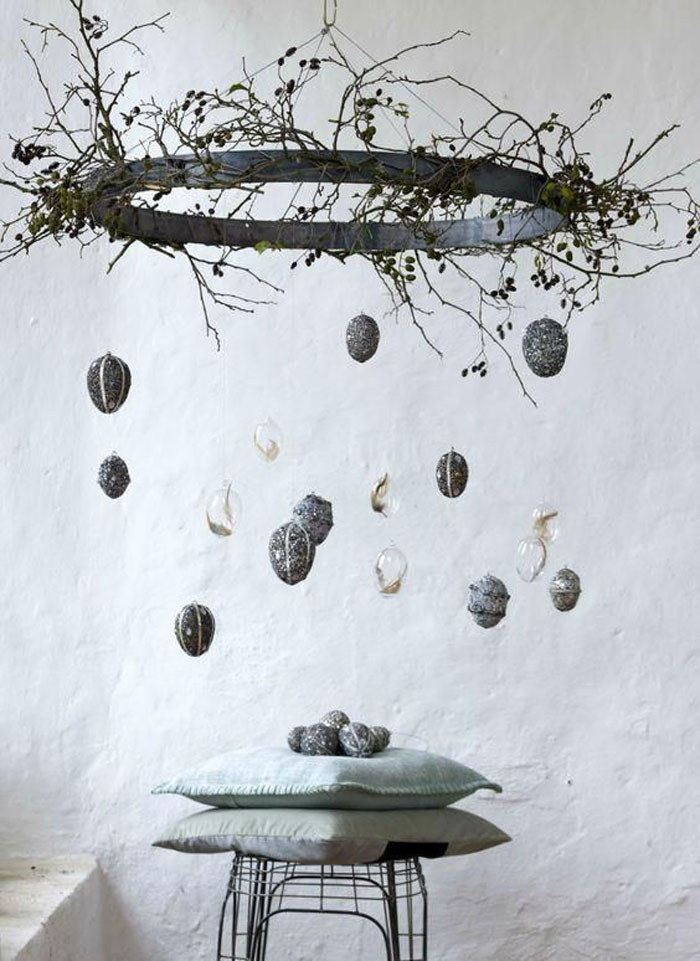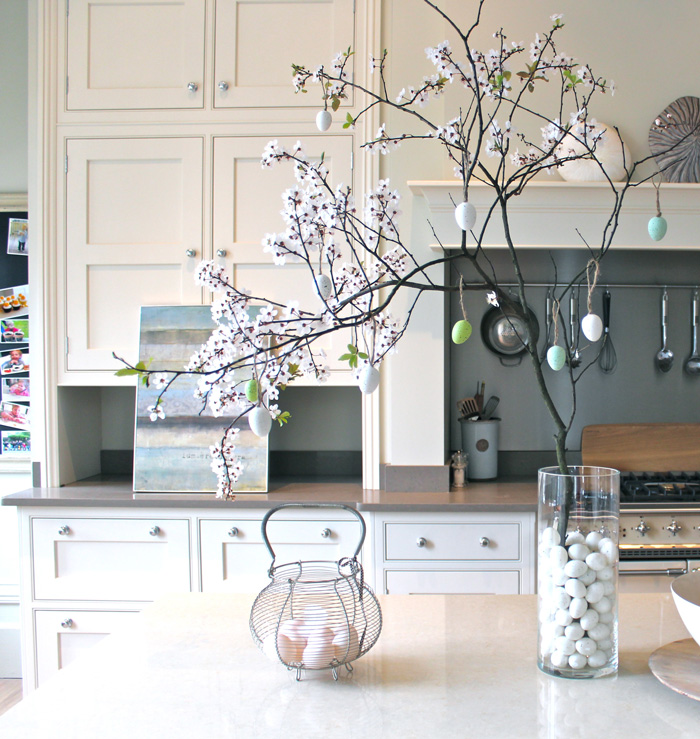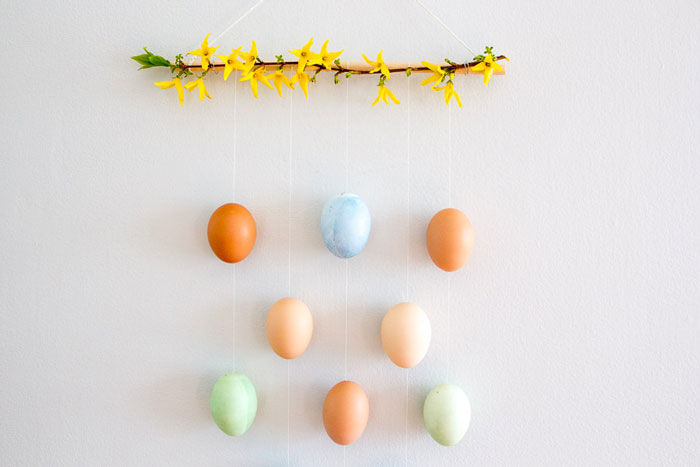 Add a bright colored ribbon secured with a pin, leaving a long end hanging. Gather the eggs at different lengths and tie the ribbons together.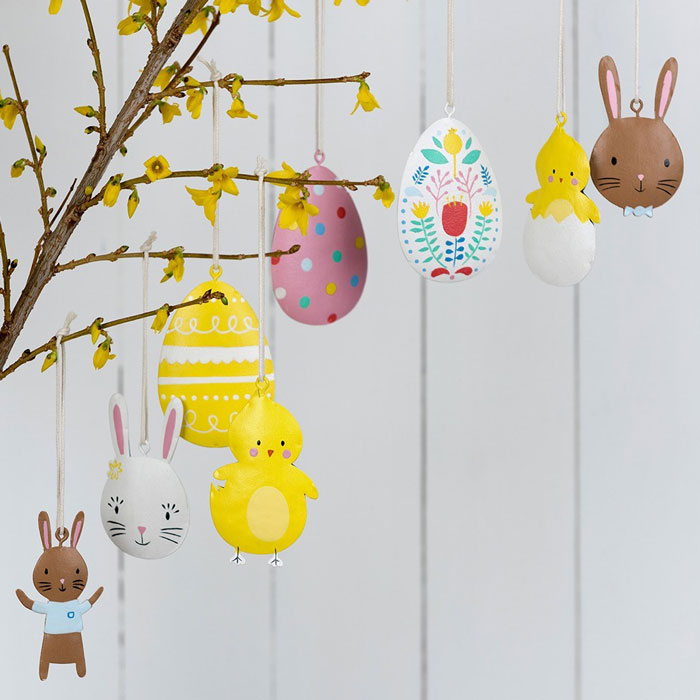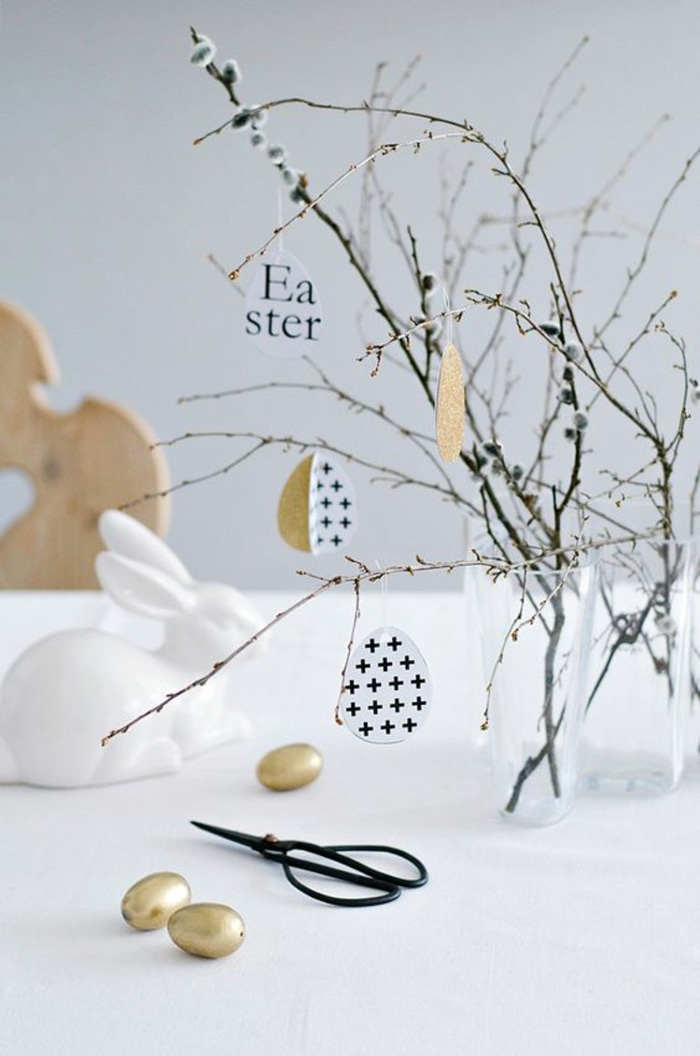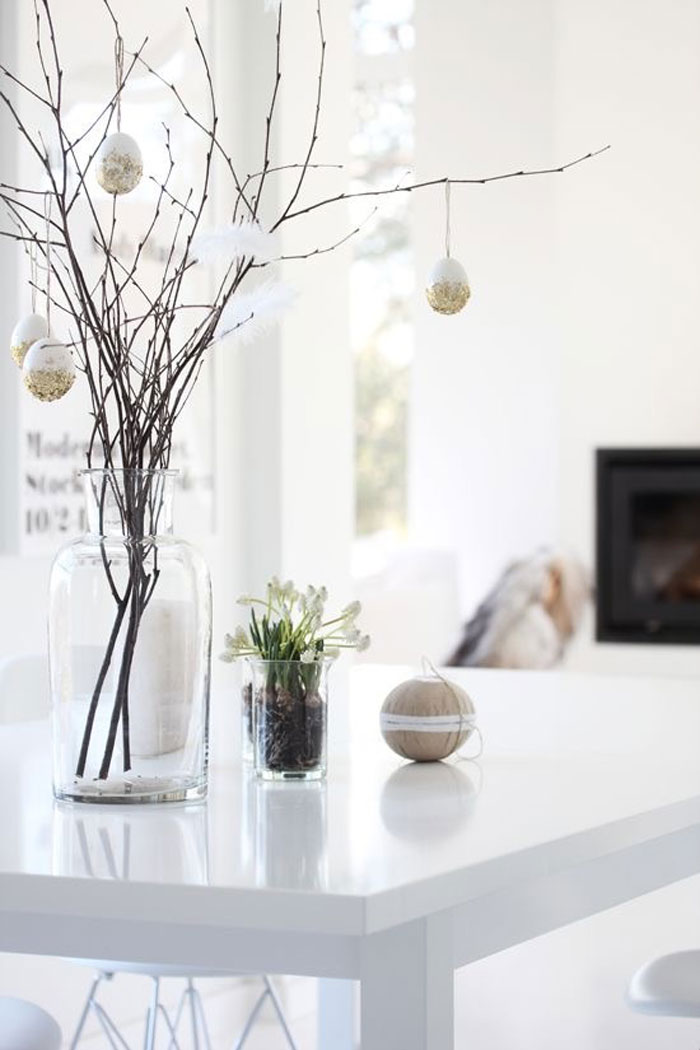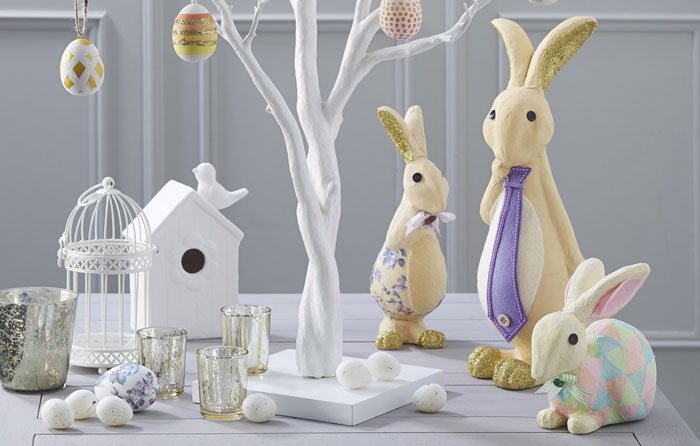 Finish with a bow and hang on a chandelier or the front door. You can also make a garland or attach the eggs to a blossoming branch.
Charming Potted Plants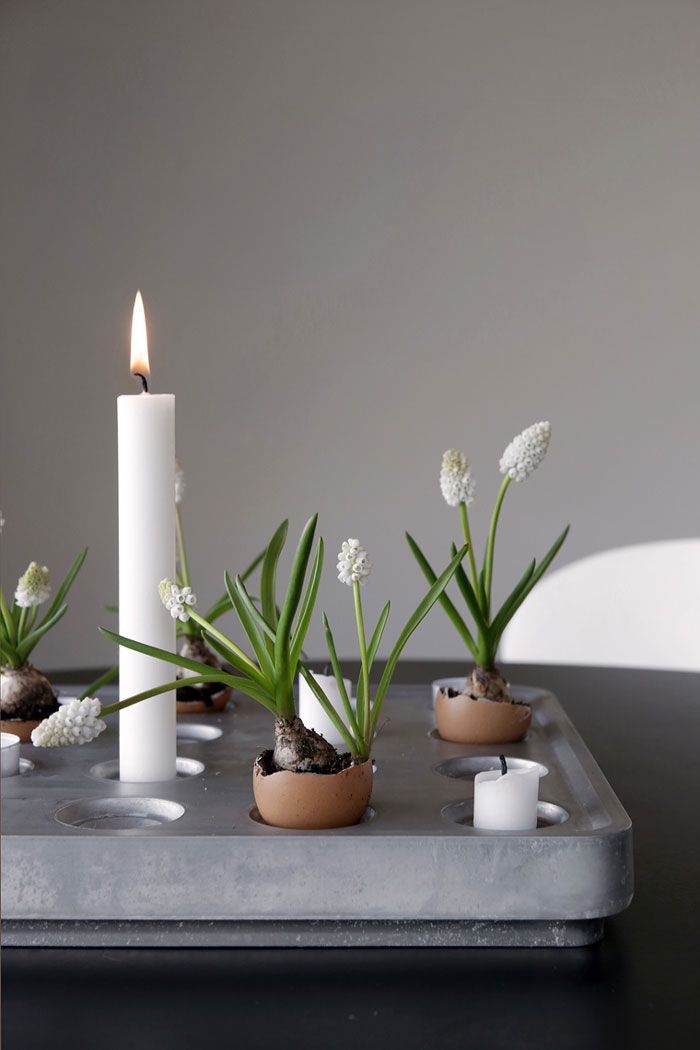 If there is nothing blooming outside yet, don't worry we have an idea for you. It is easy to create a garden view if you put an indoor window box with flowering plants.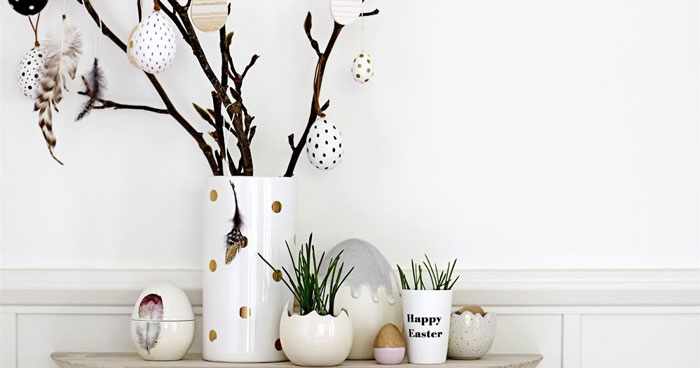 A quick way to do it is to line up small potted plants on the window sill.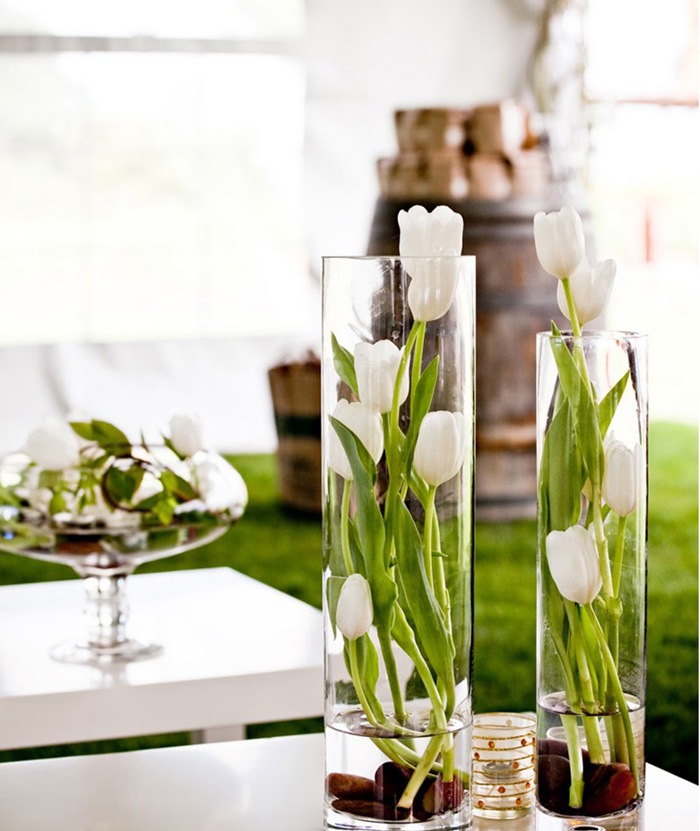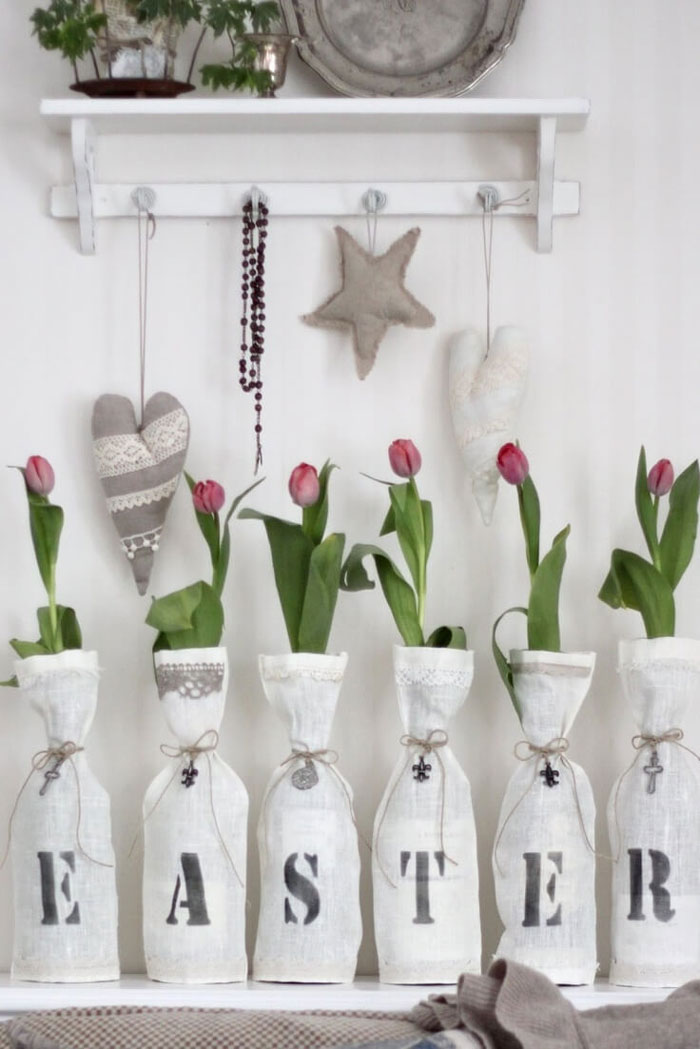 You can easily turn them into a cute garden by fencing them in with wire garden-bed edging secured on the sill. Arrange some Easter bunny decorations in between the flowers for a festive touch.
Easter Table Decorations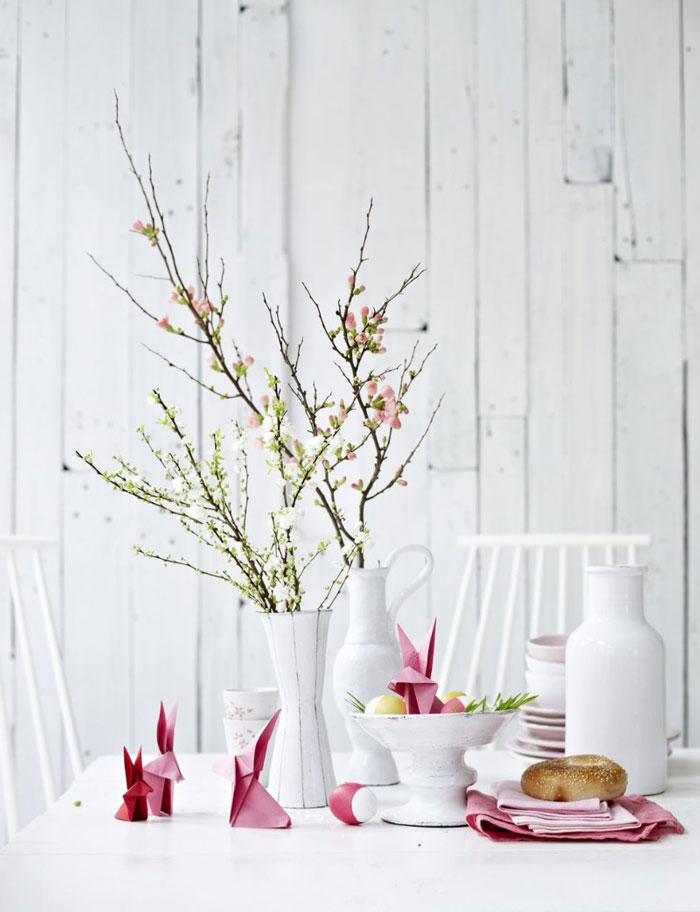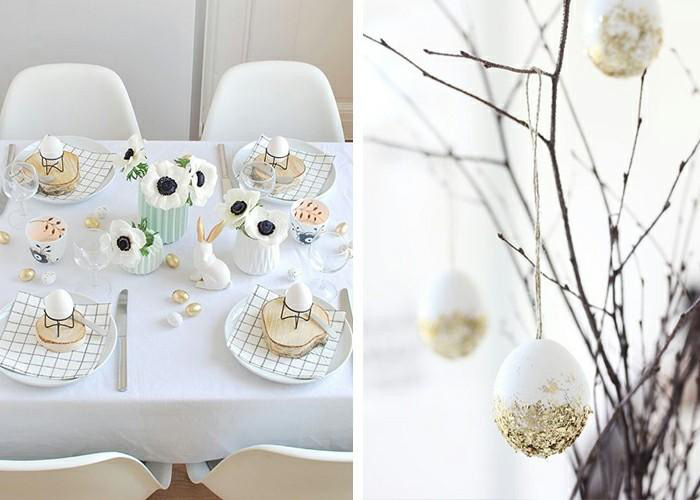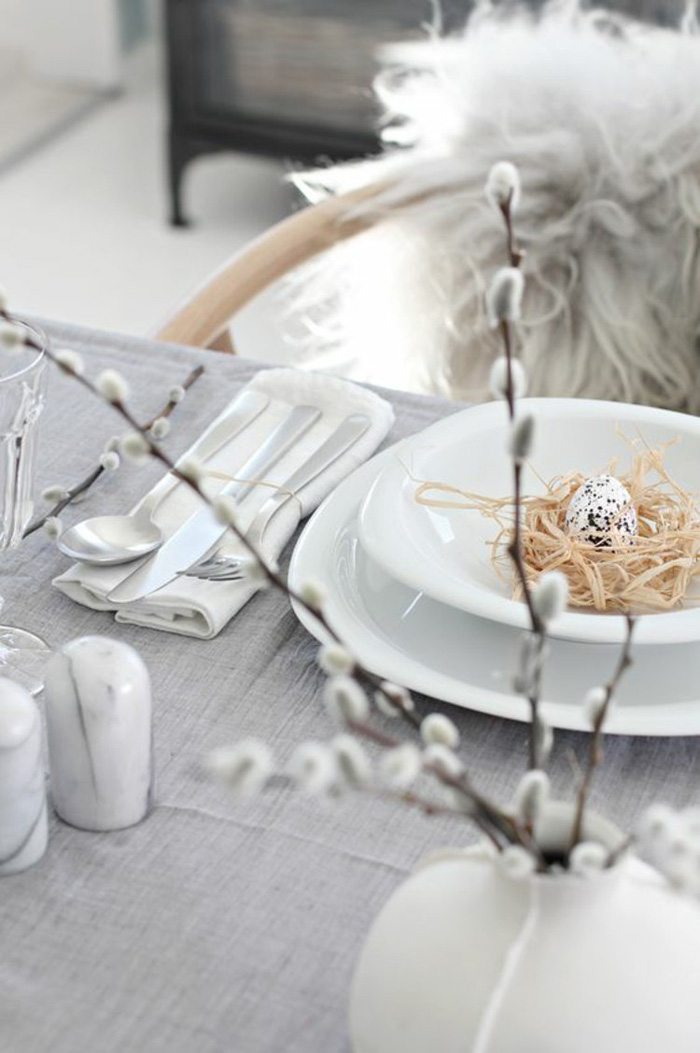 Wow your guests with a gorgeous, festive table for Easter. It is easy to create cute floral napkin rings with some wire, faux flowers and pearls or decorate your table with a vase full of blossoming branches.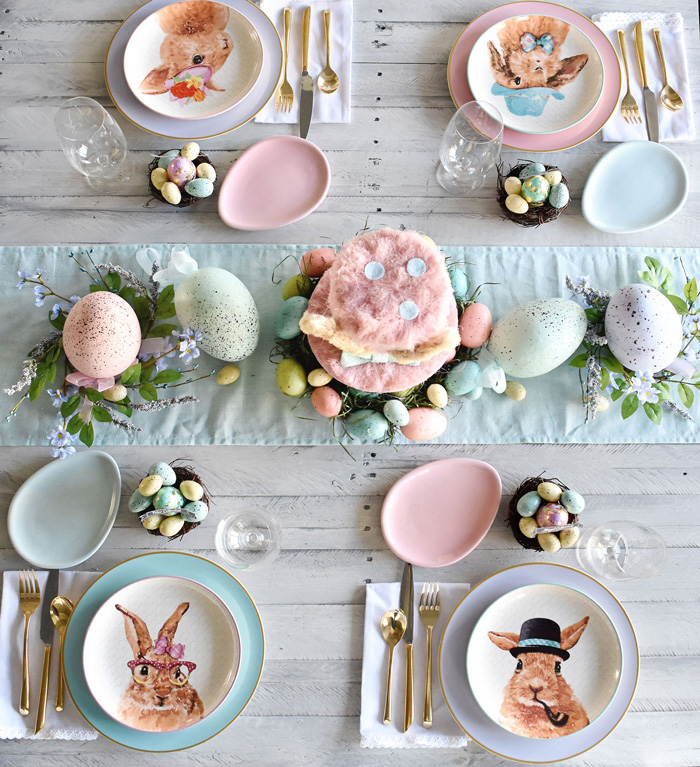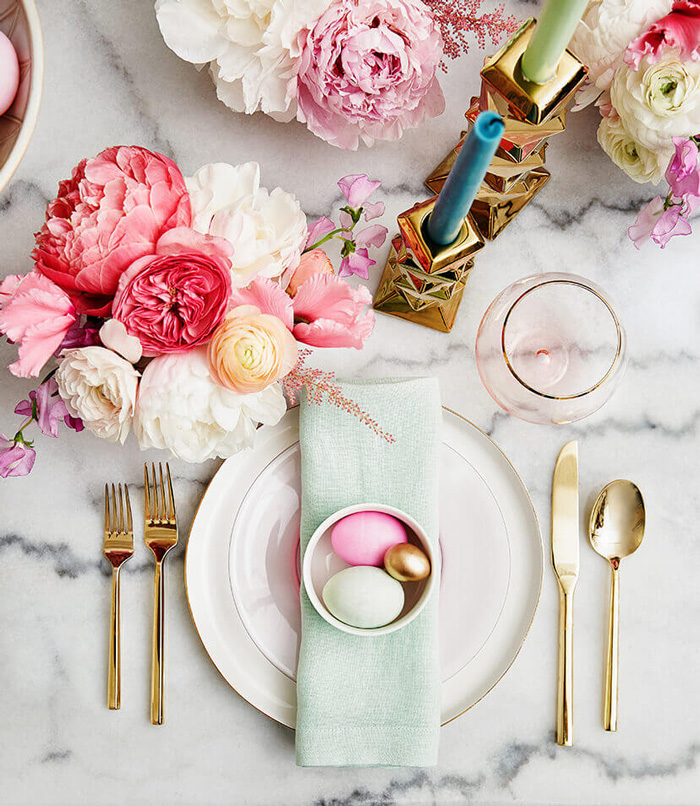 If you cannot find blooming branches in your garden, just hot-glue several pretty flowers onto the branches and create a fresh spring look. This alternative is long-lasting and gorgeous.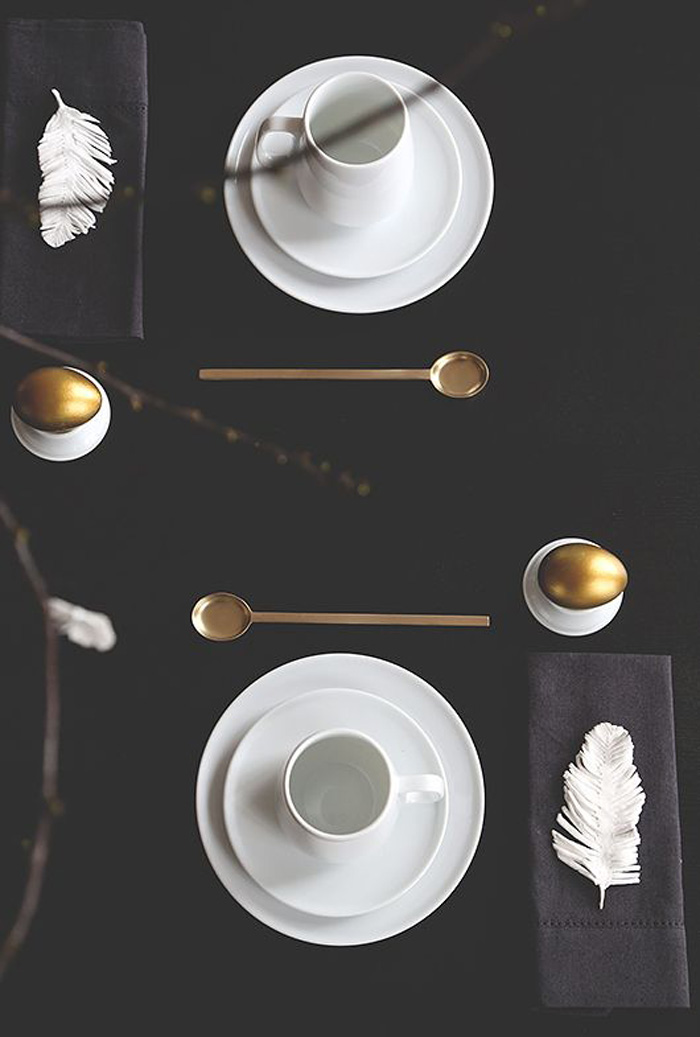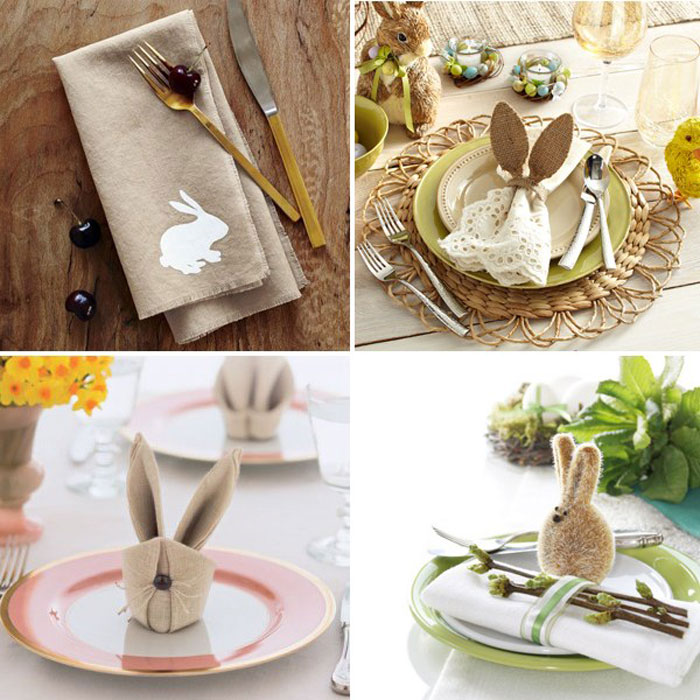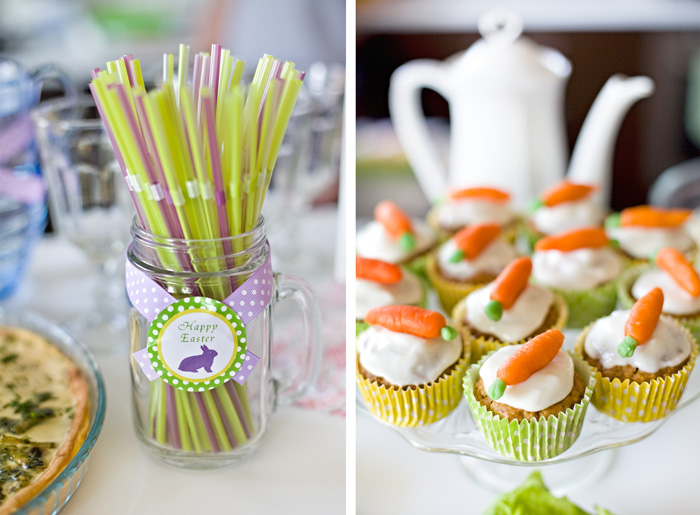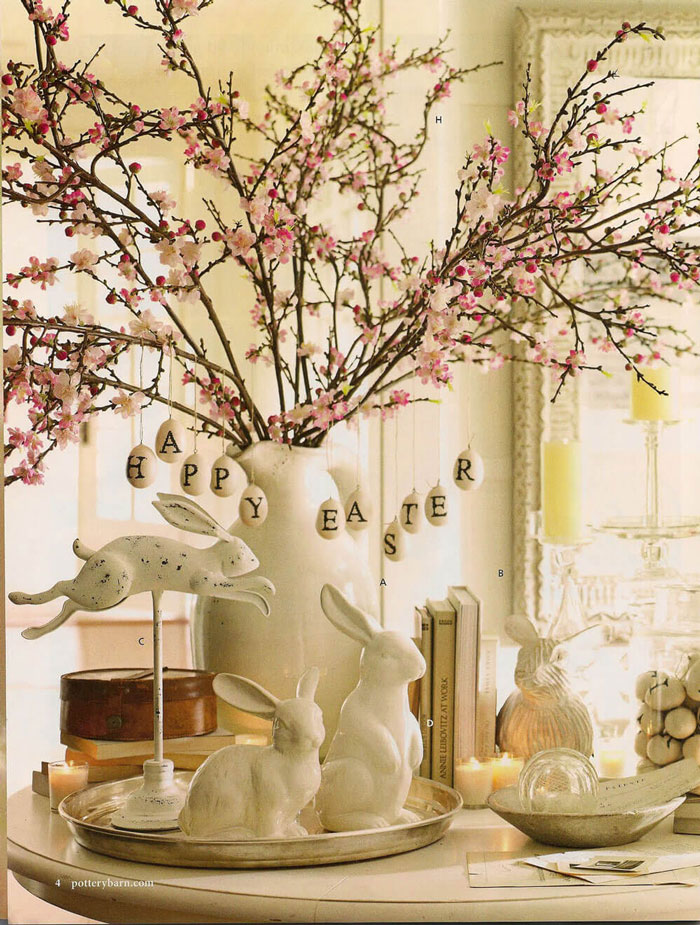 We hope we have inspired you to welcome the new season with lots of color and cheer. These quick and easy Easter decorating projects will help you add a touch of spring joy into your living space.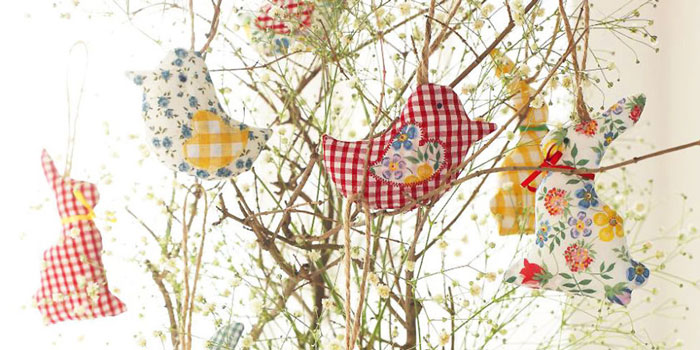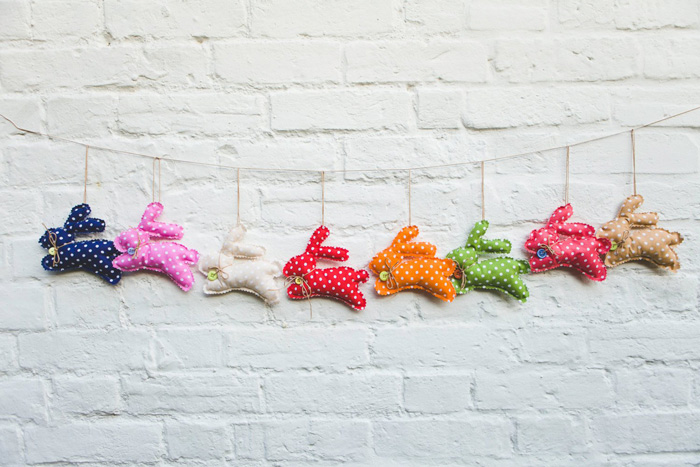 Have a Happy Easter!
by Betty Stefanova