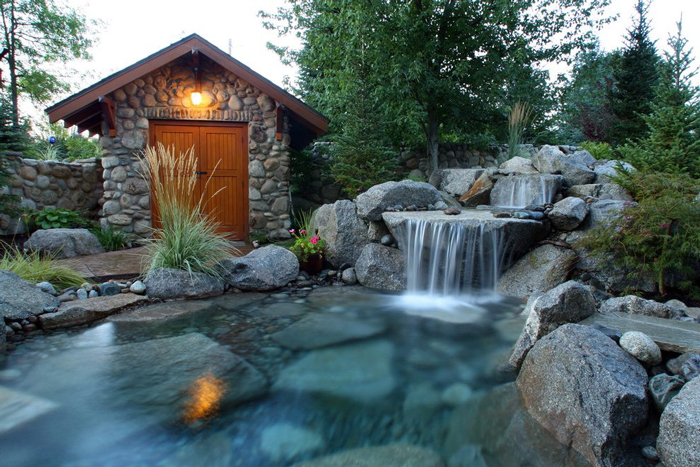 The sound of falling water helps us relax and brings harmony into our daily life. Outdoor waterfalls are great garden water features that beautify any yard or balcony and add a peaceful chic feel to the landscape.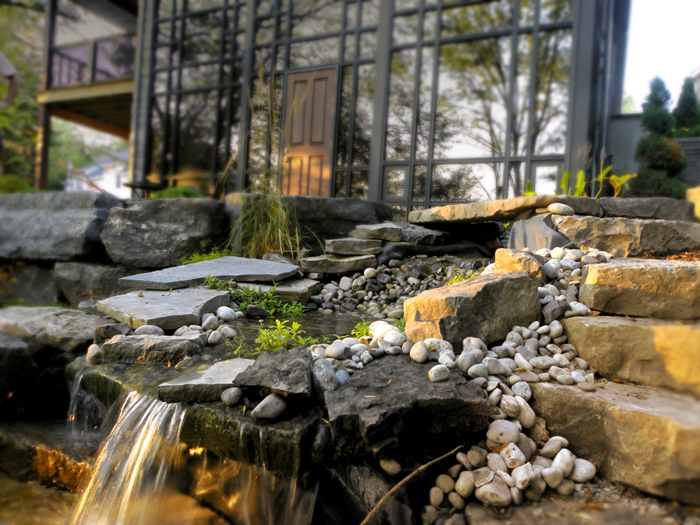 Garden waterfalls bring the beauty and soothing power of running water into our homes, transforming the outdoor spaces and accentuating attractive landscape design. Even a small water feature is an excellent aesthetic addition for your garden. It is versatile and looks equally well in a country home or urban house.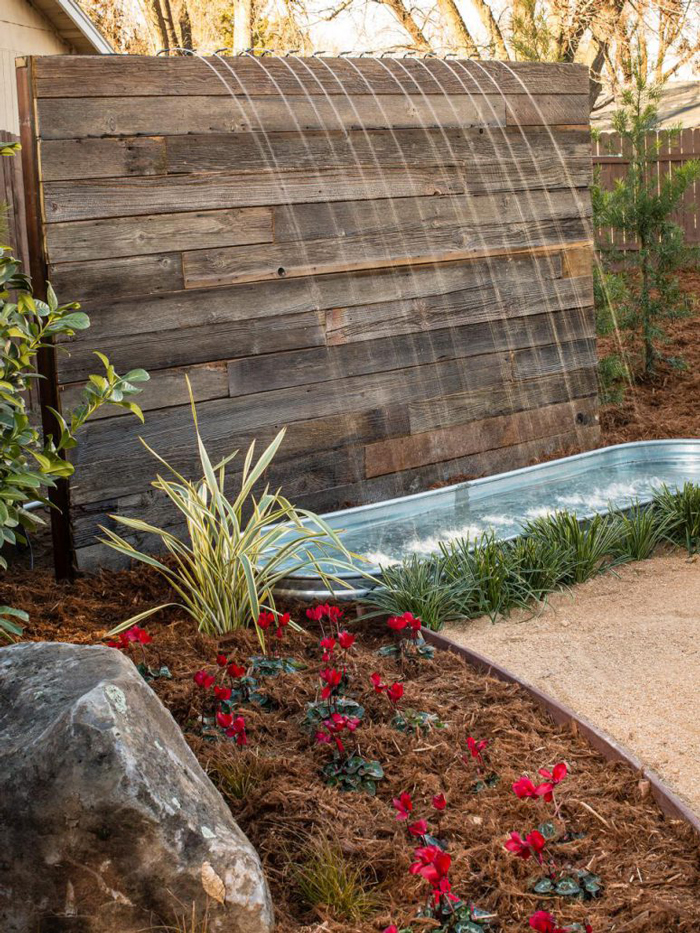 Garden waterfalls and fountains invite us to relax, keep the stress levels low and enjoy an eco-friendly environment. They also help decrease noise, are pleasant to watch and listen to, and also attract wild life. Outdoor waterfall designs vary from small waterfalls with fountains to large, dramatic structures, but they all are good for mind, body and soul. Even the smallest garden waterfalls make for a stunning yard decoration and provide a rejuvenating and soothing experience.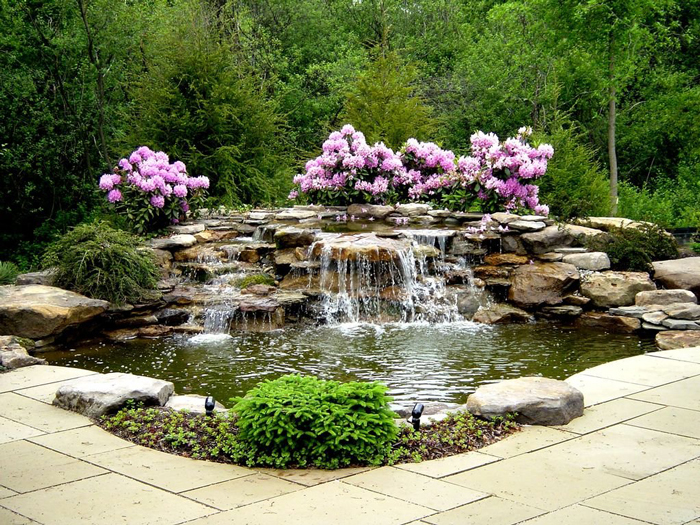 We have selected some of the most popular designs and ideas to help you create your own outdoor waterfall.
Natural-looking waterfall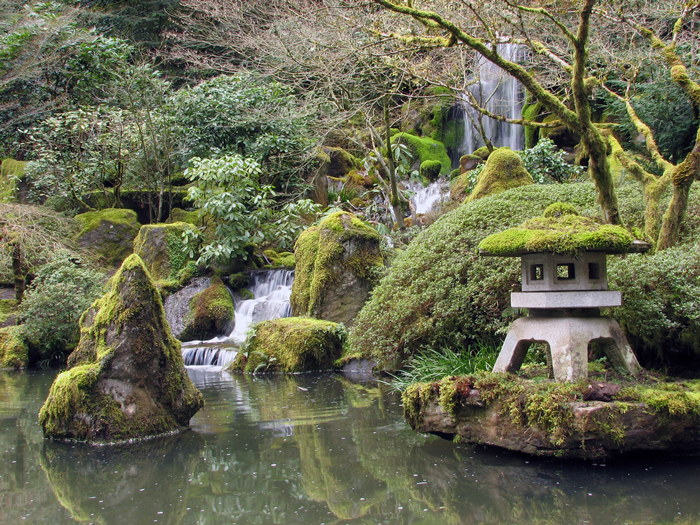 The easiest way to create a natural-looking waterfall is to use natural materials like stone, wood and plants.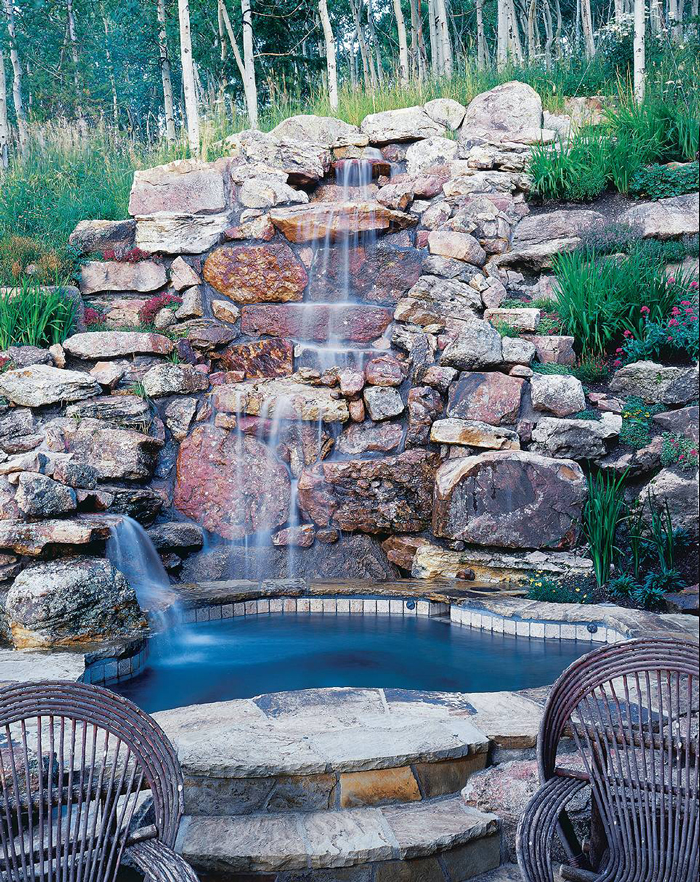 Waterfall ideas in eco style are popular, simple and attractive. They look harmonious and pleasant in any garden with their simplicity. Natural waterfalls save a lot of planning, money and effort while bringing grace and tranquility into the garden.
Alternative Design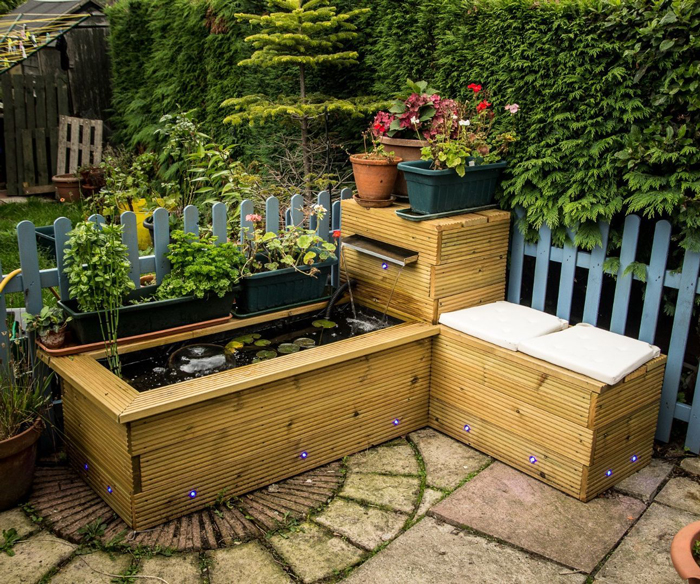 Along the traditional backyard waterfalls, there are new and interesting designs which are becoming more and more popular.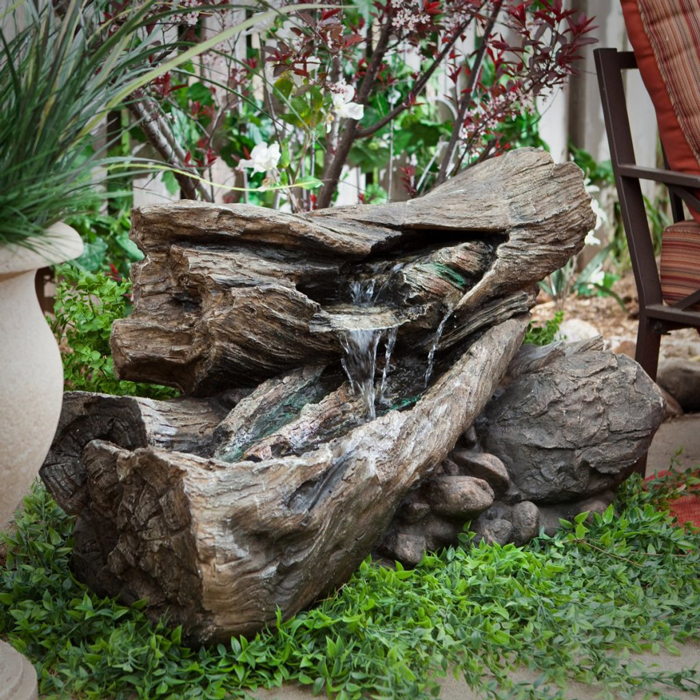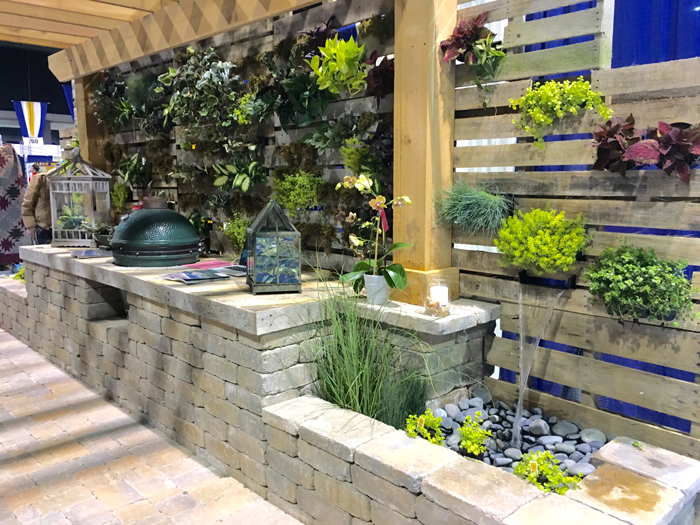 These include structures made of upcycled materials like pallets or even old pianos. These alternative designs are unique and make for a great statement in the yard.
Modern Twist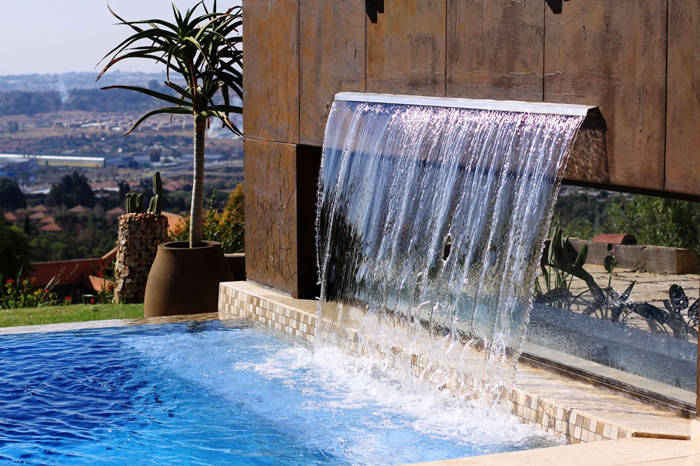 A contemporary garden water feature could also be made of metal. Homes with contemporary design can be complemented by an outdoor waterfall made of copper, steel or other metal.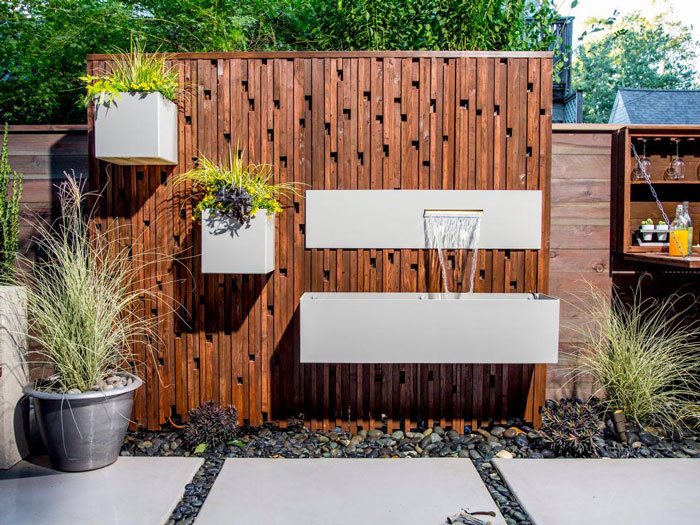 These waterfalls are a striking example of modern landscaping design.
Rustic Feel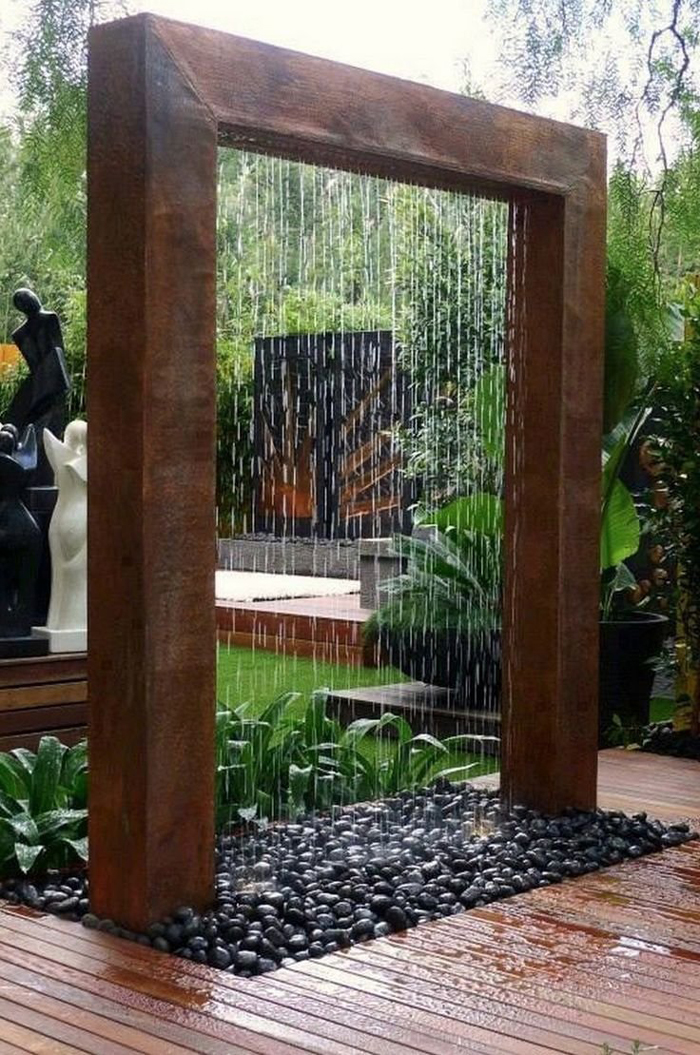 If you want to add a rustic feel to your outdoor spaces go for a traditional, natural-looking waterfall and add details to it like a little wooden bridge or flower pots.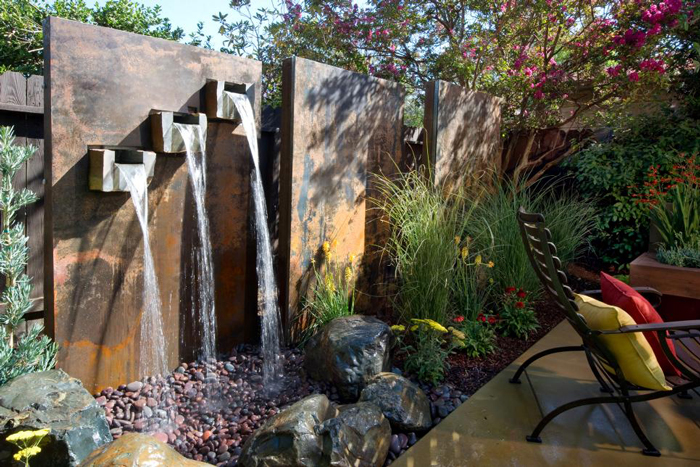 Take your time planning and decorating your outdoor waterfall. Creating a small garden around it with sculptures, decorative grasses and pebbles will look charming and add that rustic appeal.
Large Garden Waterfalls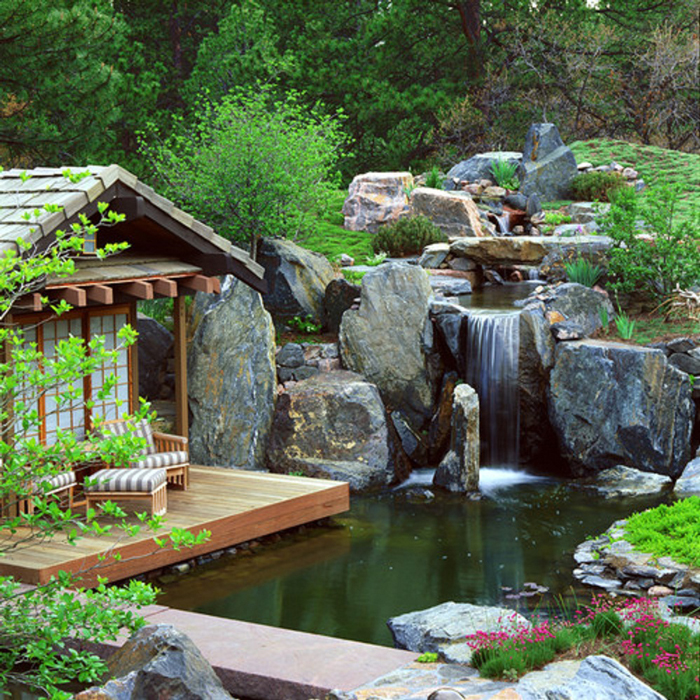 If you are looking for something more dramatic and beautiful, check out the cascade waterfall ideas.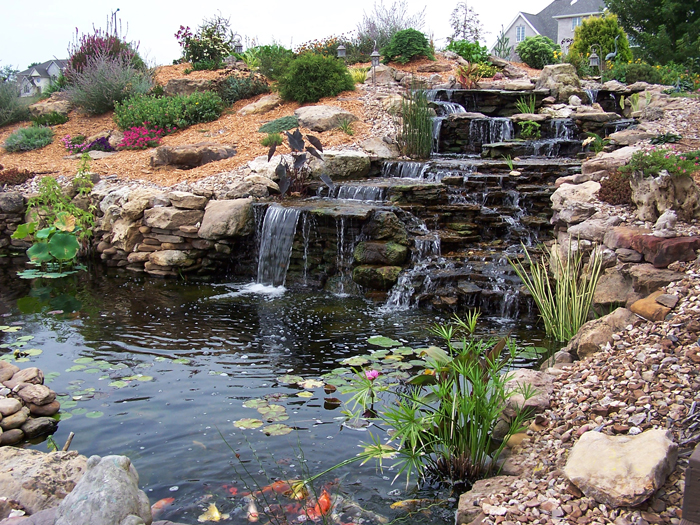 Large waterfalls require a little bit more planning and design work. Natural rocks, pools and decorative plants add character and fabulous look to the larger waterfall designs.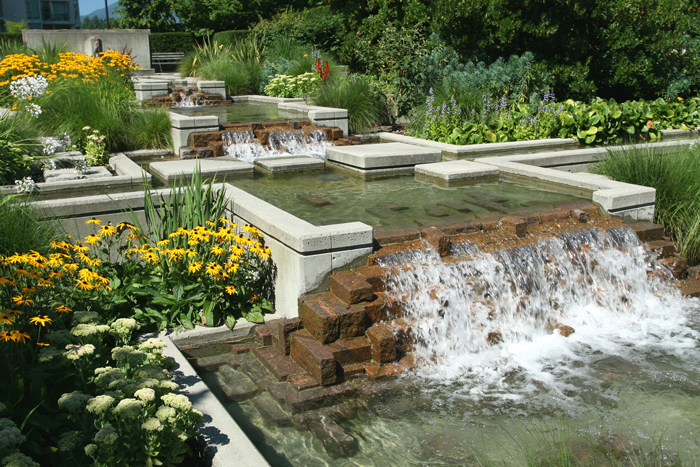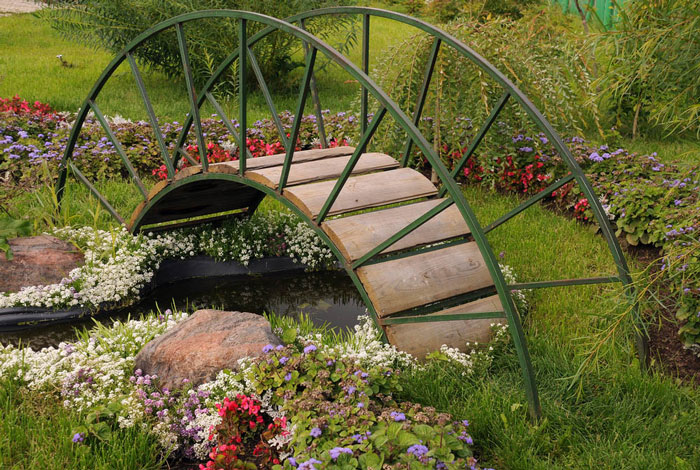 Beautiful garden waterfalls add interest to any landscaping design and help enhance your yard in so many ways. Backyard waterfalls can accomplish a variety of landscaping needs and with a little creativity and imagination you can create the garden oasis of your dreams!
And if you want to move your garden indoor, check some of our suggestions for you here – Natural Indoor Garden 
by Betty Stefanova