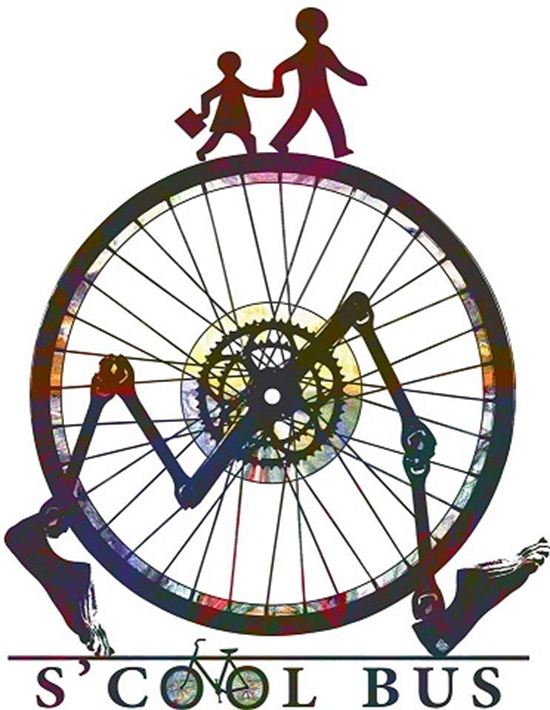 Pollution is becoming a global problem and it starts affecting each one of us. One way to minimize its devastating effects is to start making meaningful changes. Cars are one of the main polluters of the air, so what we can do to improve the situation is consider options like walking, carpooling, using public transport or riding a bike. Or join great initiatives like the one we are going to talk about below – S'cool Bus.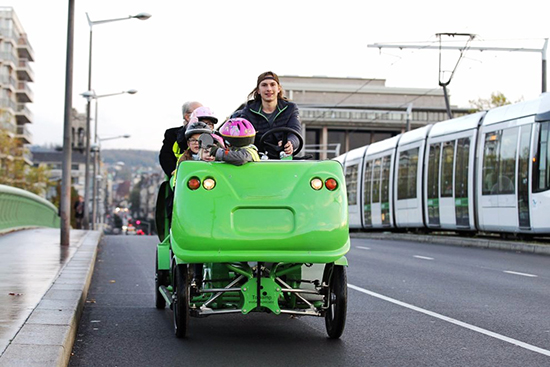 S'cool Bus challenges us to rethink mobility and define active transport in a new way. It is a way of collective transport of the future, the green future that is. Most people know how to ride a bike and kids and bikes is always a good combination.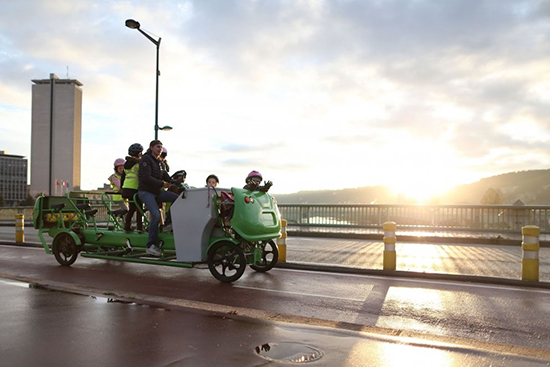 The so called velo-bus is a new means of transport which is a lot of fun. It is also ecological and was invented in the Bike kingdom – the Netherlands. The company that invented this cool bike-bus is all about ecology, sport and sharing.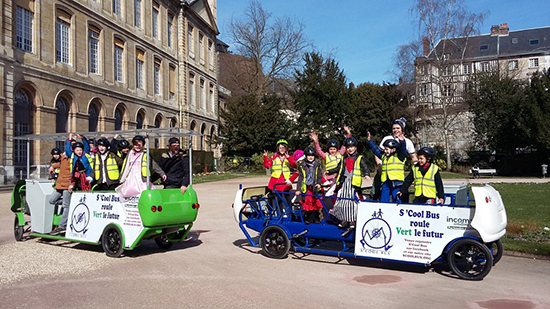 S'cool bus does not pollute, children get exercise and practice teamwork.
This is much better than huge polluting buses. In fact, it is one of the best ways of active transport especially designed for kids.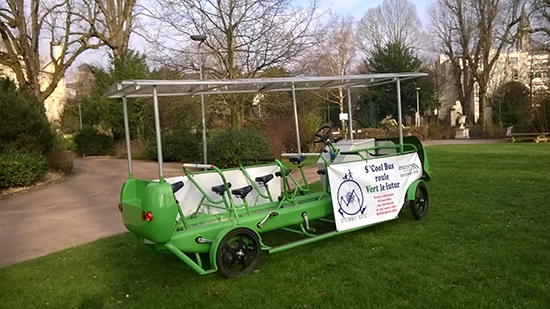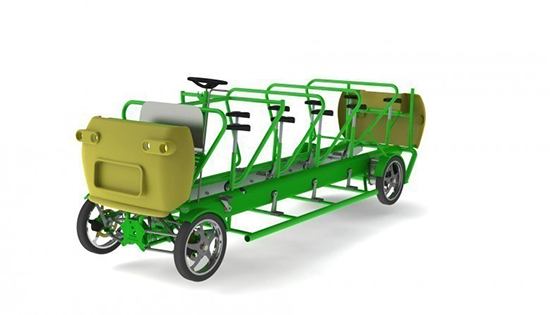 Plus, it is very safe. The school bus has a driver, electric assistance and several spots (usually 8+1) for the little passengers. It reaches a maximum of 30 km per hour and can be used as a touristic or school bus. The design is child-friendly and every passenger has a helmet and safety belt. It can be driven both with and without the roof; this makes it suitable for sunny as well as rainy days. This alternative vehicle is one of the most fun ways to get to school or check out the landmarks of a given place while staying active and moving.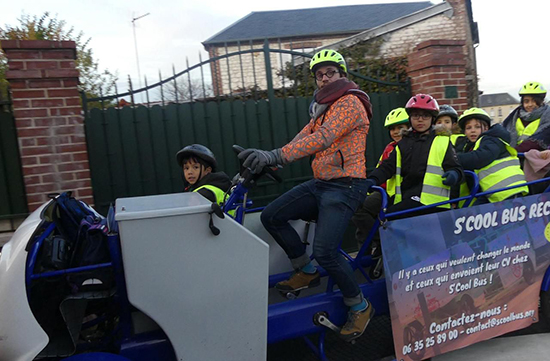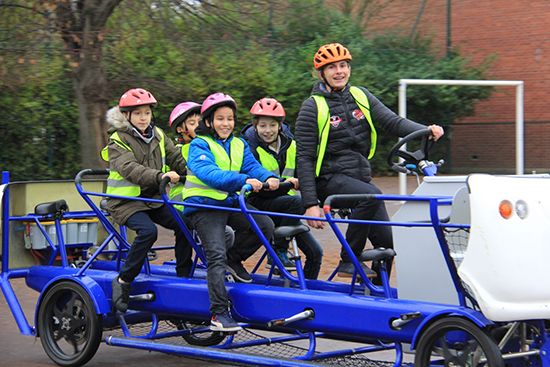 Thanks to the support of local municipalities the rides are free upon online registration. It is also convenient for most parents because children are picked up and dropped in front of school which saves a lot of time.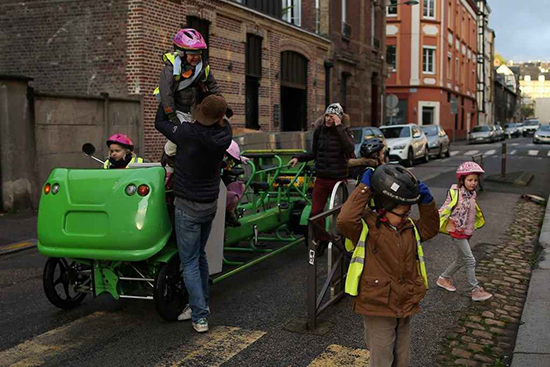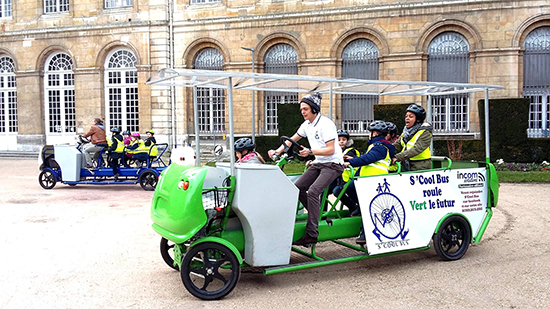 The S'cool Bus initiative is gaining popularity in several European countries including the Netherlands and France.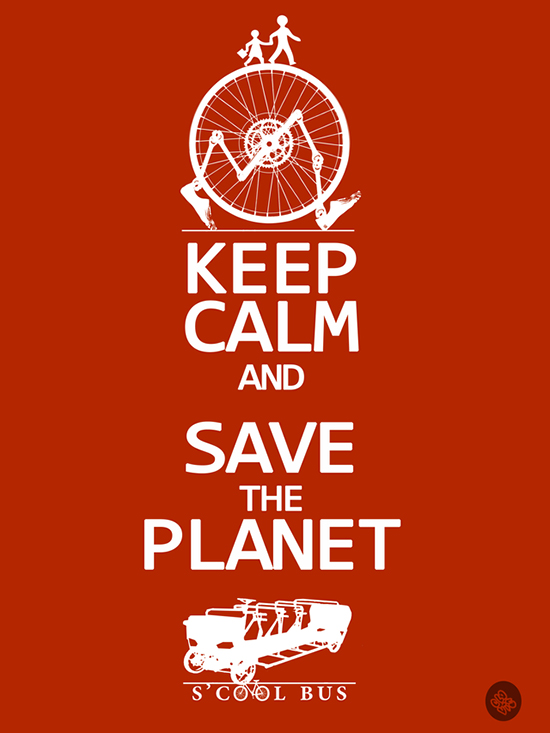 A great way to make a difference on a larger scale is to support campaigns, initiatives and organizations that encourage the usage of alternative vehicles as well as innovators who are constantly coming up with new ways to counter the effects of pollution. S'cool bus is a one of these great ideas. We believe that initiatives like the S'cool bus have the potential to attract global support.