As soon as the summer arrives, most of us feel like spending most of our time outdoors. If that applies to you, then you are in the right place. Let us have a look at the top 7 outdoor summer décor essentials that can turn your backyard into a summer oasis.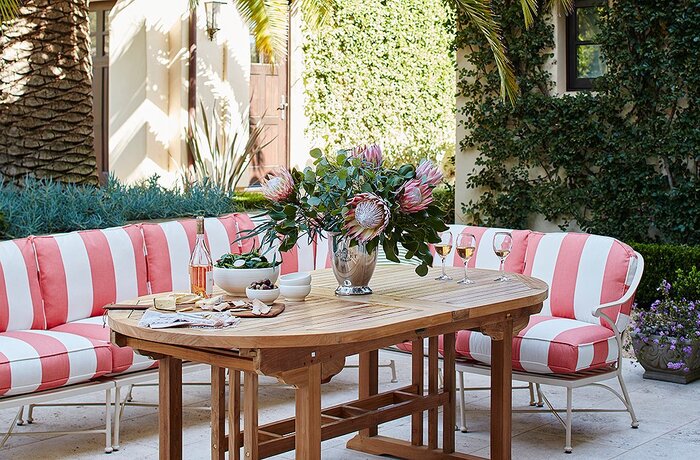 #1. Bar Table & Chairs
Nothing screams summer like a set of Acapulco tables and chairs. The chairs are comfortable for both drinking and dining. And summer outdoor table décor, such as candles or succulents will add a touch of romance.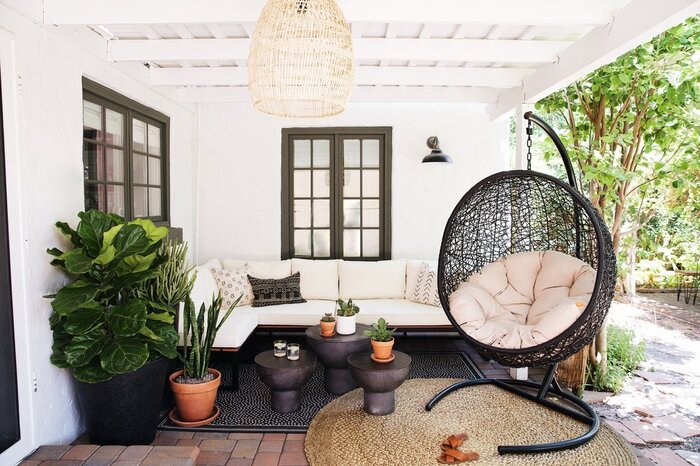 #2. Grenada Egg Chairs
If you aim at creating a uniquely contemporary high-end look, then go for a Grenada egg chair. This type of summer backyard décor is not only comfortable and aesthetic but also environmentally conscious. It can be the place to catch a quiet nap or the star of any backyard party.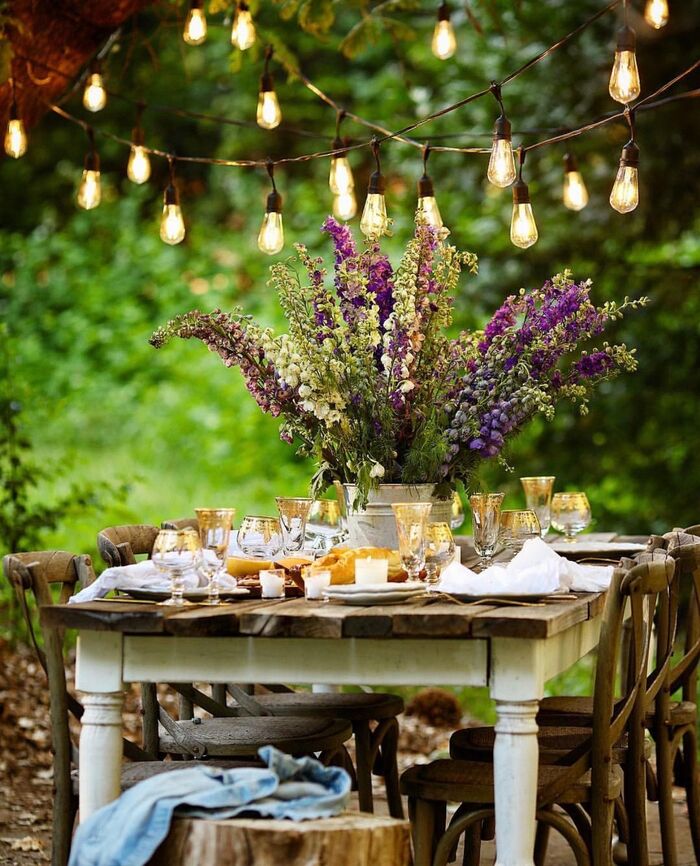 #3. String Lights
Believe it or not, lighting plays a vital role when it comes to spring and summer yard decorations. You can turn lights into a statement piece. On the other hand, string lights also allow you to jazz up any space and bring the charm of a lovely café home.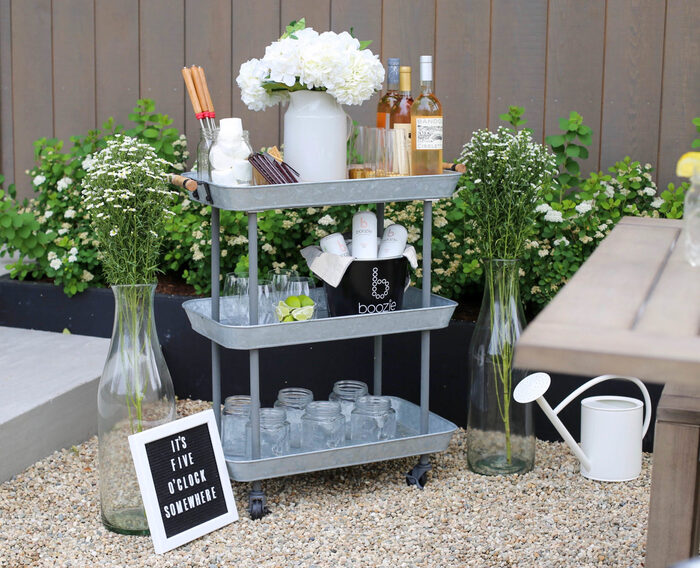 #4. Bar Cart
Bar carts are probably not the first thing that comes to mind when you think about outdoor summer décor. Yet, they provide space to display your drinkware and craft cocktails with ease and style. So, we definitely encourage you to consider adding a bar cart to your backyard decorations for summer.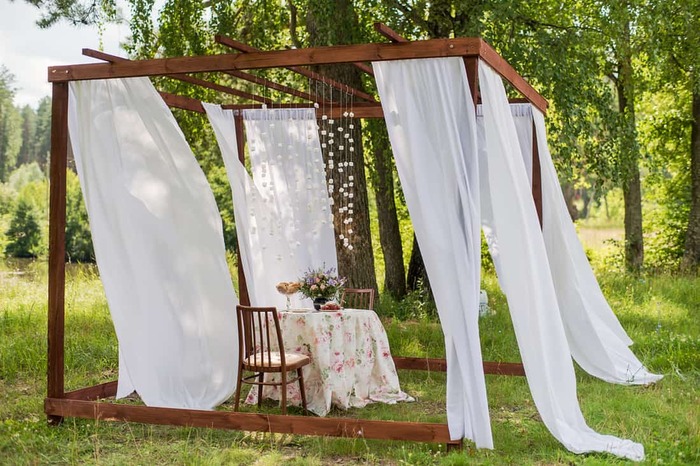 #5. Curtains
Certainly, there are plenty of DIY summer yard decorations you can come up with. Yet, if you have a pillared porch, do not miss out on the opportunity to add curtains. This will allow you to keep mosquitoes away, as well as create an elegant ambiance.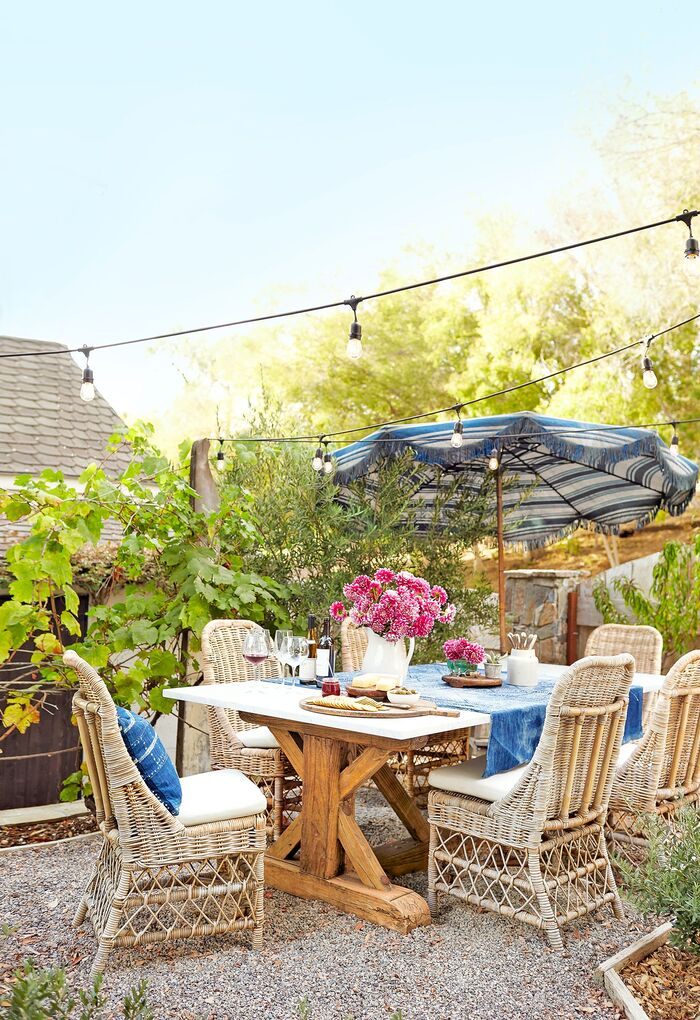 #6. Swing Chairs
Swing chairs can be another great décor essential to add to your garden. They often come equipped with a cushion. So, you will have a comfortable experience whenever you choose to sit there.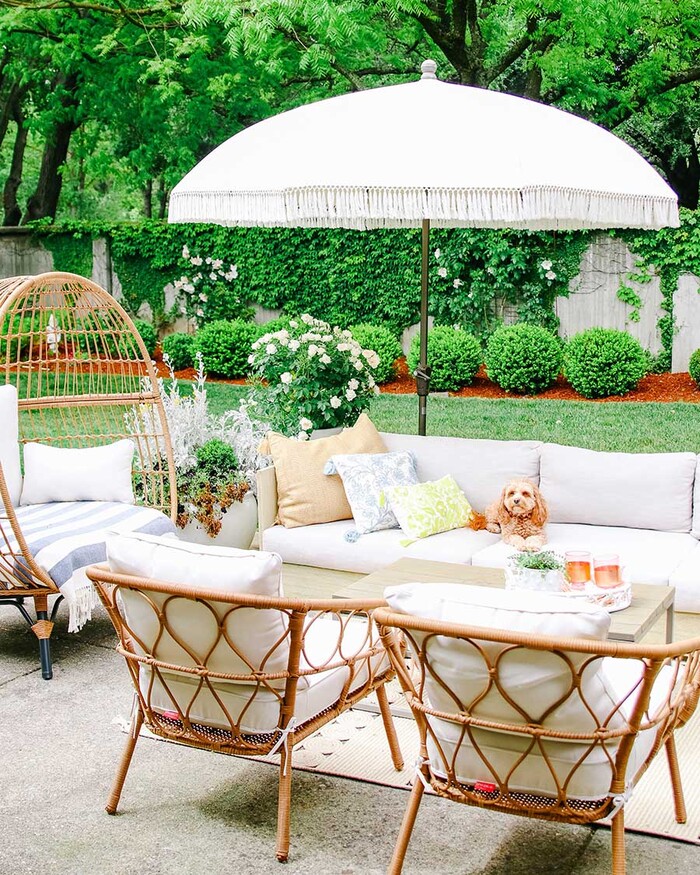 #7. Umbrella
When it comes to the summer months, one thing is for certain. We want to feel comfortable even when temperatures are high. It will be much more enjoyable to spend an afternoon lounging poolside or entertaining on your deck if there is a little shade. Therefore, make sure you also purchase a high-quality umbrella.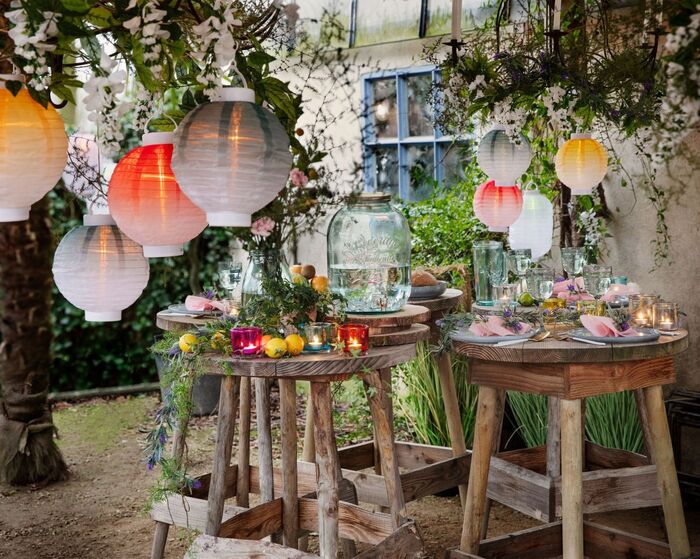 To sum up, outdoor summer décor does not need to be complicated or break your budget. There are a few essentials that can bring you comfort in the summer months. Yet, the most important thing is to set your creativity free and turn your backyard into a relaxing outdoor oasis. We wish you happy summer full of memorable experiences.