As soon as fall arrives, a lot of us feel like sprucing up our homes for the season with decorations. Yet, it is not always easy to come across décor that matches our budgets. If you, too, would like to invite the joy of autumn into your home AND at the same time save some money, then have a look at the following DIY Fall Wreaths ideas you can implement this fall.
A DIY FALL LEAVES WREATH

The best thing about autumn is that it provides you with diversely coloured leaves. And whether you realize it or not, you can use these leaves for creating easy DIY fall wreaths. You just need to collect freshly fallen leaves and place them between two sheets of parchment pepper. Then zap them for 10-30 sec in a microwave. As soon as the leaves feel dry but not brittle, you need to press them flat with a hot iron.
As strange as it sounds, this is an efficient way of removing the water from inside the leaves and preserving them. Once you have 60-70 pressed leaves, you are just a few steps away from your DIY fall door décor for autumn or Thanksgiving.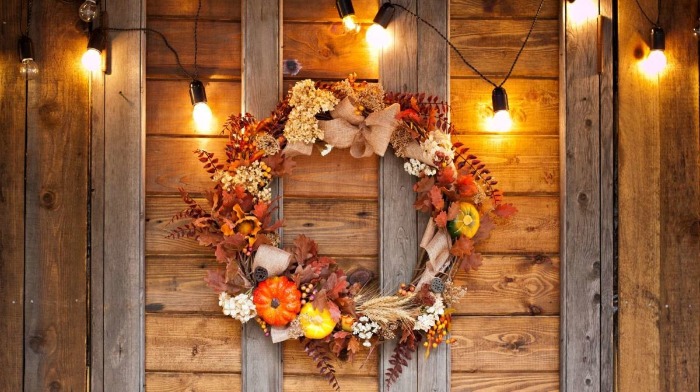 What you need to do next is trace an outside, as well as an inside circle onto corrugated cardboard and then cut out the form. Next, you start stapling the leaves around the cardboard form until you cover one half and then continue with the opposite side. If there are any visible staples or areas that look uneven, then use hot glue and position a few more leaves on top of them. And the last step includes glueing a string to the back of the form so that you can hang it.
A DIY PUMPKIN WREATH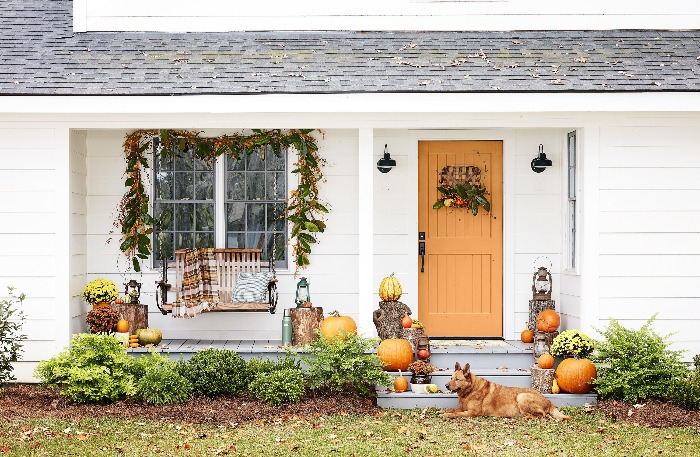 There are so many pumpkin wreaths you can create by yourself. They range from burlap pumpkin wreaths, rustic glam fall wreaths with pumpkins, petal pumpkin wreaths, deco mesh pumpkin wreaths etc.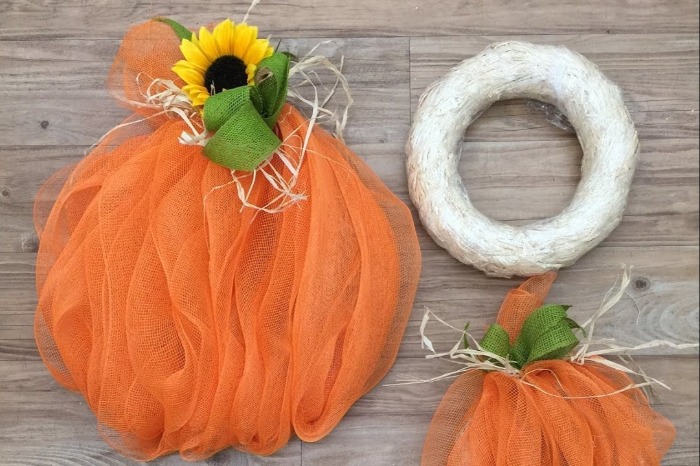 Here is what you need to do in order to try out one of our favourites fall wreath ideas.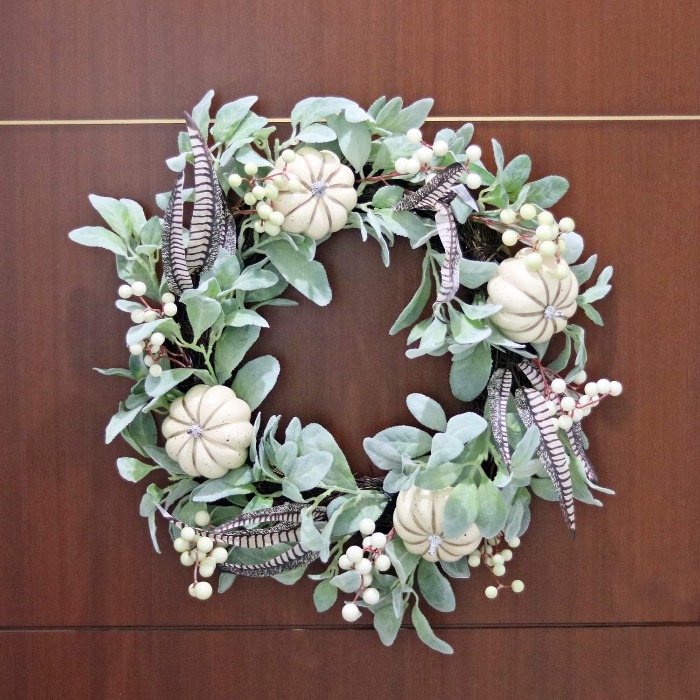 Buy 3 small gold/white pumpkins and 1 white sugared pumpkin. You might also need some additional supplies including silver/metallic stems, grapevine wreath, ribbon, paperclips, floral wire and glue gun. Cut your stems and attach them to the wreath base with the floral wire.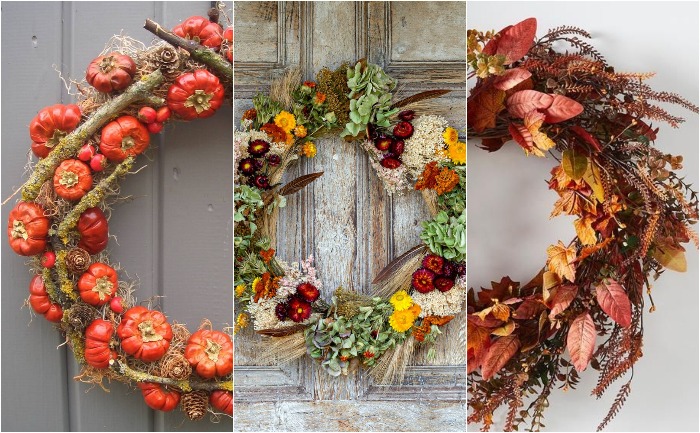 Then, start adding the pumpkins by using the paperclips and a little hot glue. Add your ribbon, customize it to your liking and then secure your bows with the floral wire. The final step includes adding any smaller details (i.e. gourds) and attaching them to the wreath with hot glue.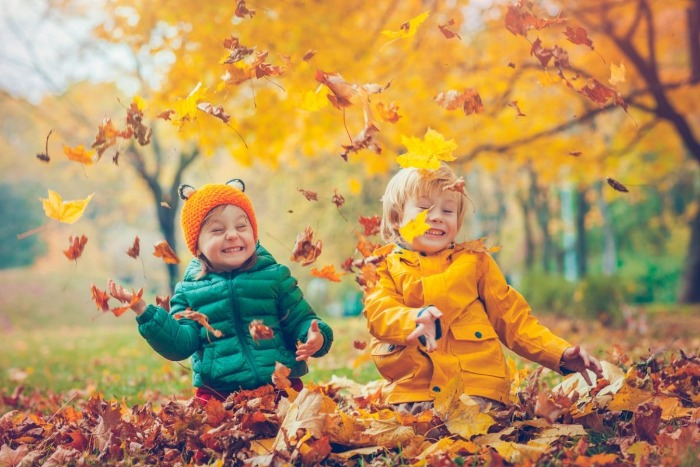 The DIY fall wreaths and other décor ideas can help you spice up your space this fall. So, instead of worrying about circumstances, we cannot change, let us focus on enjoying the beauty. And let us also not forget to do what we love and spend quality time with our loved ones.