Staying hydrated during the summer is very important. The heat usually drains your energy, but the sunny days also bring a lot of colorful, delicious and juicy fruits to give the energy back.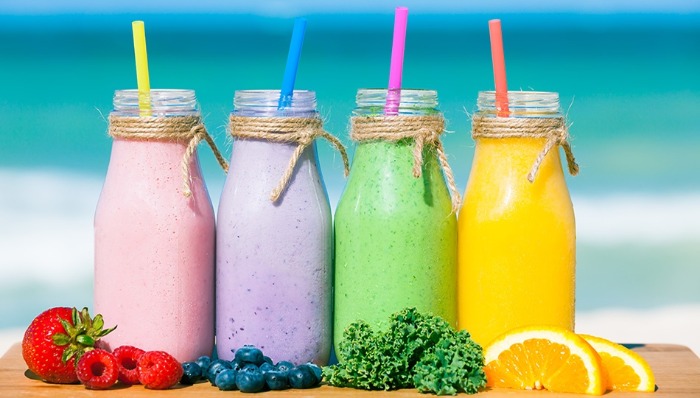 The choices are endless – cherries, blueberries, strawberries, cucumbers, mangoes and so much more. These fruits are great to eat in a variety of different ways but trying creative combinations in a smoothie is a lot of fun. If you are planning a smoothie day, here are 5 ideas for delicious and healthy cooling smoothies you should try.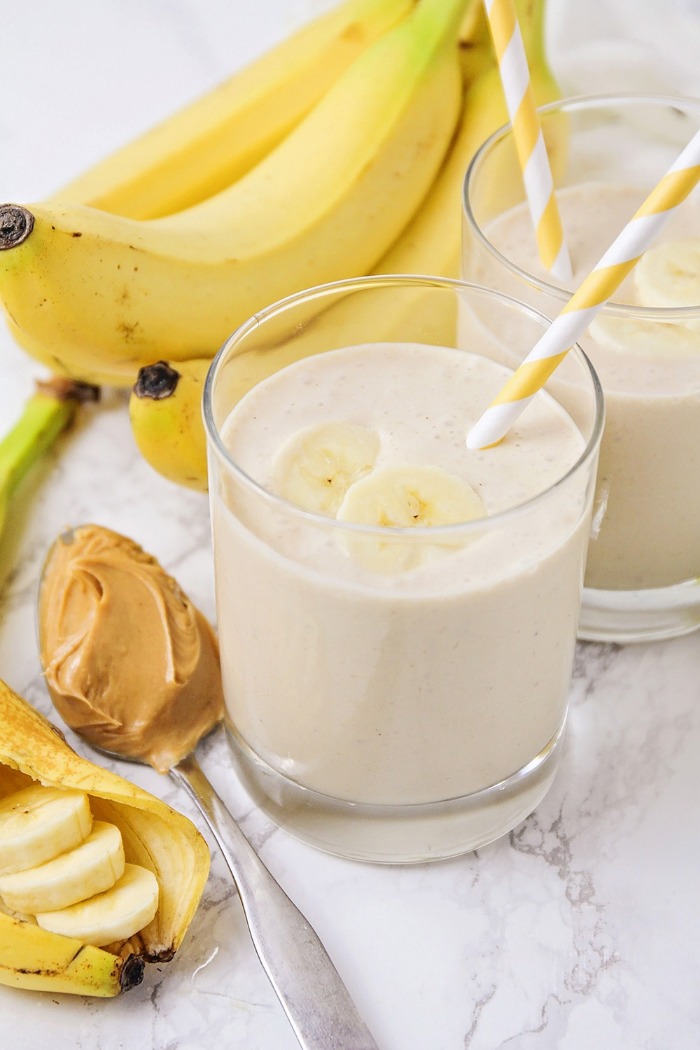 1. Healthy Cooling Smoothies – Banana Honey Smoothie
This smoothie is thick, sweet and yummy. Plus, it is very easy to make. All you need to do is blend the following ingredients together.
2 bananas (you can also use frozen)
1 cup coconut or almond milk
Pinch of cinnamon
1 tbs Honey
With this smoothie, you will never feel hungry. It is an amazing energy booster that will help you feel great all day long. If you make it with frozen bananas you will get an irresistible ice-cream effect.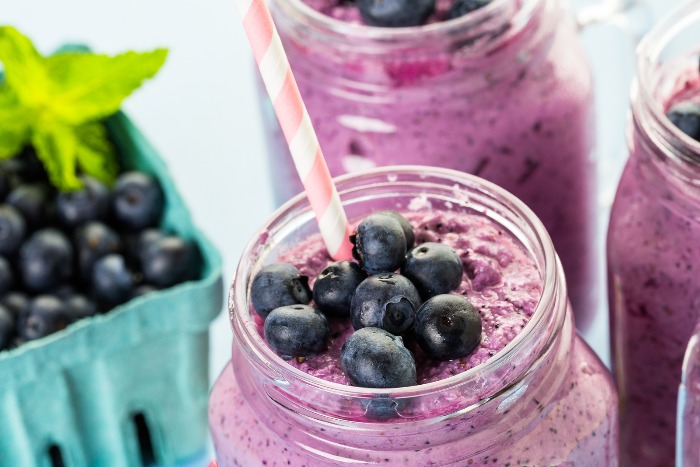 2. Healthy Cooling Smoothies – Berry Spinach Smoothie
For this fresh and healthy cooling smoothie, you will need:
2 cups of your favourite berries
1 frozen banana
1 cup Greek yoghurt
½ a cup orange juice
1 cup of washed spinach
We know that spinach is loaded with iron which makes it a kind of superfood. Berries, on the other hand, are rich in Vitamin C, low in calories and have antioxidant properties.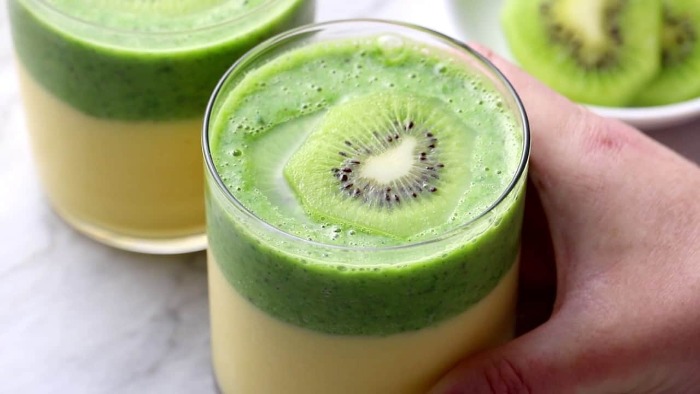 3. Healthy Cooling Smoothies – Kiwi Spinach Smoothie
This kiwi and spinach power booster is another refreshing, green smoothie for the hot summer days.
All you need to do is blend together
1 cup washed spinach
2 peeled kiwis
1 cup coconut water
2 dates
The kiwi will give the smoothie a refreshing taste while the spinach will act as an additional energy booster. Try this refreshing green smoothie and get all the vitamins, minerals and nutrients you need.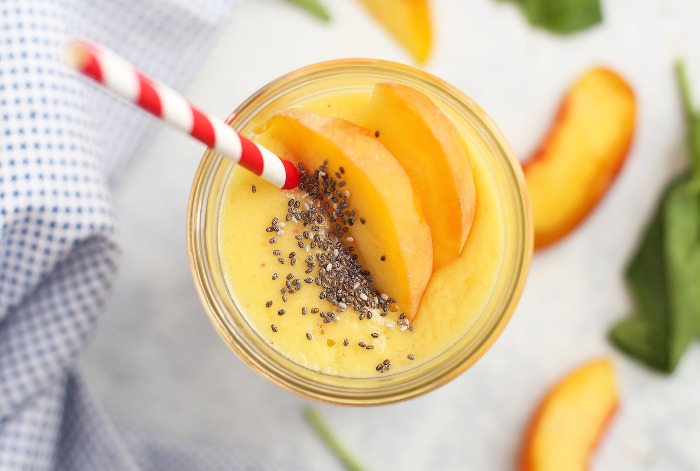 4. Healthy Cooling Smoothies – Peachy Green Smoothie
Kick start the hot summer mornings with a cool and filling smoothie with an exotic flavour. Here is what you need to blend in together.
2 cups peaches
1 cup pineapple
1 frozen banana
2 cups of kale
1 cup almond milk
Vanilla extract
1 tbs flaxseed
Peaches are rich in Vitamins A and C, calcium, potassium and a variety of other minerals, vitamins and nutrients. Kale is also loaded with good stuff, so this combination is a real power booster.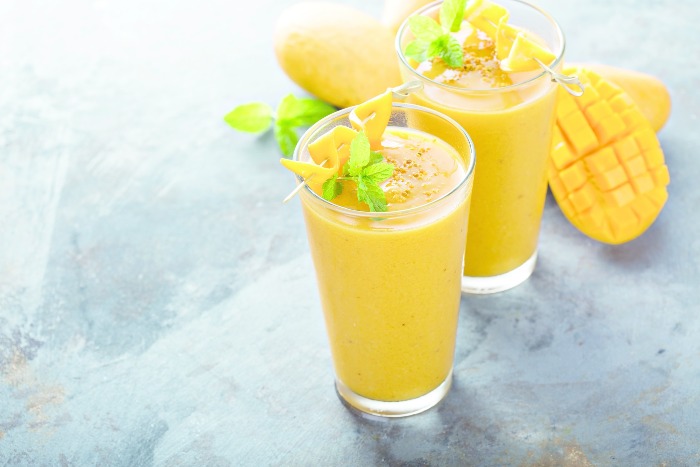 5. Healthy Cooling Smoothies – Coco Mango Cooler
There is no perfect chiller other than a juicy, fruity combination of ripe mangoes and creamy coconut. Blend these three ingredients together and get ready for a paradise experience.
1 cup frozen mangoes
1/2 cup coconut cream
1 cup coconut water
1 tsp lime juice
Coconut milk has a ton of great properties; it lowers cholesterol levels, improves blood pressure and is also creamy and delicious. Mangoes are also rich in fiber and vitamins. So, this chiller is not only healthy but also extremely tasty.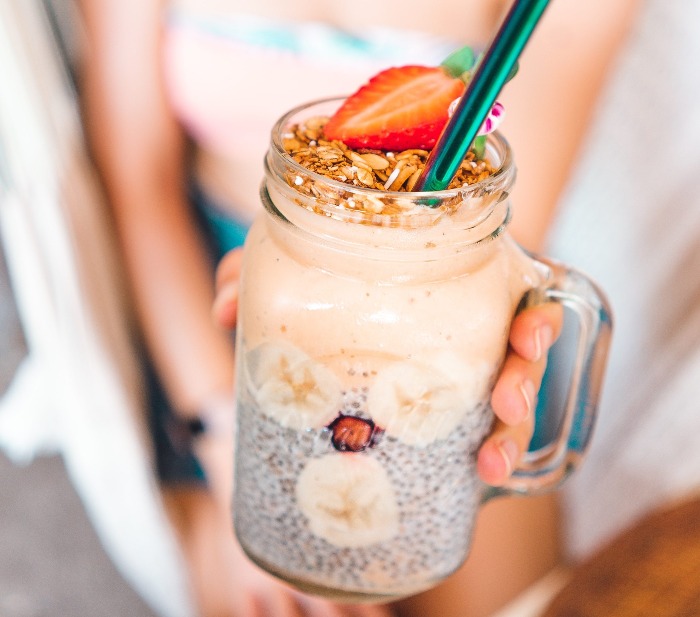 All these recipes are simple to fit into any busy schedule and do not require any extra preparation. Remember, it is best to make your smoothies with fresh fruits to get all the vitamins. These recipes are simply irresistible, so give them a try and enjoy the bright colors, refreshing taste and the energy they give you.