There is a Halloween style for everyone. Some people stick to the traditional Halloween decorations others prefer more innovative gadgets or easy homemade pieces. Of course, there is no right or wrong way to celebrate the spookiest holiday of them all.
We have a special selection of Halloween decorations to instantly up your holiday game this year.
Bat Wall Stickers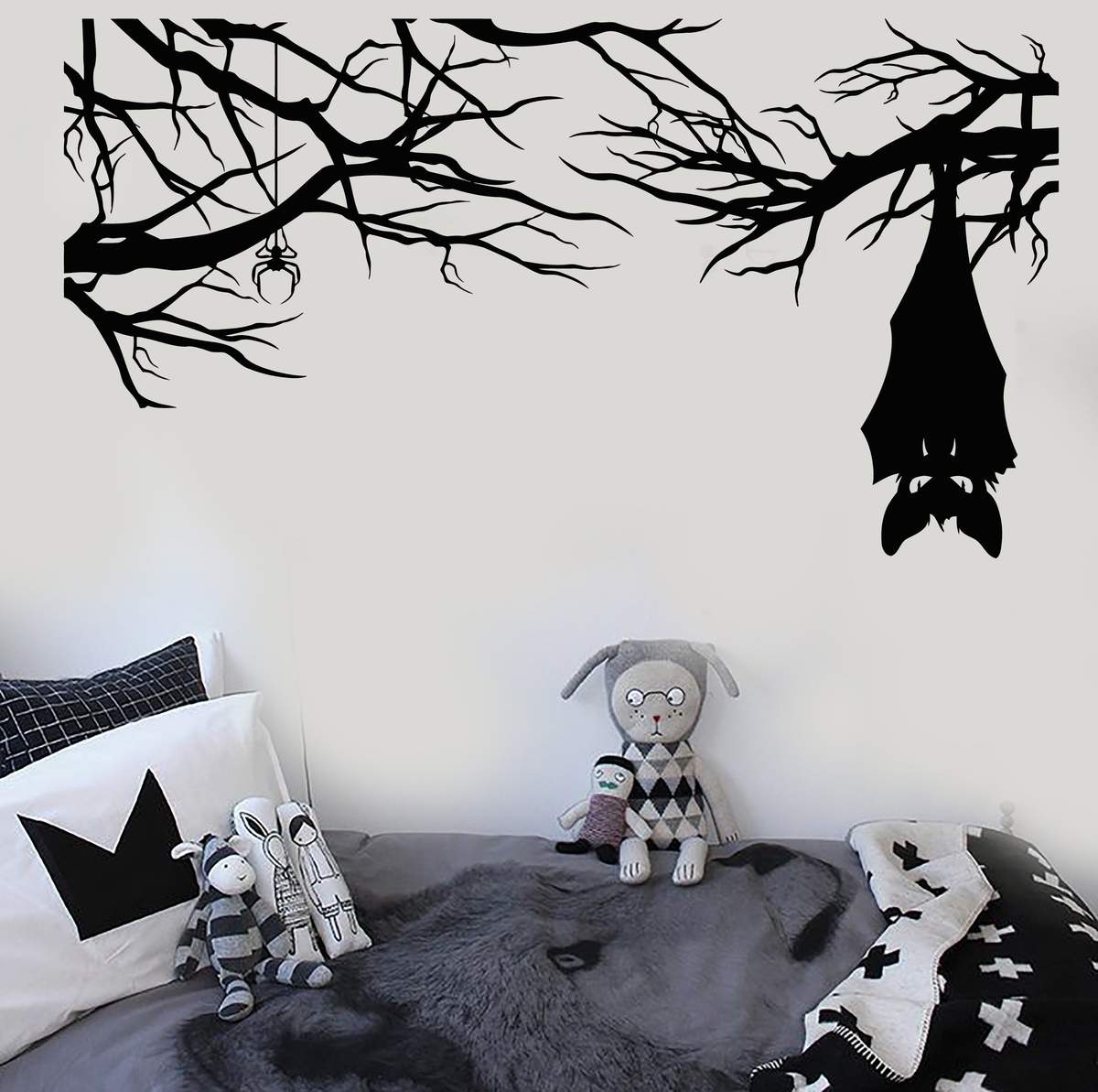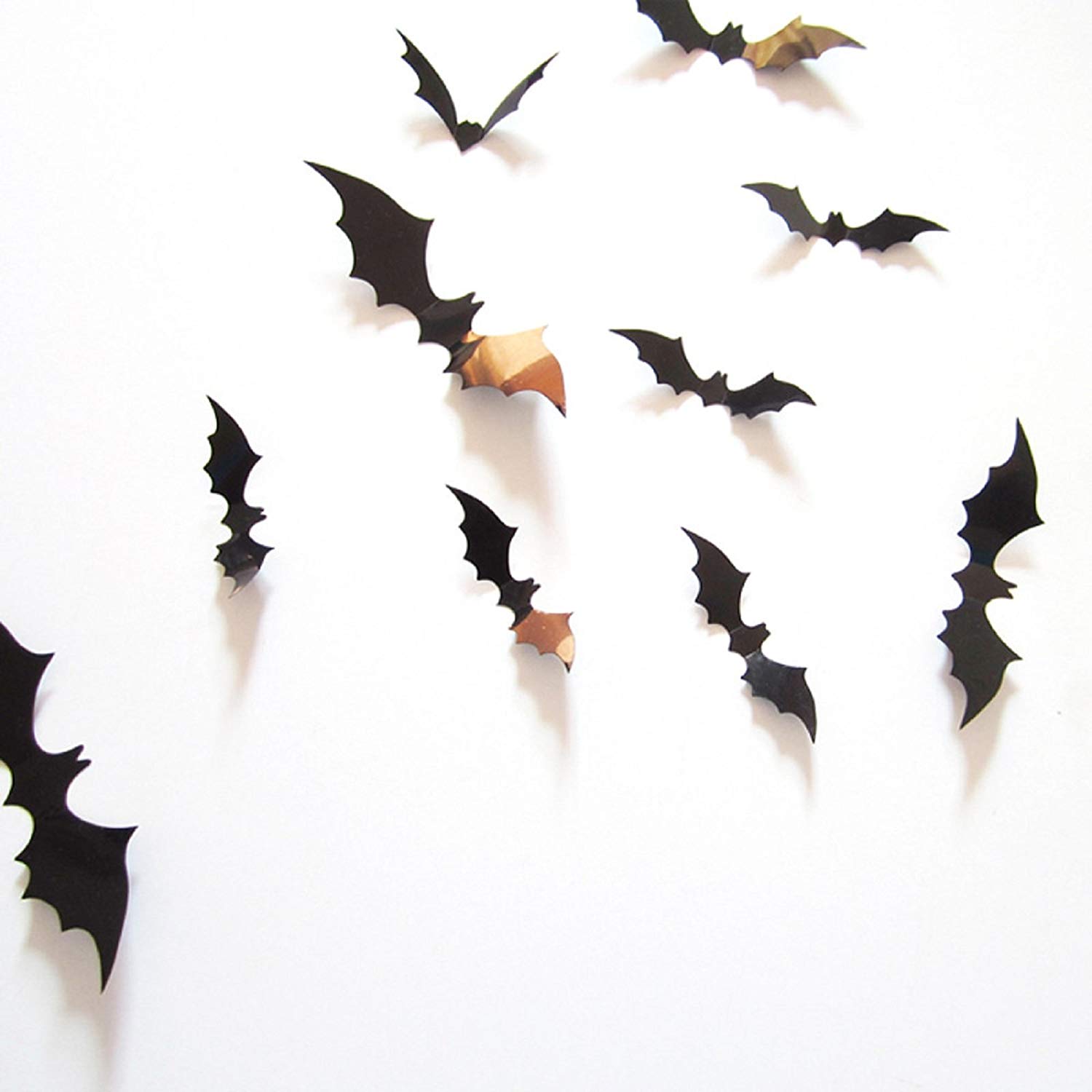 Surprise your guests with a bunch of nocturnal critters on your walls. These stickers are 3D and look very real. Plus, they are very easy to stick on the wall and remove afterwards with no stains or glue left.
Skeleton Flamingos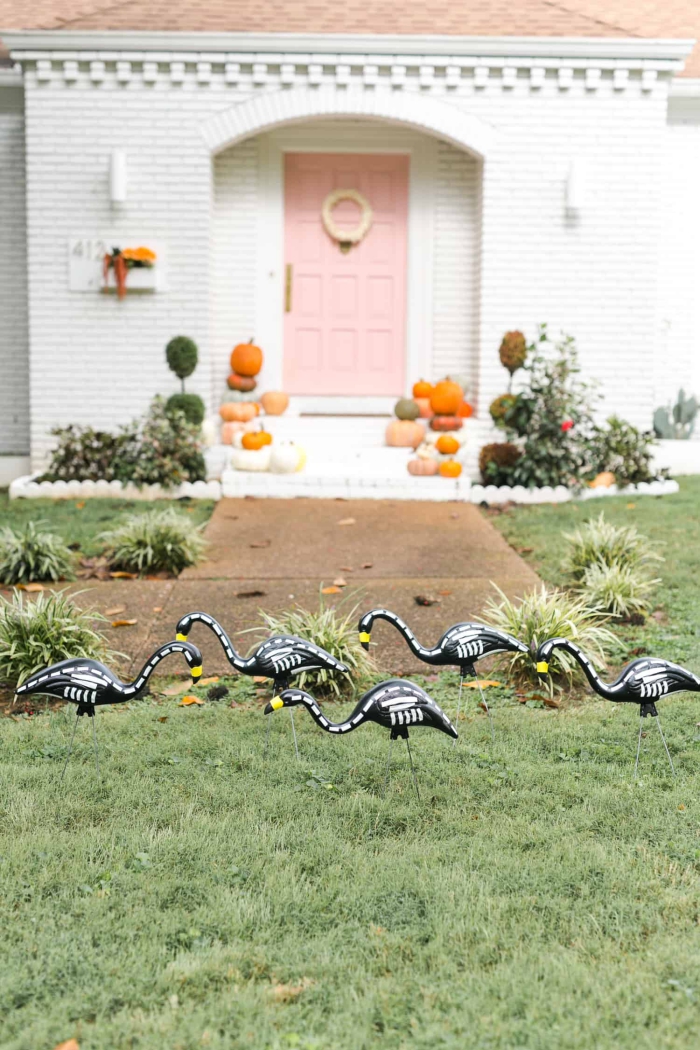 Human yard skeletons are old-school, why don't you spice things up this year? How about swapping the regular lawn flamingos that were on-trend during the summer with something creepier? Yes, flamingo skeletons!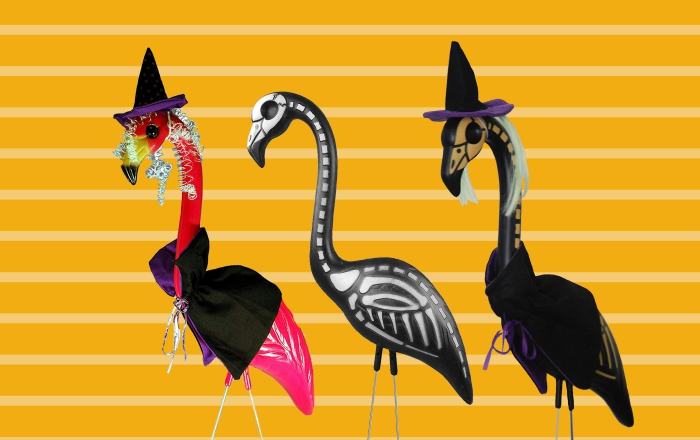 These are available in some stores but they are also easy Halloween decorations for kids that you can make out of paper. If you already have yard flamingos but you are tired of them, spray paint them black and turn them into scary Halloween birds.
Mega Spider Web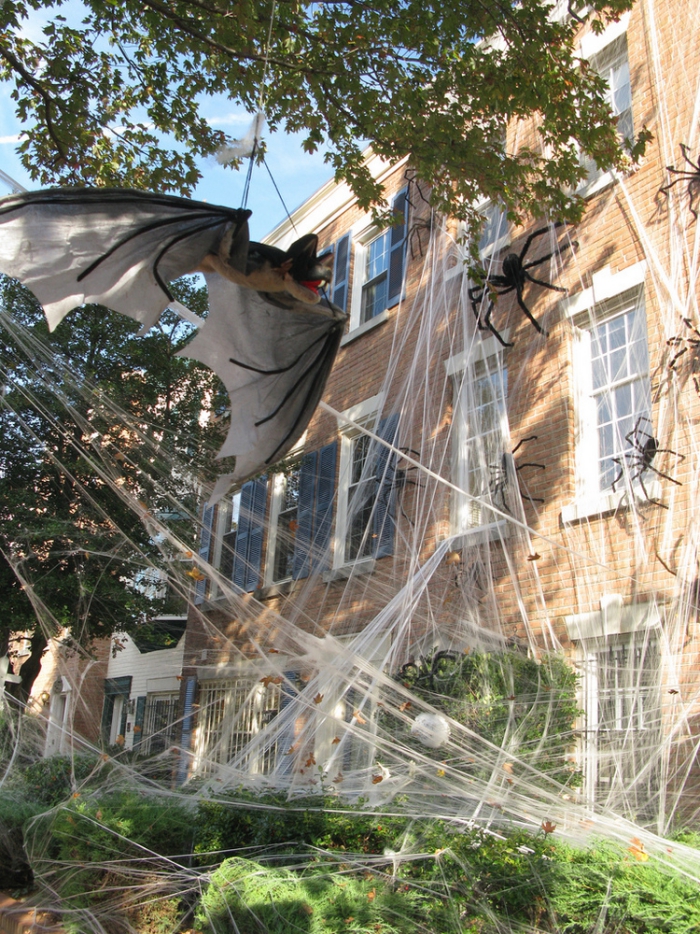 One of the easiest ways to add to the spooky ambience in your home is by placing a mega spider web over the mantel. These webs are usually made of lace and are available online and in stores.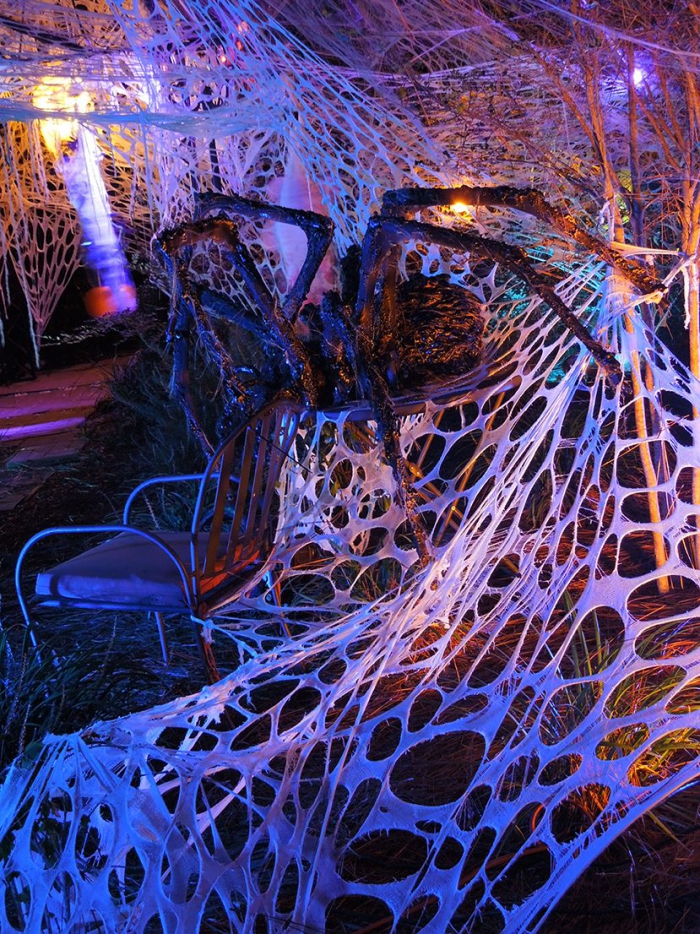 If you want to go a step further, add your pumpkin lanterns in the fireplace and light the candles up.
Witch Hats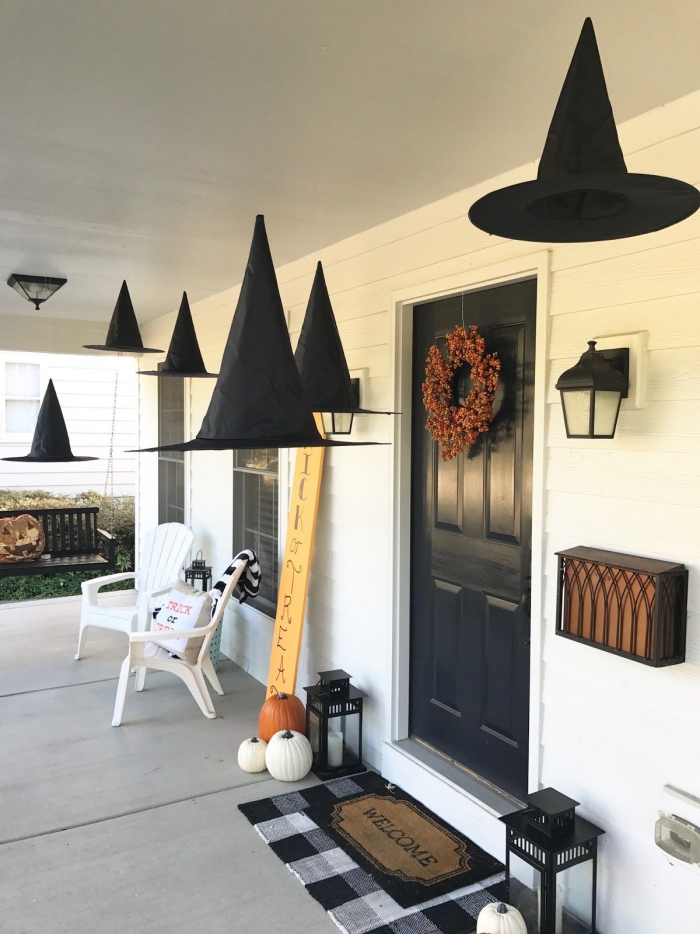 Witch hats scream Halloween! If you feel like making homemade outdoor Halloween decorations gather all the witch hats from previous years and turn them into a huge outdoor garland.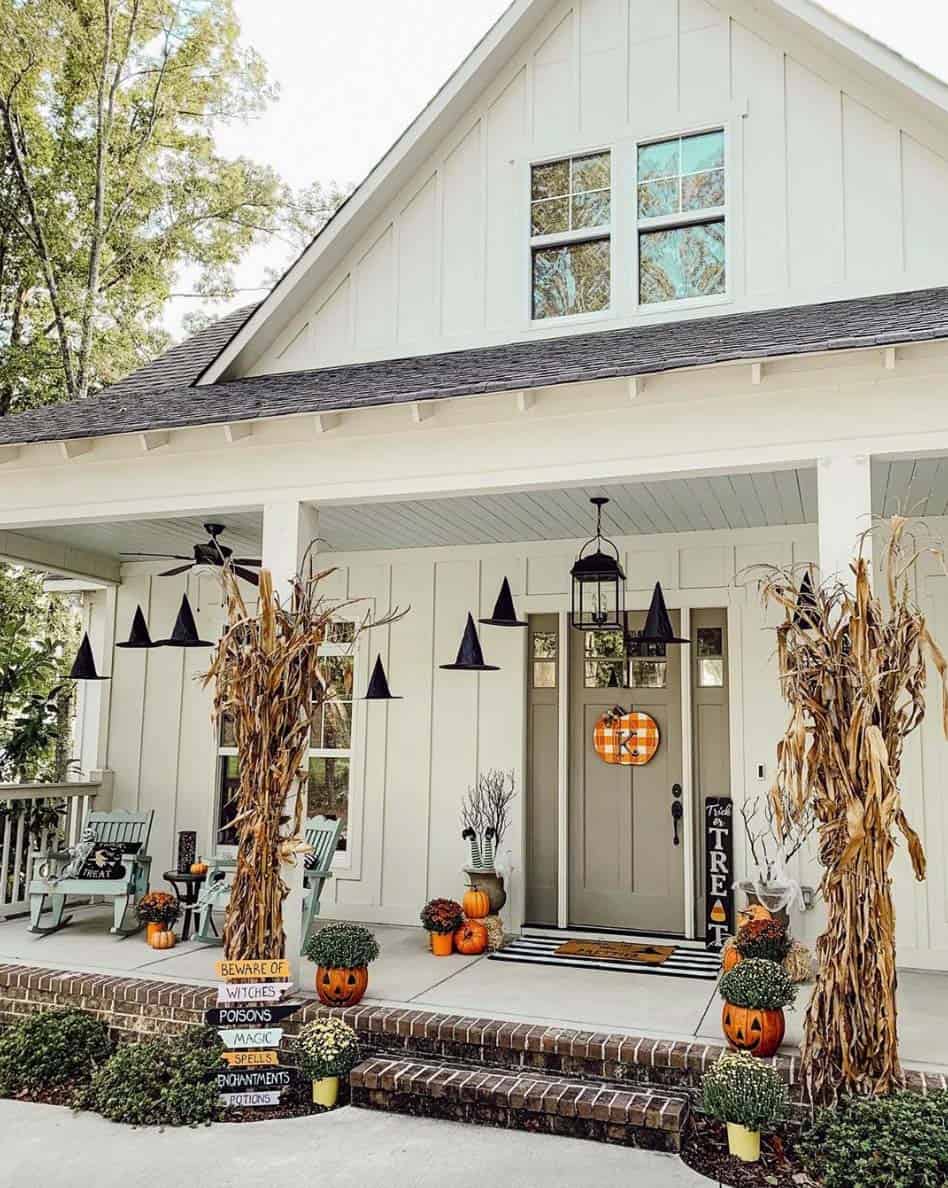 Hang it in trees along the roof of the porch and turn your yard into a spooky witch meeting spot.
Plaid Flannel Pumpkin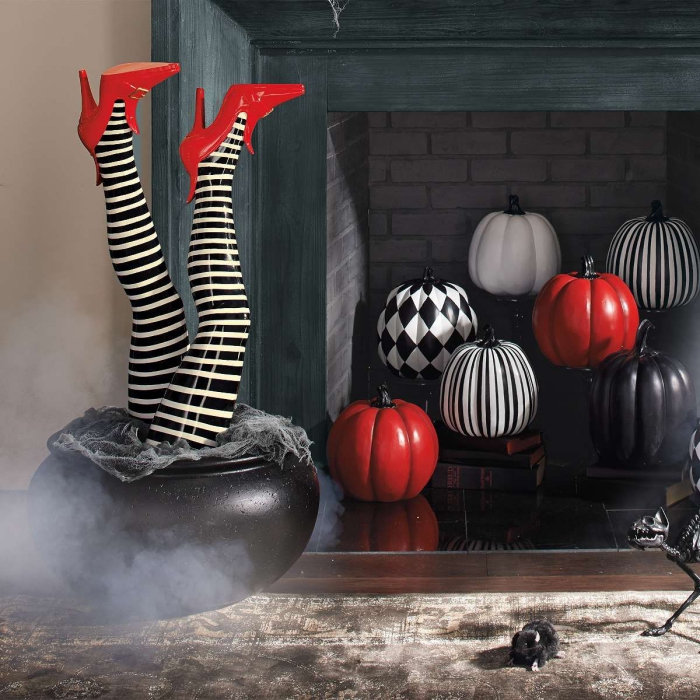 Another great idea for handmade Halloween decorations! A checkered pumpkin makes for an excellent centrepiece both for Thanksgiving and Halloween. Put several of these around the house and you will bring the fall barn vibes into your interior.
Halloween Placemats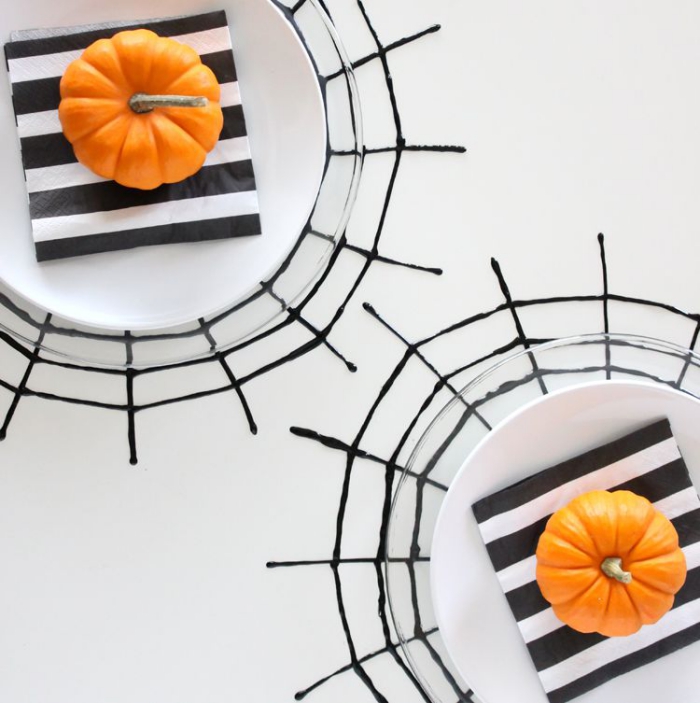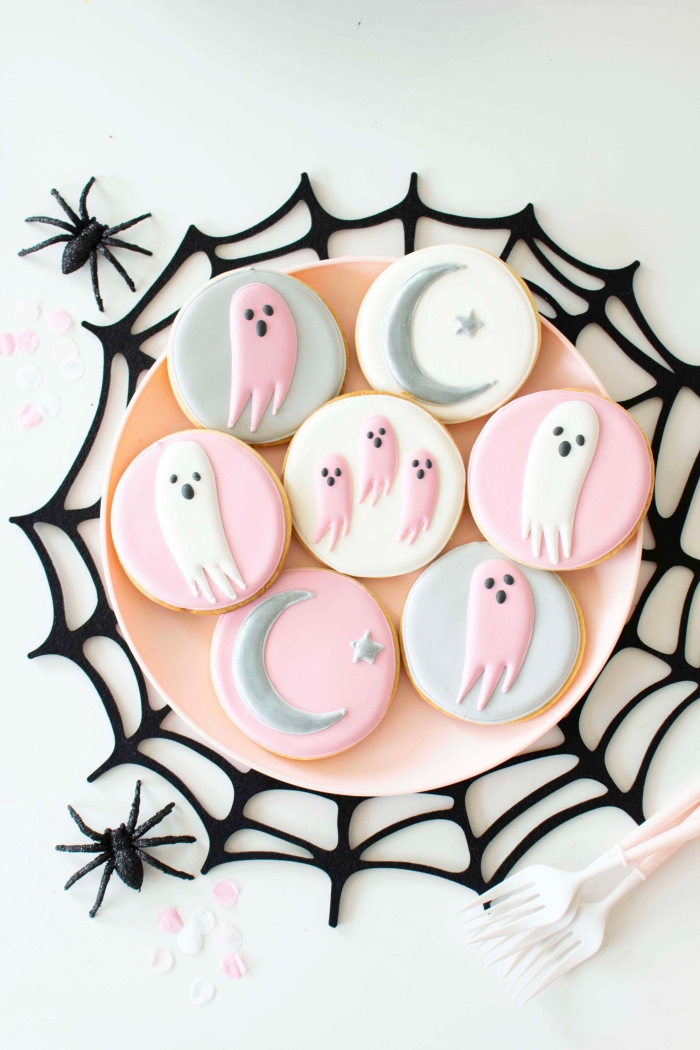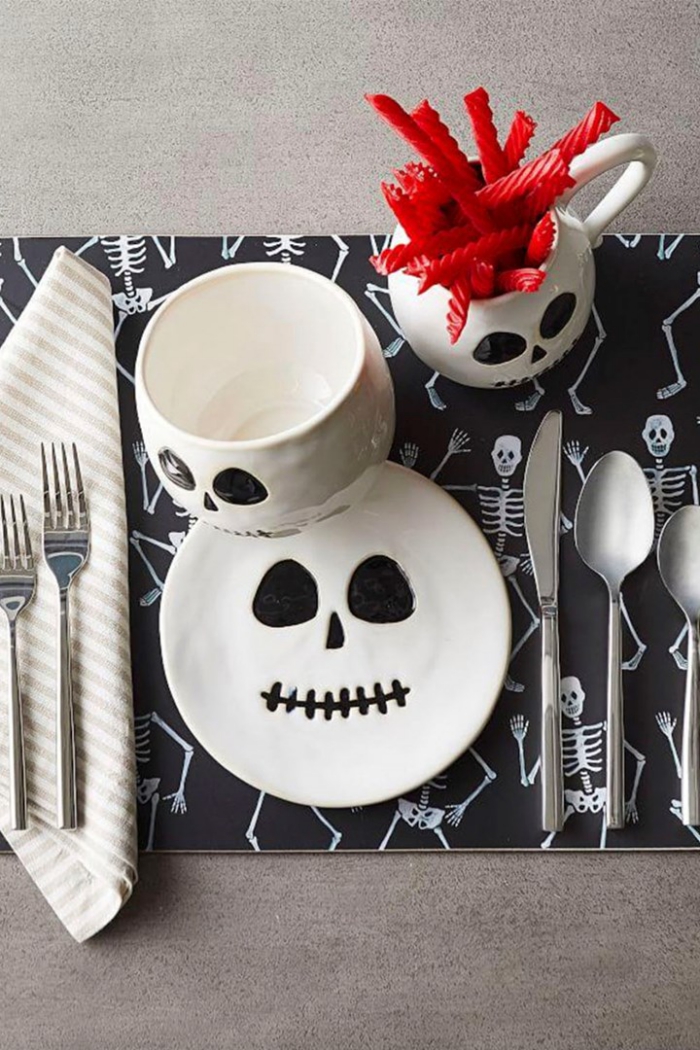 We often neglect the kitchen when it comes to holiday decorations. Add a spooky touch to your table with several themed placemats. These will bring just the right amount of festivity to your kitchen.
Holiday Wreath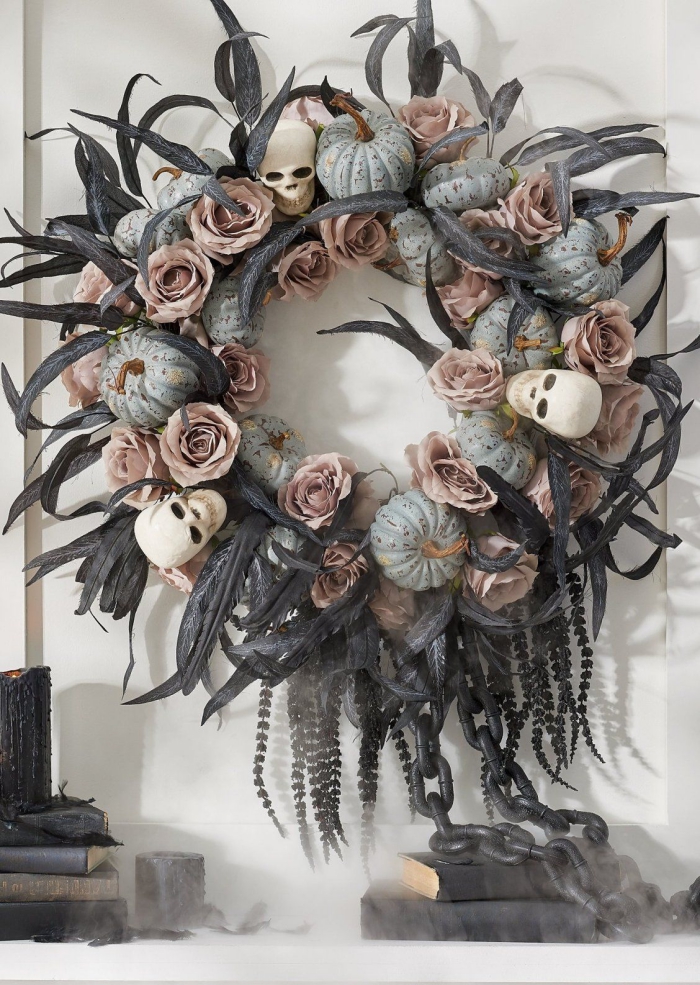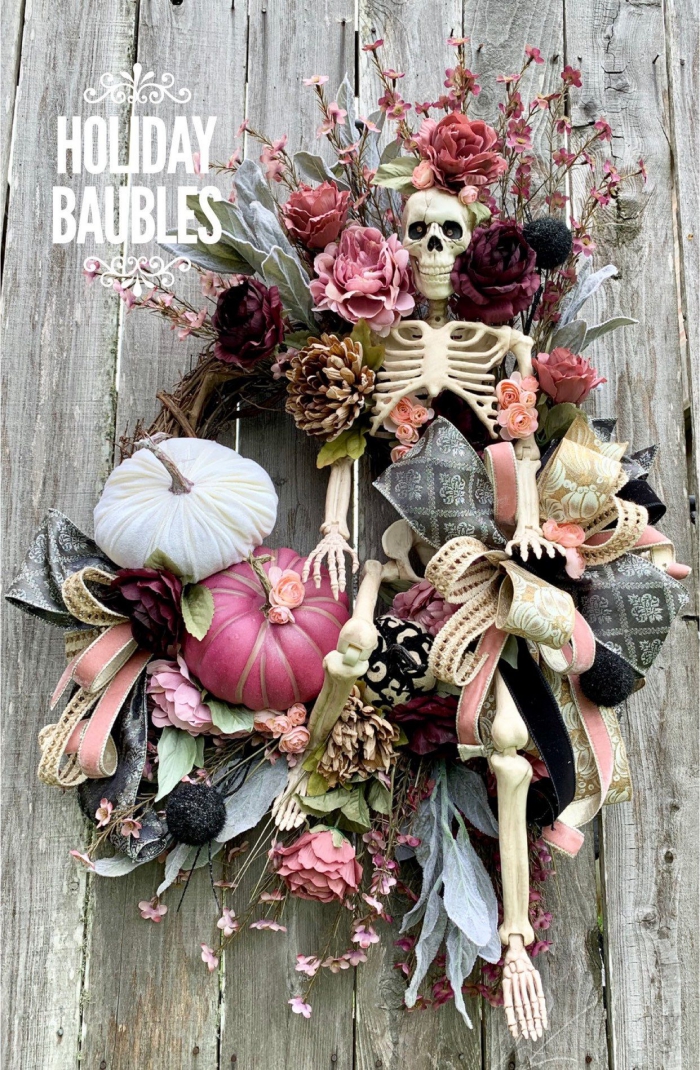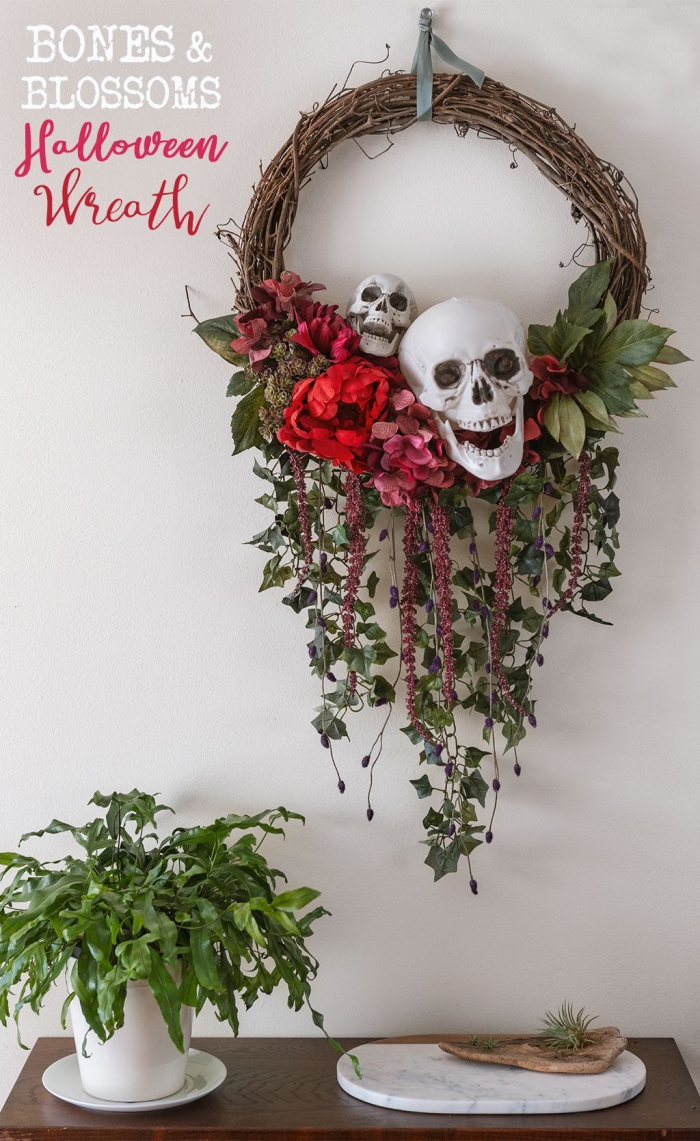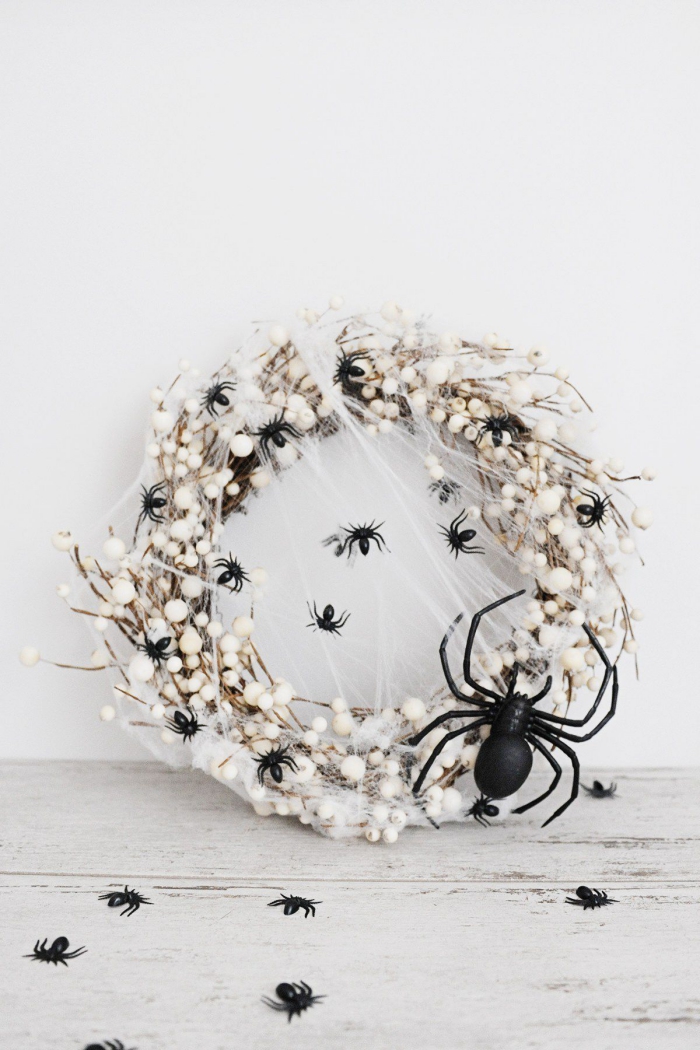 Decorate your door with a sparkly and festive topper. You can either go with a more subtle one that you can keep up during the whole season or go maximum creepy and have a wreath of scary bones and skulls. It is entirely up to you!
Themed Cushion Covers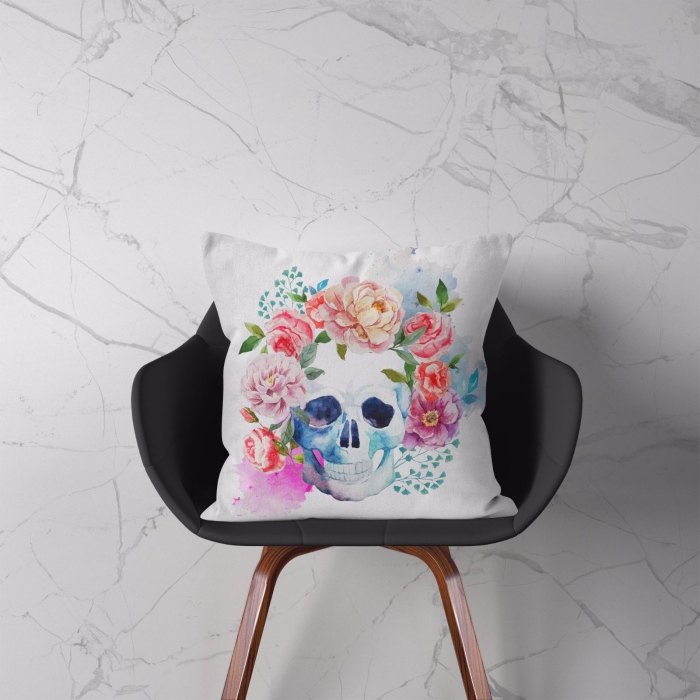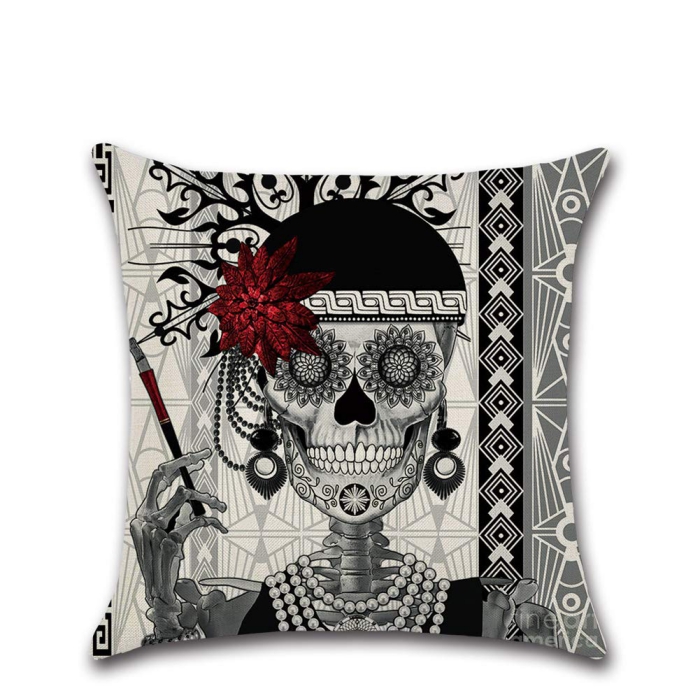 Celebrate Halloween with a couple of themed cushion covers. They are easy to slip over your existing cushions and will help make your living room ready to welcome (or scare away!)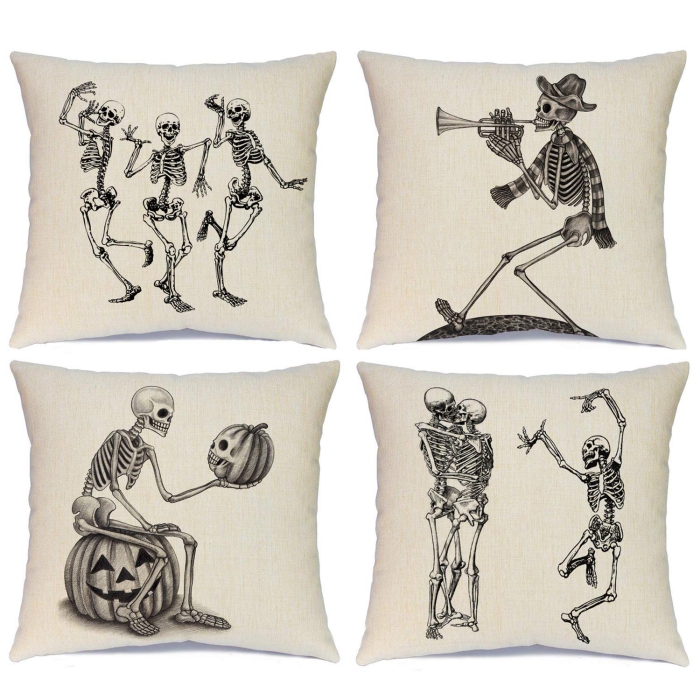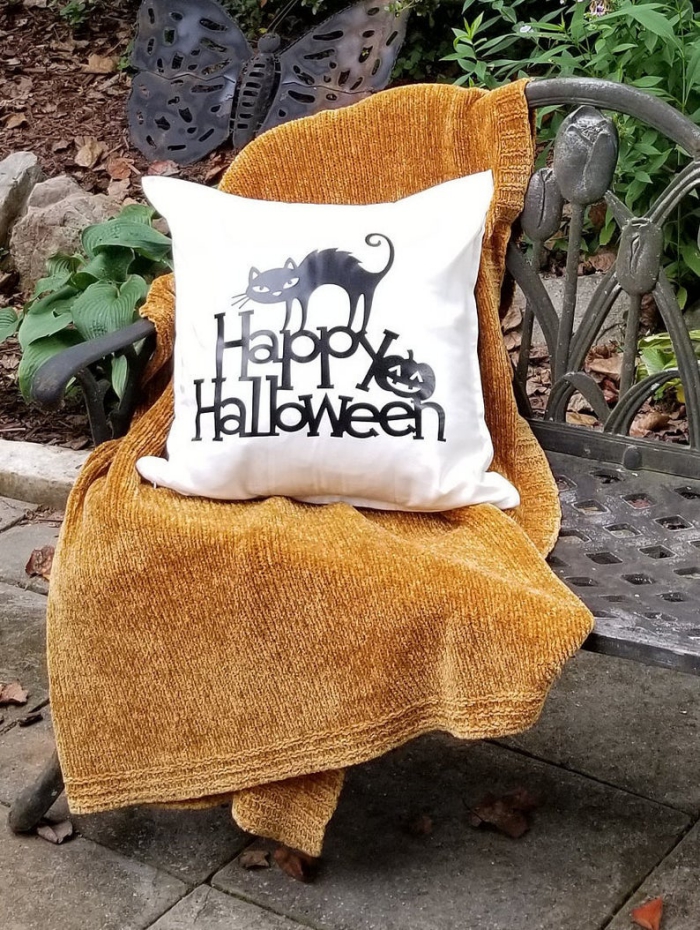 family and friends. Depending on your style you can go with sparkly skull motifs which look spooky but at the same time quite elegant or you can opt for something more shocking.
Halloween Shower Curtain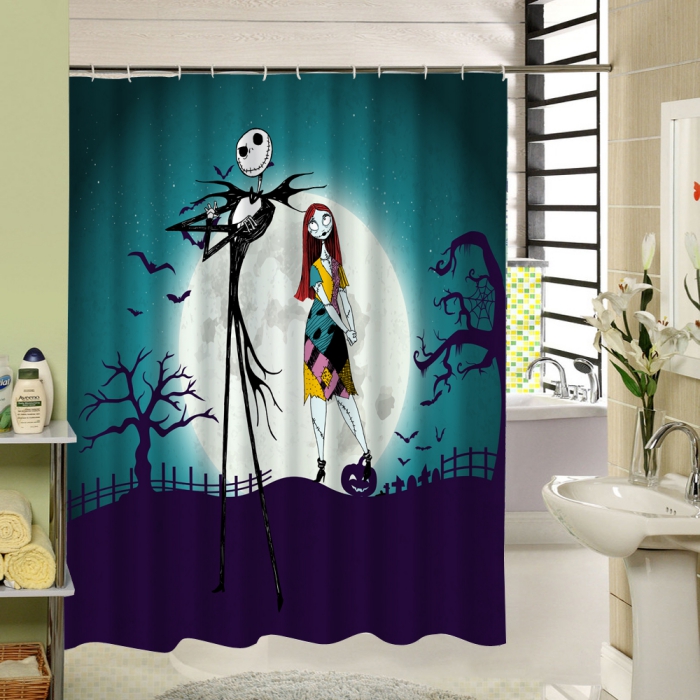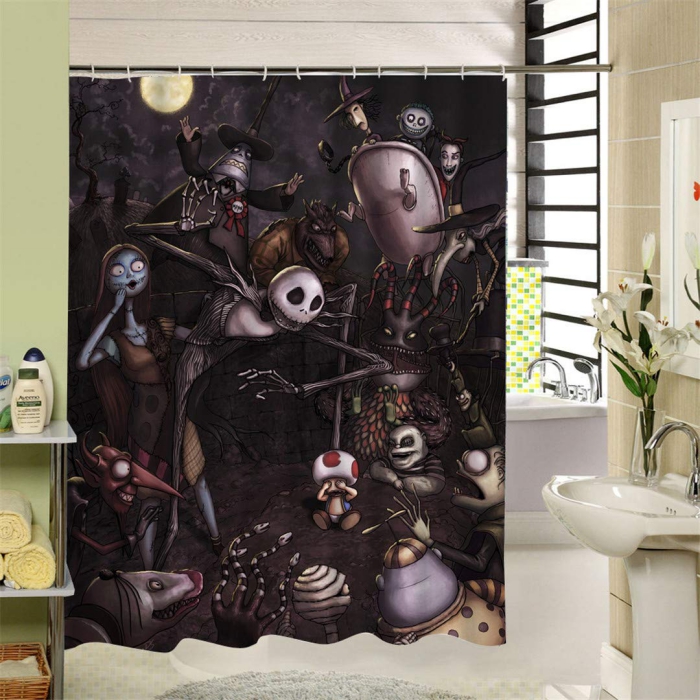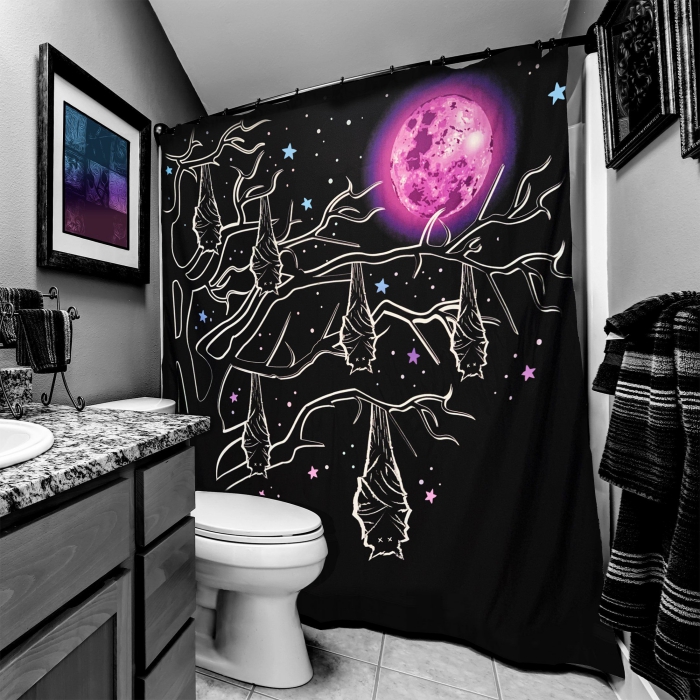 If you are one of these people who go all out for the holiday, you will definitely like this idea. A black shower curtain decorated with pumpkins, cats and bats is a great way to say "Happy Halloween".
Regardless of the style, you are going for; we hope we have inspired you with these Halloween decorations ideas! Get your house and yard ready for the holiday with some simple things that will have a Wow effect.