Introducing the coastal style into your home is the best way to bring the look and feel of summer into your living space year-round. From bright and airy living rooms to beach themed bedrooms this beautiful style transforms every room.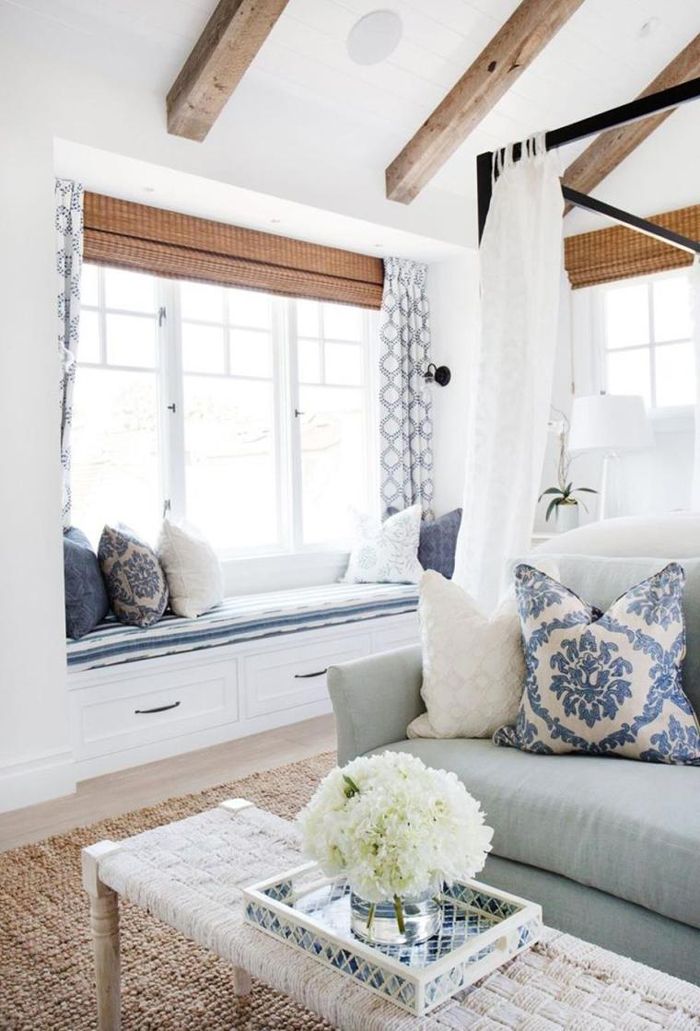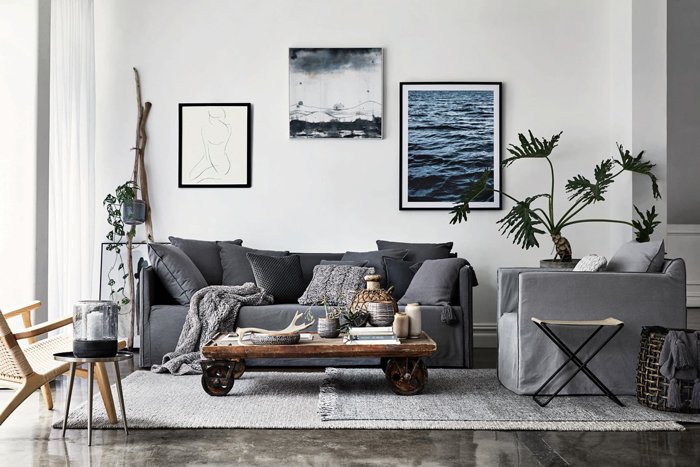 With a fresh palette of white and blues, natural materials and nautical motifs, coastal style has a laid back vibe which reminds us of all the freshness of the seaside.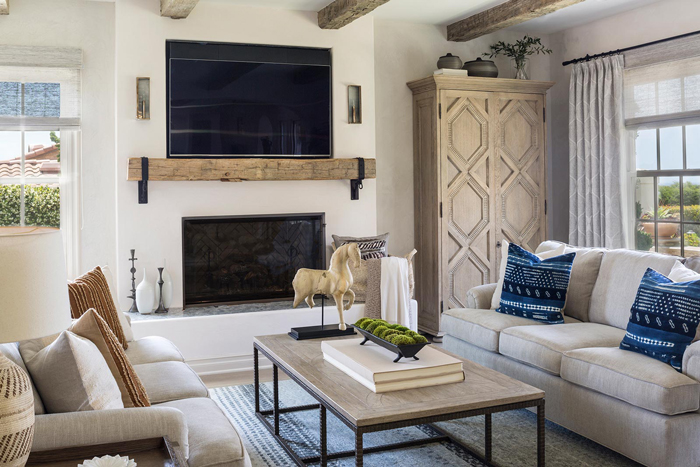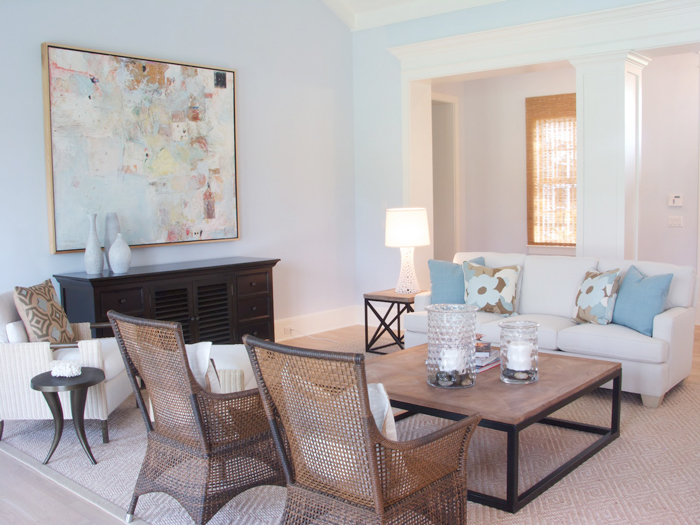 Whether it's cotton covers, weathered wooden furniture or cute aquatic themed accessories, this fun interior decoration style is simple and easy to put together. Whether you live by the sea or in a busy city, bring the coastal style to your home with the interior design ideas we will share below.
Coastal Colors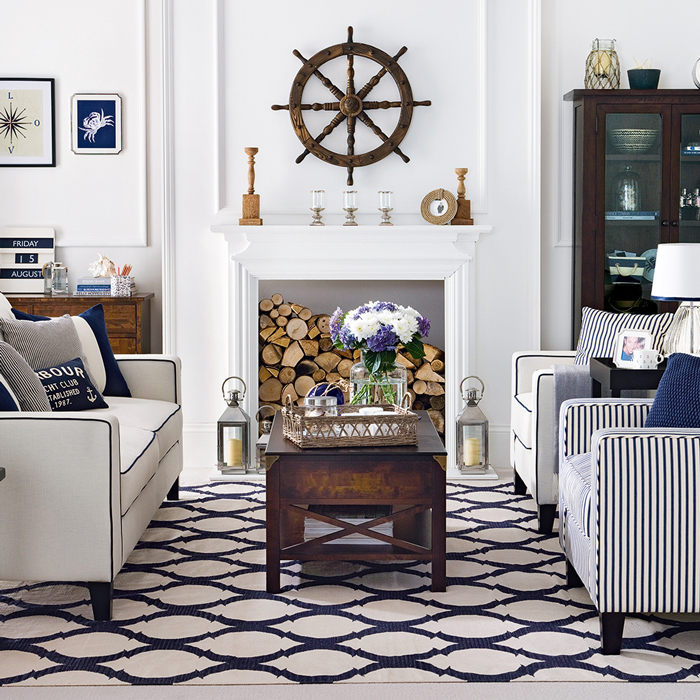 Withy sandy beige, dune-grass green and maritime blues any living room can get an easygoing coastal feel of a seaside cottage. To create an inviting and airy space use seaside accessories like seashells and seagrass or bamboo furniture and soothing hues.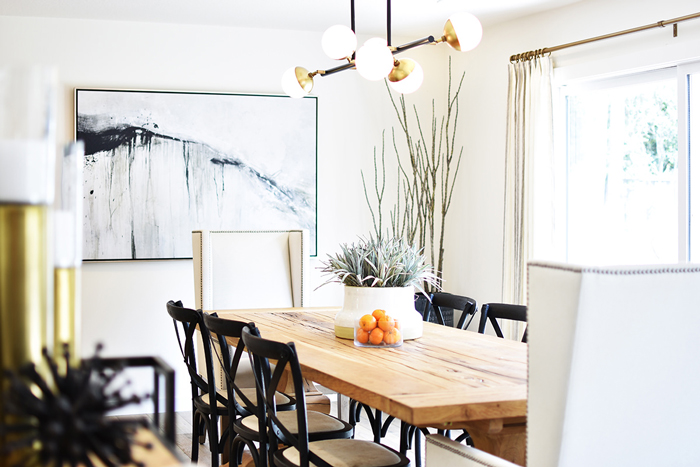 Mimic the coastal colors in your home with subdued pallets of beige, green and blue and create your seaside escape with some traditional must-haves like rustic accessories, vintage coastal prints and comfy pillows.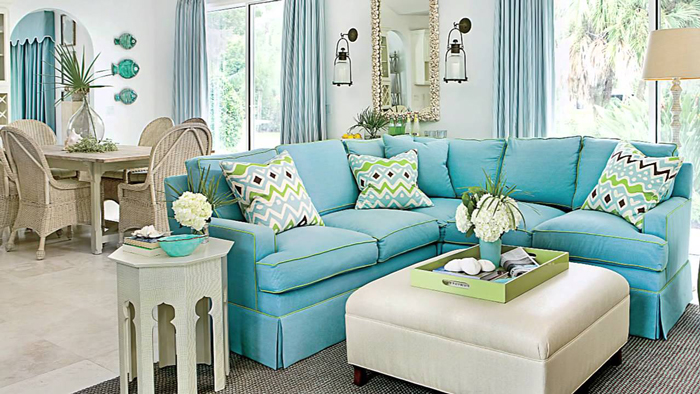 The washed-out denim and weathered look lies at the heart of the coastal decorating style.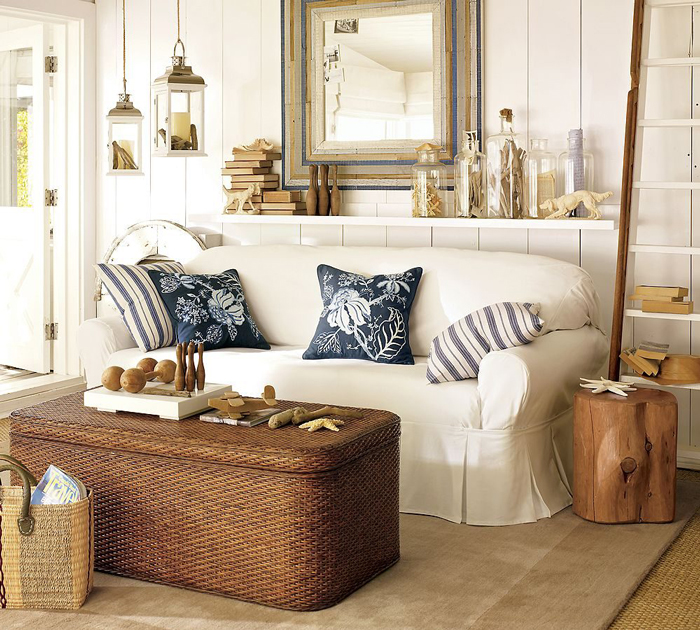 If you love patterns opt for nautical stripes or animal prints.
Eclectic blend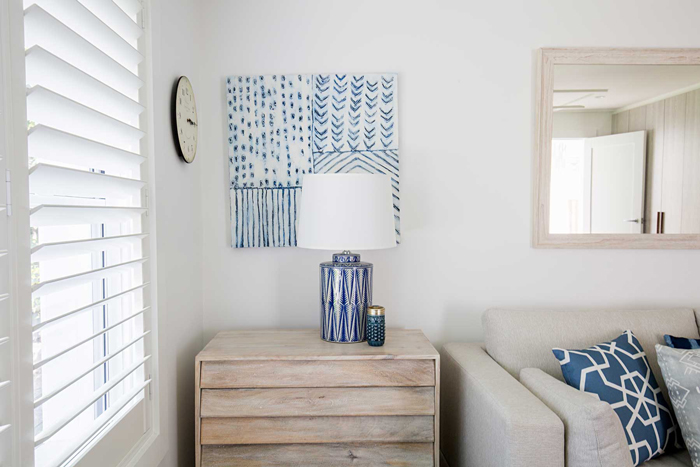 Coastal homes can be a mix of sea-inspired design with elements of Boho, Asian or Indian styles. In the eclectic mix this vibe can be represented by blue accents, baskets and glass accessories.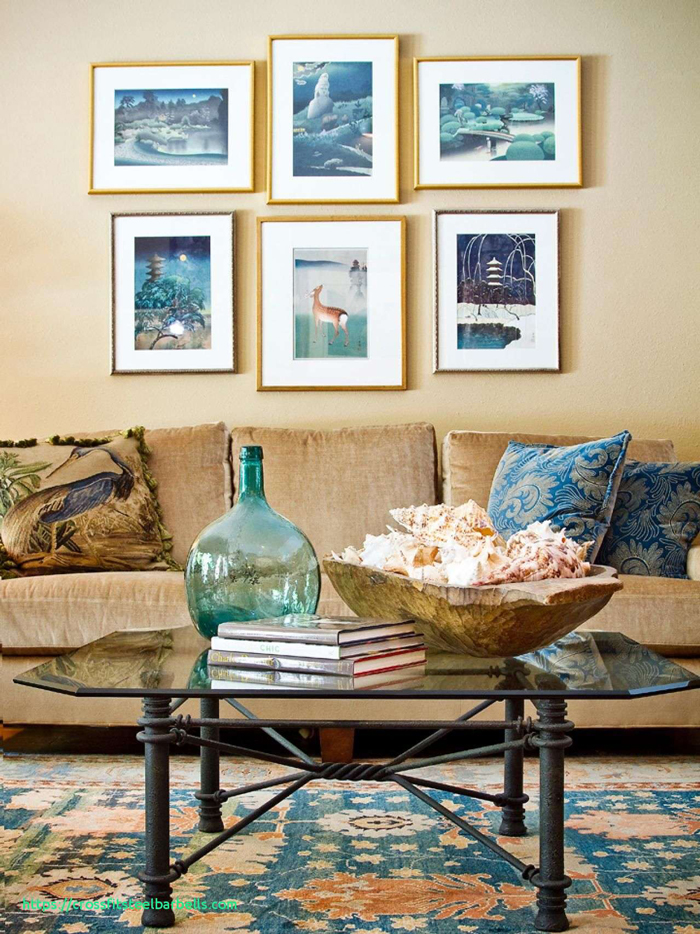 Use natural materials to create your own DIY beach décor. A mix of white accents and distressed distressed furniture adds the casual elegance of a rustic, yet refined space.
Nautical Focal Points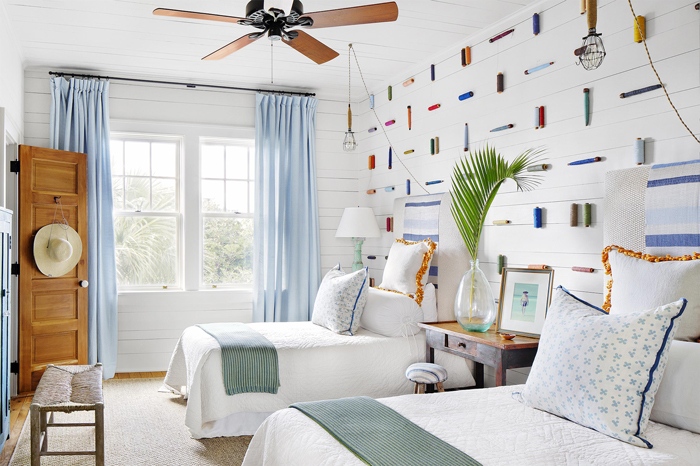 Nothing appeals to coastal living like the nautical elements – vintage model ships, old globes and binoculars.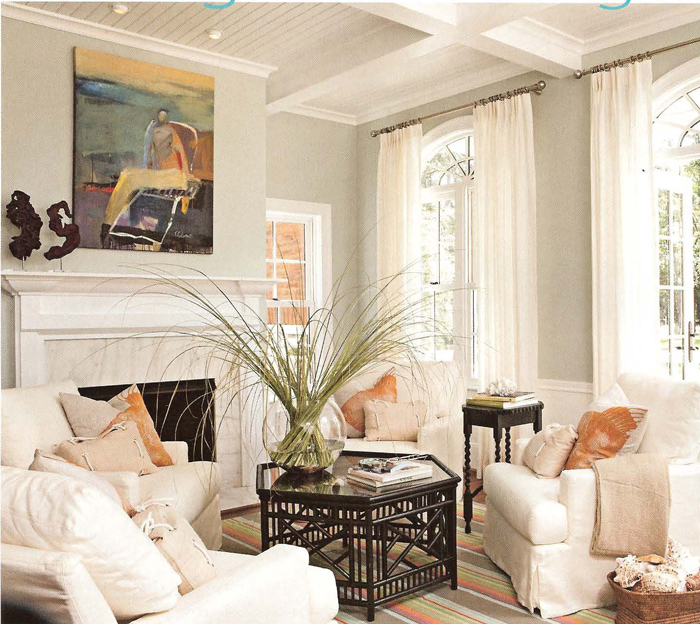 These are great welcoming focal points for anyone entering  the sitting or dining area. The simple incorporation of nautical décor actually makes a bold statement within the space.
Beachy Feel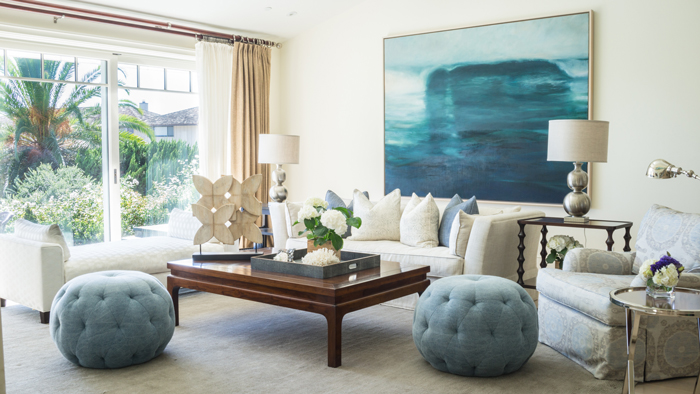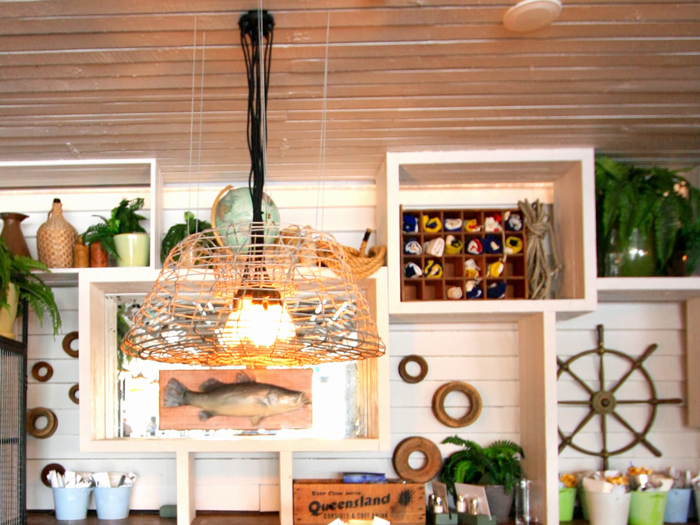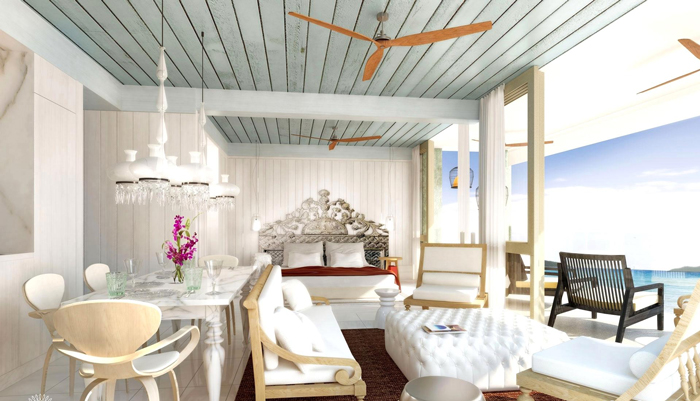 Nothing says "coastal living" like an open floor living room and kitchen with ropes, boat prints, sailboats and more. Contrasts create additional sophisticated touch.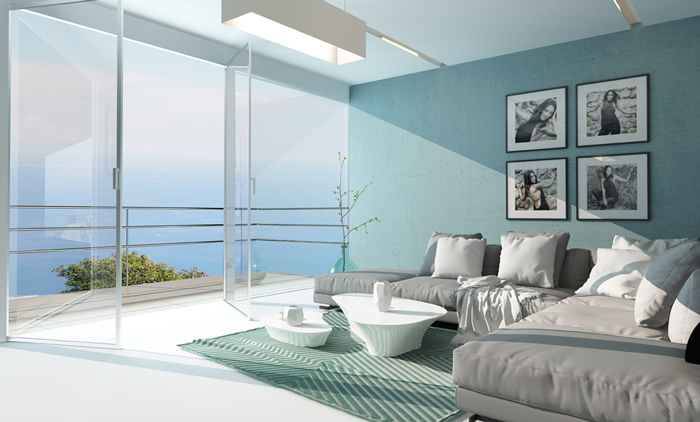 Furniture with white slipcovers contrasts well with rustic elements and metal fixtures. Animal prints or rugs and pillows are also a great finishing touch to the space.
Nautical Bathrooms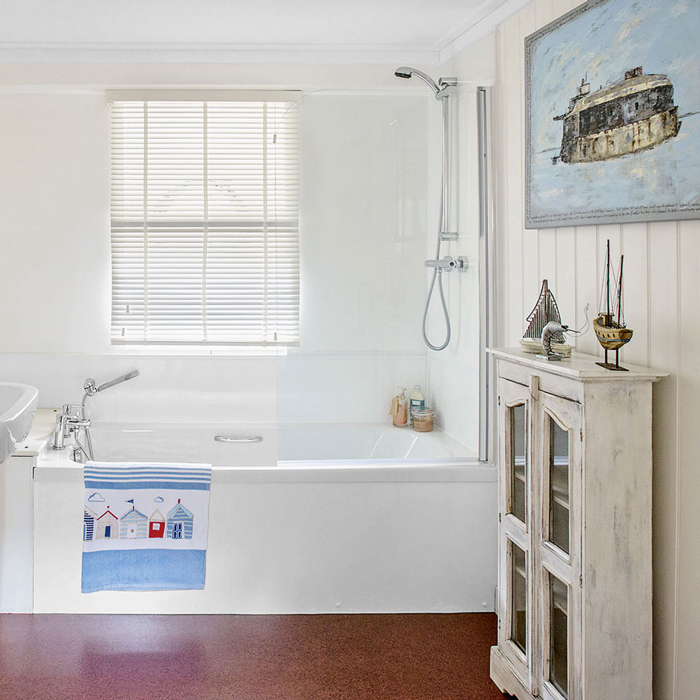 Don't forget the bathroom. Be inspired by the days at the beach to create a nautical scheme in the bathroom. From navy and white color combinations to natural materials, a nautical bathroom can be as subtle or as bold as you wish. Use cool colors and seaside patterns to create a pretty and charming bathing space.
The charm of the coastal home is undeniable and while living at the sea is not everyone's cup of tea, bringing the coastal feel in the interior is a great idea. The coastal interior is light, comfortable and sophisticated and is an excellent choice for a country cottage as well as a city flat.