Instagram is the new place where you can enjoy not only cute pictures of food and pets but also great Art. Instagram is also an amazing place to get inspiration. There are numerous popular artists and designers there who are sharing their art with the world. Next time you log onto Instagram, make sure you follow some of the best art Instagram accounts. Here they are:
Best Instagram Artists: Abby Diamond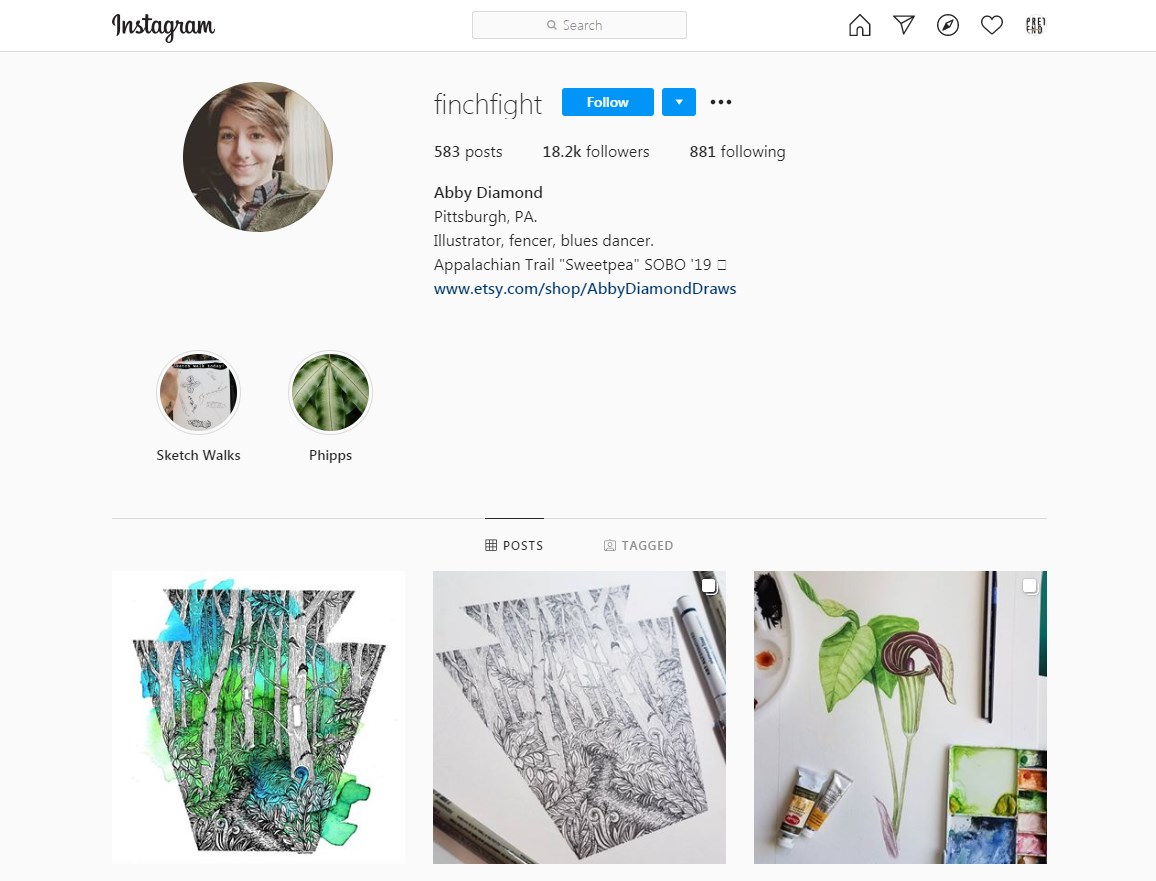 Abby Diamond or @finchfight is a talented illustrator who sells lovely cards, drawings and prints on her Etsy shop. She uses Instagram to share her latest creations and her account is full of gorgeous watercolor of nature scenes and animals.
Best Instagram Artists: Lauren Hom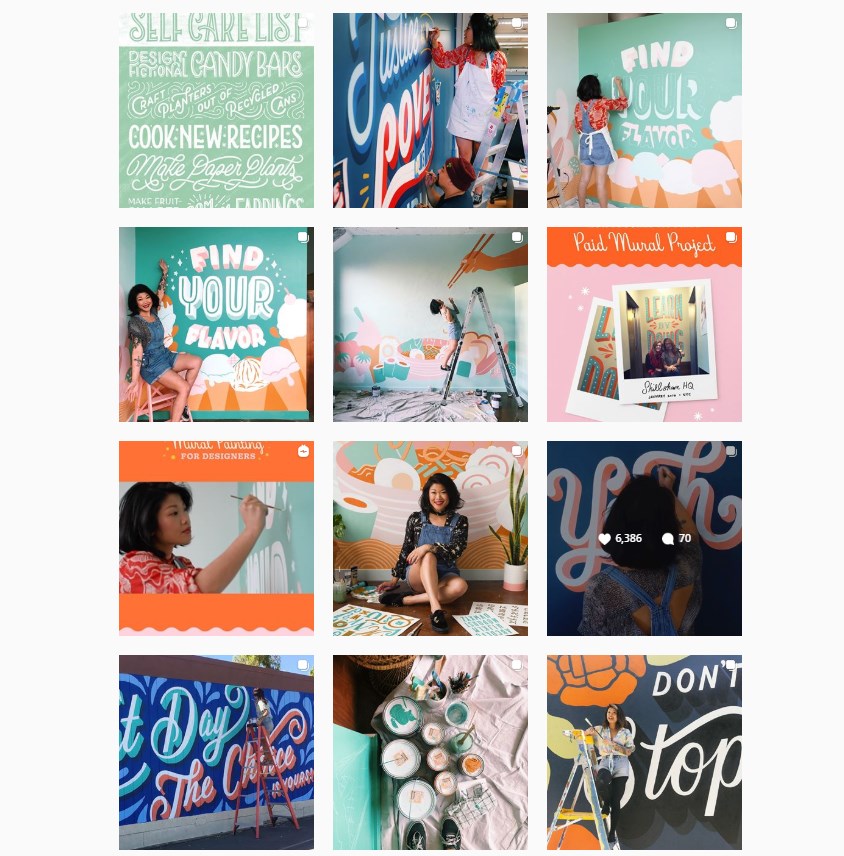 Lauren Hom or @homsweethom is a designer and a letterer who works for big brands as well as teaches art classes. She puts her lettering on murals, cards, posters and more.
Best Instagram Artists: Wylie West Creative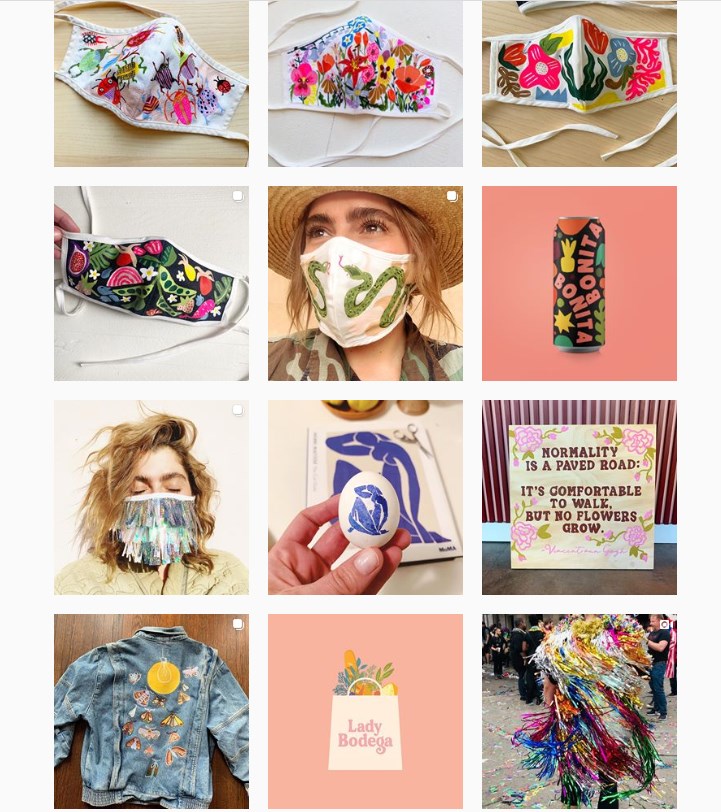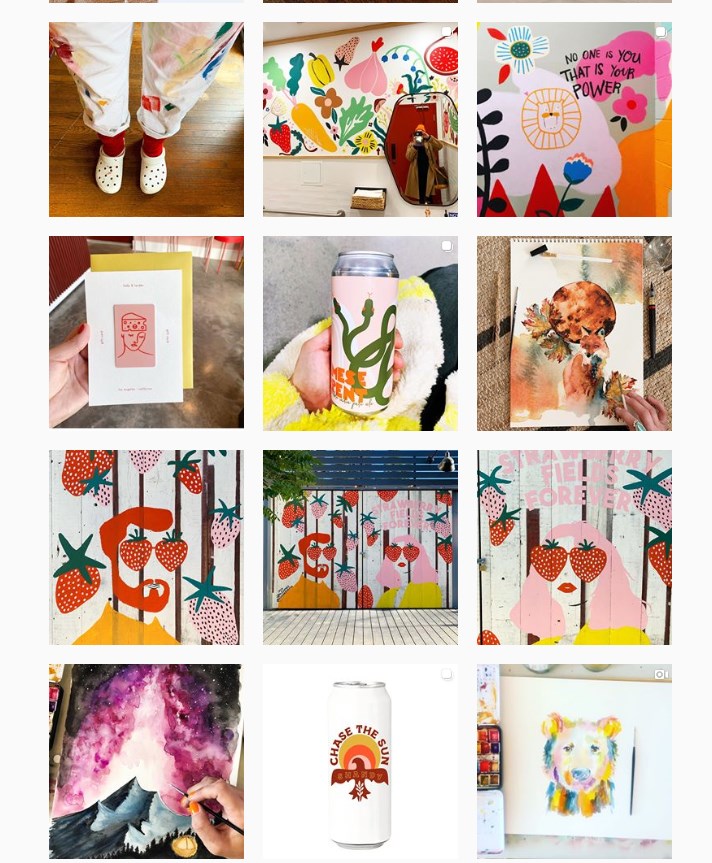 Boo Simms is another one of the best artists to follow on social media. She makes stunning illustrations and murals, as well as gorgeous gift baskets and fun gifts for individuals and businesses. In her Instagram @wyliewestcreative you can also enjoy incredible watercolors and rustic designs.
Best Instagram Artists: Velvet Spectrum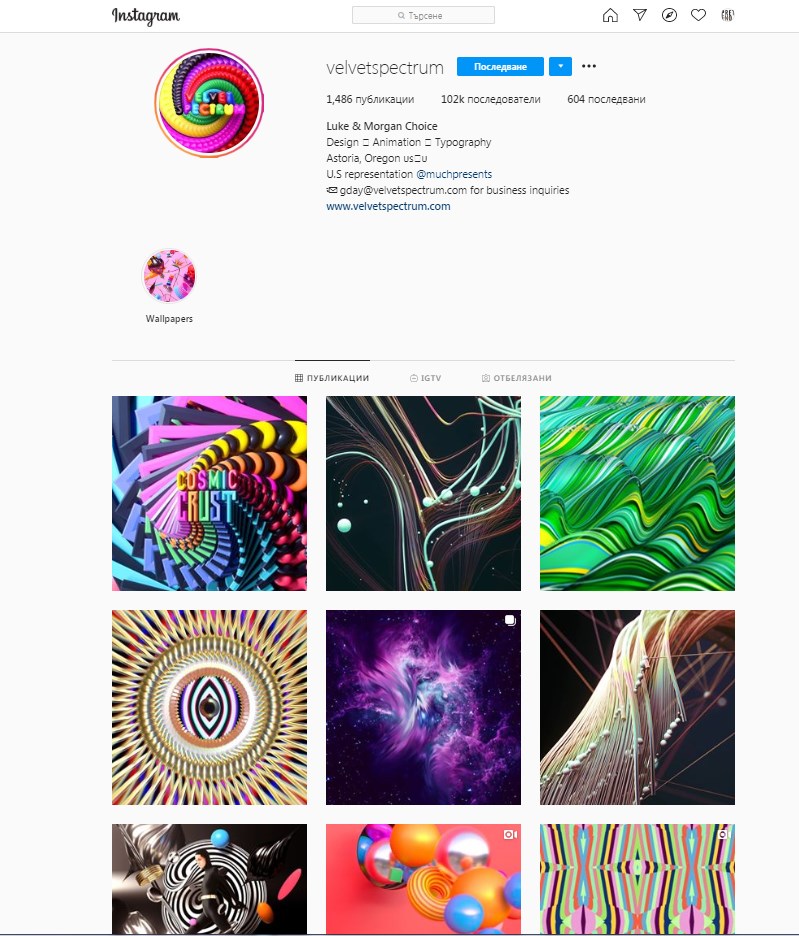 @velvetspectrum is the Instagram account of the design studio of one of the top selling artists on Instagram – Luke Choice. He does animation, typography and 3D illustration for big brands like Nike.
Best Instagram Artists: Jessica V. Walsh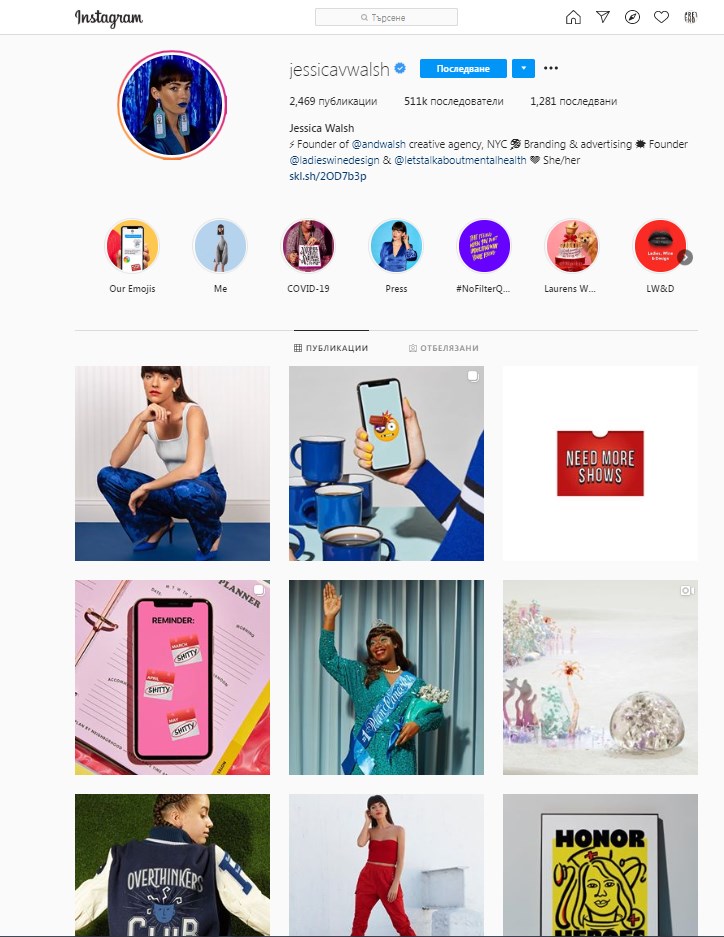 Jessica Walsh is a New York-based art director and designer. Her Instagram @jessicavwalsh is where she shares images of her personal life but also showcases fascinating art.
Best Instagram Artists: Richard Mehl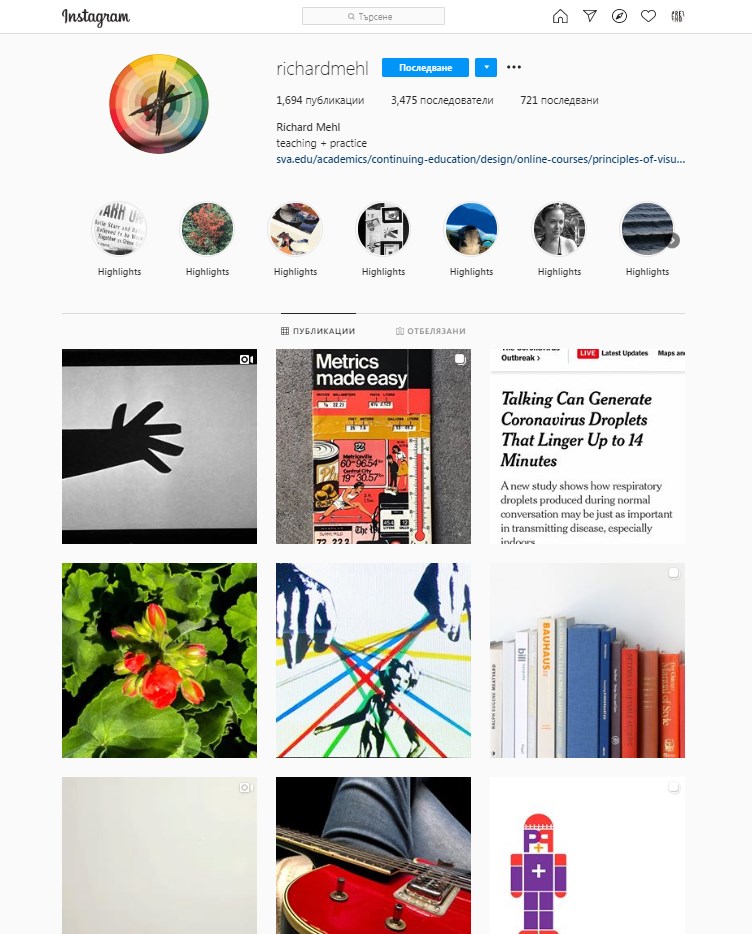 If you love interesting shapes and colors you have to follow @richardmehl. He is an art professor. And his Instagram is full of delightful photos of his own and his students' work as well as some cute shots of his pug.
Best Instagram Artists: Tobias Hall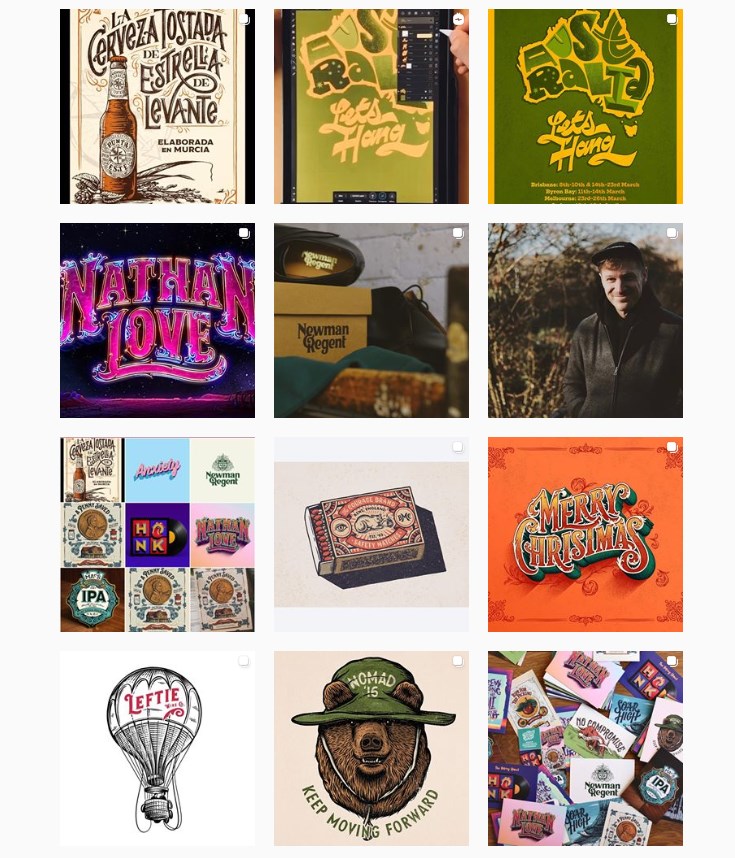 Tobias Hall does design lettering, illustrations and more. He works for some brands and posts videos that show how he creates his art. You can enjoy his work on billboards in Manchester. If you love fonts, follow @tobiashall because his account is full of great typography.
If you want to brighten up your feed and find your social media muses, pick some of the best artists on Instagram from the list we just shared. Their beautiful art will make your social media experience a lot more enjoyable.