Summer 2021 is officially here, but you are about to spend most of the season in your apartment? If so, you will certainly need a cozy summer oasis you will always want to be. Here are some practical small balcony design ideas that will help you recharge when you stay at home.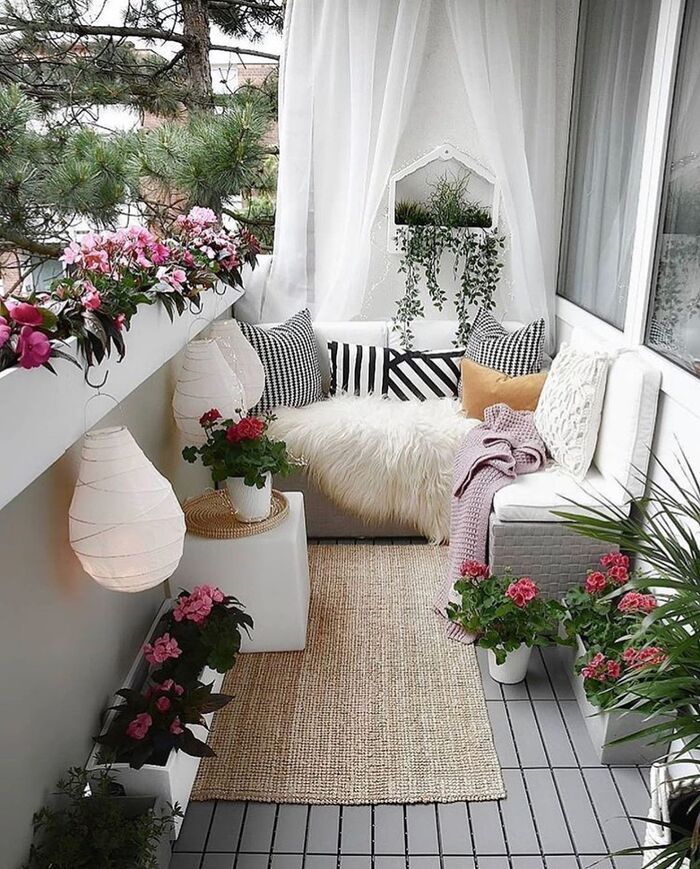 #1. Start with the Floor
If you are living in an apartment block, then your condo balcony is probably concrete. Naturally enough, bland and cold floorings are not very inviting. Therefore, we recommend that you provide your home with interlocking deck tiles.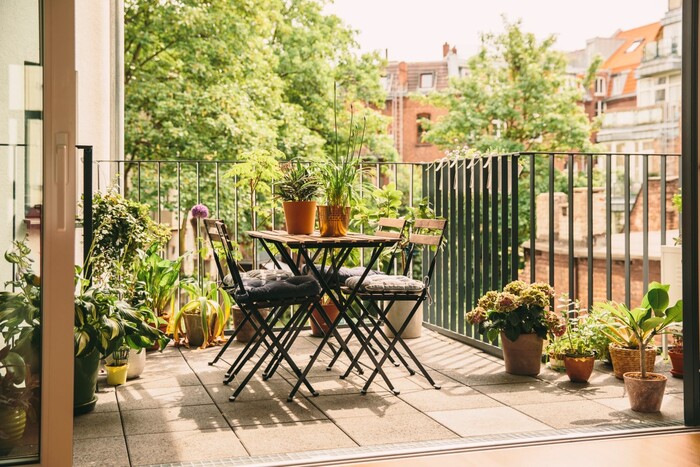 Besides, you can search for affordable outdoor rugs. A rug can bring a bright splash of color. Moreover, it will also add more warmth and comfort to your space.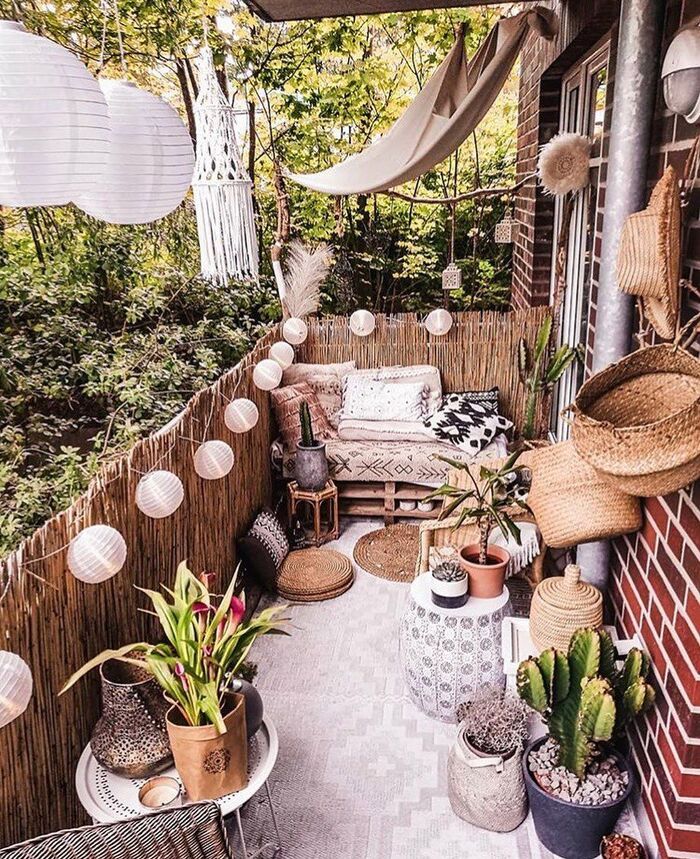 #2. Save Space
Whatever balcony garden ideas you have a look at, you will certainly have to deal with a challenge. Combo balconies are small, so it is necessary to be minimalistic in terms of furniture.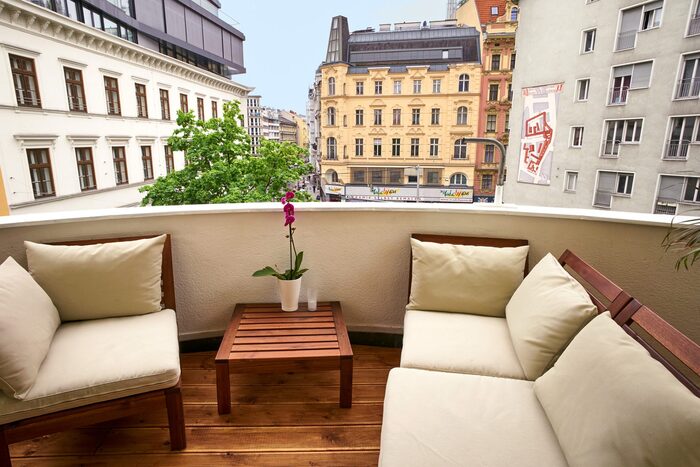 In this regard, it is not surprising that a lot of balcony design ideas suggest installing a wicker egg chair hanging from a steel chain. Not only do swinging seating options save space, but they are also charming and stylish. If you like reading outside, you may consider hanging a hammock, as well.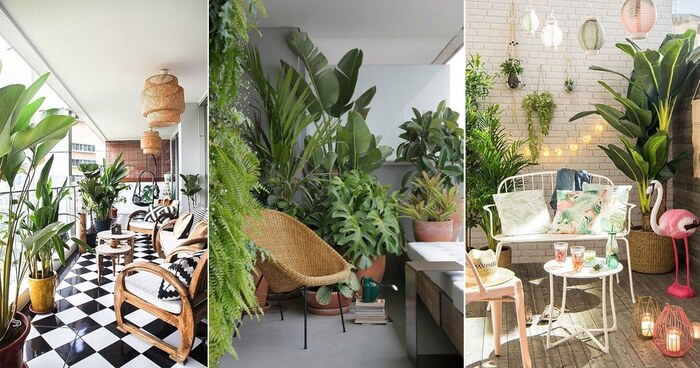 #3. Add Plants
If you want to turn your balcony into a summer oasis, you will definitely need to add greenery. Whether you go for succulents or you choose to grow vegetables and herbs, plants will bring a sense of aliveness. To save space, your balcony design outside can include wall planters. They add a layer of privacy, as well as a sense of personality.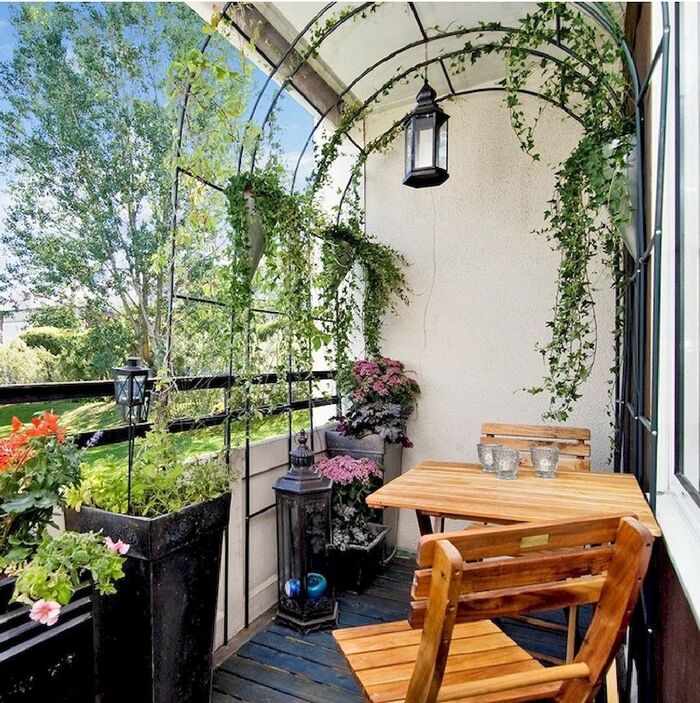 #4. Add Privacy
If you enjoy privacy, then make sure your home balcony design closes off your balcony to onlookers and neighbours. For instance, you can install bamboo panels or outdoor curtains that will make your balcony shady and private.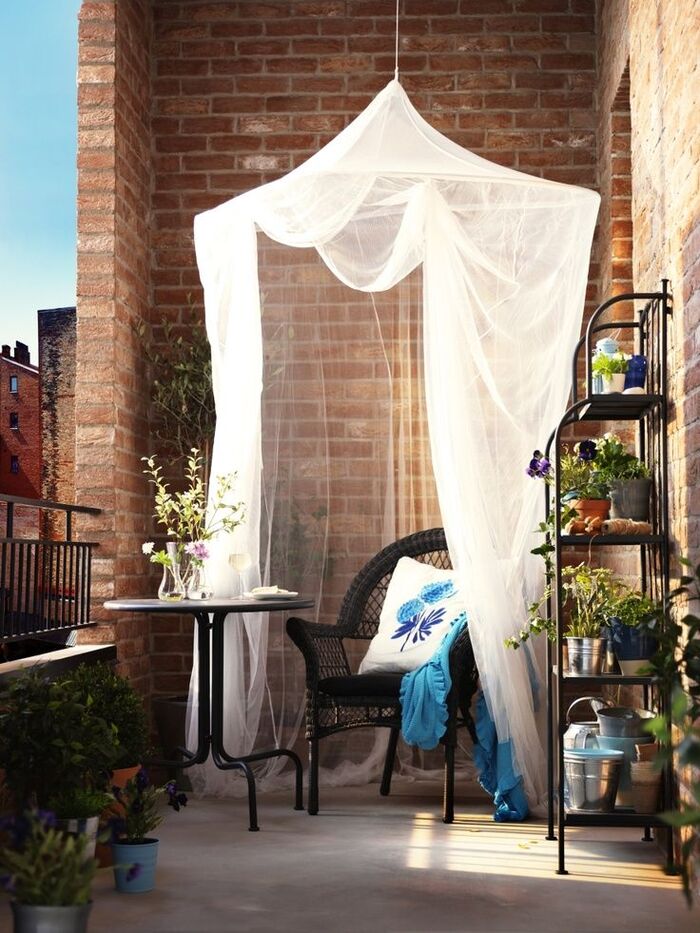 #5. Get Rid of Mosquitoes
Unfortunately, these bloodsuckers can be very pesky and irritating during summertime. Nevertheless, you can still enjoy your balcony summer oasis without having to suffer from mosquitoes. Repellant candles and patio shields are just two of the solutions you can go for.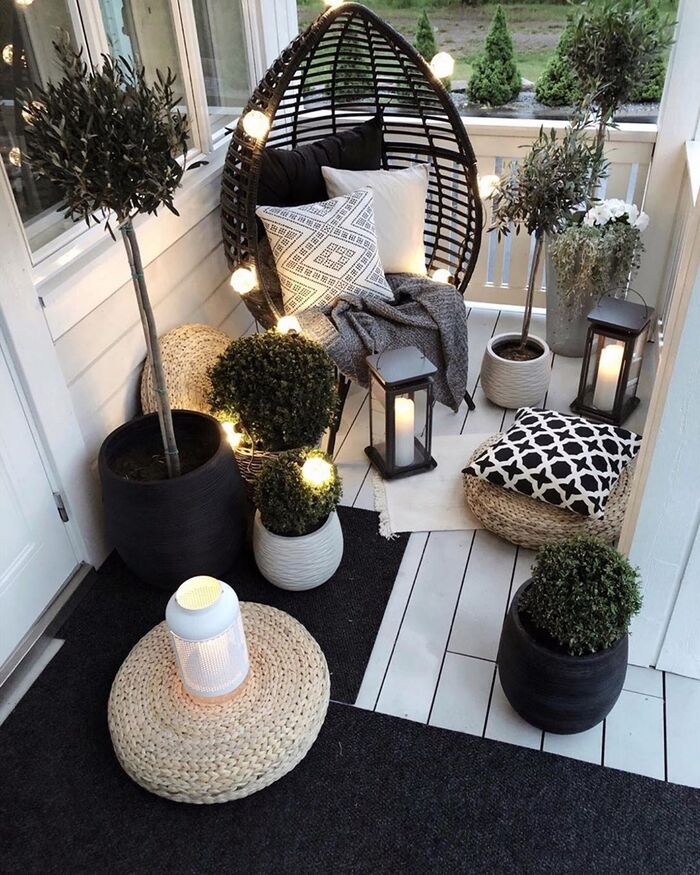 #6. Light Your Balcony Up
Light plays an important role when it comes to creating comfort and coziness. Therefore, we recommend that you carefully choose your lighting choice. A lot of people prefer string lights. However, this is not the only option for your summer oasis. Another alternative is to have a look at globe floor LED lights, bronze reading lamps, etc.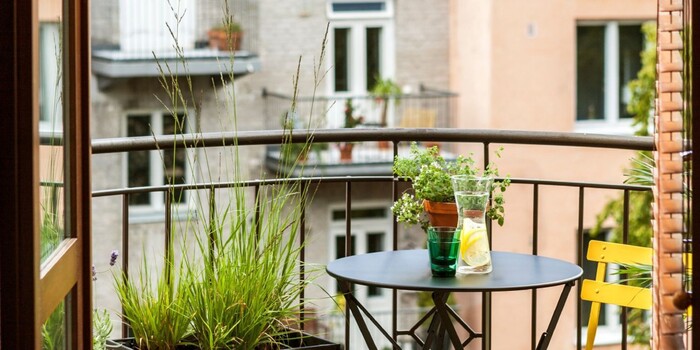 #7. Get Creative
There are simple steps you can take in order to create your summer oasis. In spite of this, it is important to also give yourself space for creativity. In this regard, we encourage you to ask yourself what makes you feel cozy and comfortable. Then, look for easy ways in which you can get as close as possible to your own dream balcony vision.