It is getting more and more popular to use zoning in the interior. In this article, we want to explore the reasons for the emergence of interior zoning and how to implement it.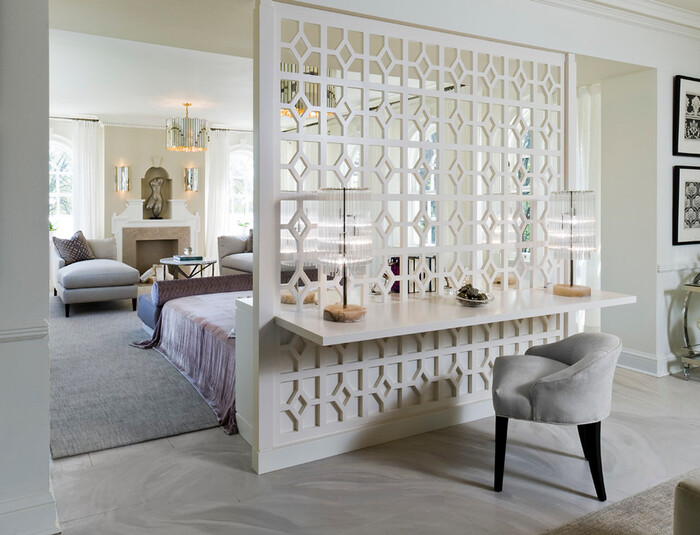 Before the Rise of Interior Zoning
We no longer configure our homes the way we did before. We have gradually moved from having a dining room to primarily using the living room. And later on, the concept of the mega kitchen emerged.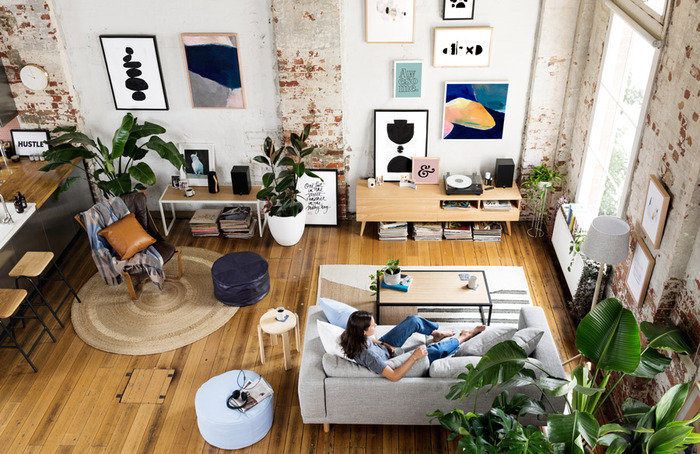 While no one likes crowded and cluttered places, large spaces have their bottlenecks, too. For instance, it is common for people to feel uncomfortable and exposed when they spend time in huge rooms. If you have ever visited an old royal castle, you probably know exactly what we are talking about.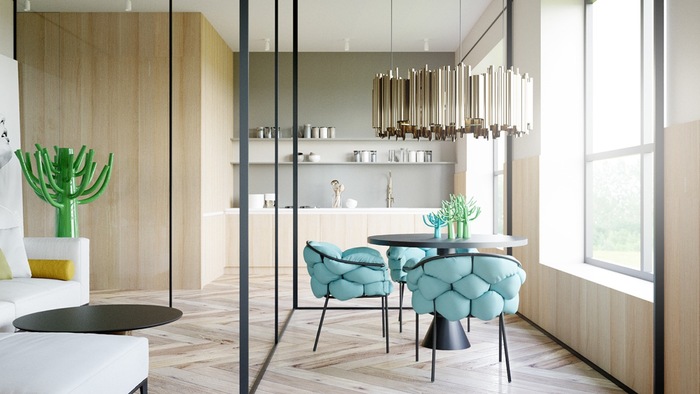 So, while most of us still want to enjoy the benefits of spaciousness, we also want to feel cosy. To do so, we do not necessarily need to rebuild walls. It is more practical to create intimate zones in large spaces.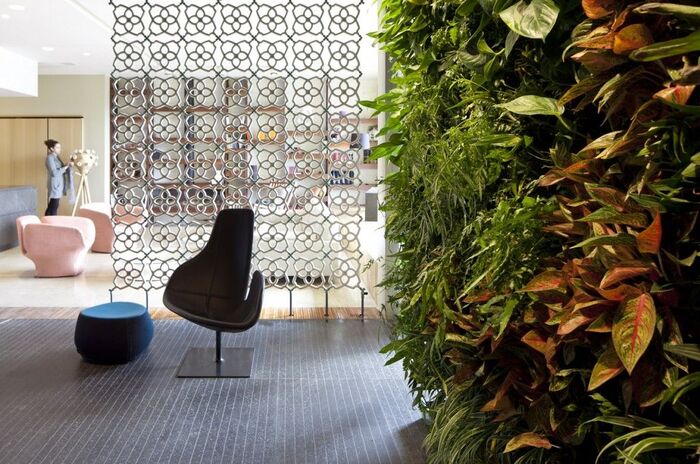 Creative Ideas for Zoning in the Interior
There are numerous ways in which you can split a room. Some of them include using furniture, light, colour, textiles, or podium.
Furniture is probably the most common tool for dividing the space. Therefore, it is part of the art of zoning. To get started, think about unusual places in which you can put your sofa, shelves, bar counters, or cabinets. This will definitely work.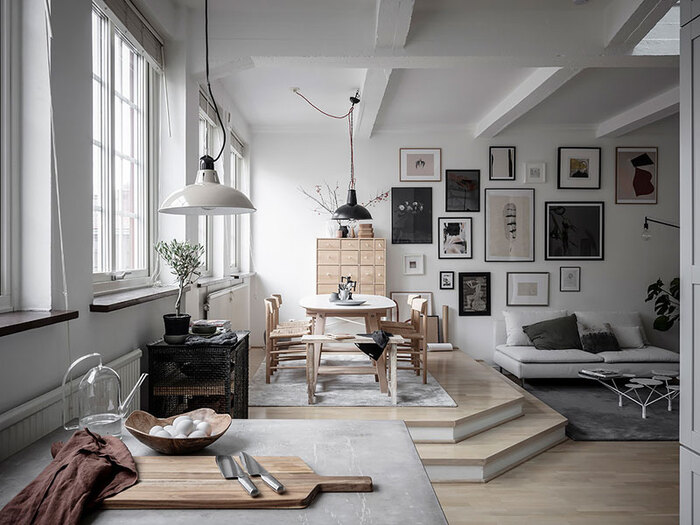 Next, do not underestimate the power of light fixtures, such as LED lighting systems, chandeliers, and spotlights. If you combine a multi-level lighting system with a custom stretch ceiling, you will create a unique interior. Moreover, you will have also created multiple intimate zones within a bigger space.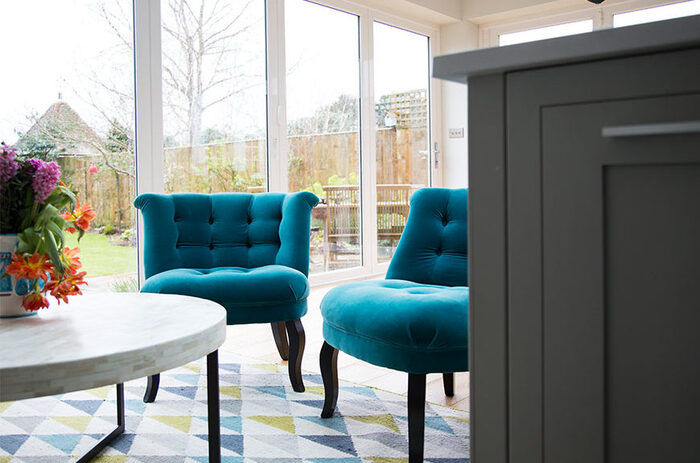 Color is another go-to option when you want to achieve the visual effect of the separation of living space. For example, you can incorporate different finishing materials, such as panels, wallpaper, and decorative plaster in the same room.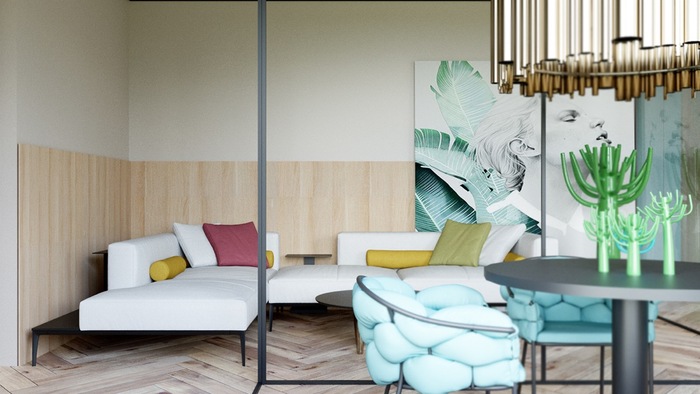 Furthermore, we encourage you to utilize denser and translucent textiles to solve the problem of zoning. Flax suits for the country-style interior. Light organza fits into a romantic and mysterious style. And velvet gives the interior a mood of classic elegance.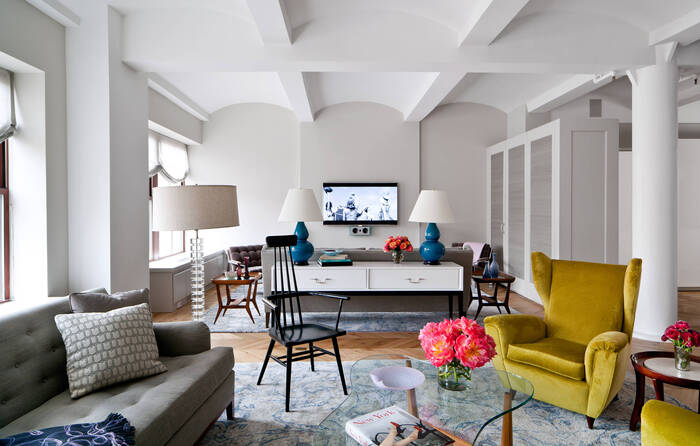 Last, but not least, do not forget that there are more sophisticated approaches to zoning in the interior, too. For example, it might not be easy to create a podium, but it can give a room an unusual and modern look. On top of that, you can store various items under the podium. And let's be honest, we all can benefit from additional storage space, right?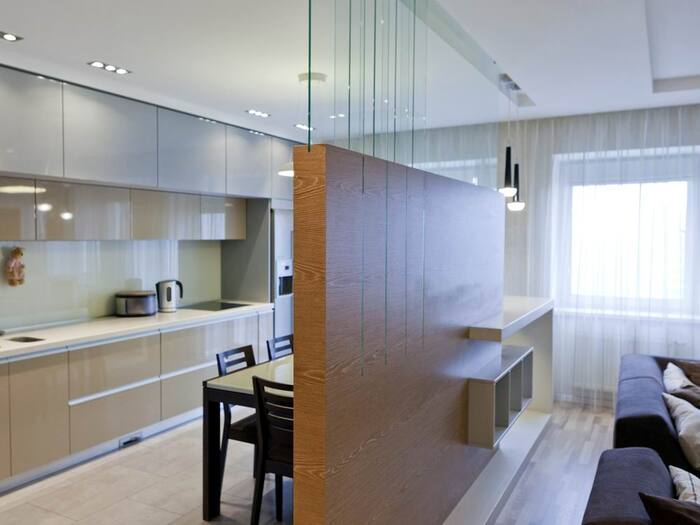 To sum up, the art of zoning is something we can all make use of to create an intimate atmosphere within a large space. So, we no longer have to choose between spaciousness and comfort. We hope that the creative ideas listed above will help you make your home cosier and more functional.