We all know that theme parks are not made just for kids. Modern amusement parks offer attractions, thrill rides and various experiences to please visitors of all ages. If you love adventure and adrenaline we have something for you. The 5 best amusement parks below offer some of the most thrilling attractions and rides in the world. From towering roller coasters to soaking-wet rides and plunging drop towers, these 5 parks will surely please the thrill seekers in every age group.
Cedar Point, United States

Cedar Point in Ohio is frequently named the roller coaster capital of the world. It offers 17 amazing coasters . The star among them is undoubtedly the Millennium Force. It was completed in 2000 and presides over the whole park making amazing use of the landscape. Clipping along the twisted labyrinth track of the Millennium Force at 93 miles per hour is an unforgettable experience. Check the website of the adventure park regularly for discount theme park tickets.
Six Flags Magic Mountain, United States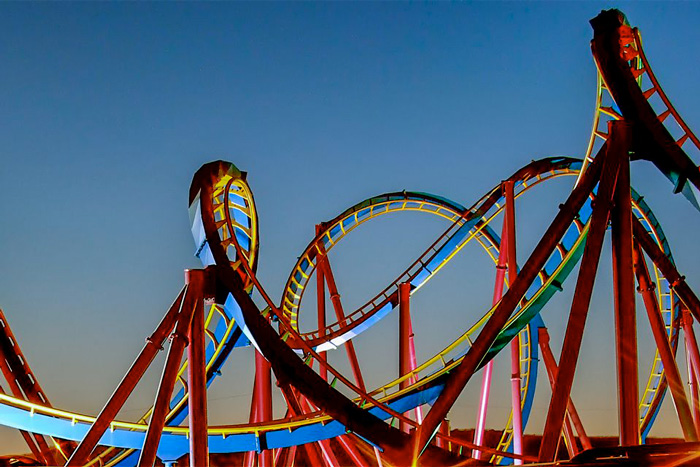 The list of the best amusement parks would not be complete without the Six Flags Magic Mountain Park in Los Angeles, California. It features the world's first four-dimensional ride with exciting 360-degree rotating seats and facedown drops – the X2.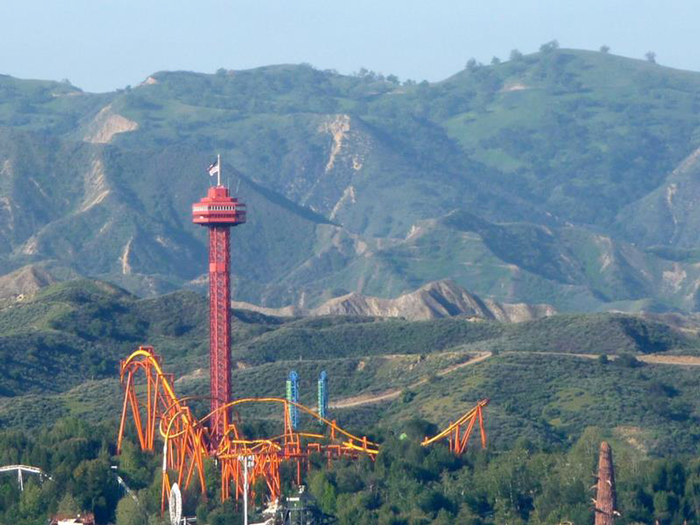 The ride has amazing immersive tunnels, audio and video enhancements and more. It is called a 4D ride, because the seats extend to the side rotating independently which creates the dimensional effect. If you prefer something more traditional take a ride on the classic roller coaster Revolution, which is truly revolutionary with its modern vertical looping and tubular steel track.
Fuji-Q Highland, Japan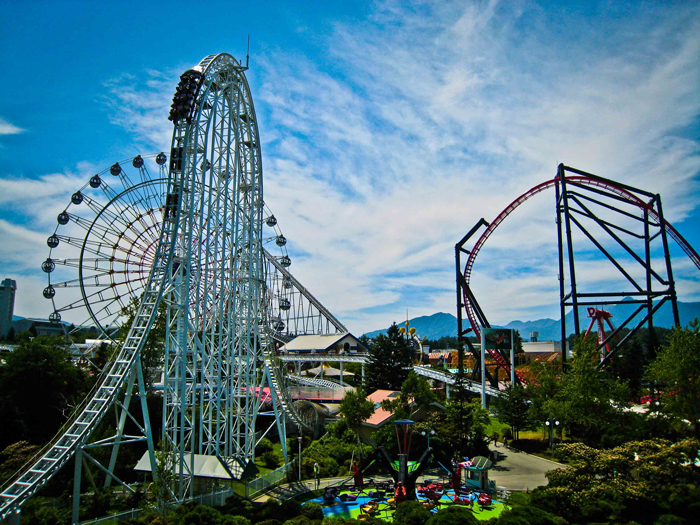 The second 4D roller coaster in the world after the X2 is the Eejanaika in Japan. It is similar to the X2 with its 360-degree turns and crazy style spins and turns, but it is also very different.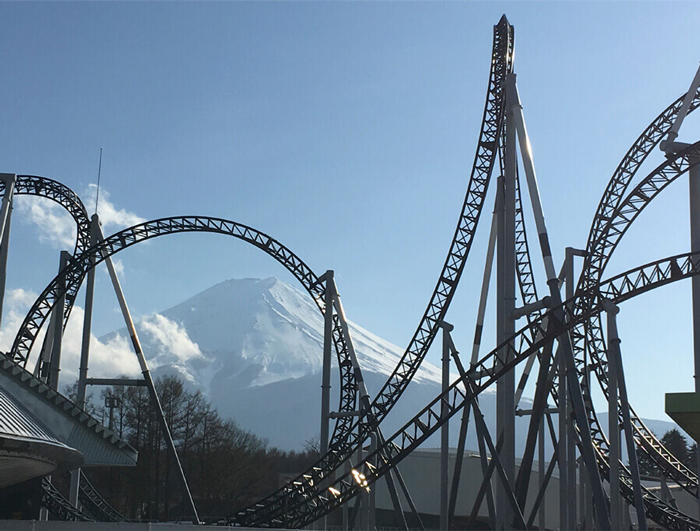 The Eejanaika is longer and far taller than the X2. In fact it is the 7th highest roller coaster in the world. Plus, it offers spectacular views of Mount Fuji.
Dreamworld Gold Coast, Australia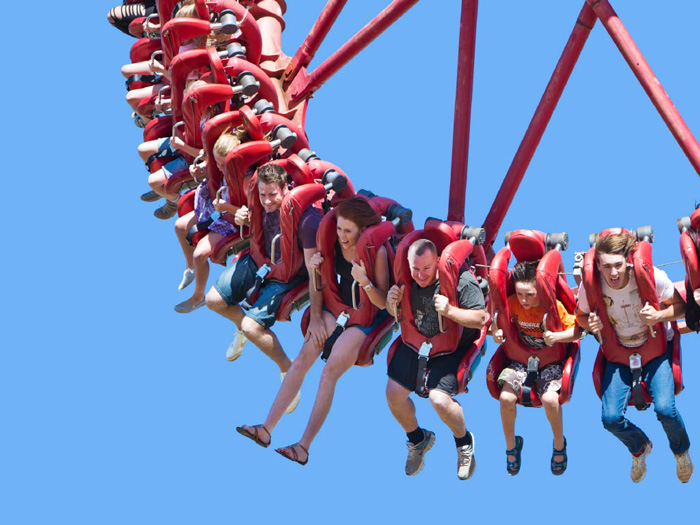 This adventure park features the tallest and fastest thrill ride in the South part of the globe and fourth fastest in the world.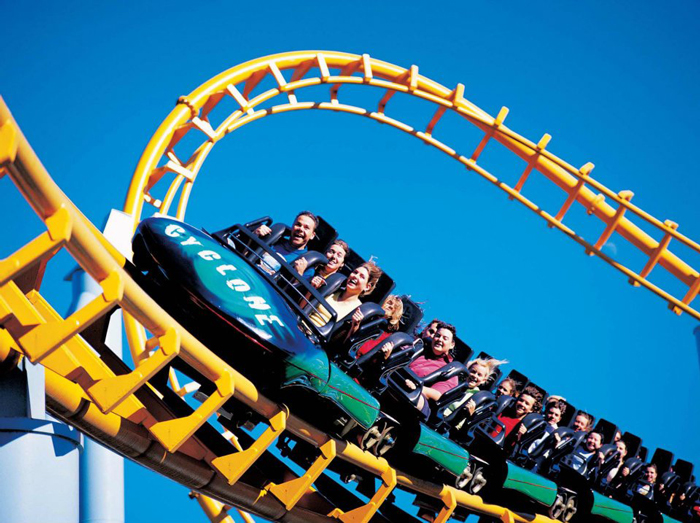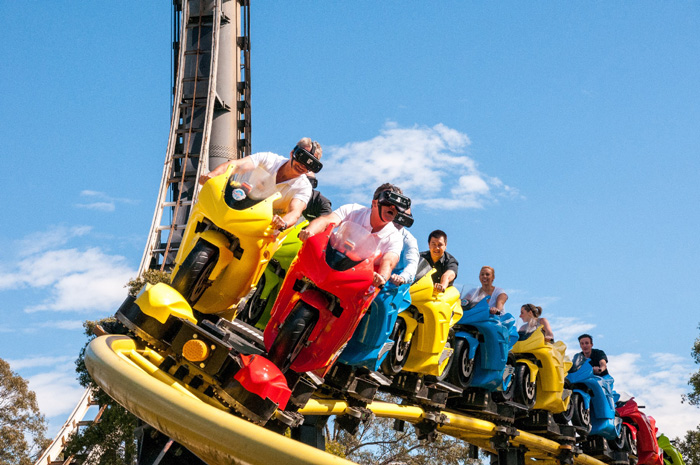 The best about is that it has a 6.5 second zero-gravity drop. If you are a fan of thrill rides, this one is definitely worth visiting.
Stratosphere Hotel and Casino, United States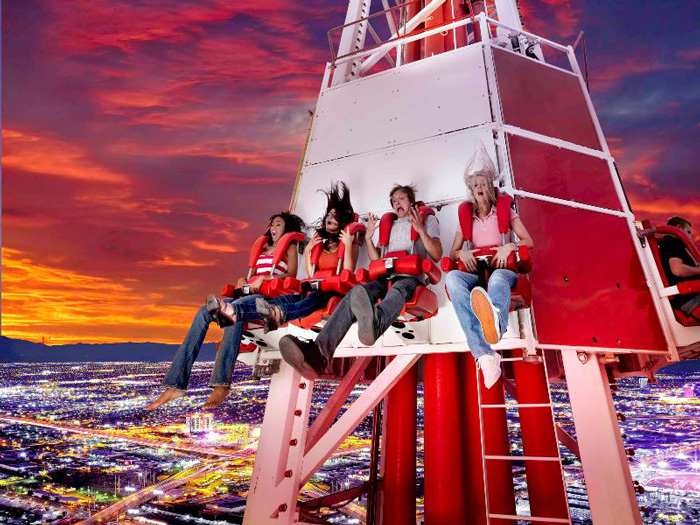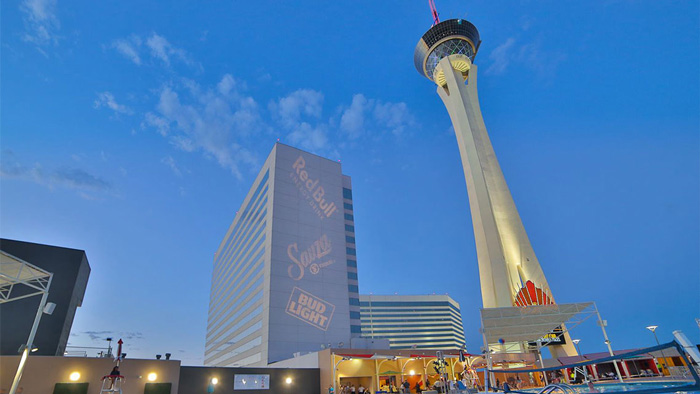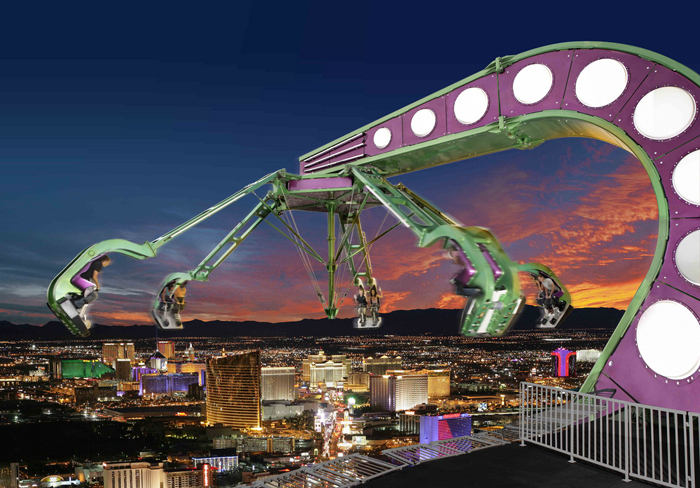 Another one of the best amusement parks in the world is the Stratosphere Hotel and Casino in Las Vegas. Anyone who has visited the Strip has probably seen the green claws of the most frightening of Stratosphere's rides – the Insanity. With its height, speed and angle, this ride is one of the world's most harrowing ones.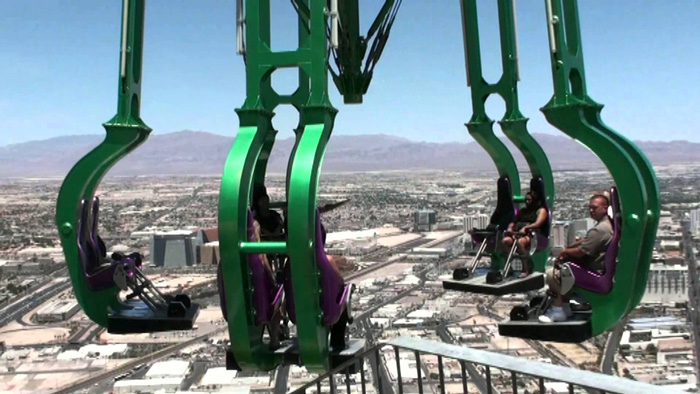 Each of these 5 best amusement parks takes thrill-seeking to a whole new level, so if you are looking for an extreme and unforgettable experience, do give these theme parks a visit.
by Betty Stefanova