Cleaning and disinfection are hot topics in times of pandemic. So, let us explore the benefits of toxic-free house cleaning and how to make your own natural cleaner in the comfort of your home.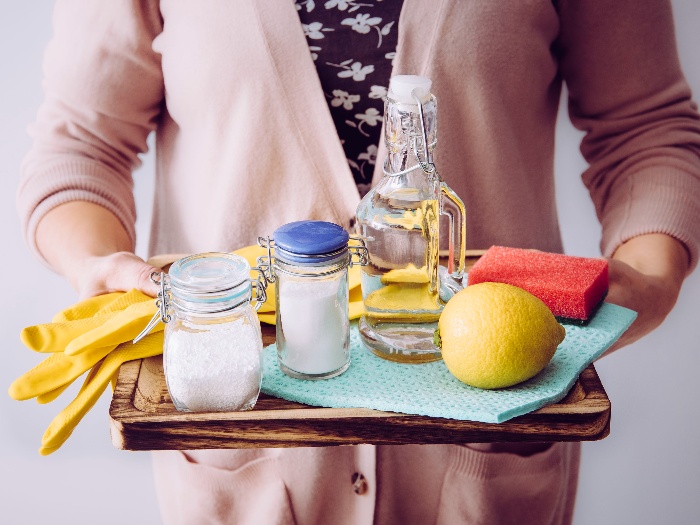 Benefits Of Using DIY Natural Cleaners
Do you know what it feels like to be unable to choose a product because there are too many options? It is very easy to end up in such a situation when it comes to buying household cleaning items. After all, how can you know the difference between the different brands if you are not an expert?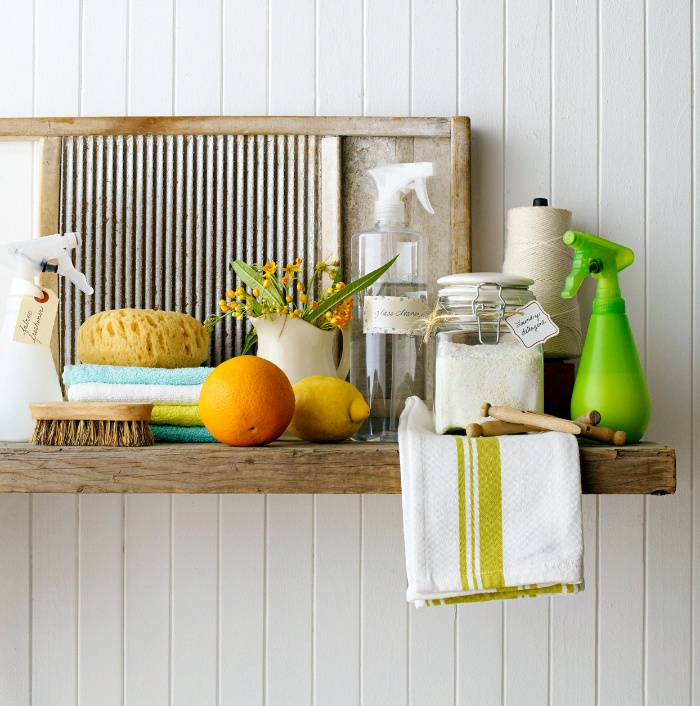 On the other hand, when you go for natural super clean products, brands do not play any role. You simply choose what to put inside, so you can control the ingredients. Not only is this a healthier option, but it is also often much cheaper than buying house cleaning products. So, why not create your own good clean naturally solutions with products you already have around your house?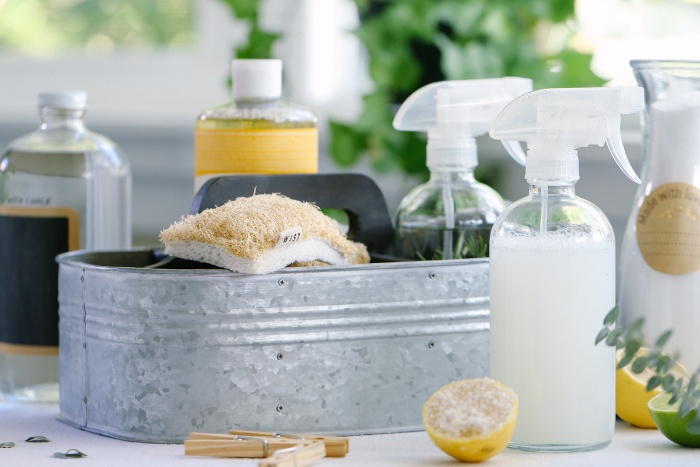 Household Ingredients For Toxic-Free House Cleaning
Baking soda, sea salt and distilled white vinegar are great allies when it comes to toxic-free house cleaning. Not only is baking soda cheap, but it is also versatile. The same applies to vinegar. It makes a great natural cleaner and disinfecting agent you can use on almost any surface except stone floors.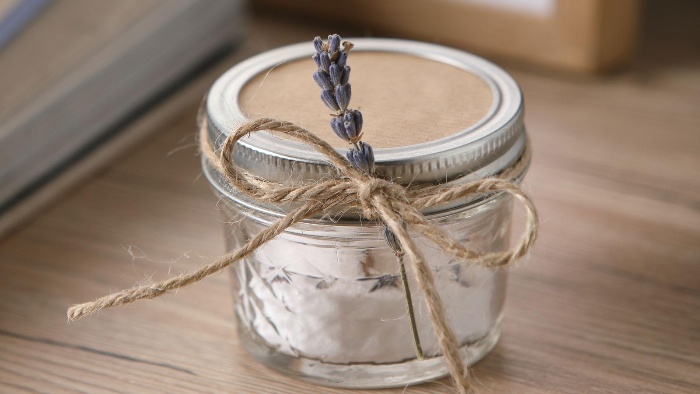 Next, always keep a lemon or two in your fridge. Even if you do not need them for cleaning, you can always use part of them as a garnish in your cocktail.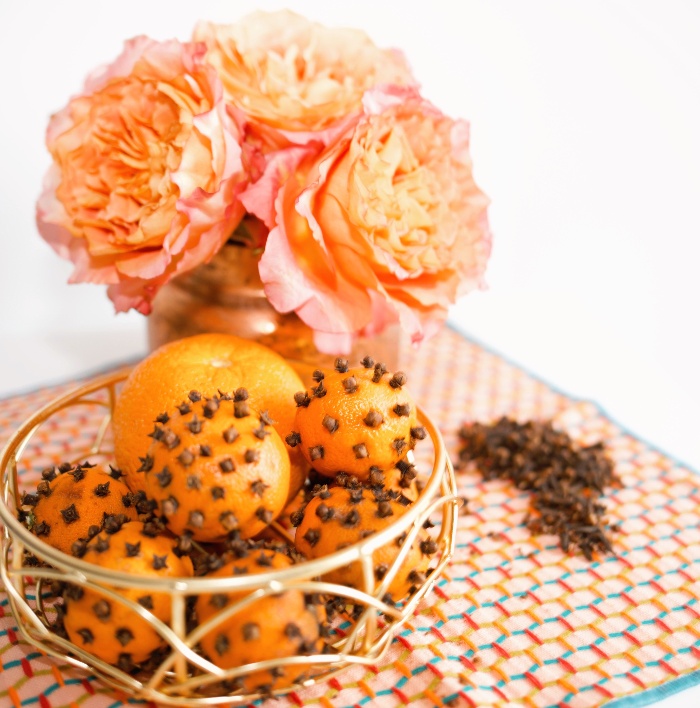 Liquid dish soap, cotton balls, hydrogen peroxide and cheap rubbing alcohol can also come in handy while you prepare for spring cleaning. Also, do not forget to provide yourself with a tablespoon of tea tree oil and corn starch. You can use essential oils for disinfecting surfaces and corn starch in a glass cleaning solution.
Homemade Natural Cleaner Recipes
#1. A Natural Cleaner For Glass
When you want to wash the mirrors and the windows in your home, make the following natural cleaner. Mix 2 cups of water with 1/2 cup white or cider vinegar. Add 1/4 cup rubbing alcohol at 70% concentration, as well as 1 to 2 drops of essential oil for smell. Pour the ingredients into a spray bottle and you are ready to go.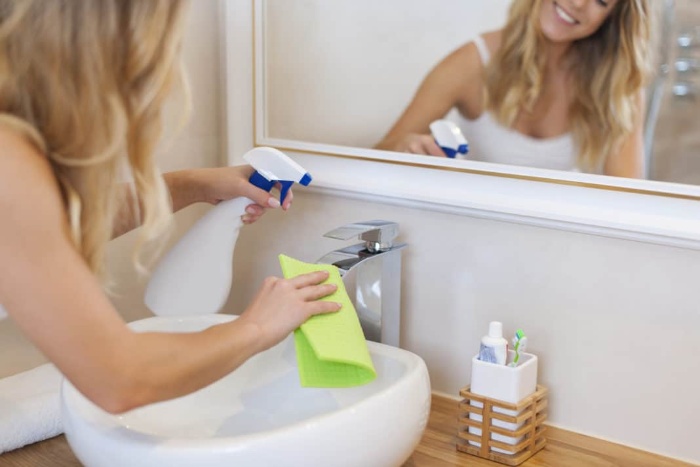 Note: Make sure you avoid washing windows on a hot day because this cleaner will dry too quickly. Also, when you clean mirrors, spray the cleaning solution on a paper towel before you start wiping.
#2. A Natural Cleaner For The Floor
If you have to remove stains from carpets, first cover the entire stain with a coating of baking soda. Then mix white vinegar and water in a bottle of spray and spray the stained area. Wait for 3 hours and scrub. After that let the carpet dry overnight and vacuum.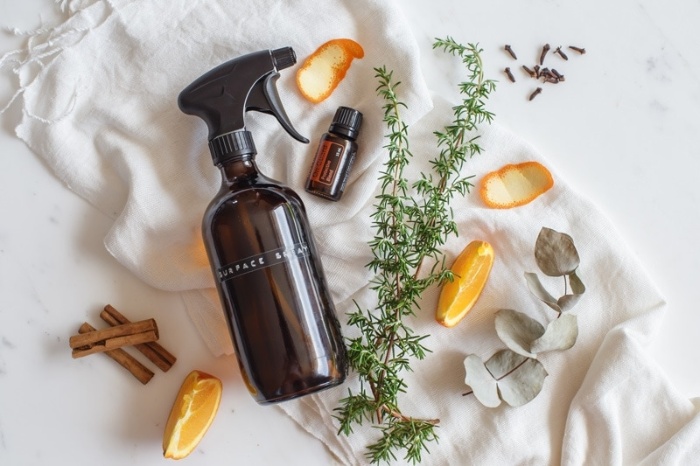 When you want to clean wood or tile floors, you can also use homemade lemon vinegar cleaner. However, avoid homemade floor cleaner with vinegar on stone surfaces such as marble and granite. In those cases, it is better to use mild dish soap.
#3. A Natural Air Freshener
In addition to using essential oils for disinfecting surfaces, they can also help you make your own air freshener. Besides, it is possible to make a scented wood air freshener by shaking the scent and the wood in a jar. While air fresheners are not necessarily natural cleaner solutions, they can still improve your mood.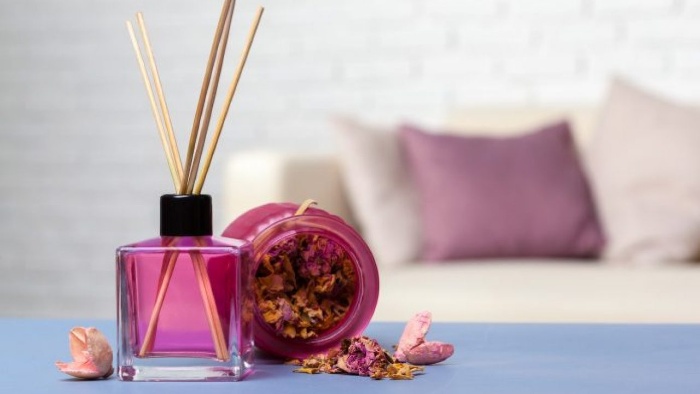 If you want to enjoy a toxic-free Spring cleaning make your own natural cleaning products at home. They are easy to make and cost must less than chemical products, plus they will leave your home sparkling clean.