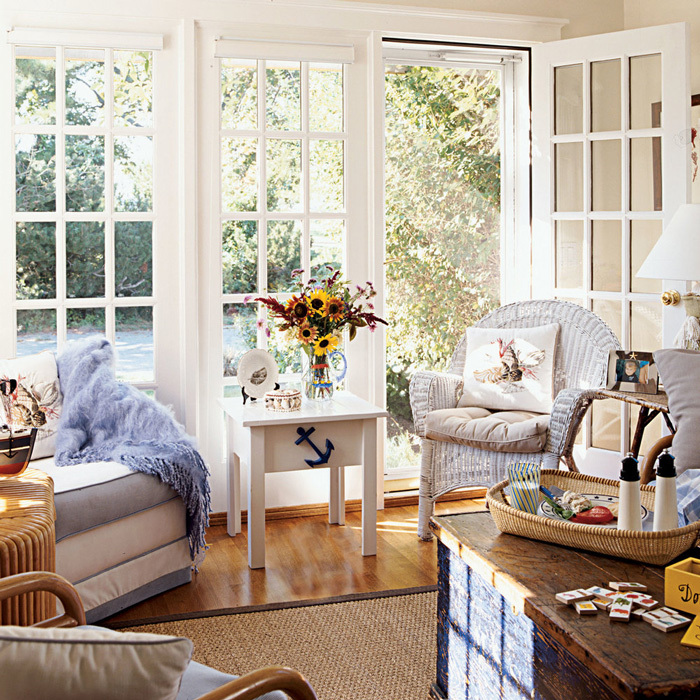 The cottage style undoubtedly makes a home feel cozy and welcoming, but does it fit with the modern interiors and busy lifestyle of people in the big cities?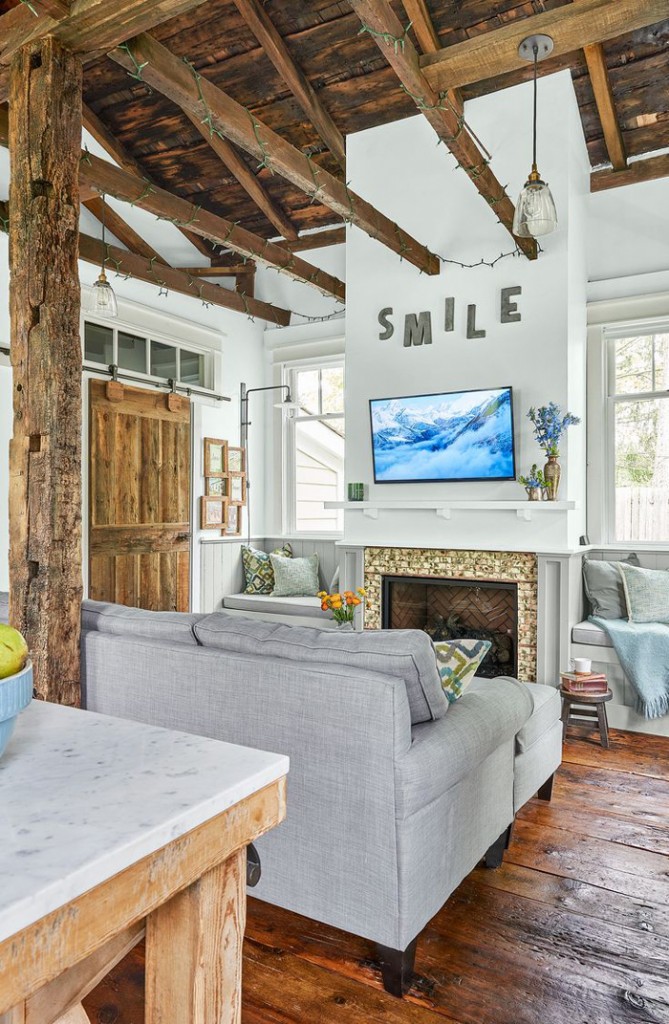 Cottage-style interiors have a happy informality which is very charming and a nostalgic feel coming from the vintage details and finishes. The rooms are intimate and airy at the same time with many comfortable nooks, alcoves and open storage spaces.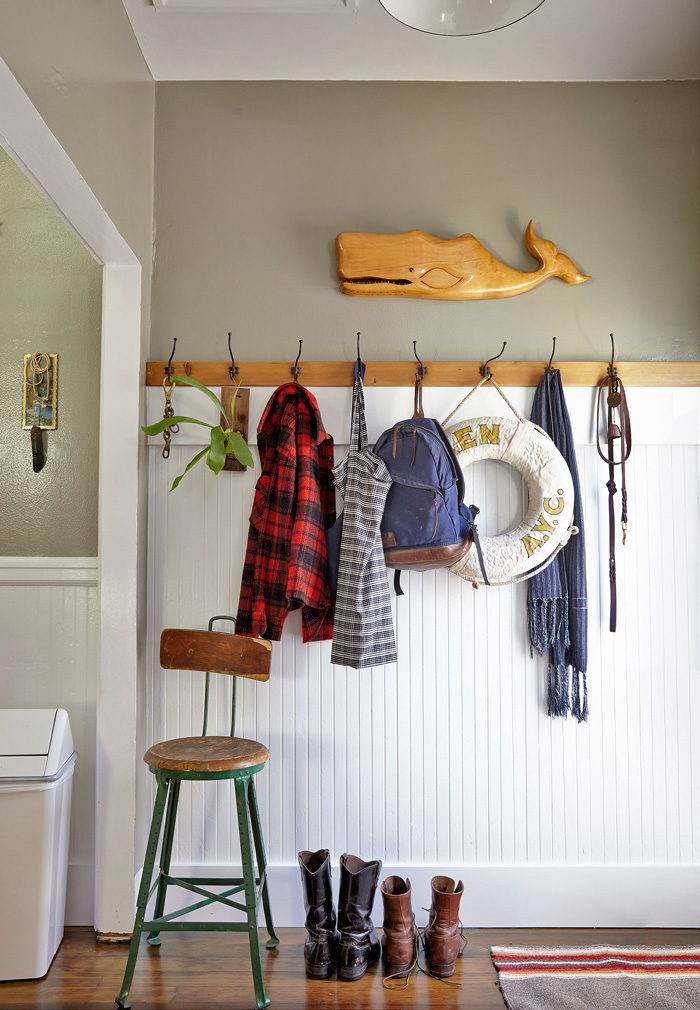 The modern cottage interior incorporates the clean look of contemporary interior design in combination with thecoziness, inviting and carefree look. Below we will highlight some key features you can borrow from the cottage décor to give your own home an easygoing and cozy feel.
Warm Details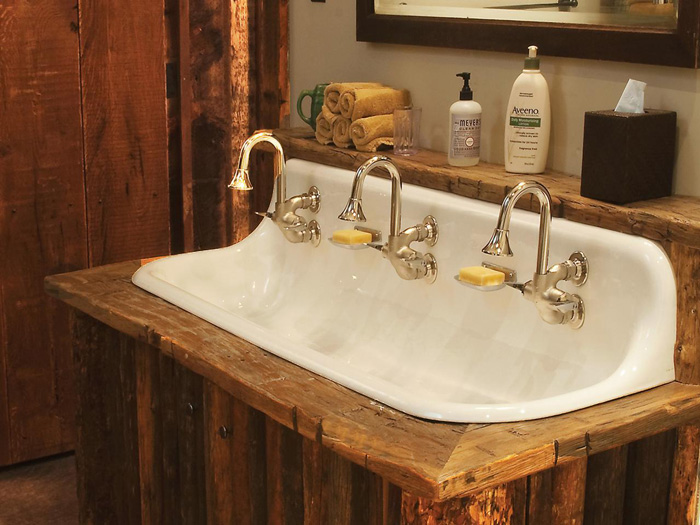 If you want to have cottage style décor in your home you have to pay attention to the details. Vintage style faucets, iron sinks, painted open shelves with wood brackets; all these give a space a casual charm.
Go Vintage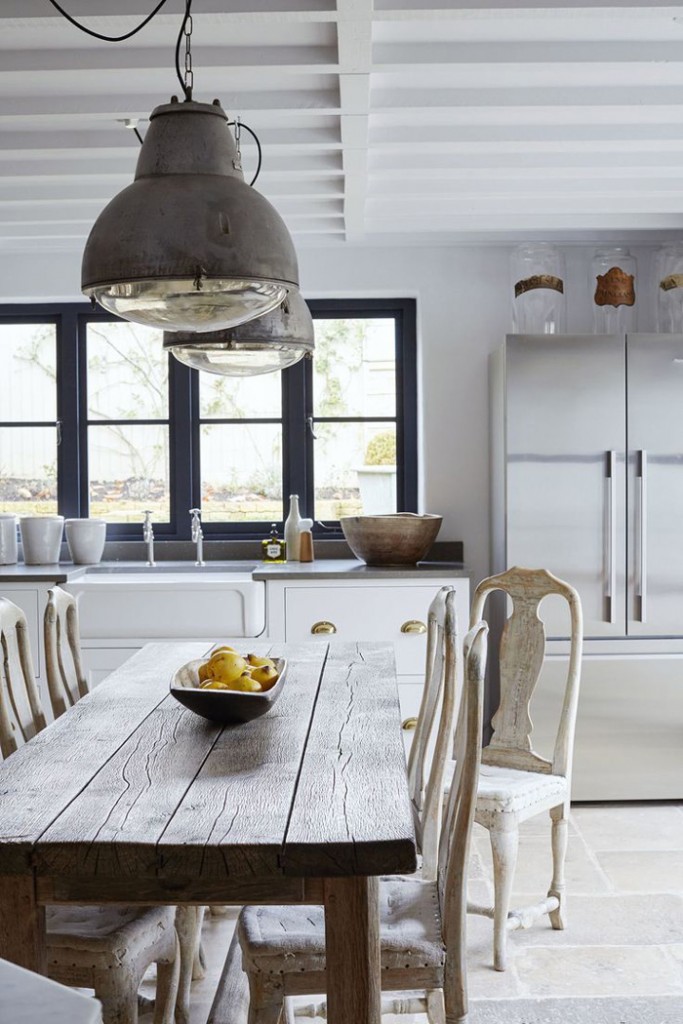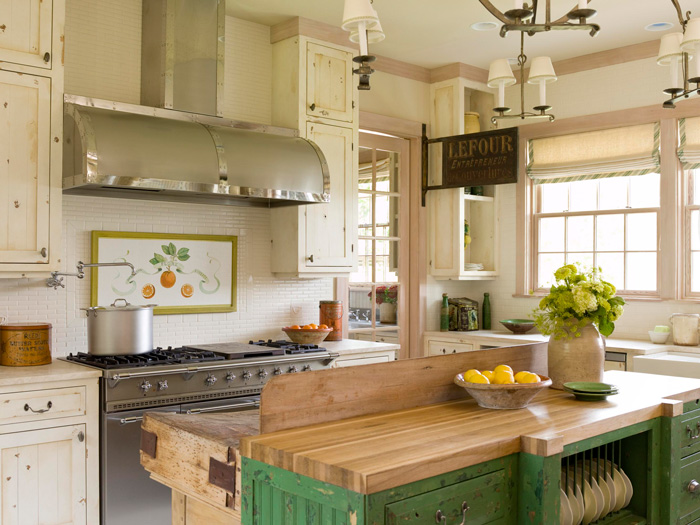 Add a personal touch and sense of history into your home with well-crafted woodwork, fittings, hardware and fixtures. These will give period-look to your living spaces and make them much more inviting and cozy.
Open Shelves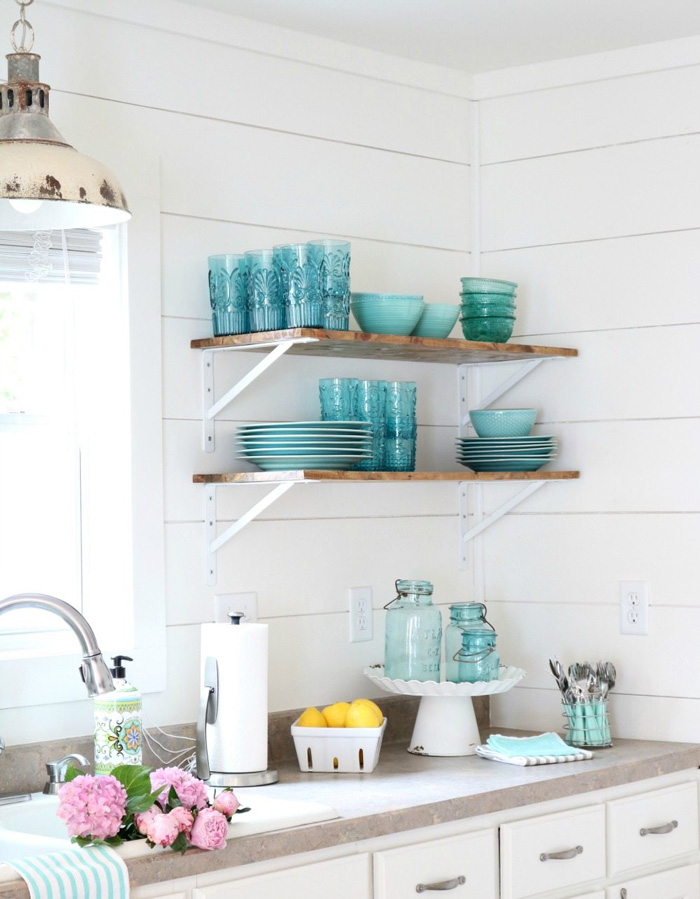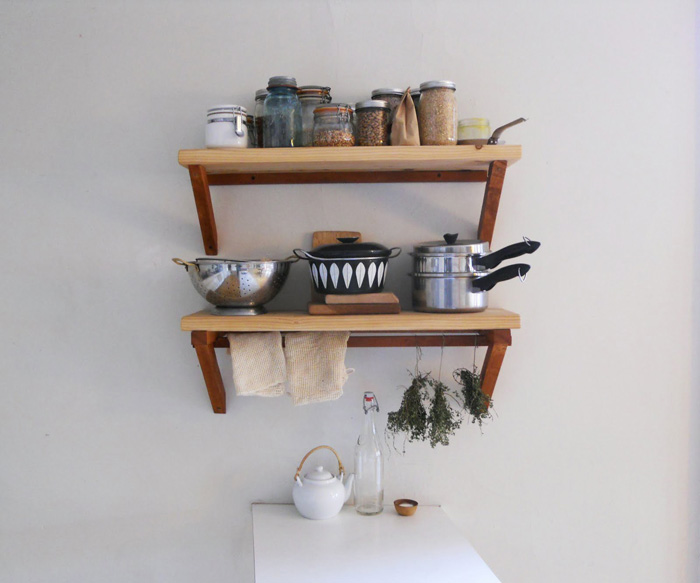 Open shelves give you the opportunity to keep your everyday dishes at hand. Add oversize brackets to give the shelves a handcrafted feel. Put all your favorite, colorful cups on display and enjoy the cottage style look.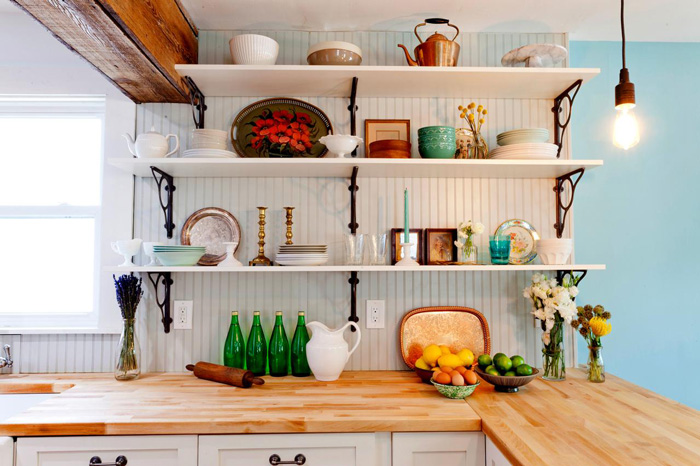 Other handy built-ins that add a lot of charm to the interior are wine racks or storage cabinets tucked under the floor or in the kitchen walls. Wood shelves combine very well with modern stainless-steel appliances.
Painted floors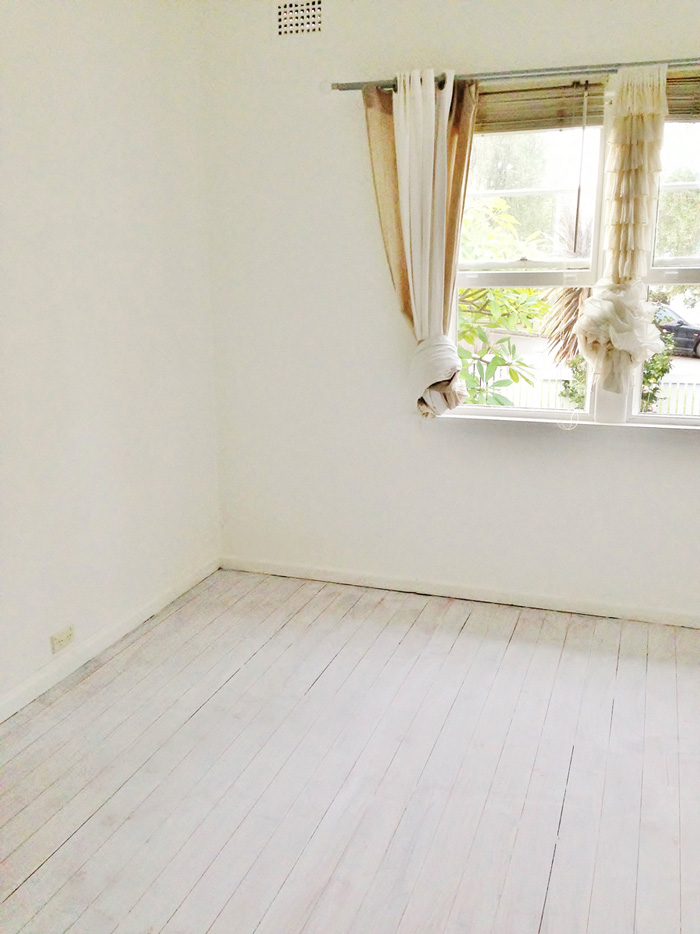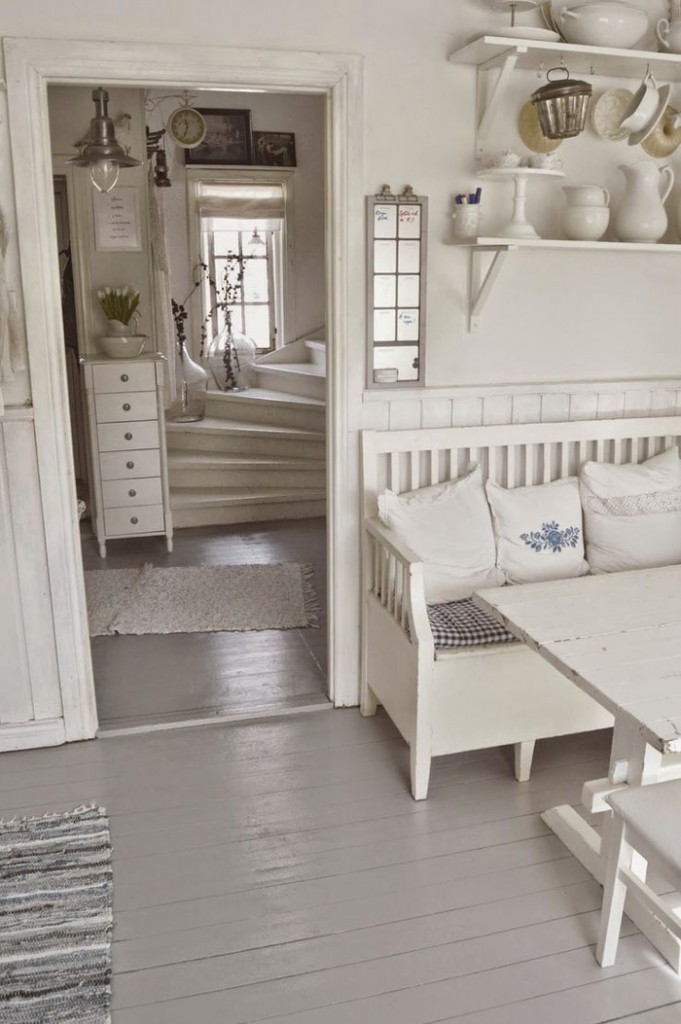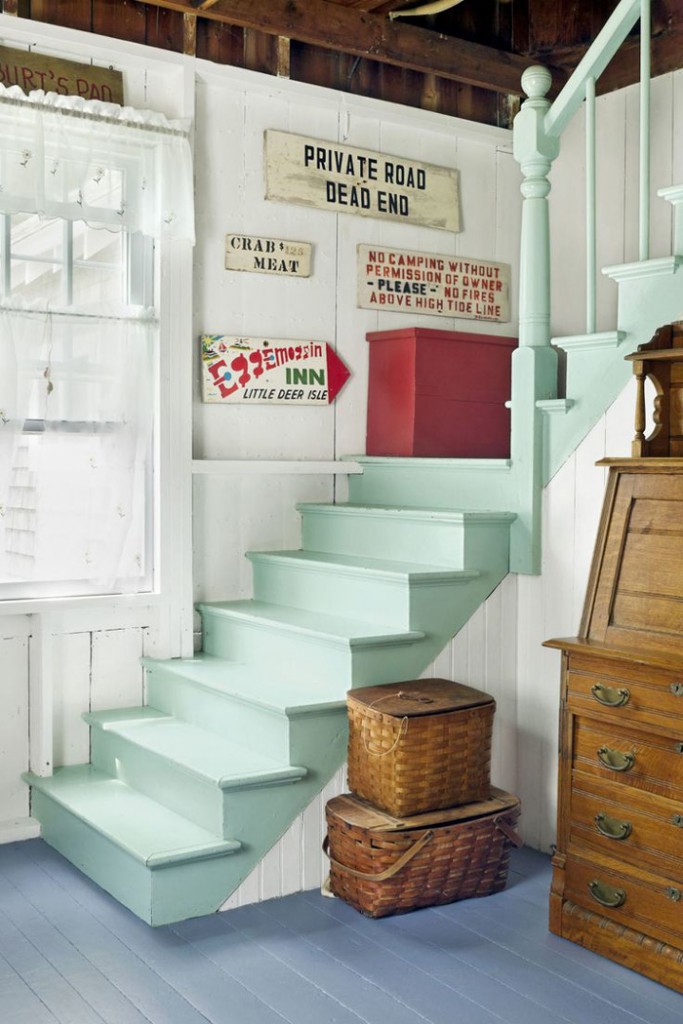 A playful color and pattern on the floor will add a lighthearted touch to any space. The painted, wooden floors are very typical for the cottage style, but also look well in modern homes. Whether painted or stained, the wooden floors stand for warmth and texture.
Textured walls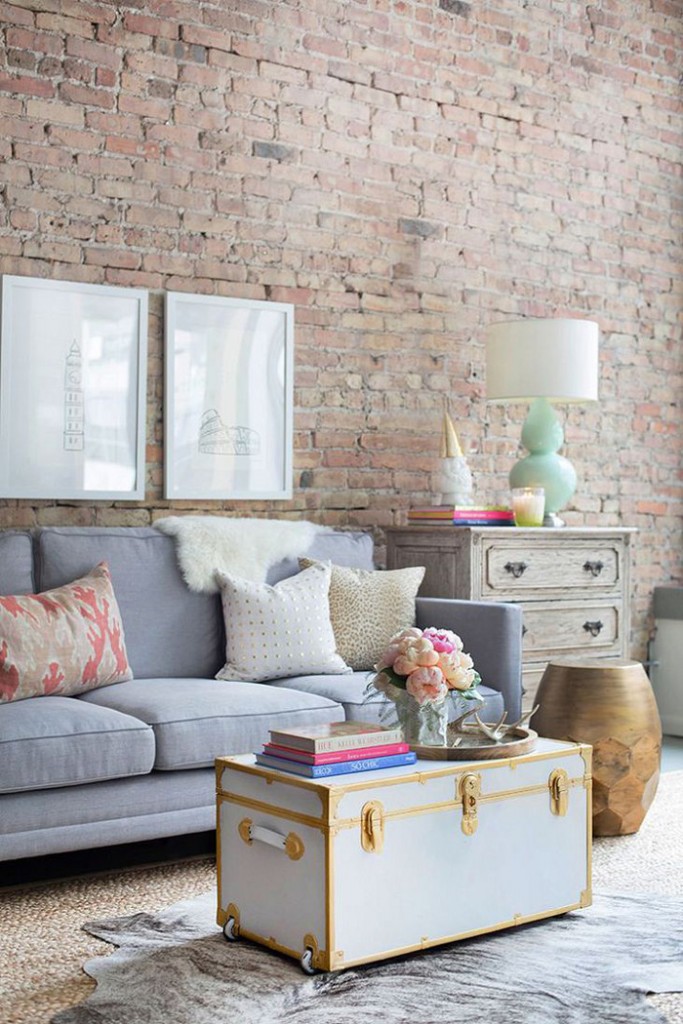 Exposed bricks or wood planks, both are great idea if you want to add some texture to the walls. These help you add a great focal point into any room, which also gives the space a sense of traditional cottage style.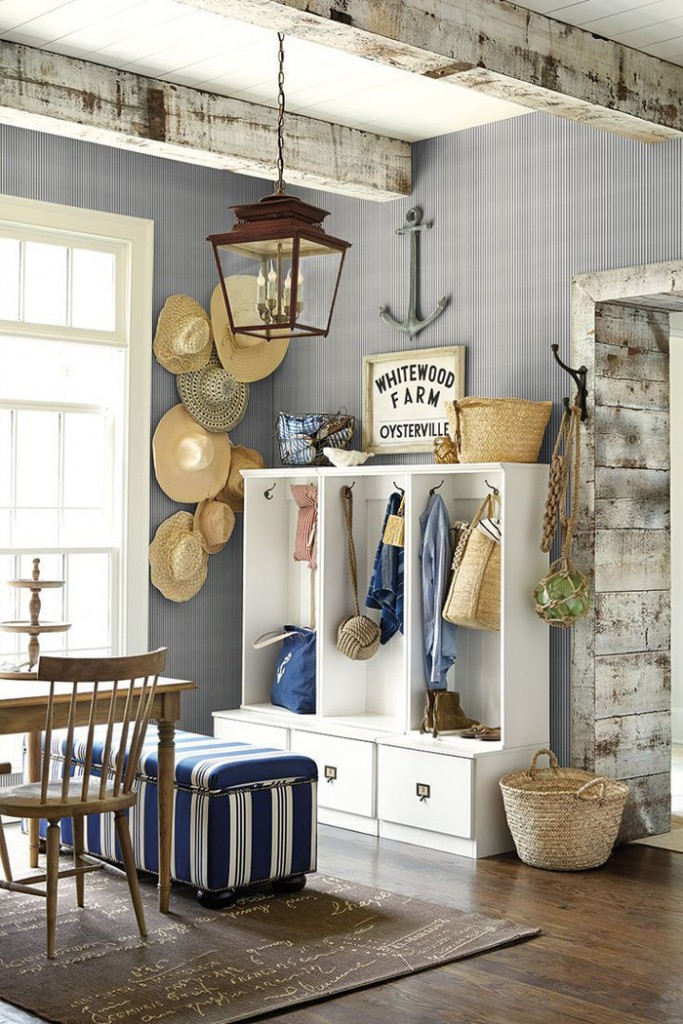 We hope you enjoyed our cottage decorating ideas. They will help you add the cozy warmth and charm of a super modern city home.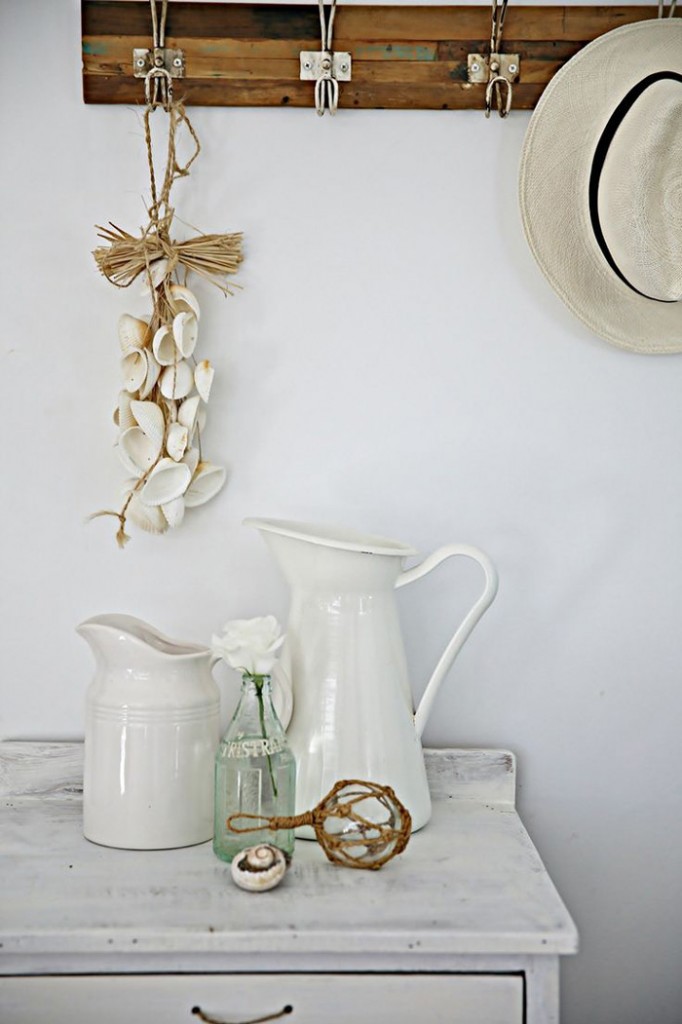 Turn the clock back and escape the high-tech, high-stress lifestyle with a sense of cottage style informality and charm in your interior.
by Betty Stefanova