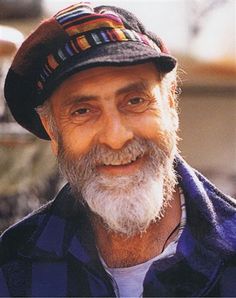 Friedensreich Hundertwasser the Different Odd
Infamous, eccentric, unique are just some of the definitions of the style of the original author. Friedensreich Hundertwasser's life is like a surreal film that intertwines changes of birth name (his real name is Frederic Stovaser). Location from Austria, Italy and in France, Morocco, Tunisia, Gibraltar, all the way to New Zealand creating a new philosophy in architecture, fanatical environmental protection. To complete his portrait we can mention oddities such as the fact that his pet was snail. Hundertwasser hasn't ironed his clothes, loved to wear two different socks, and sometimes appeared naked before audience. Along with all his bizarres, Hundertwasser is also a huge humanist who worked all his life on the idea of ​​harmony between man and the environment.
Hundertwasser House is owned by the City of Vienna. And was built between 1983 and 1985 without no preliminary plans and drawings by architects Professor Joseph Craven and Peter Pelikan. The total area is 3556 square meters. There are 50 individual suites with a living area of ​​36 to 150 m2, 5 shops, medical center and 37 garages. The House has 19 terraces with a total area of ​​1,000 square meters, conservatory located on 90 squares and two playgrounds. The asymmetrical shapes on the facade, ceramic tiles and textured walls are an essential element of decoration. The floors are impractical, wavy and covered with colored pebbles. According to Hundertwasser planned architecture can not be considered art, perfection lies in spirals and curved lines. His trademark is undulating floors and buildings that he has made are without preliminary sketches and plans. As an outspoken opponent of the straight line he discovers that it is "devoid of divinity".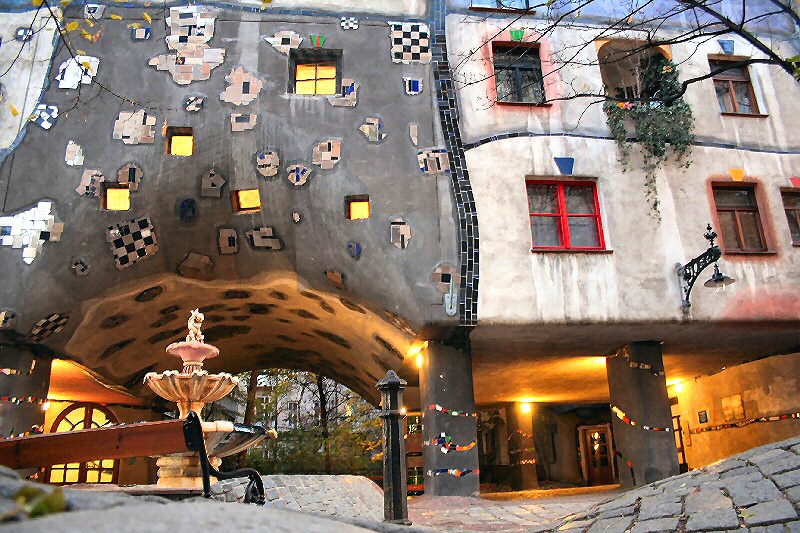 "What a man needs to be happy – steps forward and steps back. One continuous movement. My art is so different because it's vegetation, "explains his work eccentric artist.
Fresh green vegetation is all around the Hundertwasser House – roof is covered with 900 tons of soil and grass, and large branches of trees are growing wildly inside the rooms. There are also no two identical building windows.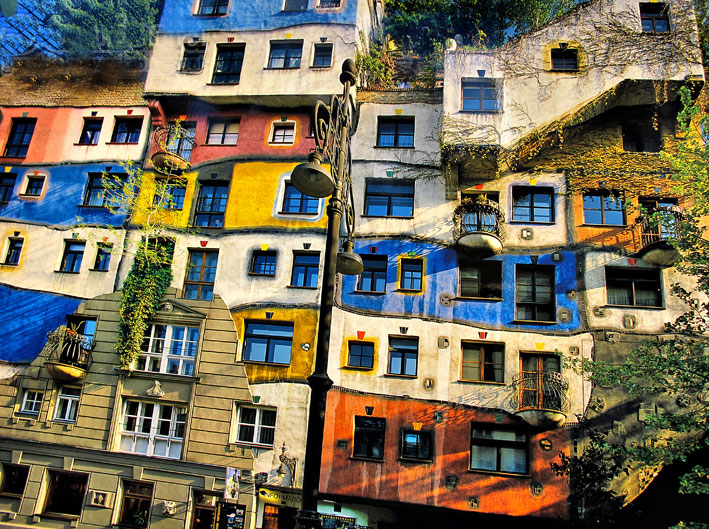 "Most people say that houses consist of walls. I argue that. The most important are windows just because they give the face of the building, "said promoter of the curve. He adds: "Even if you live under foreign roof, you must leave traces of your individuality. Such as – painted windows, passersby to be remotely aware that this building has personality."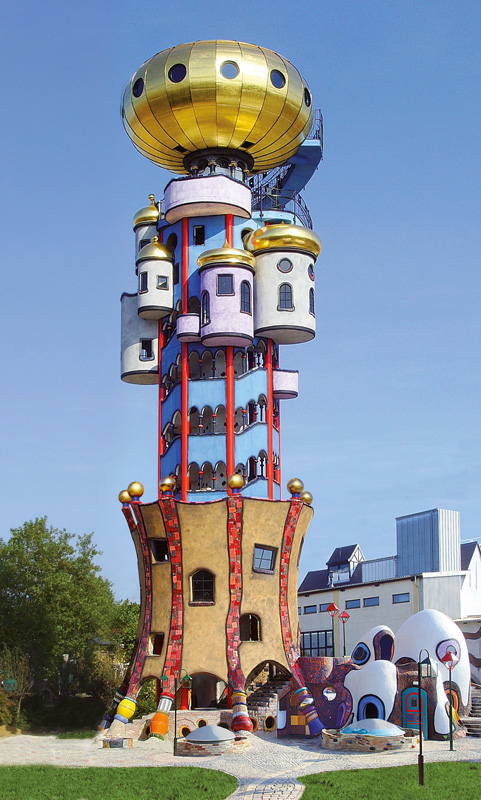 Hundertwasser did not actually receive any money for the design of the building. Saying that it was sufficient to prevent the growth of ugly things in this place. And despite the controversial attitude of Viennese, it became one of the most visited tourist sites of the Austrian capital.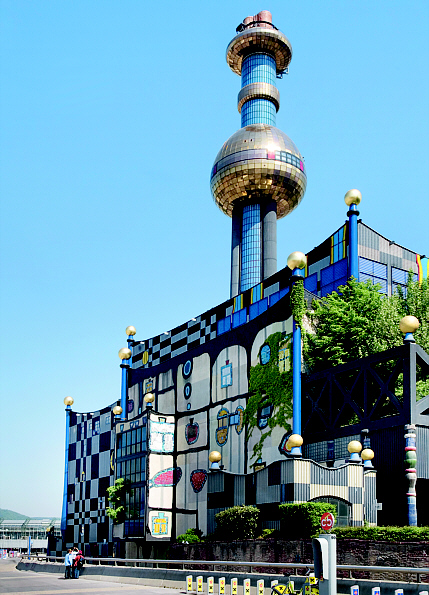 Of particular note is another place in Vienna by Hundertwasser – factory for processing garbage "Spittelau". It is in one of the central districts, "Halzen primer."  The walls are bright and vivid colors and 126m high chimney is also full of pictures of Hundertwasser.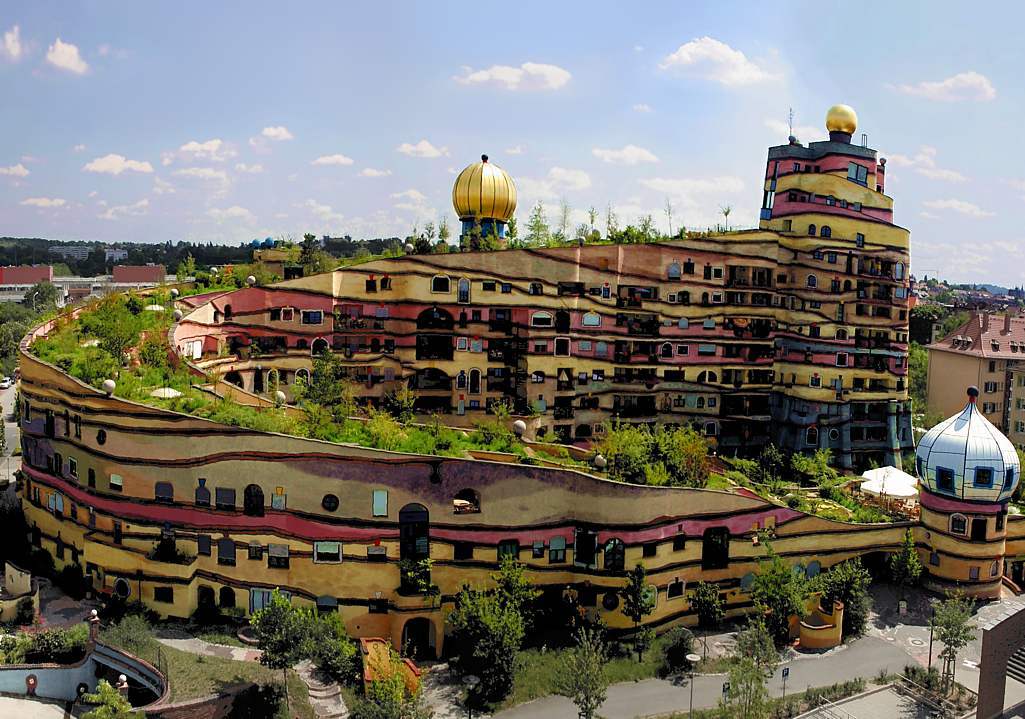 He has build many such buildings and projects for villas, schools and public buildings. Many eccentric artist has built in the Netherlands, Germany, Italy, New Zealand. His big project in the village Blumau is a symbol of harmony between man and nature. There, even the roofs have grass. Environmentalist artist suggests that his muse is the nature and would appreciate if you call him "a magician of vegetation."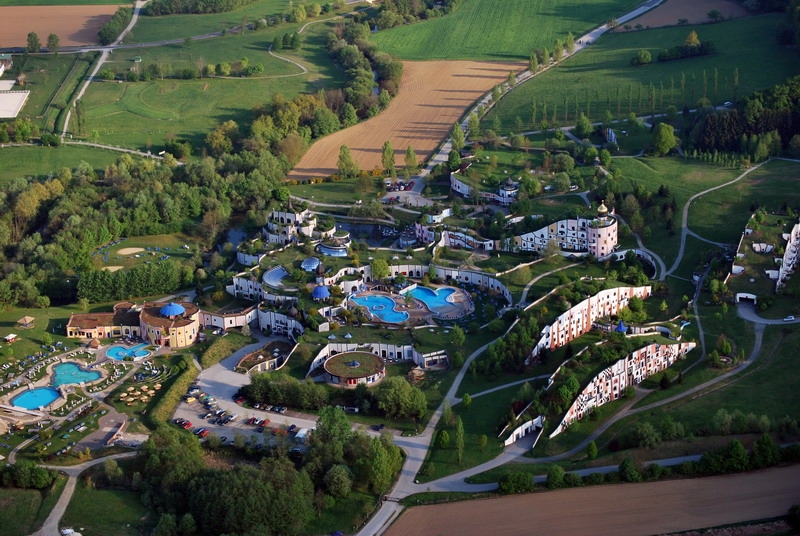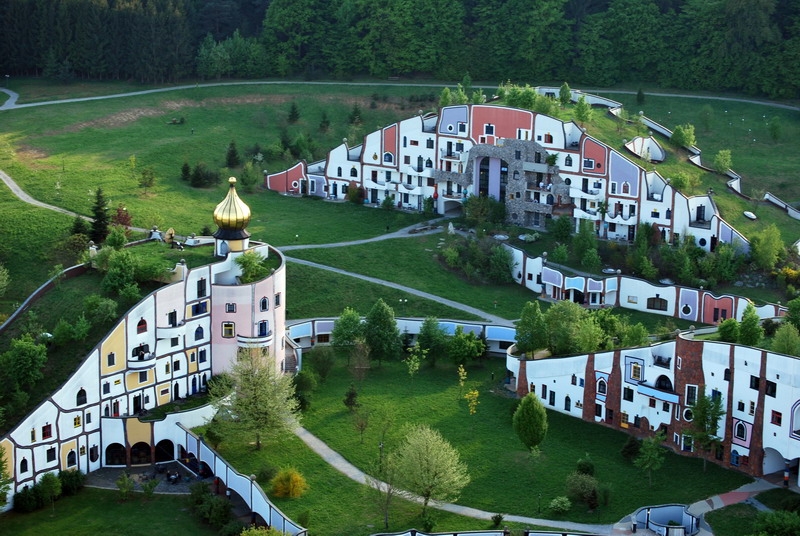 Hundertwasser has not only been brilliant and innovative in his building architecture but he managed to "blend" it with drawing. He imports parts of his architecture and ideas for Green World in his art and paintings.
They are full of different, bright and warm colors which bring light into any premise.