The more dynamic our lifestyle becomes, the more we need to re-connect to nature in order to recharge ourselves. This has inevitably impacted interior design trends, too. So, it is not surprising that green walls interior design has increased in popularity. Let us take a closer look at this trend and how you can incorporate it into your home.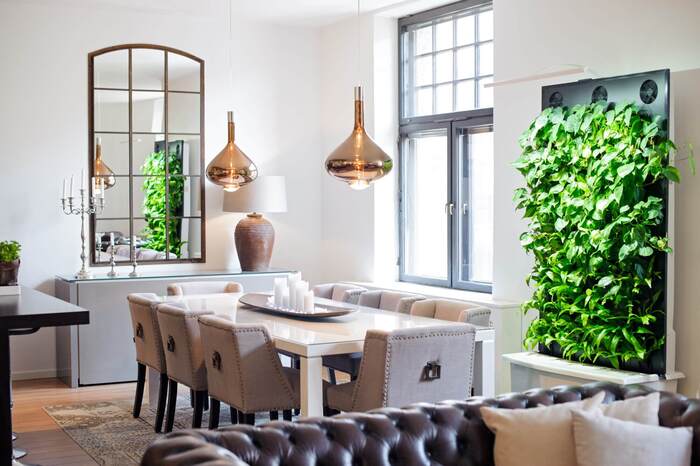 What Is a Green Wall Structure?
Green walls interior design is a modern decorating idea that adds a natural feel to decorating and creates amazing wall art. Even though there are plenty of other eco-friendly decorating ideas, forever green walls are definitely one of the catchiest.

What Are the Benefits of Green on The Wall?
Who would not like to create a beautiful eco-home or office space? Wouldn't it be nice to feel calm and relaxed as soon as you enter a room? If that applies to you, then future living walls and green kitchens are what you are looking for.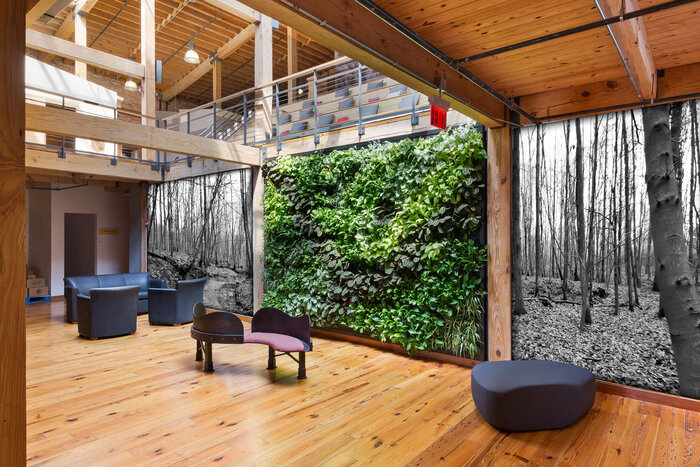 Green walls are environmentally friendly, improve the quality of air and help people reconnect with nature. On top of that, looking at something green alleviates stress and decreases heart rate.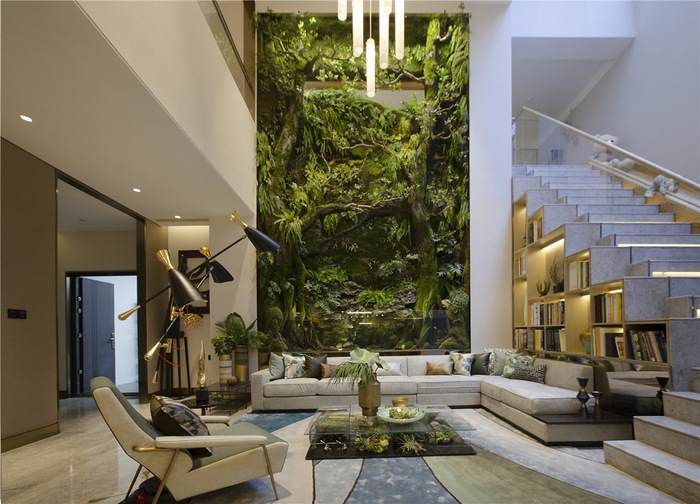 What Types of Green Walls Are There?
Interestingly enough, there are three types of common green wall systems to choose from. First, there are panel/modular systems. In this case, people pre-grow plants into panels and later on use these panels inside or outside regardless of the climate. Second, experts who choose tray systems first pre-grow plants off-site and then insert them into the green walls. This provides more design flexibility because you can easily replay or remove trays.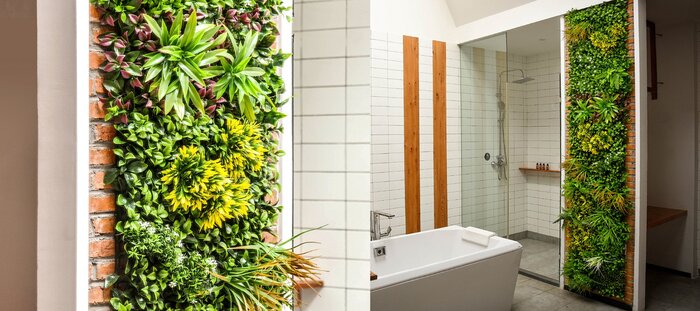 Last, but not least, it is not uncommon for architects to use freestanding green walls. A freestanding next-gen living wall is smaller and movable. Therefore, you can place it both indoors or outdoors. For instance, you may choose to place such a wall in the middle of a room and use it as a room divider.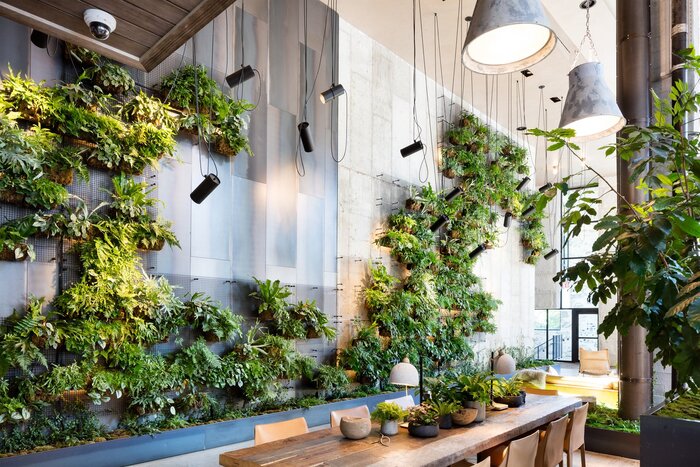 How to Incorporate the Green Walls Trend into Your Home?
Before you incorporate green walls at home, select a space you can really sit in and enjoy. Then choose plant species that can thrive in the site conditions. Third, pick up a water-efficient irrigation system.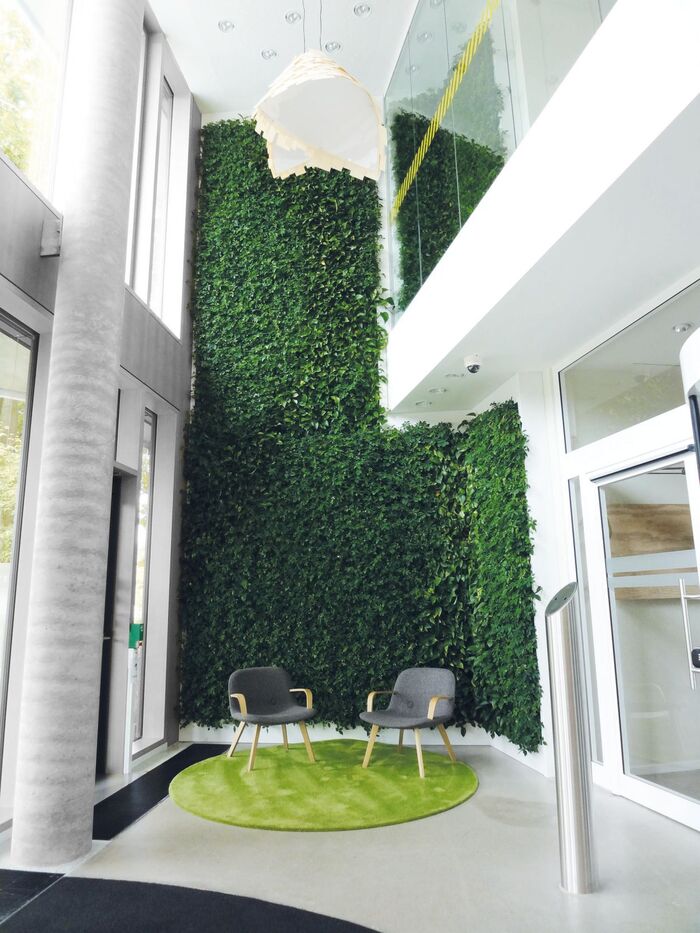 Last, but not least, the green wall will turn into the focal point of any room. So, make sure you choose the rest of your home décor accordingly. For instance, it might be a nice idea to embrace another interior design trend, namely sage green kitchens.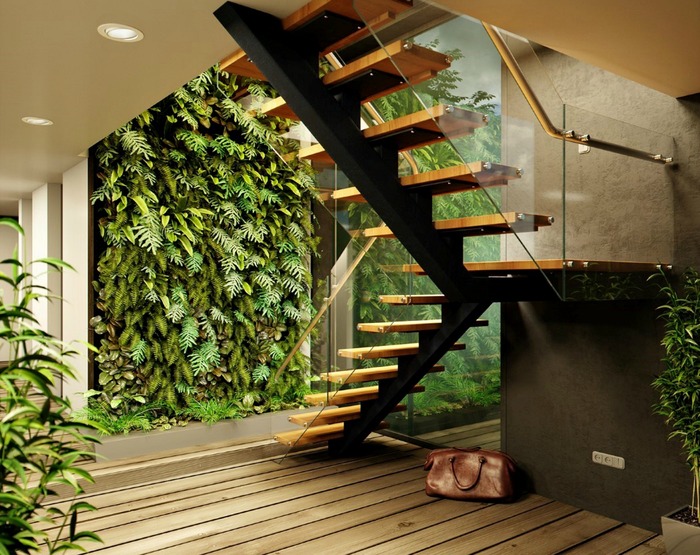 To sum up, modern interior design trends reflect our contemporary way of living. Therefore, biophilic design, green walls, vertical gardens, etc. will keep on gaining popularity. Despite the rapid technological advancement, we as humans will always derive power from nature. So, it is important to ensure we have access to it even when we are indoors.