Iceland is a country of northern lights, the geysers, glaciers and incredible views. Furthermore, Iceland is a country in which 80% of the electrical energy is obtained from sustainable sources, such as geothermal springs and wind power plants.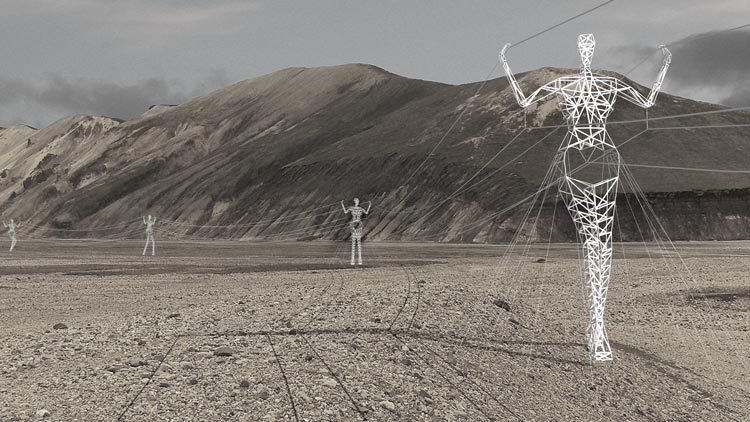 A few years ago one of the leading electric companies in the country organized a competition for the design of electric poles as part of the new power grid. At first glance nothing special – just another contract. The choice of the company, however, is a unique project that inspires and let the whole world in a pleasant amazement.
Huge skeletal structures of the Giants, as if stepping out of Icelandic mythology (and in it there are many Nephilim) – male and female shapes in different positions of the body, fills almost surrealistic kilometers of spectacular mountain scenery. These fairy tale characters from the future carry 200 kV energy with their hands through the scenic areas in the entire country.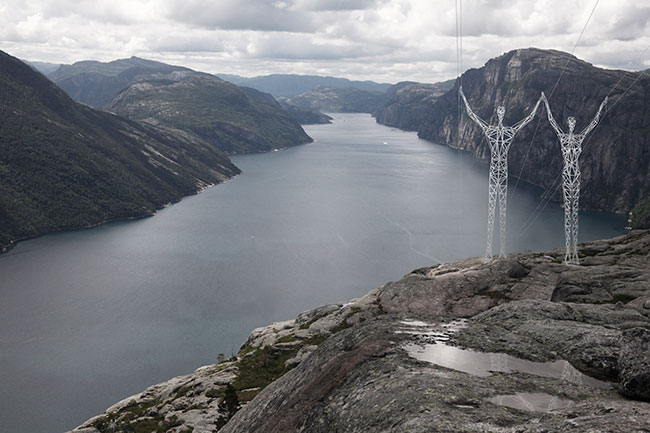 Great visual impact WINS not only the Commission, which approved the project, but also the millions of people who have never set foot in Iceland. The unique design and smart thinking of Icelanders once again astound the world.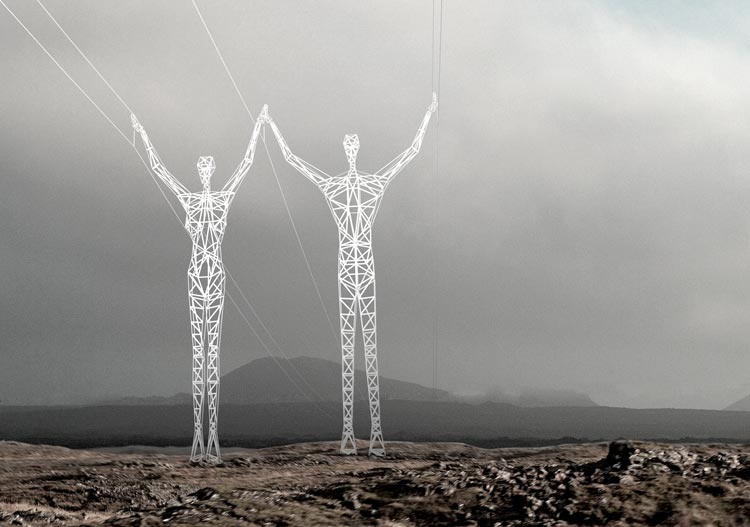 The project, called "the land of the Giants", is consistent with the landscape of the area, through which pass the electrical cables. The figures, which bear light on humans, are carefully selected, depending on whether they are close to city or are in large, open spaces.
The pillars of human forms are high by 45 meters and emit peace and strength while delivering electricity to the homes of people day and night, in snow and heat. Dimensions and their stance are impressive – compared with the legendary statues from Easter Island.
Another detail that connects the ancient and mythical with the modern and functional – the Giants.
Architects, devised this impressive project, are americans Jin Choi and Thomas Shine. Their proposal won with a crafty idea for assembly of the Giants. Their design is revolutionary not just for Visual effect, which creates, but also because of the carefully thought efficiency.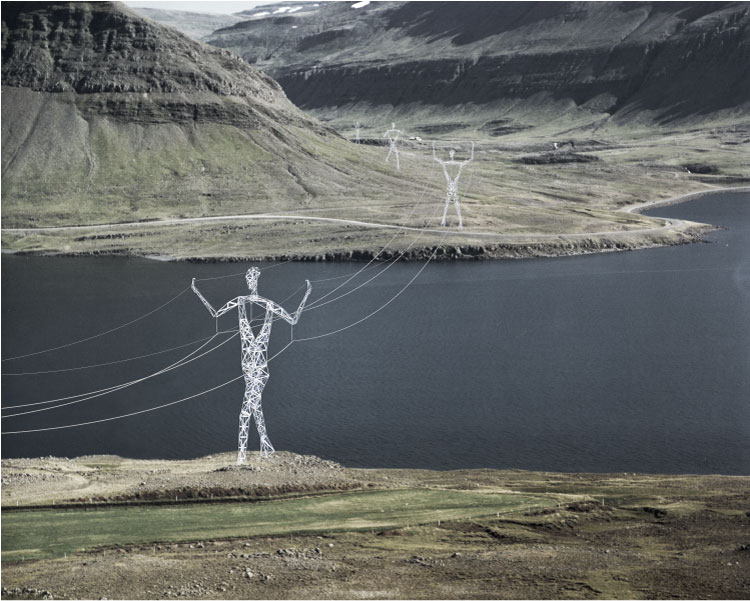 Although the pillars are different in shape, they are designed with a single main "skeleton", to which has been added details. It is designed for the production of huge constructions made of steel, glass and concrete to be more economical – something that grabs the Icelandic authorities and is in tune with their energy and financial policy.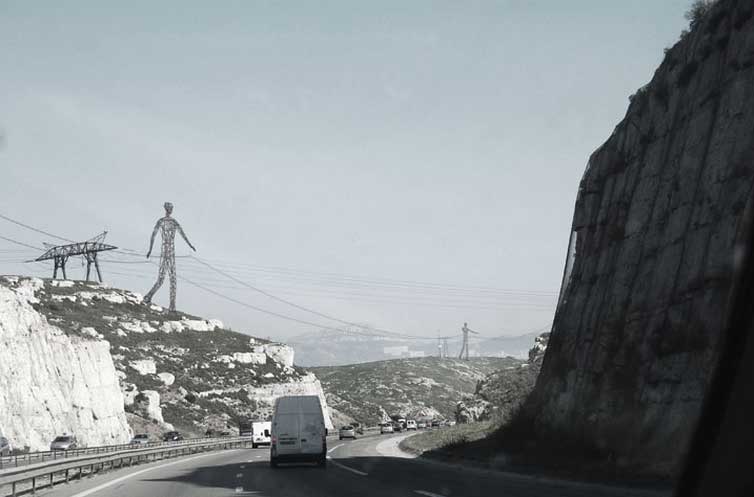 A truly impressive and intelligently planned project that certainly deserves admiration.
More: Extraordinary Deer-Shaped Electrical Towers