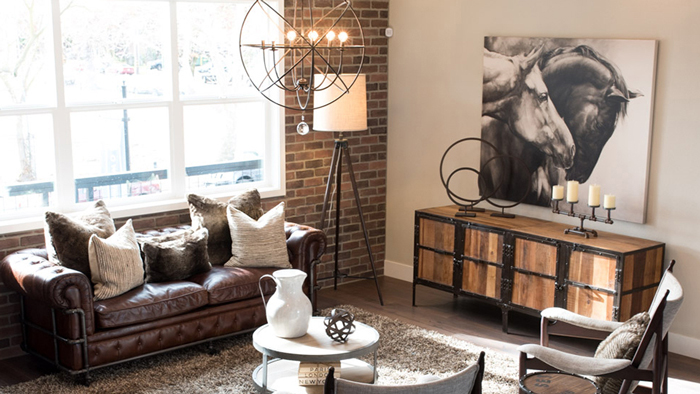 Modern, masculine and sexy, industrial chic is getting more and more popular. This style is used to be reserved for old factories, but now it is being seen in both rural and urban interiors. The industrial interior design is a combination of utilitarian style with warm textures and raw, aged woods. The silhouettes are relatively simple while the mix of raw materials makes a style statement.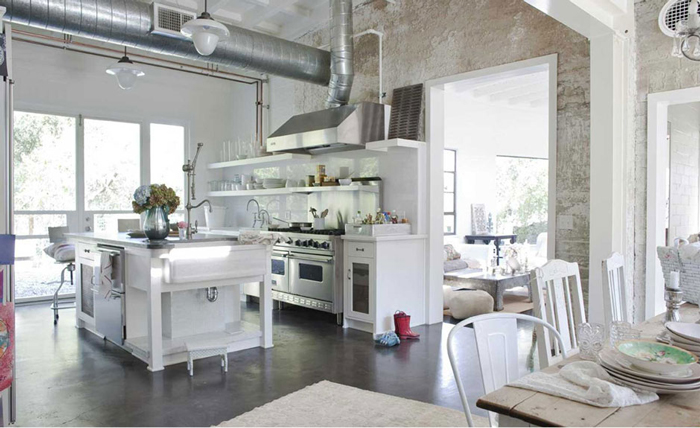 Industrial interior style makes use of salvaged and vintage items which makes it popular among the fans of green design. It is edgy, modern and interesting, and it makes a great design for any home.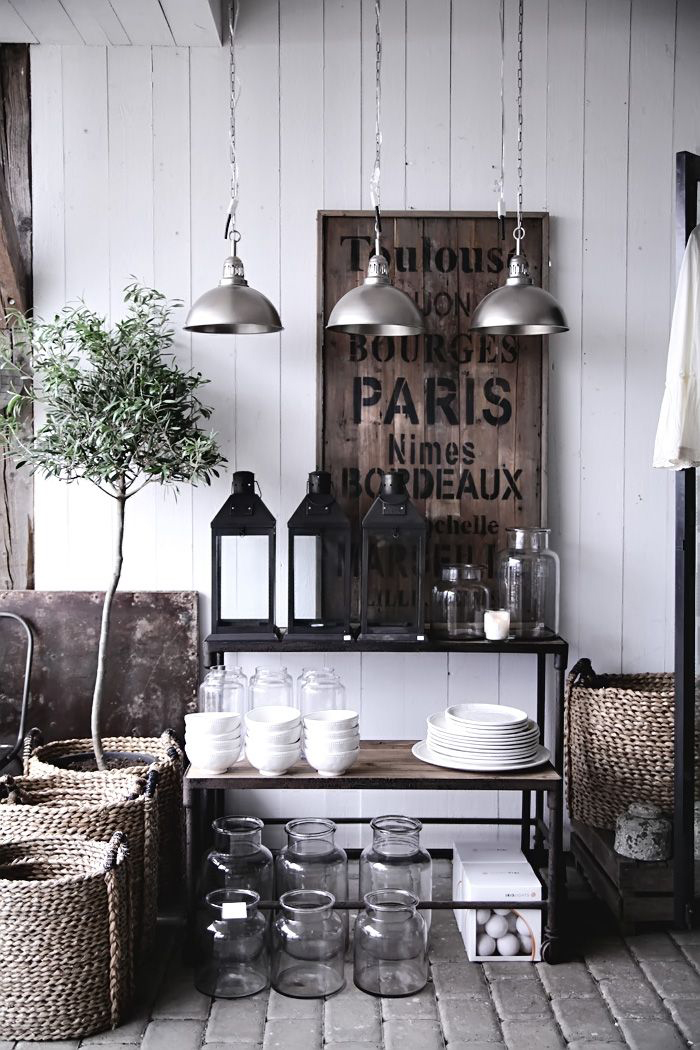 The urban industrial spaces share several common elements such as cement floors, exposed brick walls and beams, sleek metals and glass lighting, steel accents and raw materials. So, if you want to get the look, read on to learn how.
Exposed Bricks and Pipes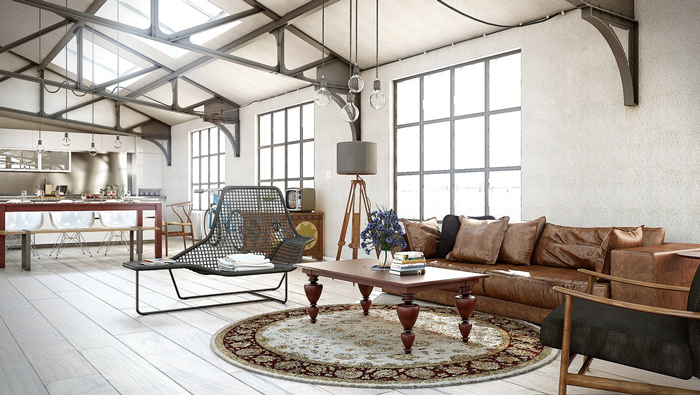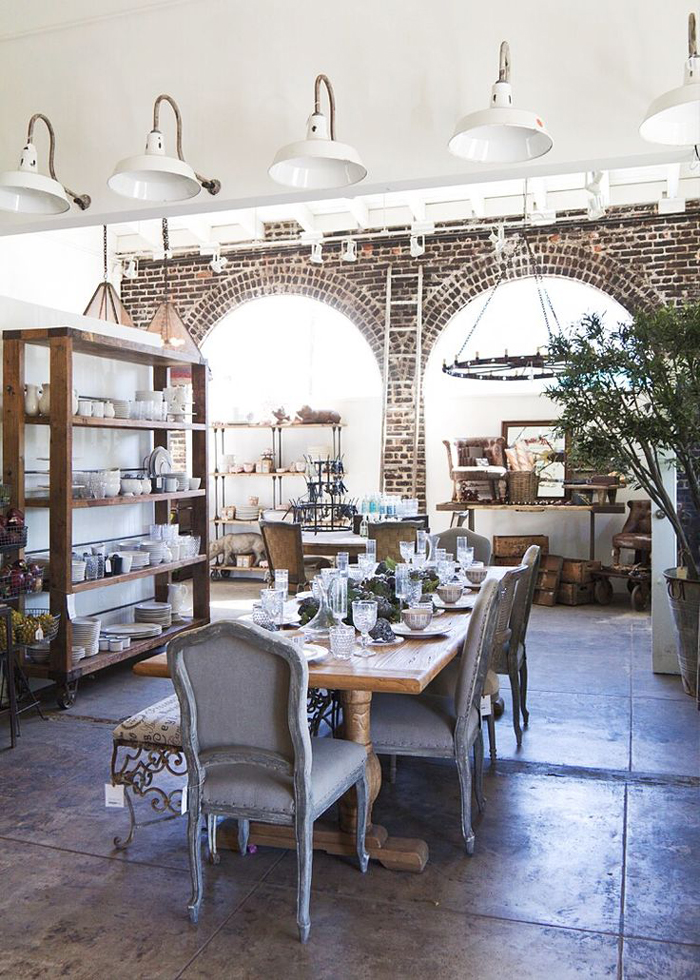 This is a signature feature in the industrial interior. Instead of concealing structural and mechanical elements, leave them exposed. This is what makes this style so bold. The cost of covering all the exposed beams, pipes and ducts is eliminated and the high walls and ceilings make it all look great.
Color Scheme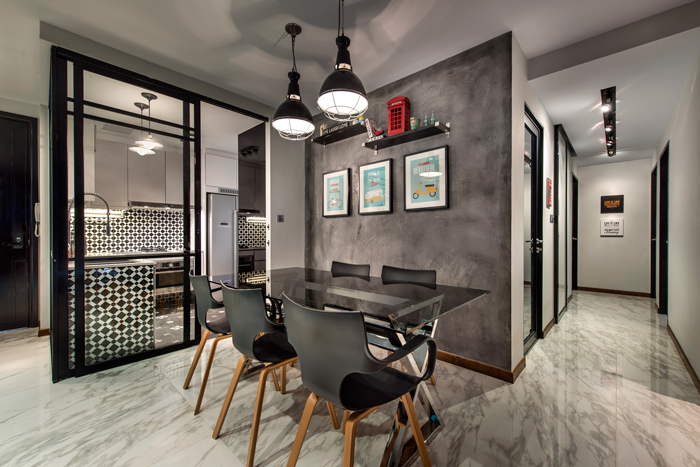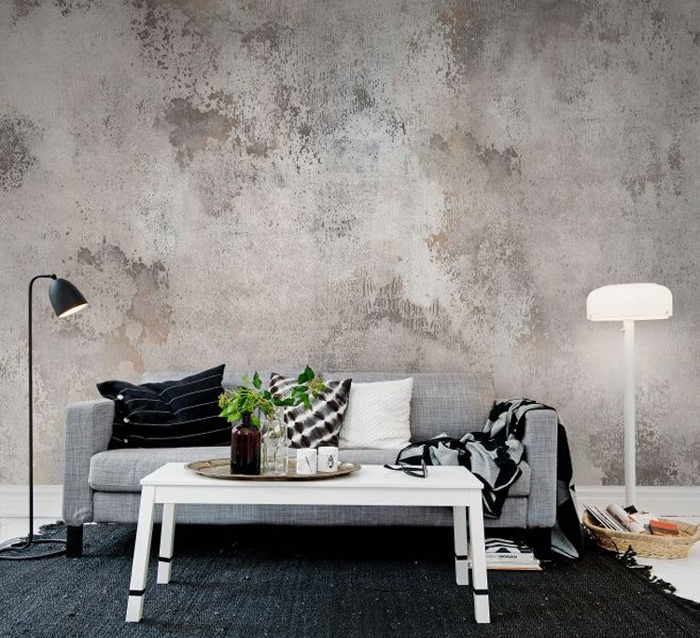 When it comes to color it is best to start with a neutral palette and then layer with some warm wood or metal tones to add some authenticity. Warm, neutral colors are preferred in industrial interior design because the spaces are typically open and large. These colors bring visual warmth to a space full of cool metals and exposed pipes.
Floors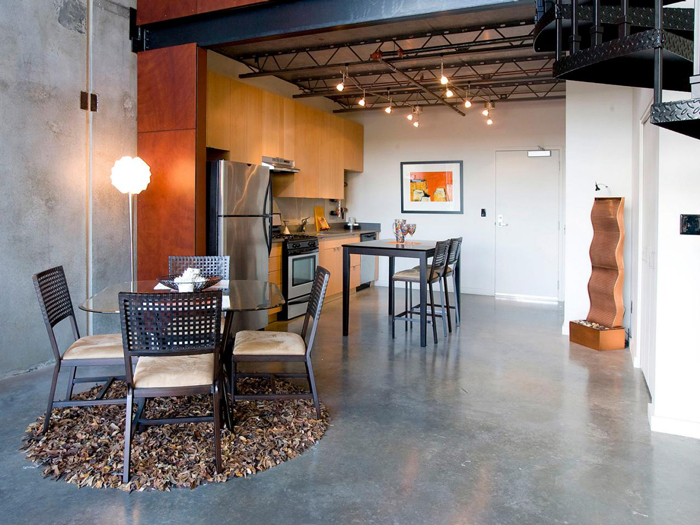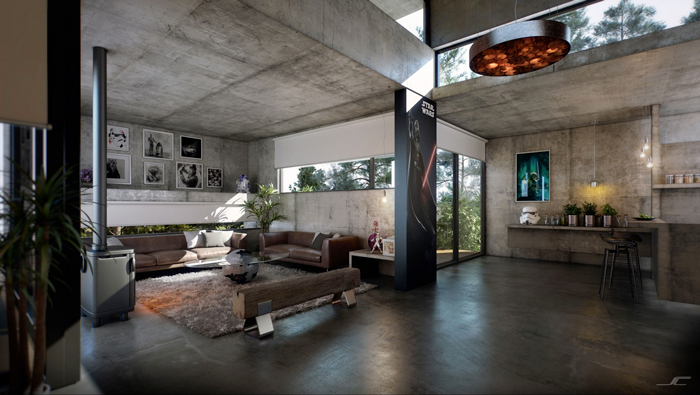 To keep true to the industrial style, many go for polished concrete floors. This option is practical, but also economical and fits the theme perfectly. The effect of having imperfections and patches is stunning. Those who want to add some contrast and warmth to their interiors can opt for stone or timber floors, both work very well.
Wood and Metal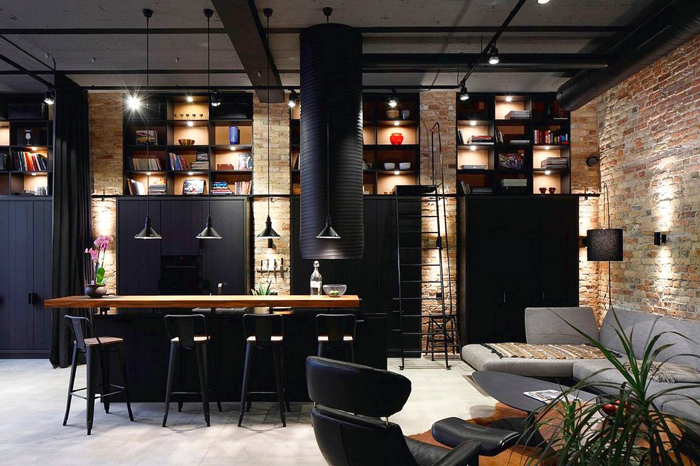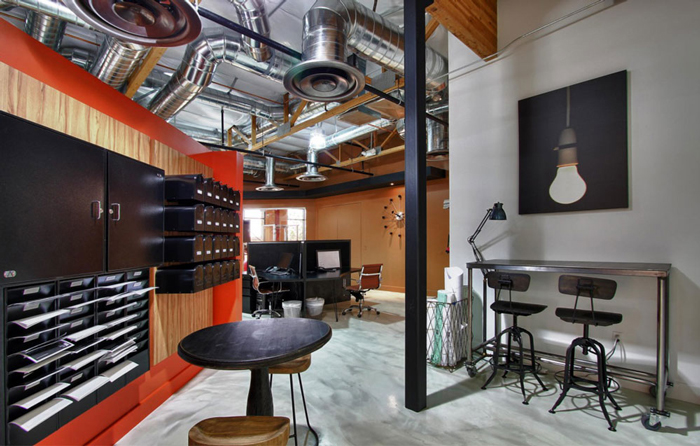 The interplay of textures in industrial interiors is delightful. It is a beautiful mix of smooth, warm wood and lustrous metal, which is very popular in this interior design and modern furniture. Be sure to add plenty of metals in your style interior, whether it is metal window and railings, lighting or furniture these combine brilliantly with wood, exposed brick and concrete.
Décor Pieces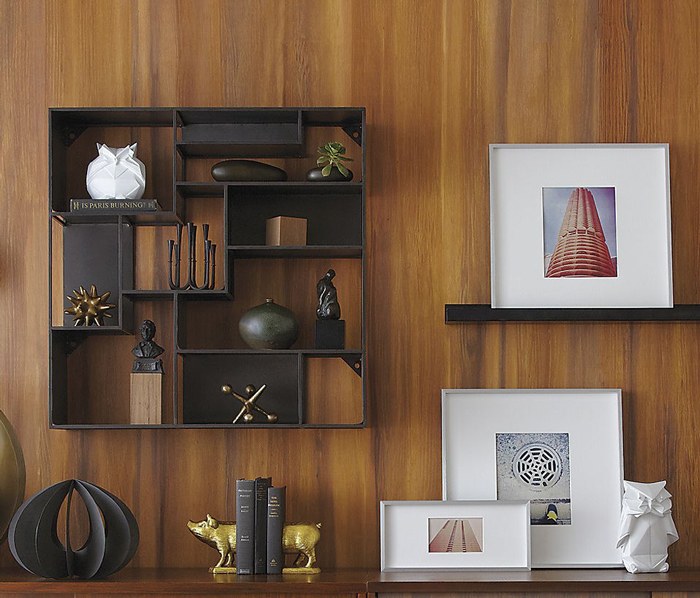 Although simplicity is key in industrial home decor a few well picked accents make a great statement. Pick a few chrome, brass or steel accessories in the kitchen or bold light fixtures to tie the style together. For a fun and elegant touch add a feminine piece like a crystal chandelier to the urban interior.
Furniture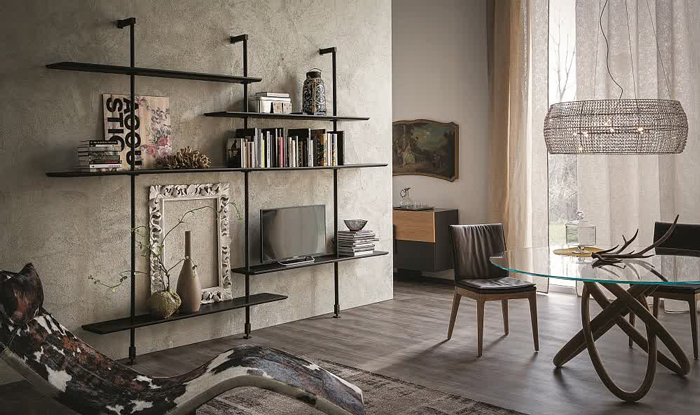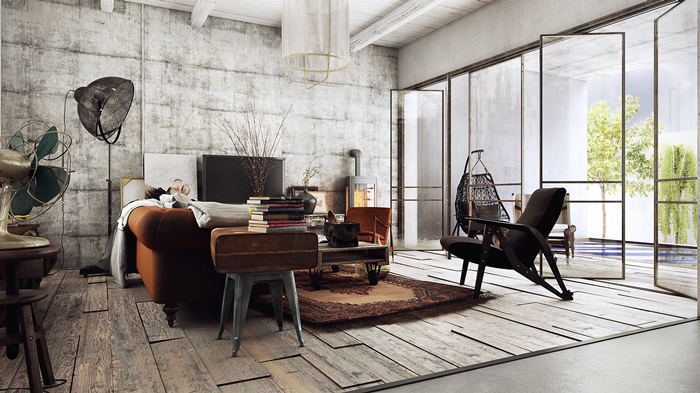 A reclaimed or vintage wood coffee table or a set of metal dining chairs will add a touch of industrial chic to your home. The key in this home décor is simplicity. Avoid too much industrial style furniture and accessories. What gives the space depth is the mix of patina and textures.
Lighting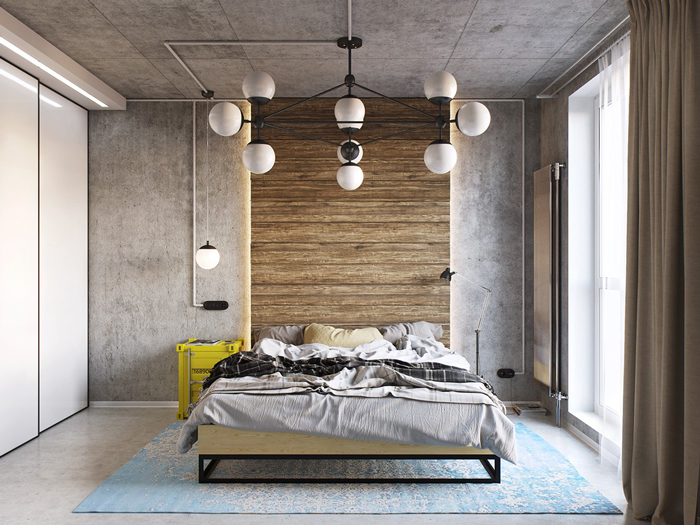 Metal finish or vintage floor lamps and pendants are a great option for an industrial home. Track lights are an excellent idea for ambient lighting. Now that you are aware of the basics of industrial chic, you can begin your journey to a modern interior. We hope we have inspired you and given you some ideas for styling your own home.
by Betty Stefanova