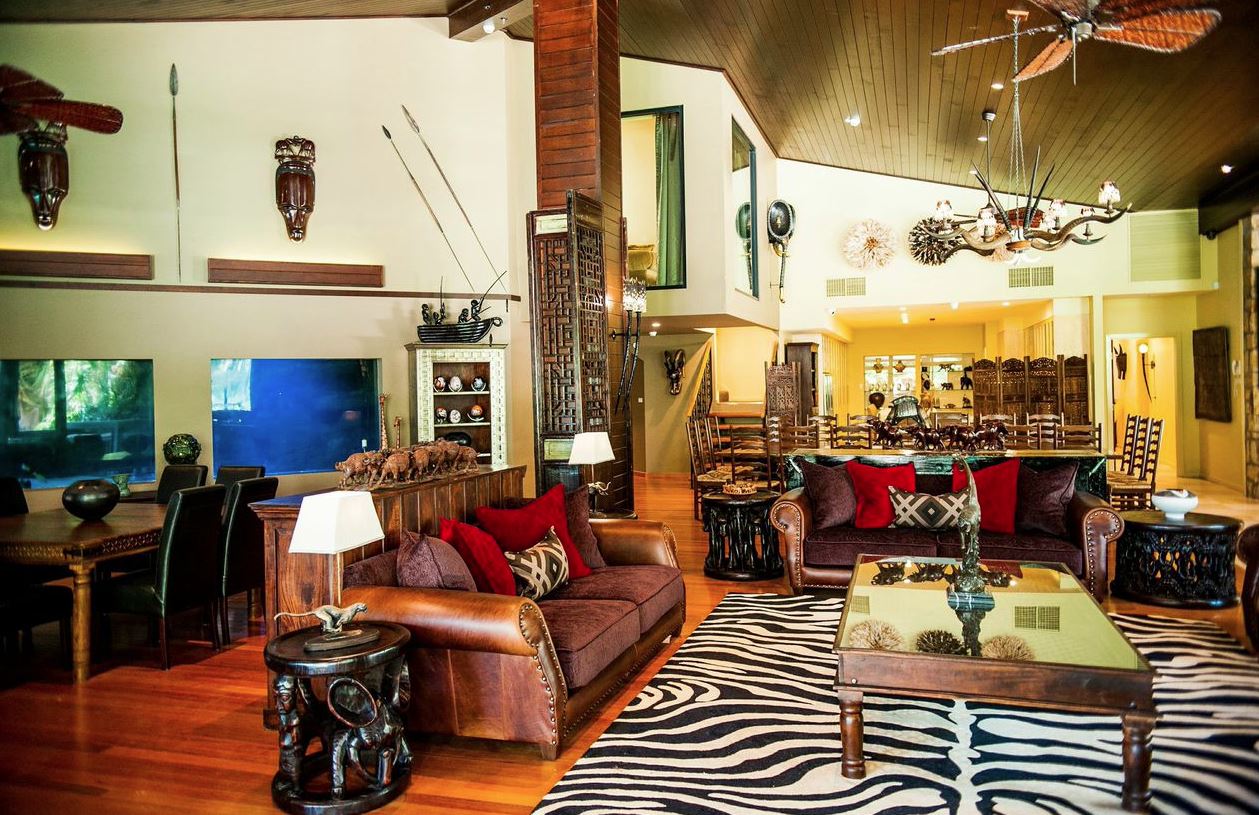 The unique experience offers a taste of Africa in the heart of Australia
Jamala Wildlife Lodge at the National Zoo and Aquarium in Canberra has opened its door this week
The accommodation is built around the habitats of many of the zoo's animals, including lions, tigers, and bears
Guests can stay in rooms which range from giraffe treehouses to jungle bungalows 
The all-inclusive package includes three-course meal eaten in view of the zoo's animals
The Zoo's owner said that the proceeds will go back into funding the zoo's breeding program 
Australian hotel, furnished like a zoo offers visitors a tub near the bear, dinner in the company of a lion or feeding giraffes from the balcony.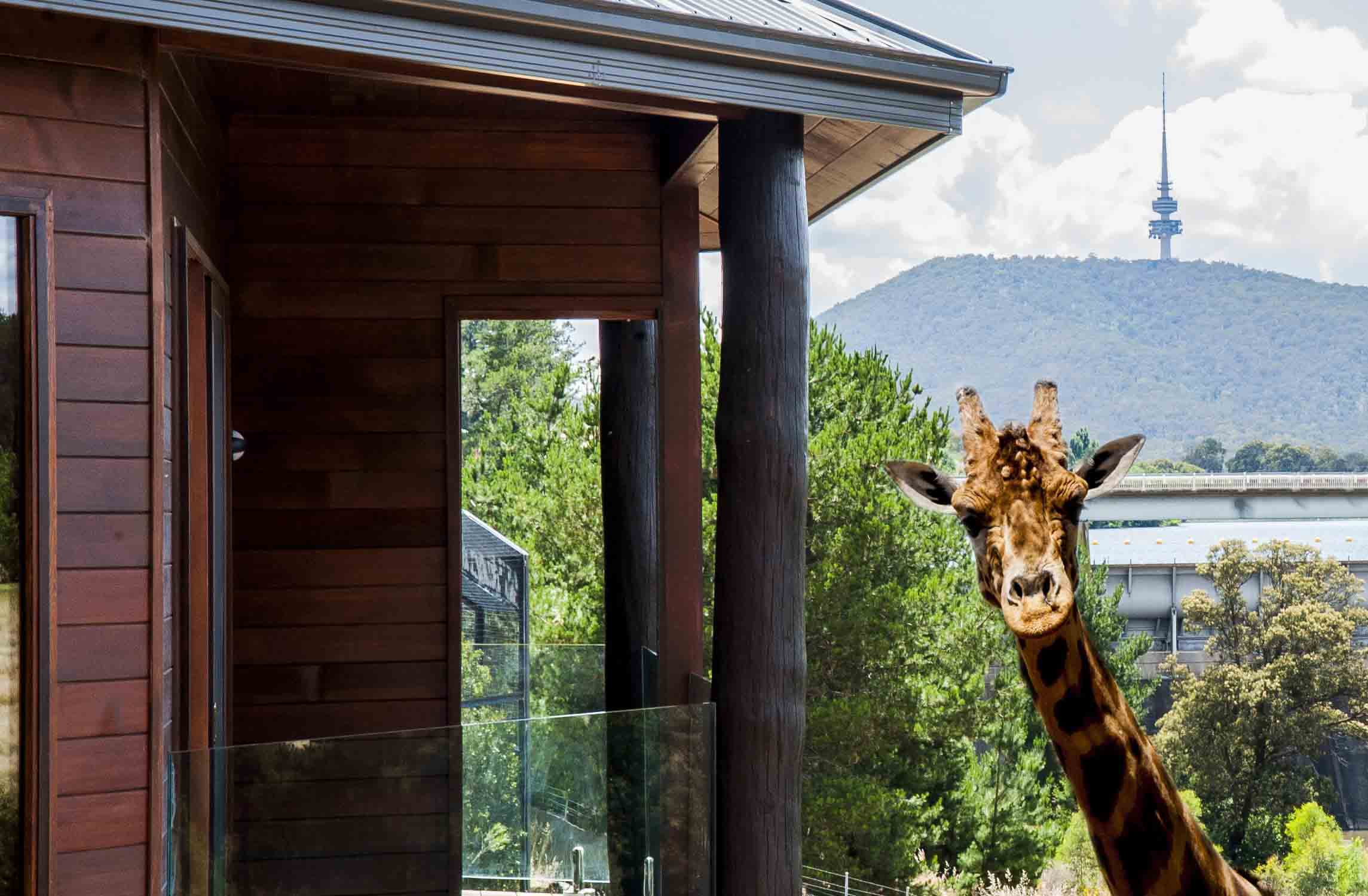 Strange inn called "Mosque Wildlife Lodge" is located in the Australian capital Canberra, at only ten minutes from the business center of the city. The unique hotel enables customers to feel as part of Africa in the heart of Australia. Accommodation rooms are built near the animal cages, which are separated from visitors only by a wall of thick glass. All-inclusive package includes three meals a day close to wild animals.
The zoo has furnished 18 rooms. Some are perched among the branches of trees, where you can give food to giraffes, and others are sticking to the cages of lions, leopards, brown and Malaysia bears.
There is even a room with its own bridge that passes over aquarium with sharks. So before guests go to bed they will be able to "socialize" with marine predators.
The hotel was designed to educate visitors and tell them what wonderful animals are threatened with extinction, says owner Richard Tyndale.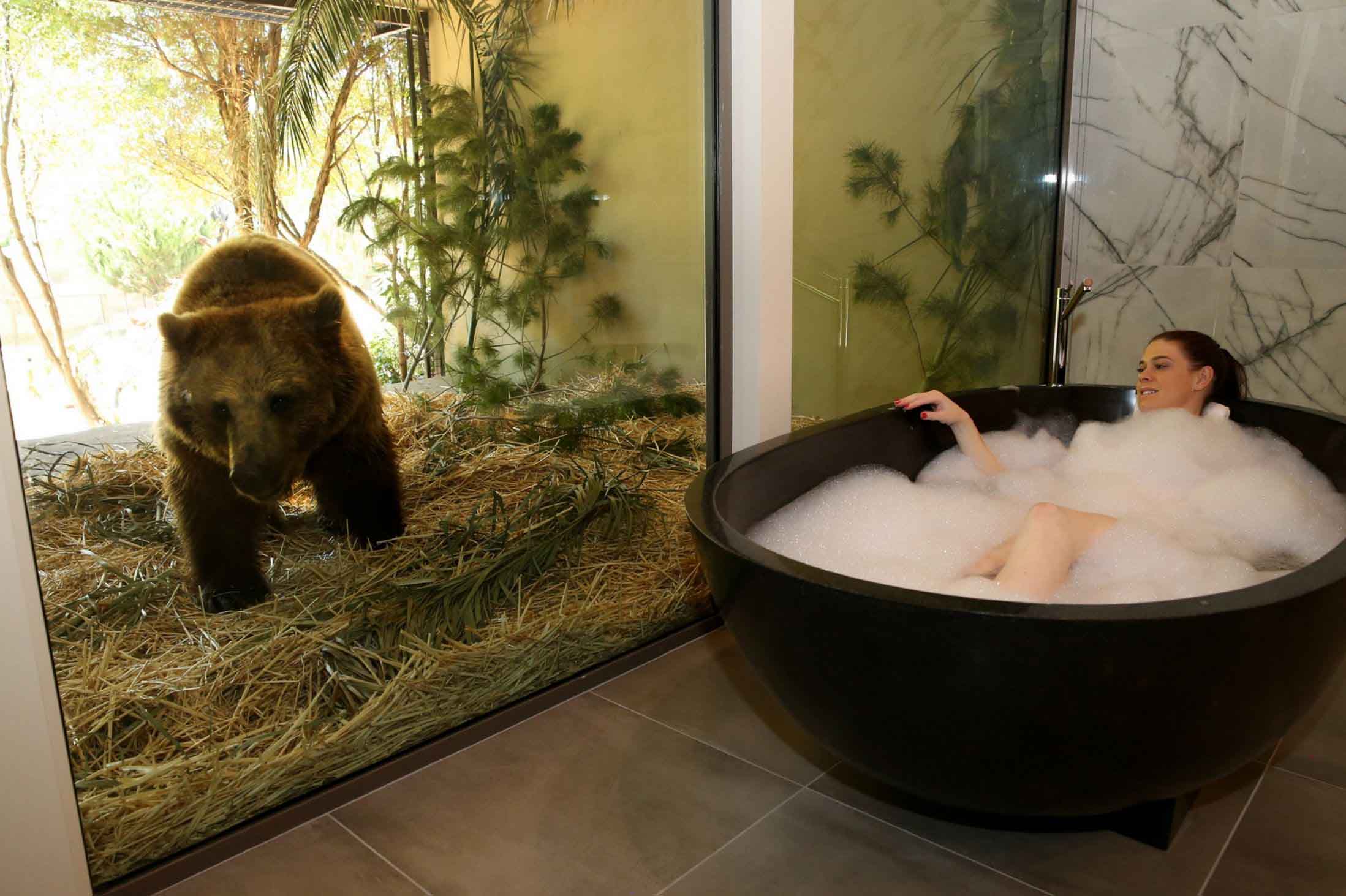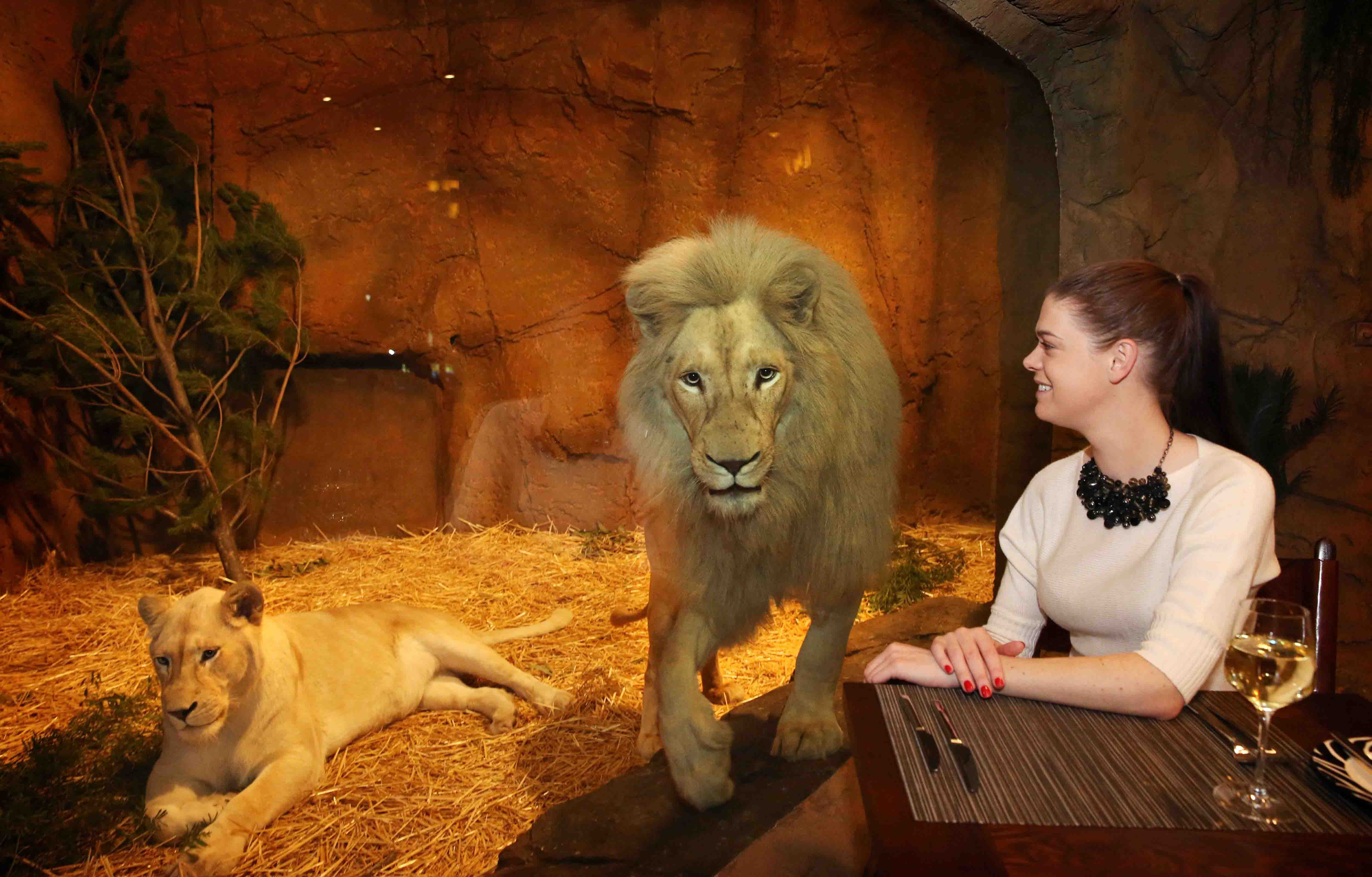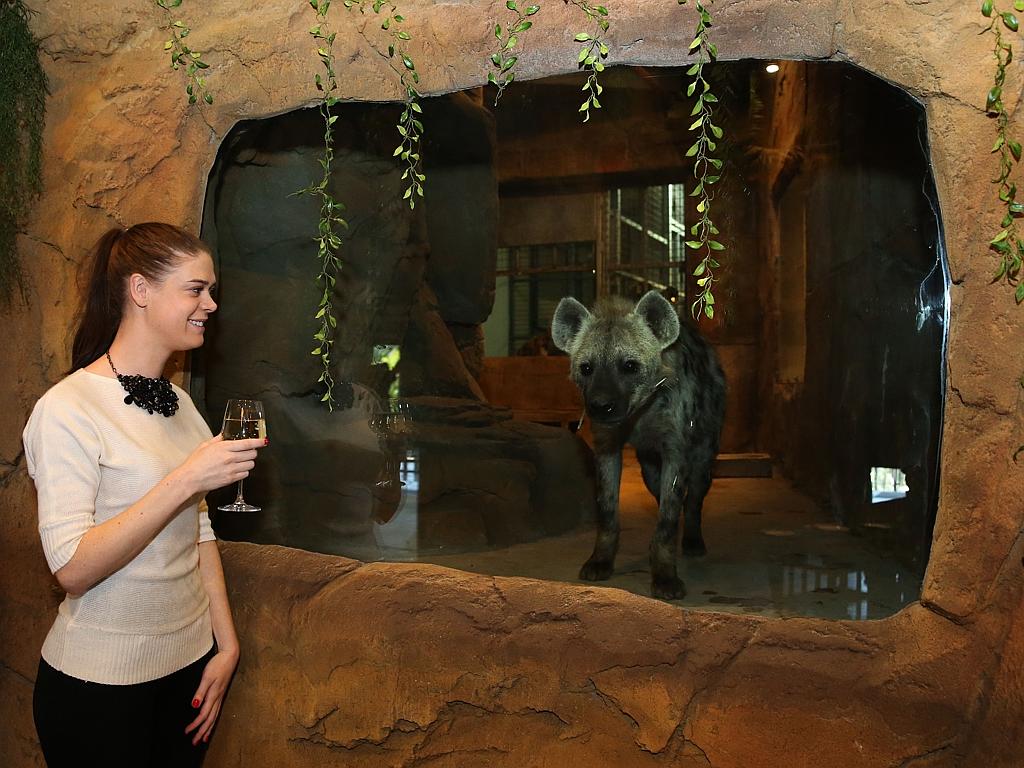 Except the you can delight in the surrounding wild animals that you can't just meet every day in nature you can also enjoy the cosy "African style" interior of the hotel.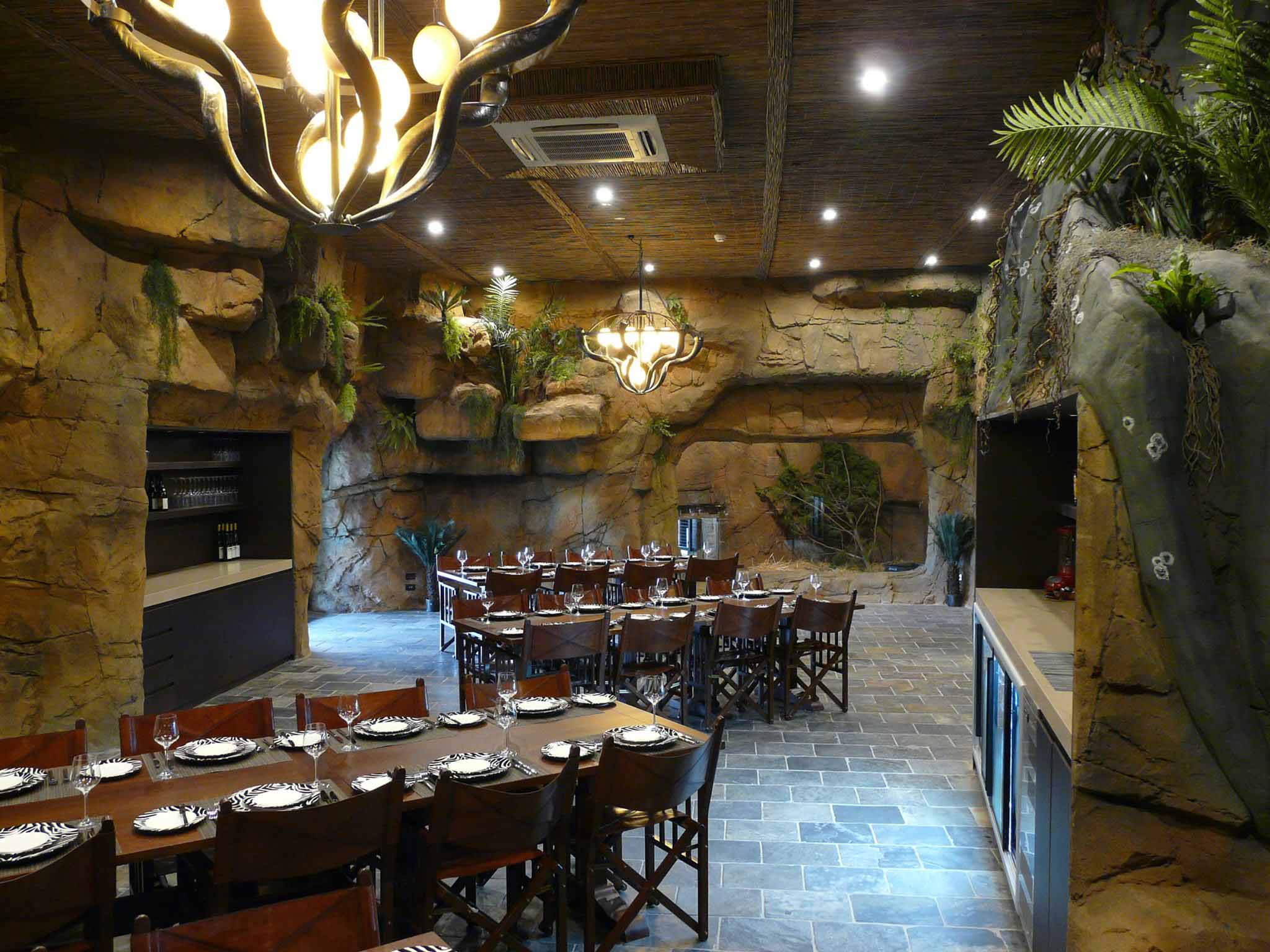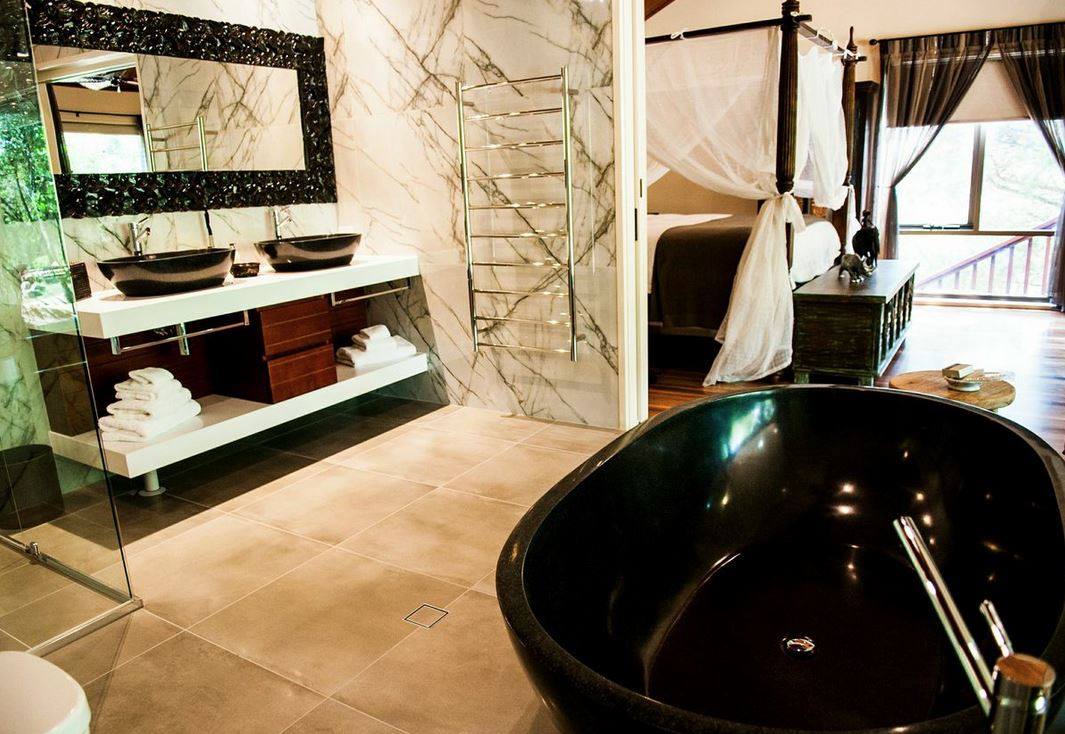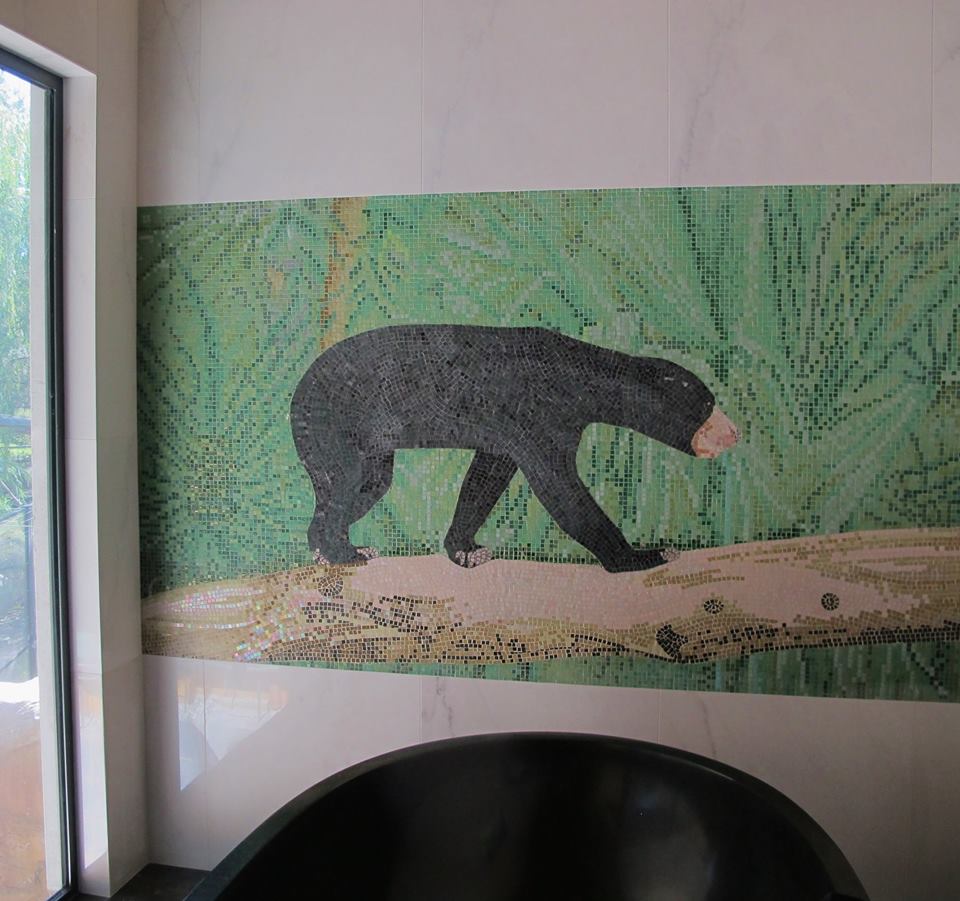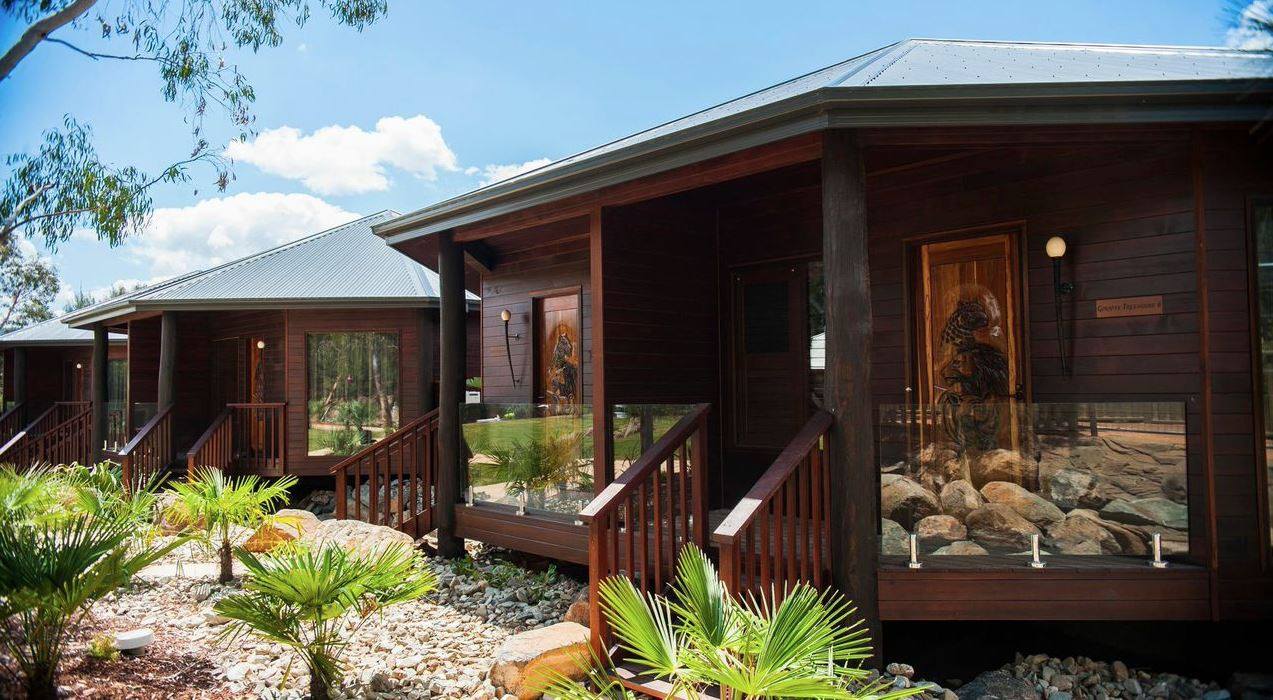 Revenues from nights spent will go to fund the breeding program for Zoo and Aquarium in Canberra.