The Marble Caves In Chile
The marble caves, and especially "The Cathedral of marble" are among the most remarkable natural formations in the world. Located on the border of Chile with Argentina, where they partially submerged look out in the waters of Lake Carrera General. The view really is unique and remains in the mind as something enchanting and magical.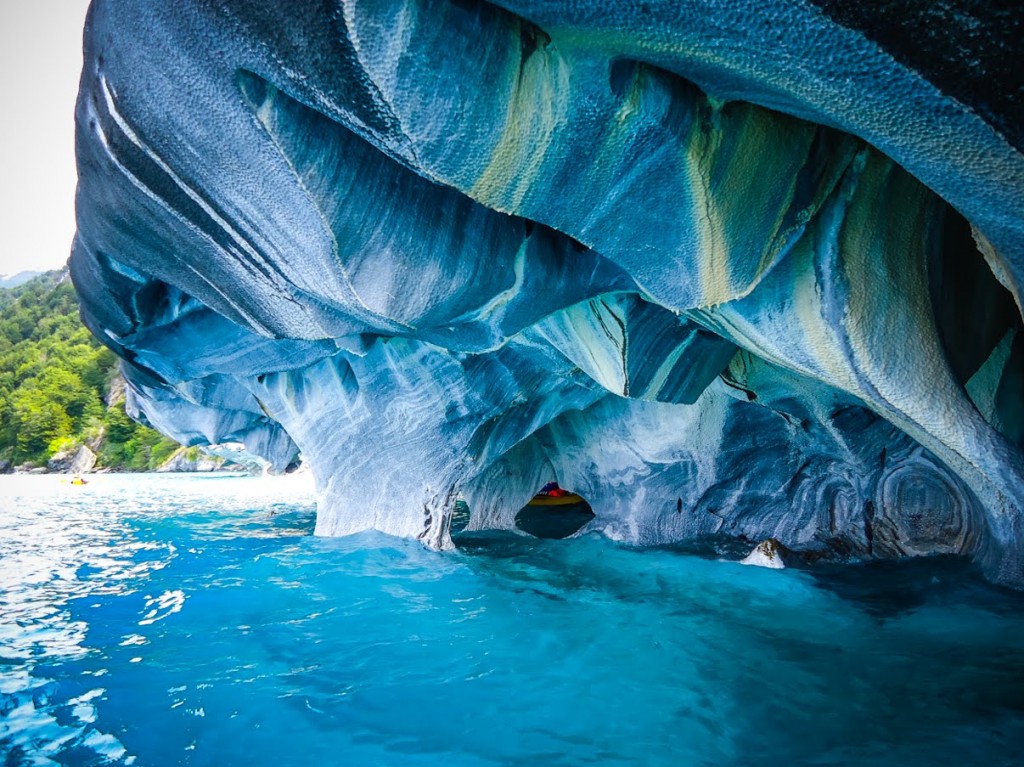 The Lake, in which are situated the unique marble caves, lies on the border between Chile and Argentina. The Lake is one, but with two names. From the Chilean side it is called Carrera General, while in Argentina – Los Buenos Aires. It covers an area of 1850 km2, elevation is 350 metres away, there is a 200 km in length and reaches 586 metres depth.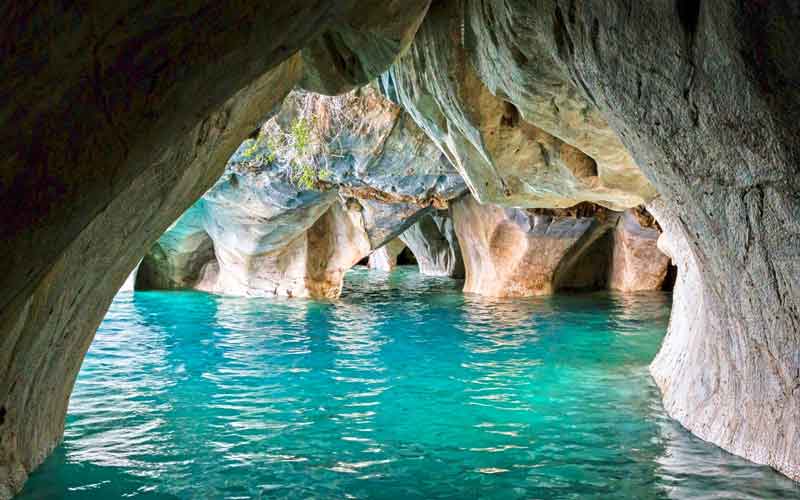 The unique complex of caves is located in the Chilean part of the Lake and can be conditionally divided into three main marble formations – El Catedral (Cathedral), La Capilla (Chapel) and La Cueva (the cave). Catedral El is with the larger size, and La Capilla soars directly over the clear waters of the Lake. The whole structure is made up of over 5 billion tons of marble. The length of the caves is near 300 metres.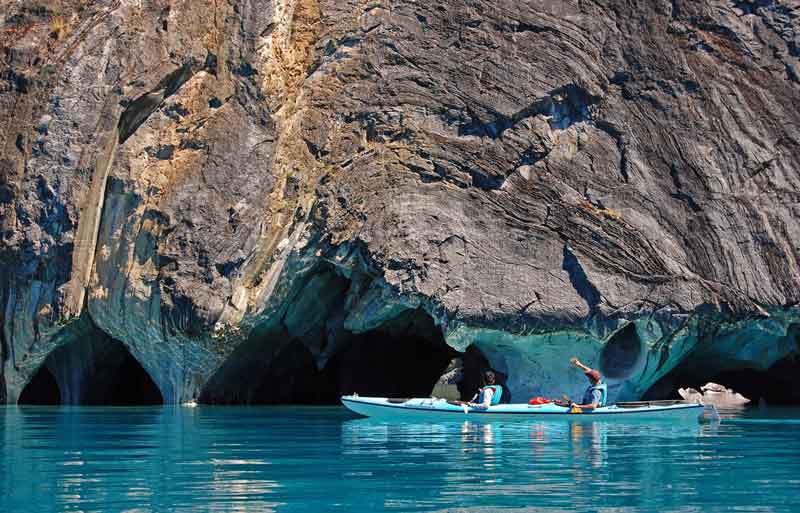 The marble caves are formed as a result of years of calcium carbonate washout from the emerald waters. Today the walls are smooth and have a shiny blue surface. However, the caves are not always blue in color. They change the nuances in the four seasons. In the spring the pond becomes more shallow, its waters become turquoise, and the walls are becoming crystalline brilliance. In the summer the water is deeper and becomes blue and greenish-blue caves. Another thing that affects the color of the marble rocks are glacier that surround them. When the ice melts, parts of them remain in the water and affects the heavenly blue. This reflects on the marble surface it gives numerous blue hues. In fact the mere marble is in pale grey tonality.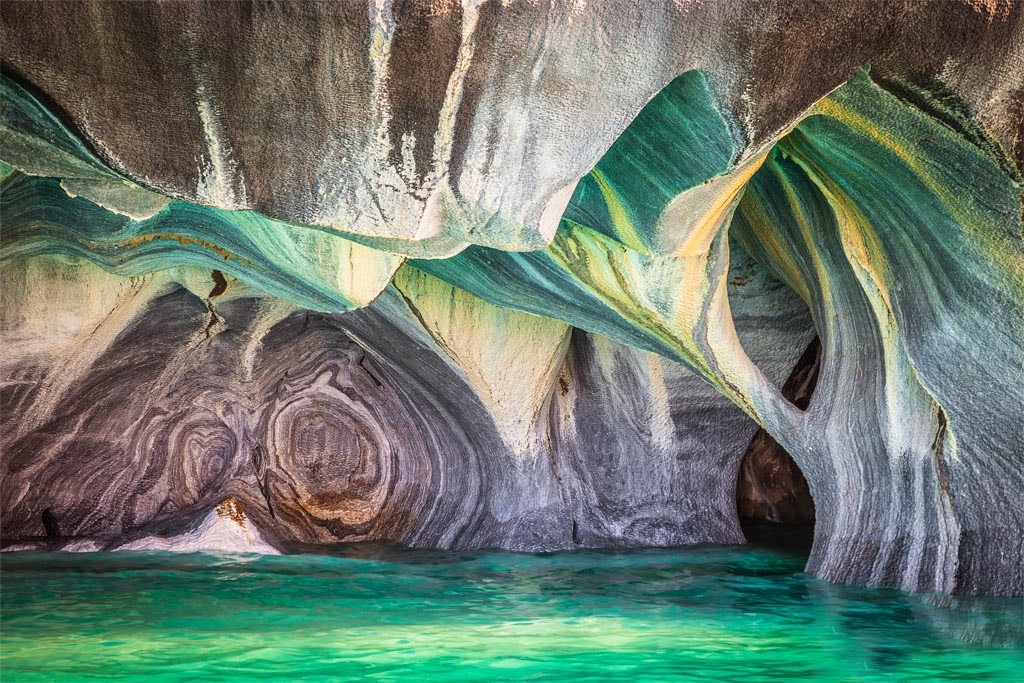 To form these beautiful and majestic caves, tunnels, mazes and columns were needed only 6000 years old, which is considered an extremely short period of time to a geological process of similar scale.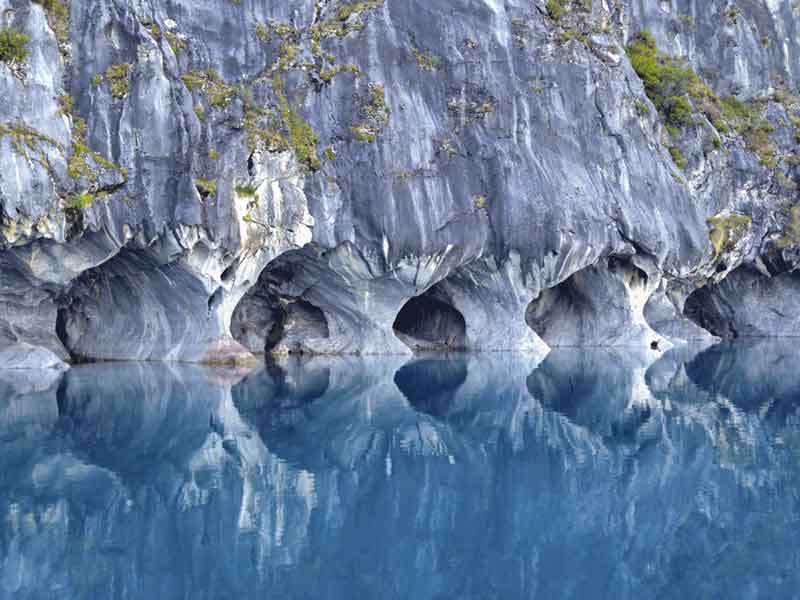 To get to these unique caves, you must be prepared to embark on a long journey. It starts with a flight to the Chilean capital Santiago. You will then need to go 1300 km along the major highways to reach the city of Coyhaique and another 300 miles on rough dirt roads.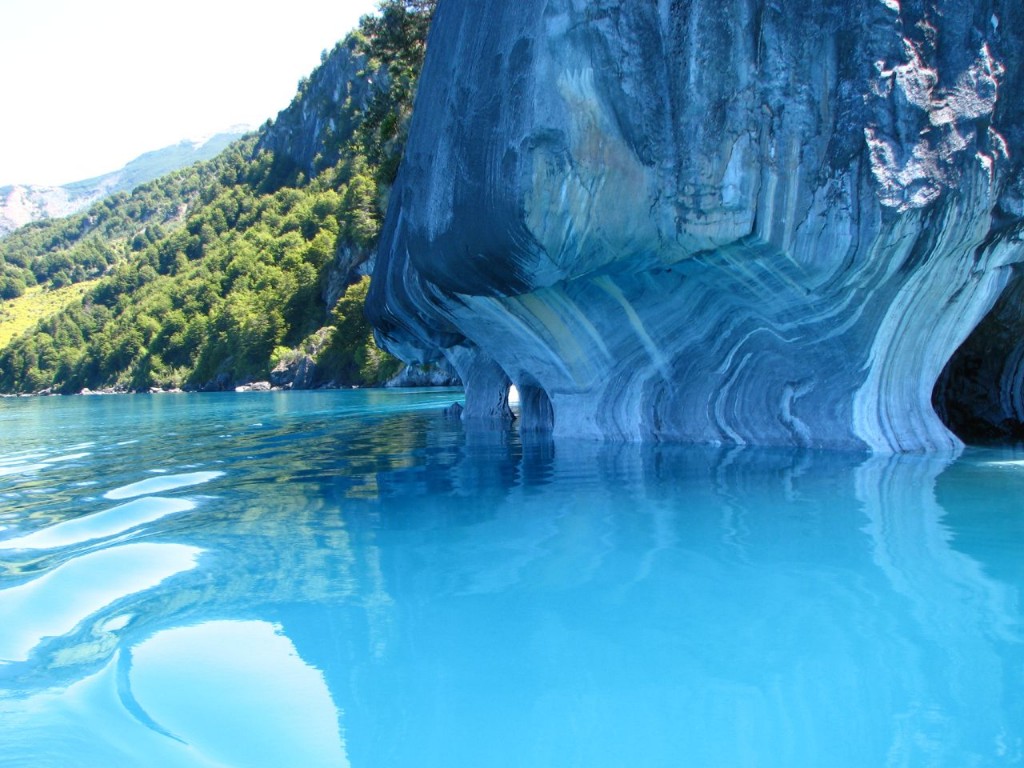 Finally, with a small boat or kayak will have the opportunity to explore the marble caves. It is, of course when the waters of the island of Carrera General are calmer and there are no waves.