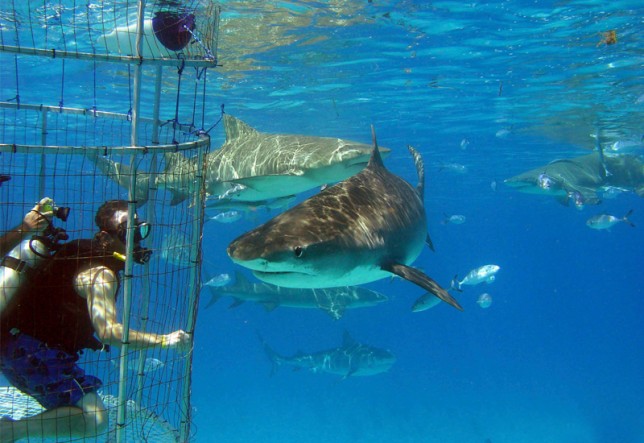 Vacation is time to be devoted to relaxation for body, mind and soul. A few days in which to enjoy the most of life, grab it with full hands, to discover new places, new people, interesting cultures to gain a different perspective of the world. That's why we always look for diversity and strive to make each stay more exciting and memorable than the last. And when talking about the memorable experience among the leaders in the ranking undoubtedly falls diving with sharks.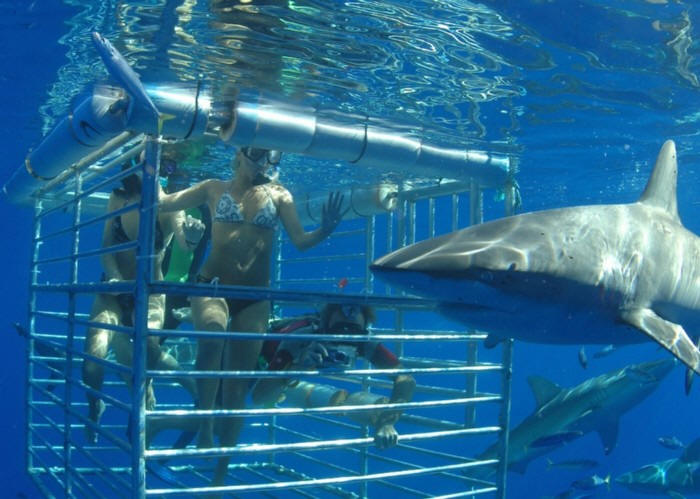 The perfect place for this purpose – Guadalupe Island in Mexico. And yes, maybe it sounds a little scary. But it is more exciting and is something that many people do not just once. Shark Ecotourism Isla Guadalupe is for those who are in need of a serious dose of adrenaline and want to turn their backs on bungee and tuned "jaws". This experience will make you see white sharks in an entirely different light – as a beautiful and fascinating creatures. Of course, it's more than safe, thanks to the professional company Shark Diver, which organizes dives. You will be put in a cage and lowered into water for 5 minutes in which those otherwise dangerous animals swim.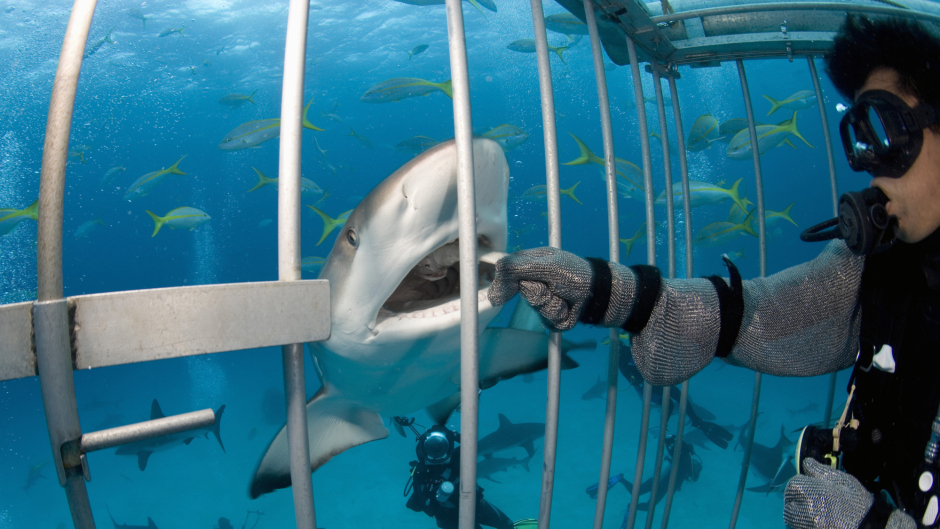 "When it comes to care for sharks security for customers and unforgettable moment, we at Shark Diver for years are the leading company for the purpose. Over the past 20 years diving with sharks commercialize and attracts more people because it became clear that there is nothing scary, but the opposite" share the company team.
You can meet blue sharks and makos off the east coast of the United States, tiger sharks in the shallows of the Bahamas, hammerheads cruising through the Galapagos, whales sharks and mantas in Mexico, seven gill cow sharks in the kelp of California and Cape Town, great whites in the infinite visibility of Guadalupe, Mexico, or breaching off Seal Island in False Bay. (see more)