Like most people, you're probably already thinking, "what's wrong with tea bags? They're biodegradable, right? And you'd be almost right. There are a few manufacturers that supply biodegradable tea bags, but most of them don't. To make things more complicated, it's tough to tell which ones can biodegrade and which ones can't.
1.42 million pounds of tea is consumed by Americans every day, and when you add that to the 100 million cups of tea the English drink, you can clearly see that's a lot of waste. But, what's so bad about tea bags? As usual, the culprit is plastic. Yep, there's plastic in your tea bags.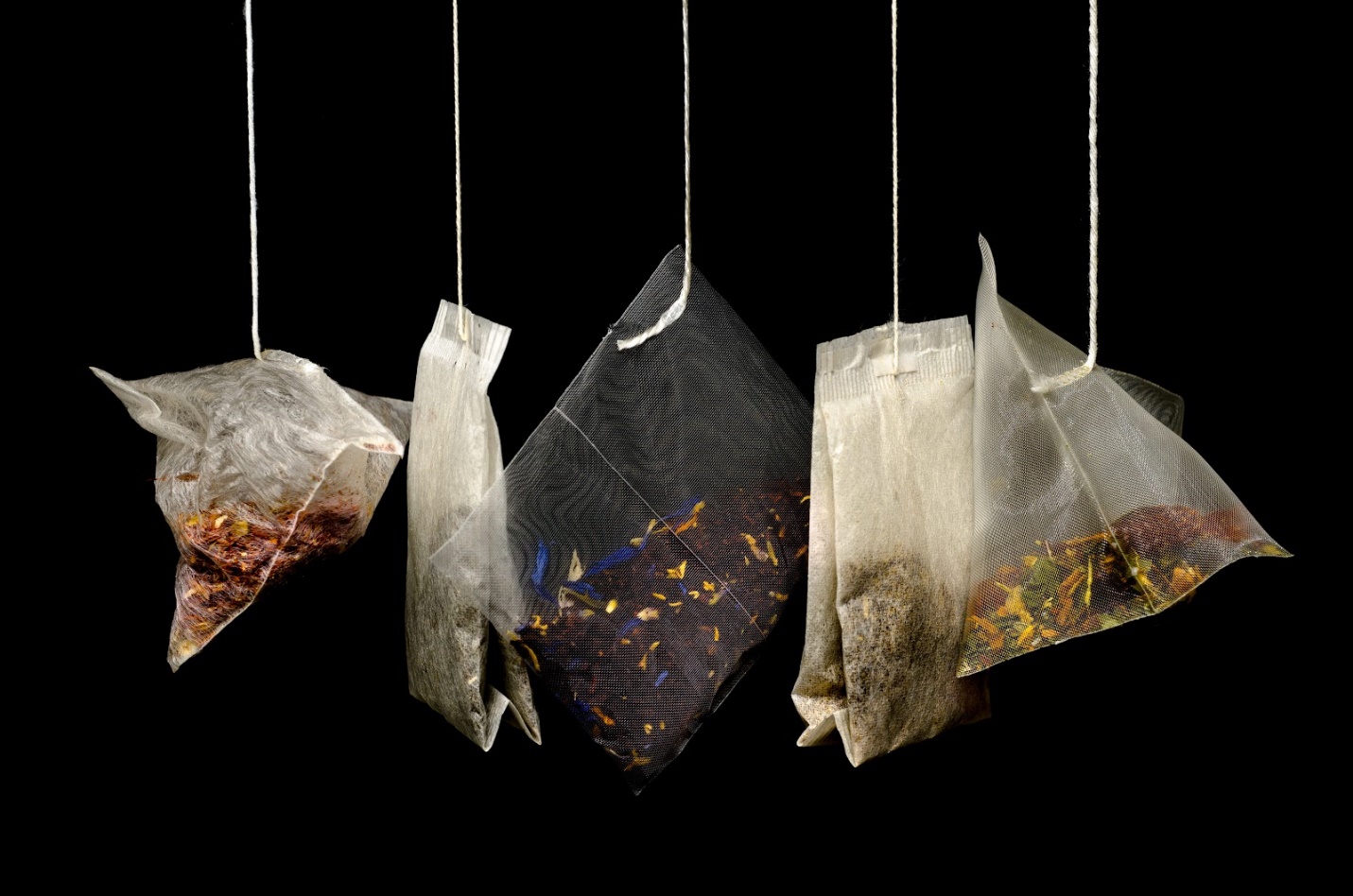 The problems associated with plastic are becoming ever more apparent. This is forcing companies to come clean about what chemicals they are putting in their products. Teabag manufacturers are using polypropylene to seal their bags, while others are making their bags entirely from plastic. When these plastics are heated with boiling water, it allows the plastic to leach into the beverage.
So, if you want to continue enjoying your cuppa tea, plastic free, there is a great eco-friendly alternative for your drinking habit.
What Are Reusable Tea Bags And Why Do We Need Em?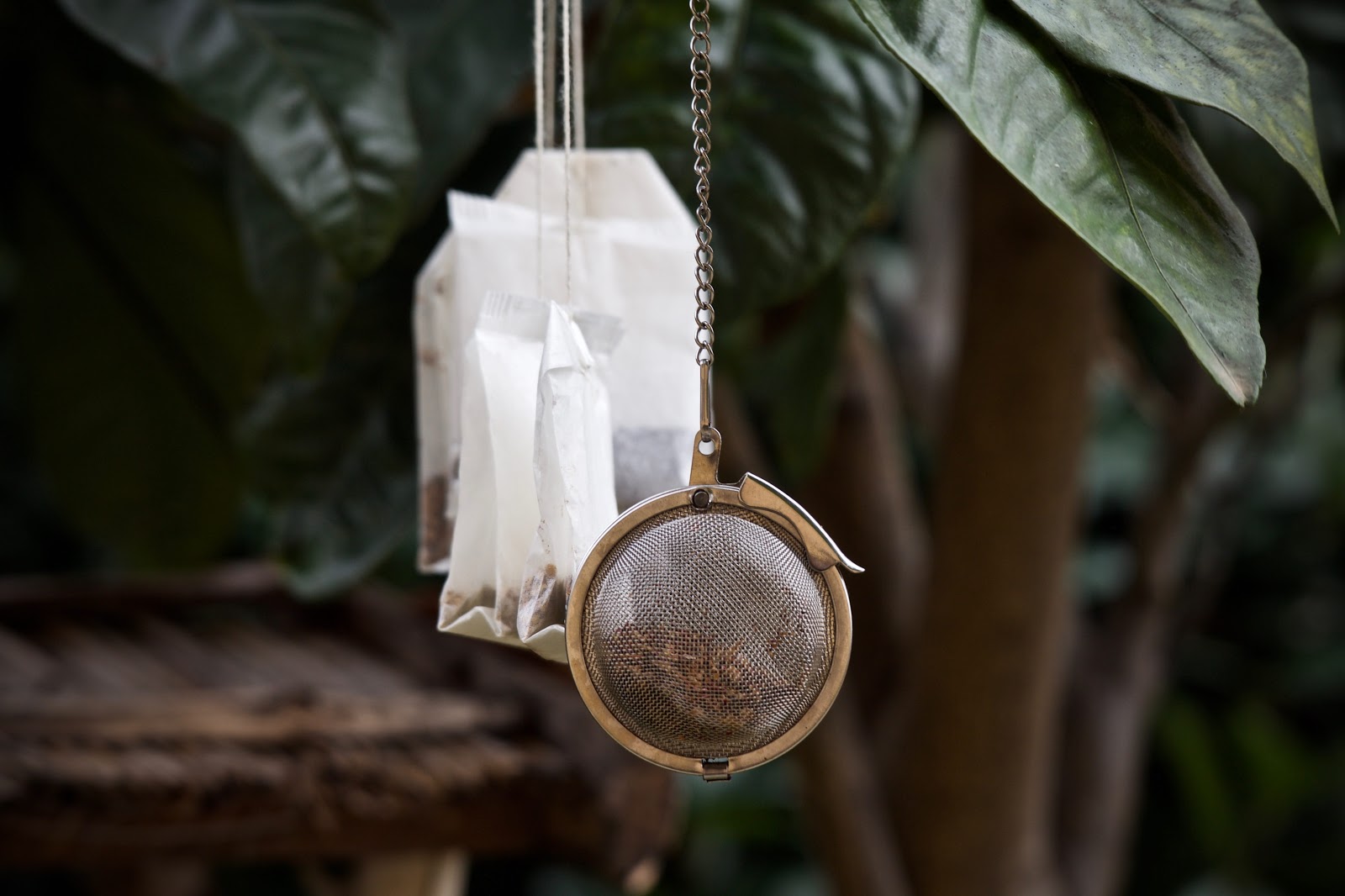 The reusable version of tea bags offers you a healthier, better tasting, and environmentally friendly option. And this can open a whole new world of enjoying your tea while you're saving the planet… winner.
Reusable tea bags can be filled with loose leaves, which gives you the option of adding or trying new flavors. But more importantly, you'll know exactly what's in your tea, so there are no nasty surprises in there.
The best thing about loose tea leaves and reusable tea bags is they have far less packaging. And this is precisely what we need if we want to help save the planet. When it comes to reusable tea bags, you have quite a few options of materials. So, let's check out what materials they have to offer:
Stainless steel –They are made with 304-grade stainless steel. This also means they're built to last.
Silicone Strainers – A modern twist on stainless steel. Easy to clean. Fun designs that make ideal gifts. Some products are dishwasher safe.
Cloth Bags – Most of them are made from organic, food-grade cotton, which is cheap and easy to use. They also come in big multipacks, so you aren't waiting for them to be washed and dried.
All of these materials are eco-friendly, but just as importantly, they are food safe, which means you'll have no nasty chemicals in your drink.
Reusable Tea Bag Buying Guide
Before revealing some of the top reusable tea bag brands, you first need to understand what you're looking for. Which is why you should take a quick peek at this buying guide:
Price
Steel and silicone will last longer and are more robust, but they cost more to start with. Cotton and mesh bags won't last as long but can be a good starting place if you are on a budget.
Size
Make sure you are buying the correct size for your brew. Some of the silicone and stainless steel are designed for one cup only. Most of the better brands will give you dimensions or brew size to help out with this.
How Many
Cloth bags often come in multipacks, so consider how many people will be using them and how many times you will need to wash them. Don't leave yourself short and if you want to reduce the amount of water you are using, washing lots together is far better than a few at a time.
Cleaning
Some models can be fiddly and hard to clean; this is often when leftover tea gets stuck in the mesh. If you don't like to hand wash things, some silicone and stainless-steel options are dishwasher safe. Check out reviews on the products to see if people say they are easy to clean. The tea bags should be adequately cleaned to ensure no bacteria build-up.
Guarantee
Surprisingly, many of the best brands come with guarantees, which means you can try something out, and if you don't think it's doing the job, you can send it back.
Unbleached
When purchasing, always check the fine details; some of the cheaper brands bleach the products to make them keep their sparkle. But this is not good for making a nice healthy cup of tea.
Recommended Brands
So, you know what you're looking for and why you need to look for it. The problem is there are so many brands out there; it can be tricky to filter through the garbage.
Let's take a look at a few brands you can trust:
Fu Store Tea Ball
This is a long-lasting tea infuser made from 304 stainless steel. They have a well thought out design with an elegant clasp that helps keep your tea locked away while it is brewing.
The fine mesh allows the tea to be infused perfectly, although it is not suitable for fine leaf tea. It's easy to use with a small chain allowing for it to be hung on the side of the pot then easily removed when your tea is ready
Emerald Heart Tea Infuser
They are made using food-grade silicone, so you don't have to worry about chemicals. To clean them, you can turn the tea bag inside out and rinse it with warm water. The Silicone tea bag ensures you get the best brews by using perfectly designed brewing holes. The problem is it's not great at holding fine leaf tea. Silicone can withstand high temperatures, so you will have no problems brewing with their reusable bags.
Mandala Crafts
These muslin bags are bleach & chemical-free, and made with natural cotton. They have a drawcord, which prevents the tea from escaping and making a mess. These tea bags are a great starting point as they are cheap, cost-effective, and come in a choice of sizes. They can be used for all sorts of other things in the home, so buying a multipack is wise. All of the Mandala Reusable Tea Bags come with a 45-day warranty, so if you don't like them, you can send them back.
Rounding Up
That's about all there is to know about reusable tea bags, but if you want to learn more, you can click here.
Remember, some tea bags have plastic hidden inside them, which means they won't biodegrade, and they aren't good for your health. The best thing you can do is start using reusable tea bags; they're better for the environment and your body.