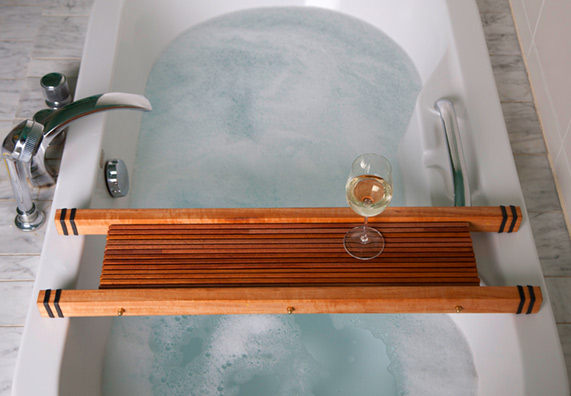 18 Bath Caddy, Rack and Tray Ideas for Creative Bathrooms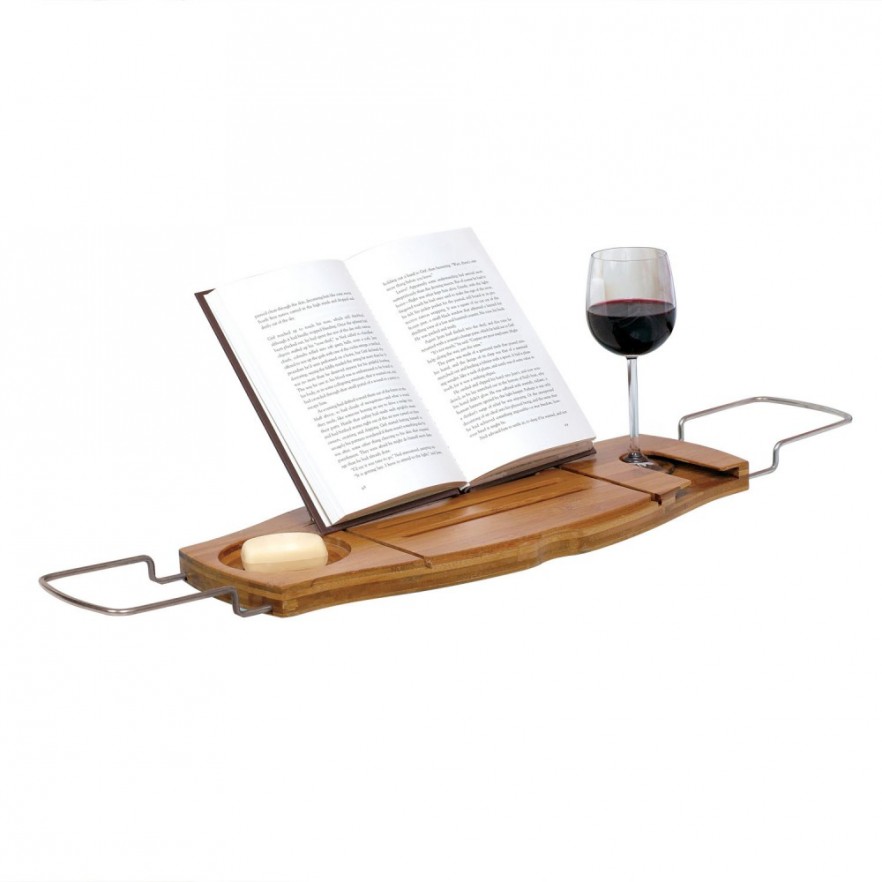 Hello creative minds! Are you ready to dive deep into the world of creative bath caddy ideas? Well you will see not only bath caddy examples here, but also some really astonishing trays and racks that are ready to be used in your own bathtub.
You like spending some time in the bathtub, don't you? For example, I like to sit there and relax. I like to play my favorite chillout radio and dunk into the tub. I like to dream about future, about the sweet moments that I had during my day. Well, a glass of wine is always welcomed in this romantic and relaxing atmosphere as well as a small candle to add the dimmed light I adore when being in the tub. And the bath caddy is the one that helps me fulfill this dream moments.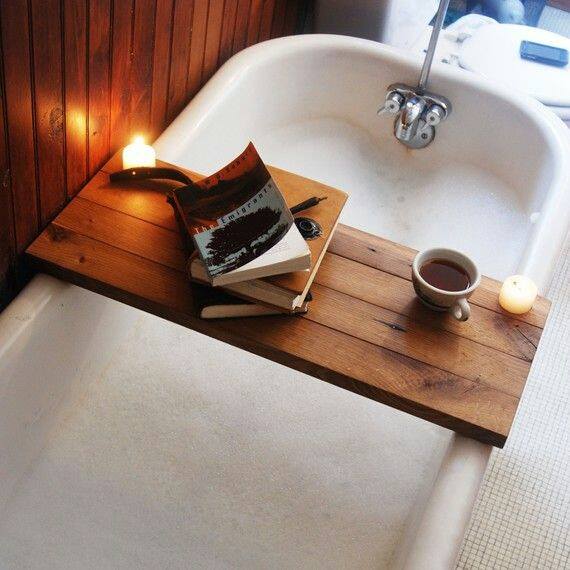 Bathtub Caddy Materials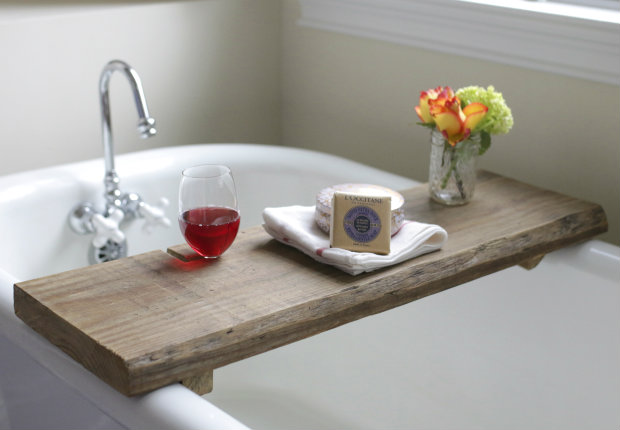 Mostly, you will find that caddies are made of wood. Additional metal railings can be added in order to provide enough functionality and safety for drinks and other items placed on the caddy.
Other examples are made of fiber glass and provide transparency. They have more modern and contemporary look than the wooden ones which usually correspond to the rustic and vintage styles.
And you will also be able to buy plastic bathtub caddy. Plastic is a widely spread material and there are some very good caddies for baths made of it.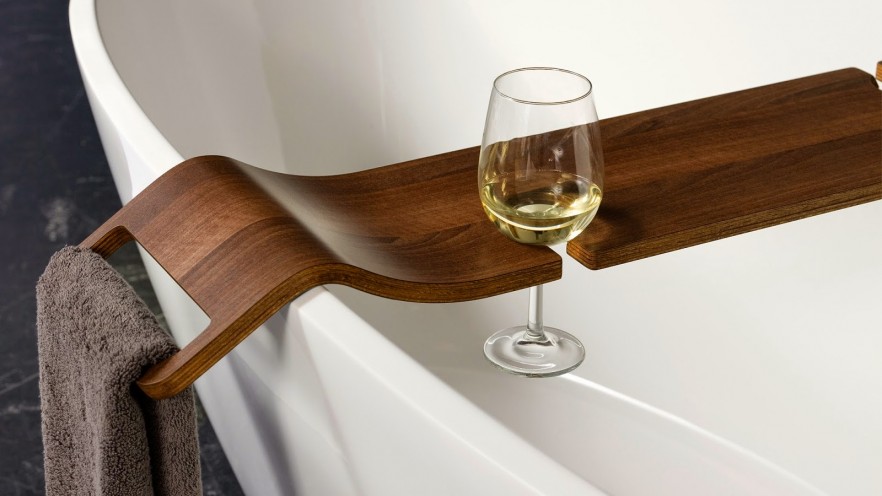 So, what about the different items that a bathroom caddy can hold on its surface. Well, this can be your bathroom soap, your body lotion or shampoo. You can also place a glass, candles and other small decorations. In the images below you will find a bath caddy with special place for books – fantastic, isn't it? What about a small plate with some cheese cuts – done, the bath caddy is able to handle even this!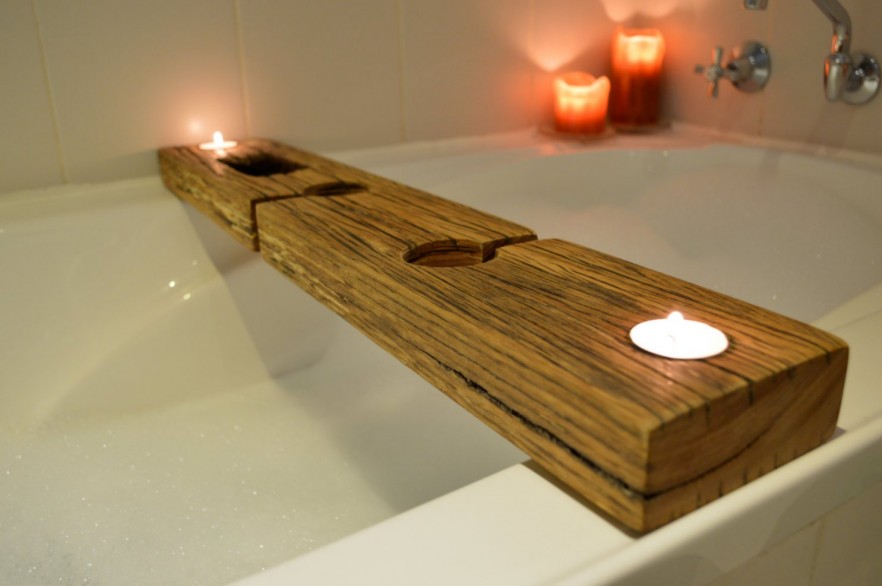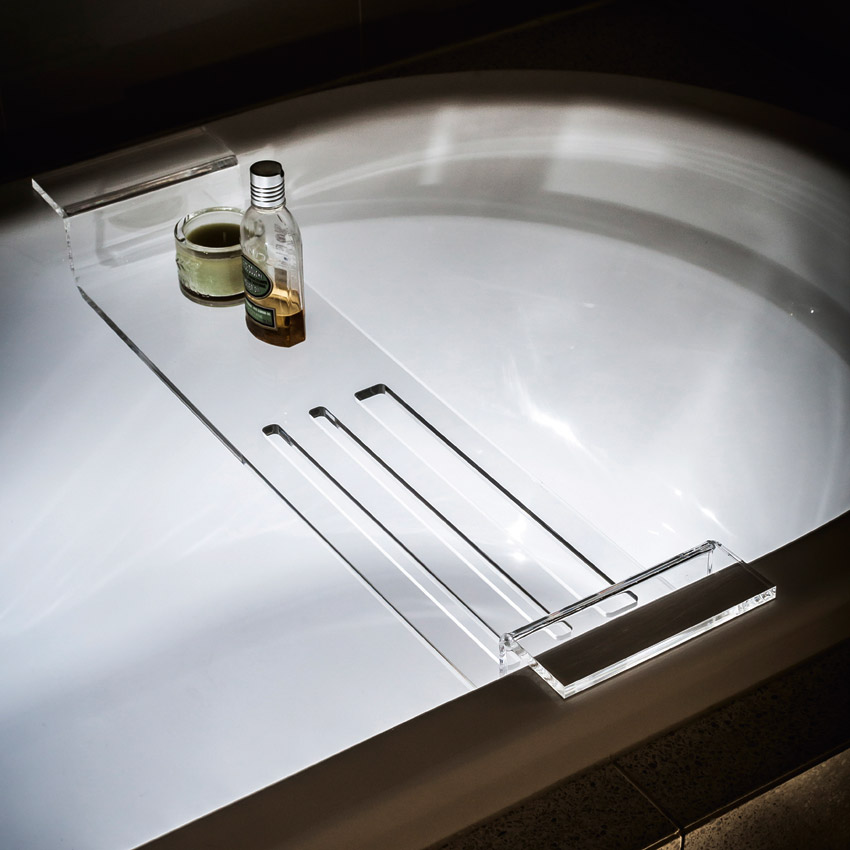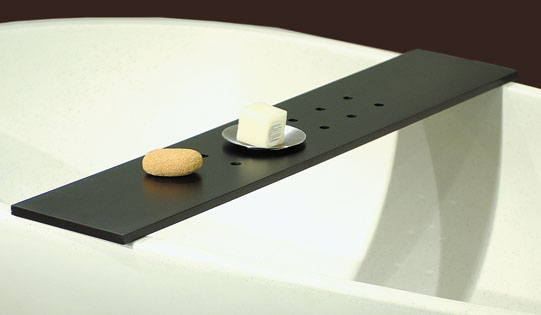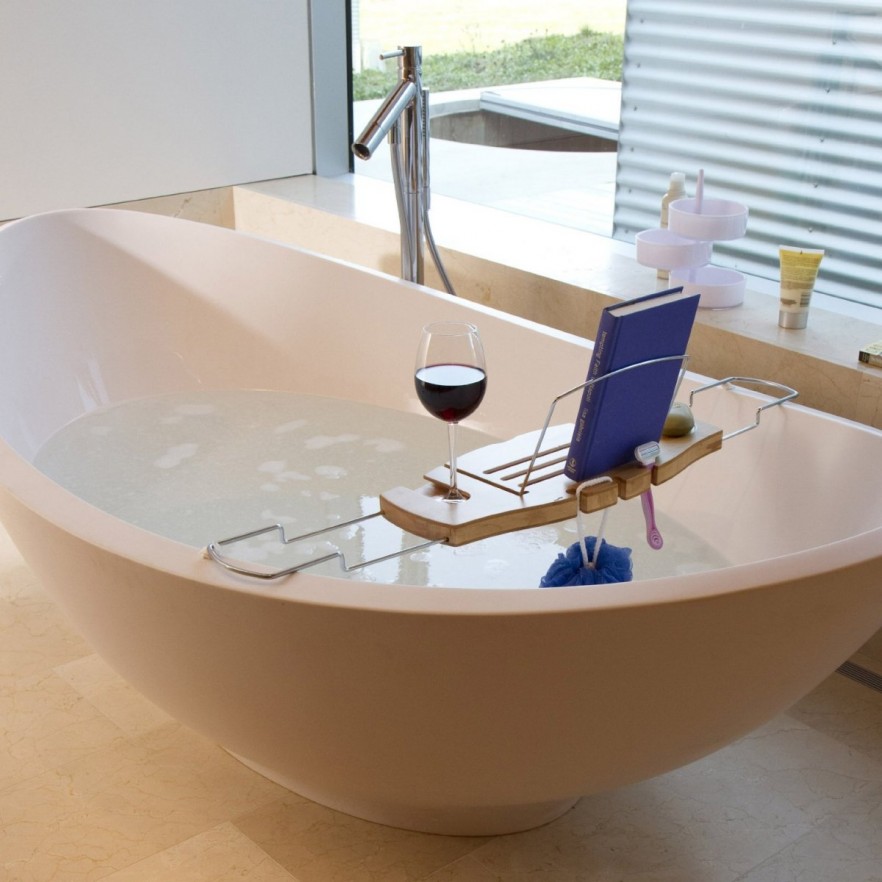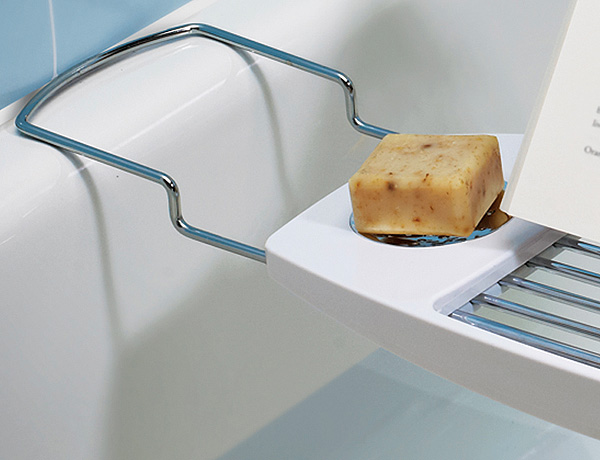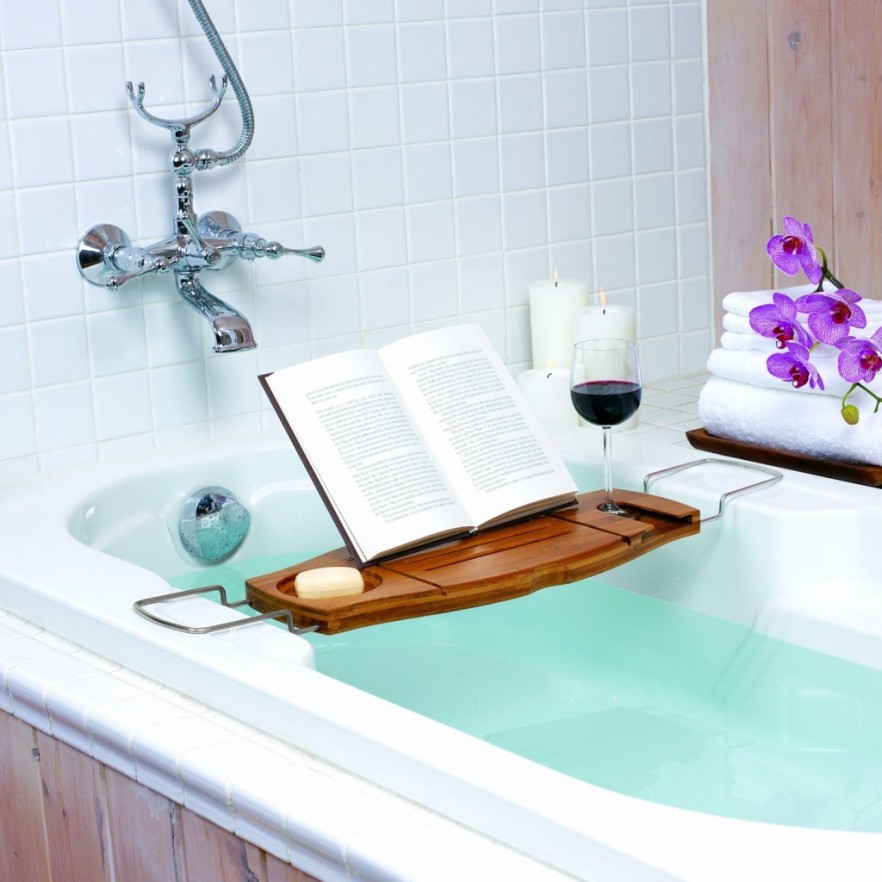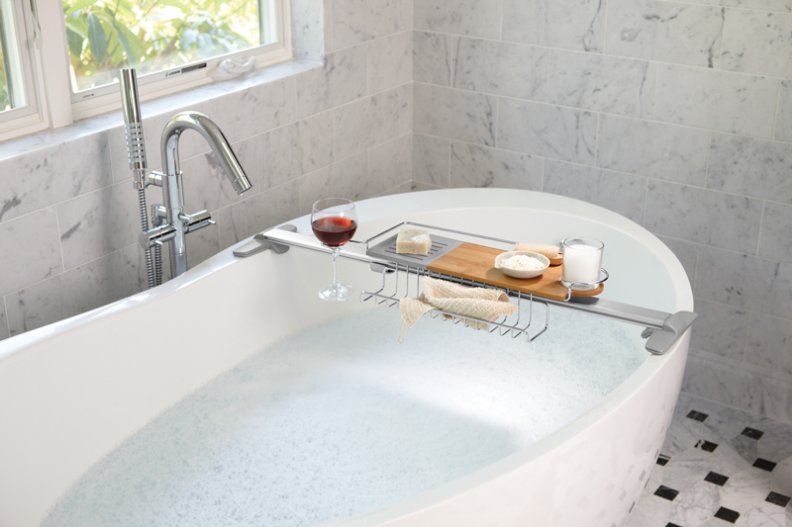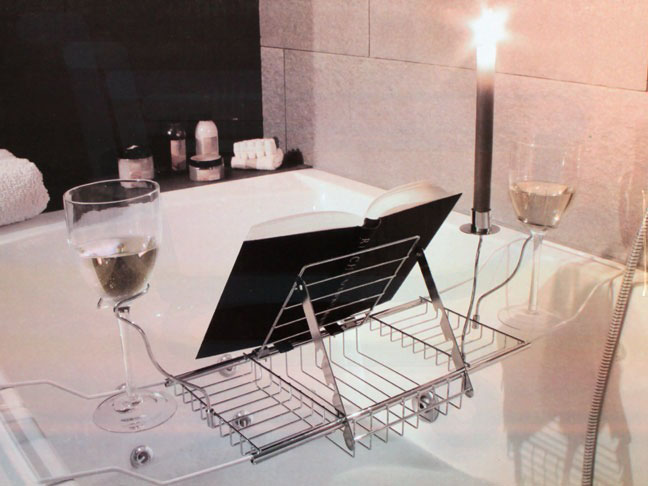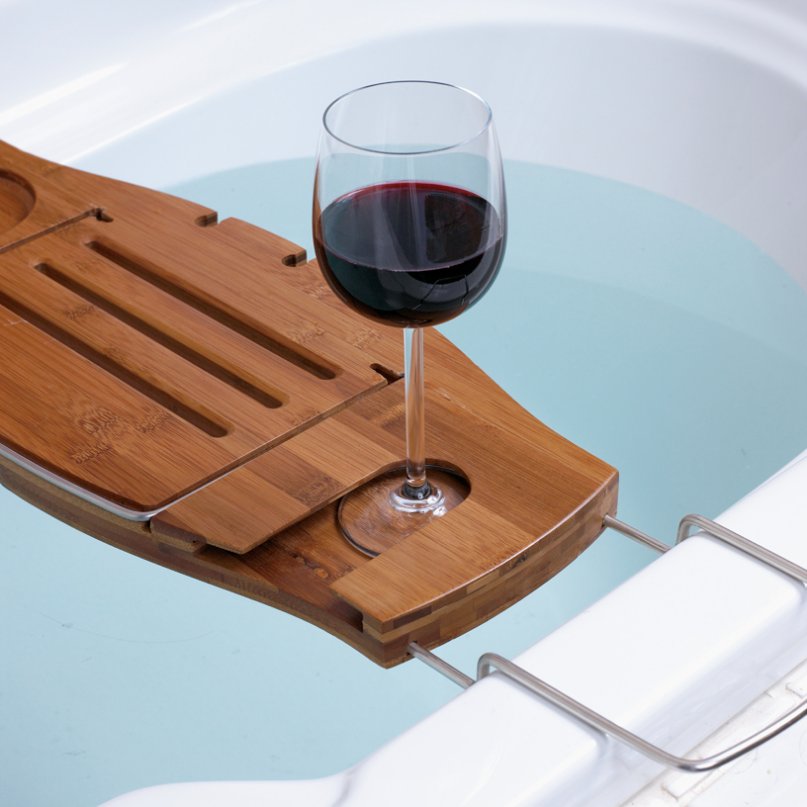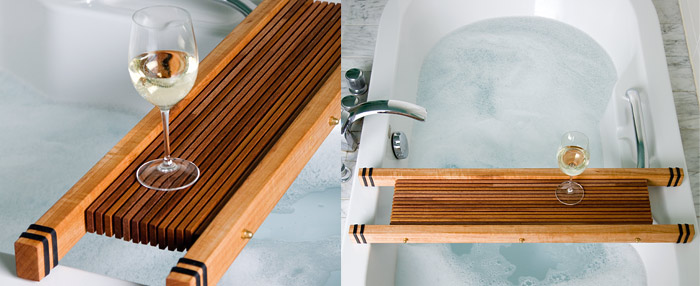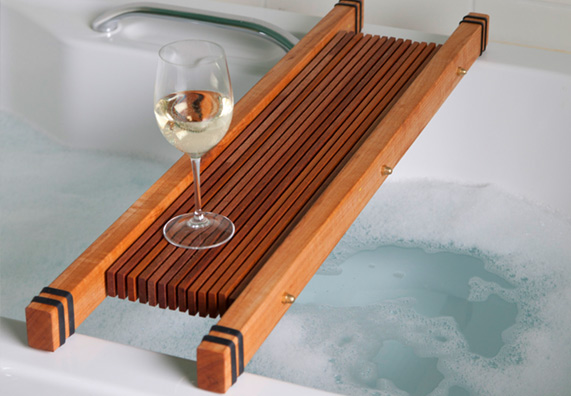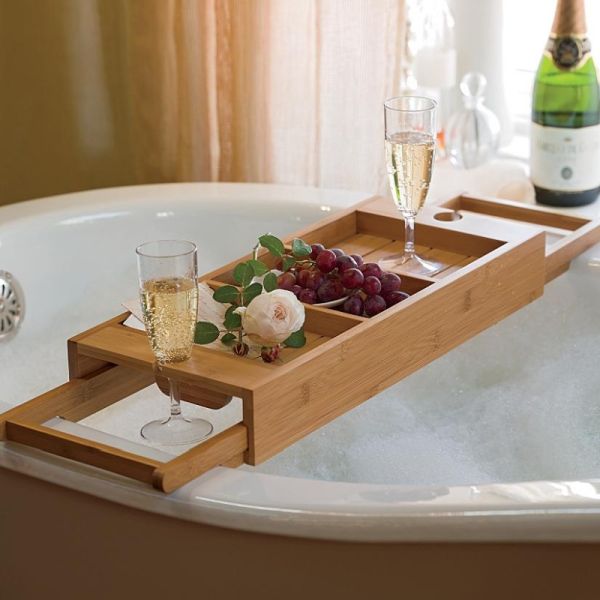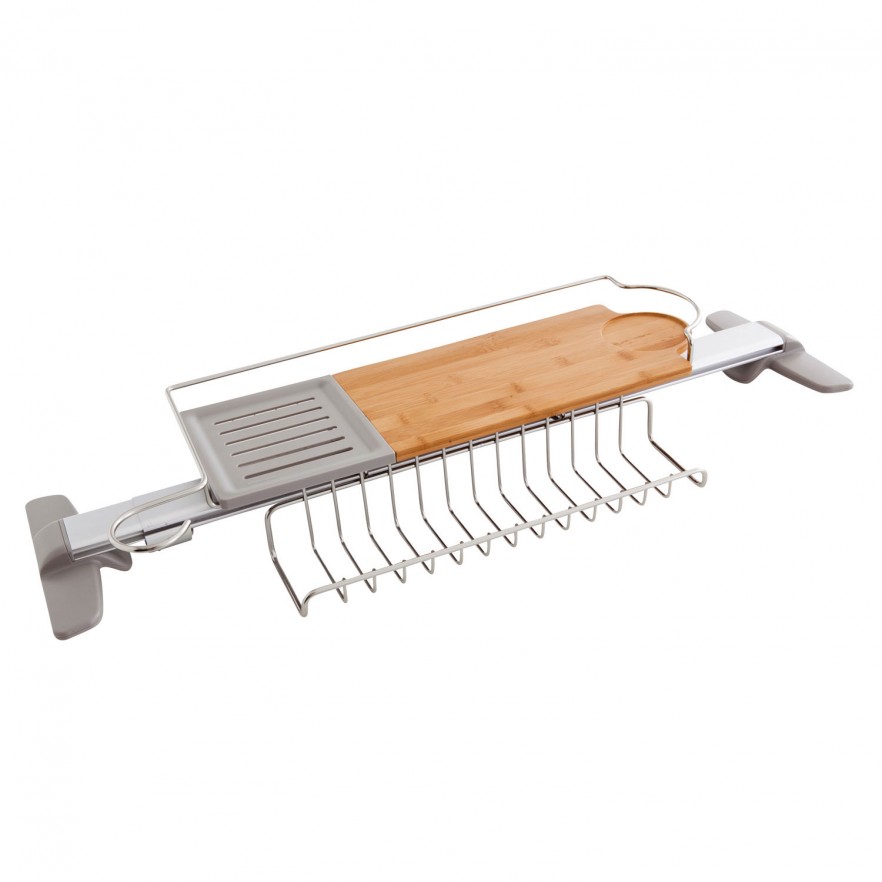 You just need to go to your local store and try to find the piece that will best fit into your bathroom.