Her beautiful, surreal landscapes remind us of the famous Bob Ross. But this young woman has her own inspiration and way to express it. Her original style is placing her among the most famous women artists of today. Artist, painter, humanitarian and environmentalist, Rachel Pohl is best known for her meticulous paintings.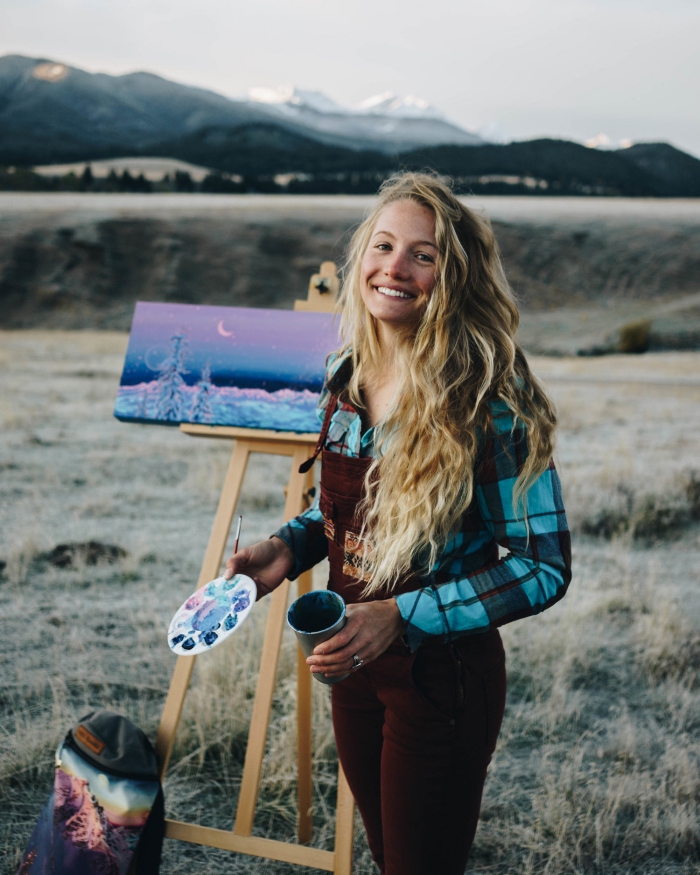 She travels to a range of different places which inspire her work. Rachel Pohl artwork unique because it depicts real situations, places and moments. The artist herself shares each of her paintings together with a photo of the place that inspired it.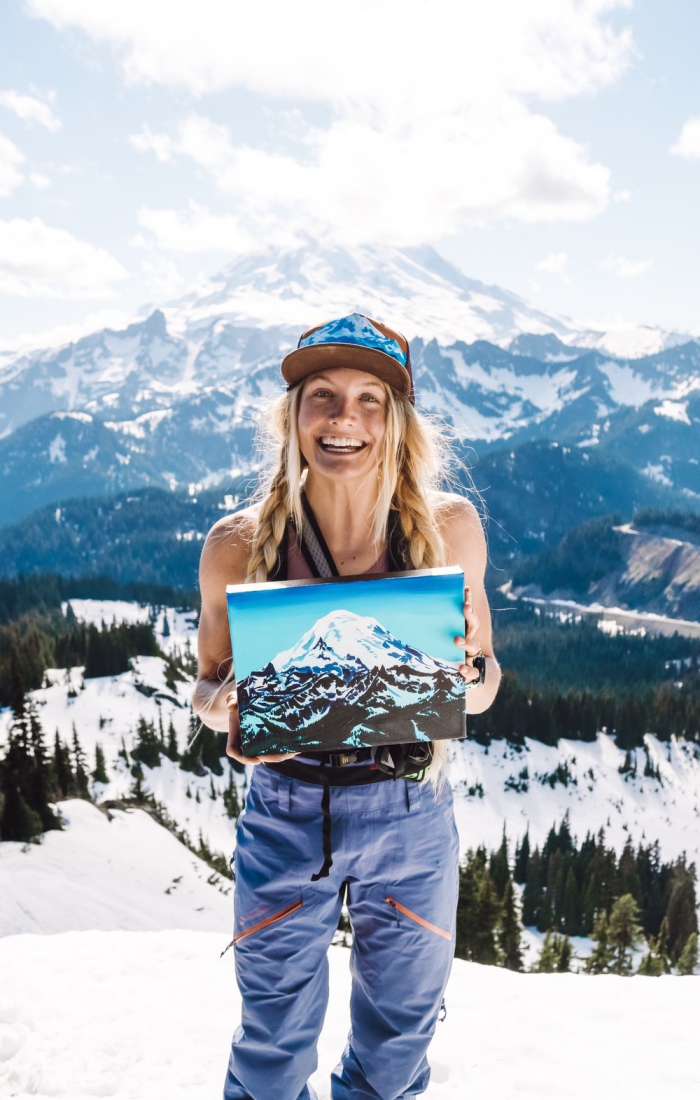 What photographers do with their lenses, Rachel does with her canvas and paints. So, here is the story of this talented young artist who is recently getting a lot of attention.
Who is Rachel Pohl?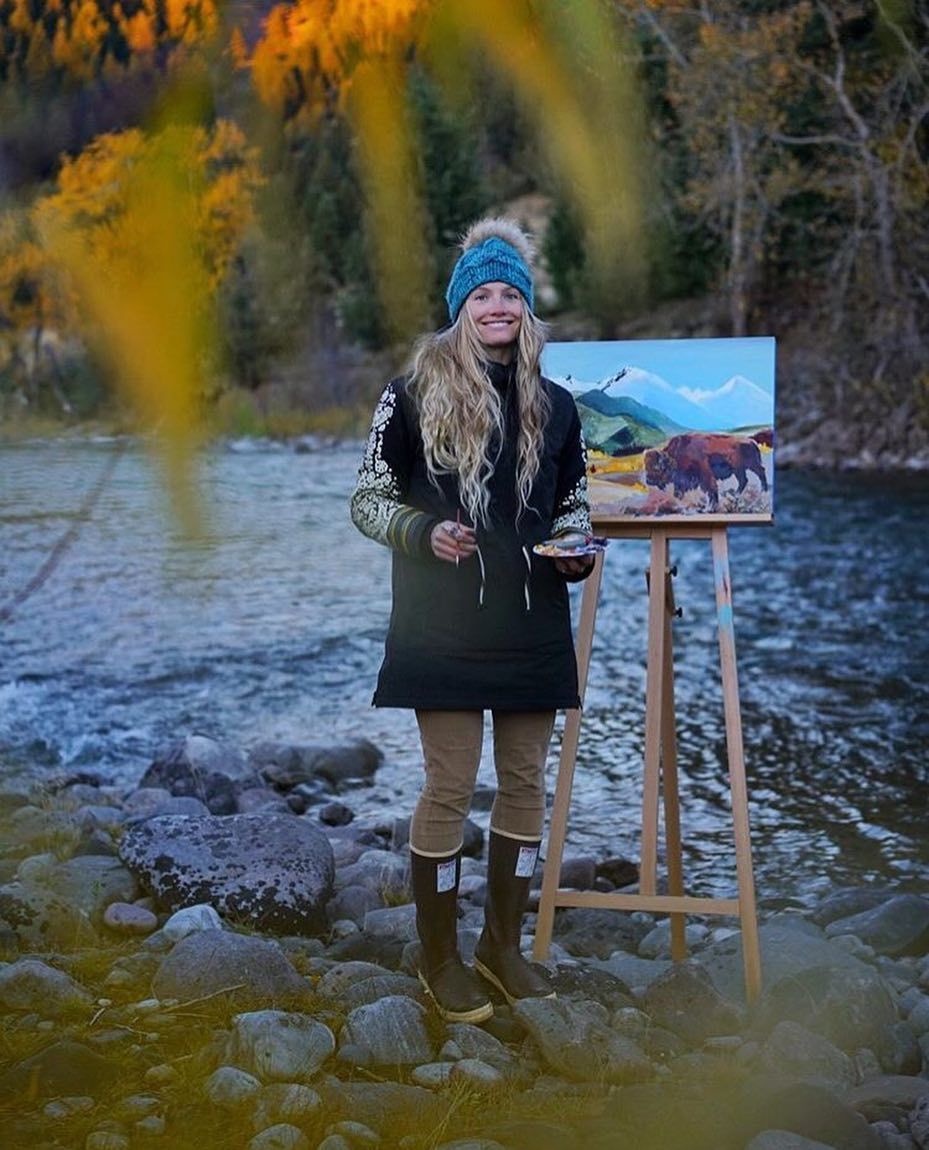 Rachel started painting at the age of five and never stopped. She used oil pastels to draw beautiful landscapes and animals. Her family was supportive and encouraged her creativity. Even today Rachel's parents keep all of her art on display in their home. Today the 22-year-old artist is taking the skiing world by storm showing beautiful photos and pictures of the locations she is visiting.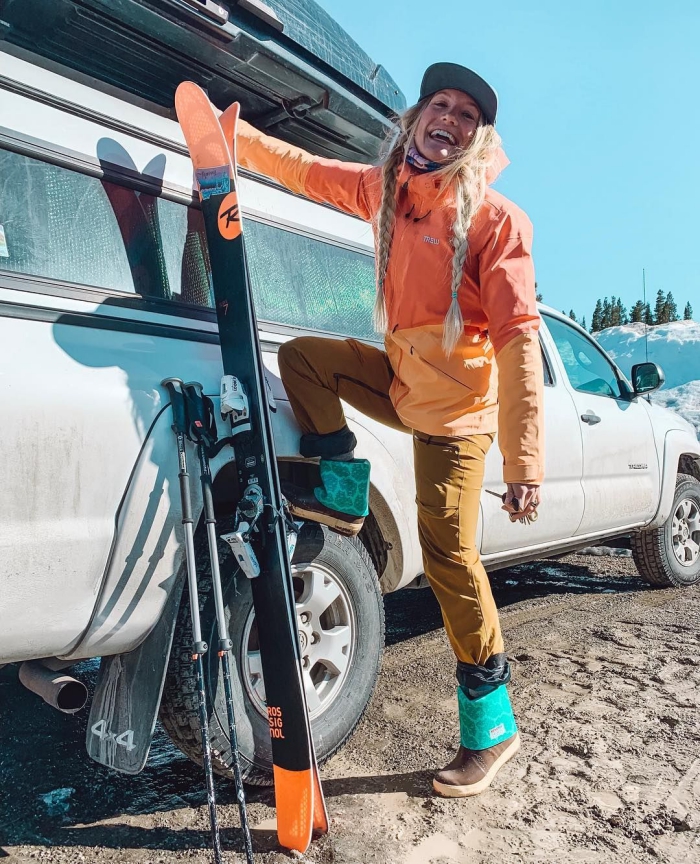 Rachel is a skier through and through. She spends a lot of time skiing during the winter and this is when she gets most excited about painting too. The combination of skiing and drawing makes her unique.
Rachel Pohl Artist Style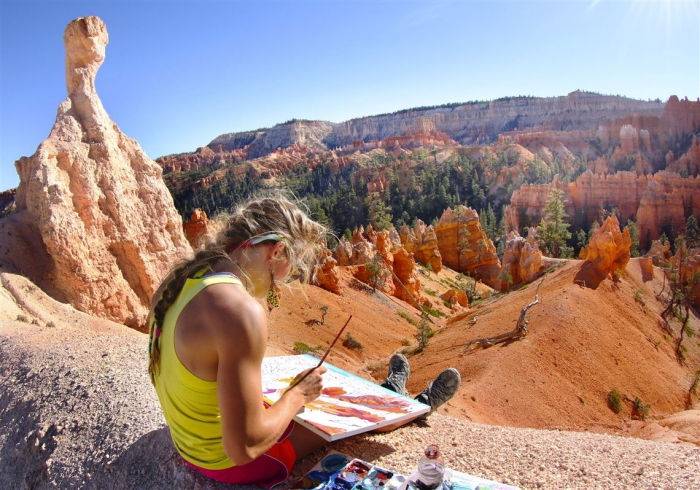 Rachel's paintings depict mountain summits, untouched snow and faraway backcountry destinations. She shows us places that are hard to reach and impossible to drive to. Her work is dreamlike, graphic, vibrant and energetic.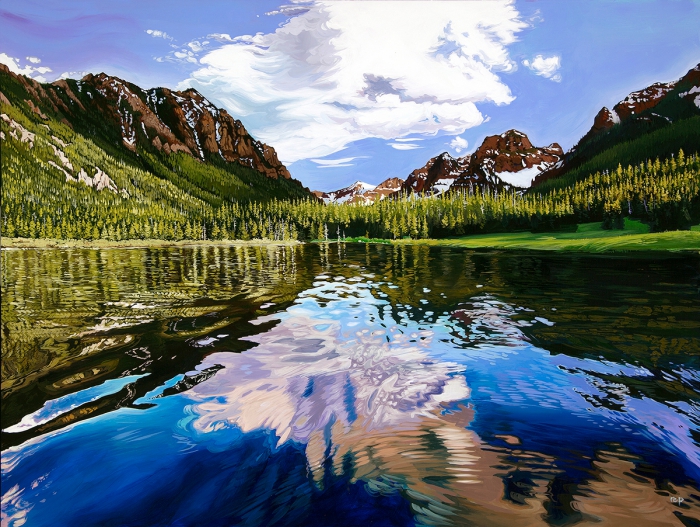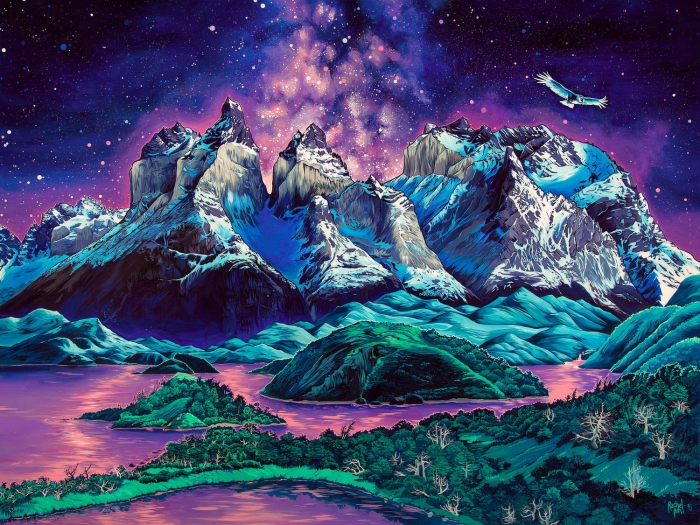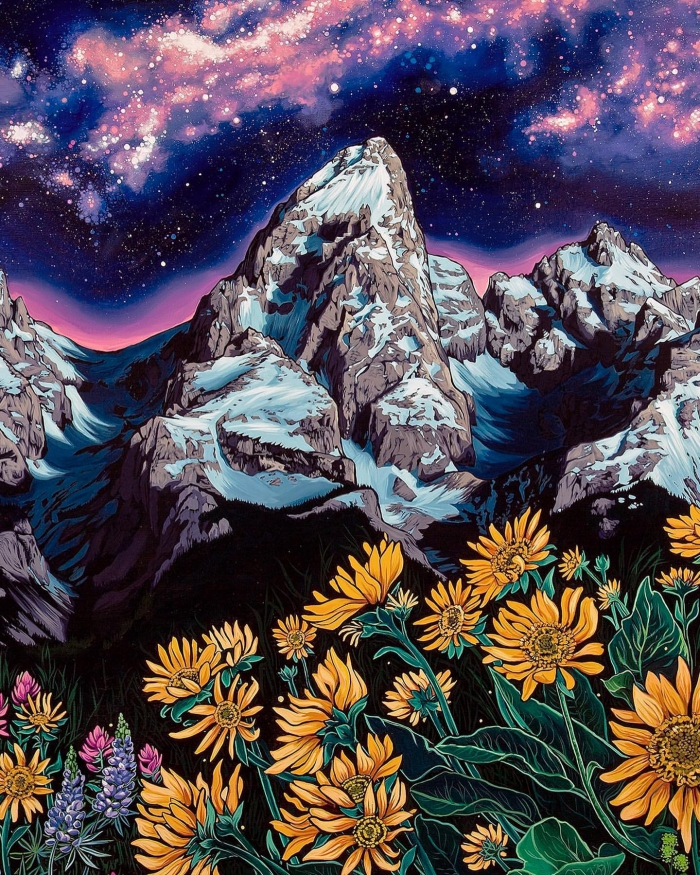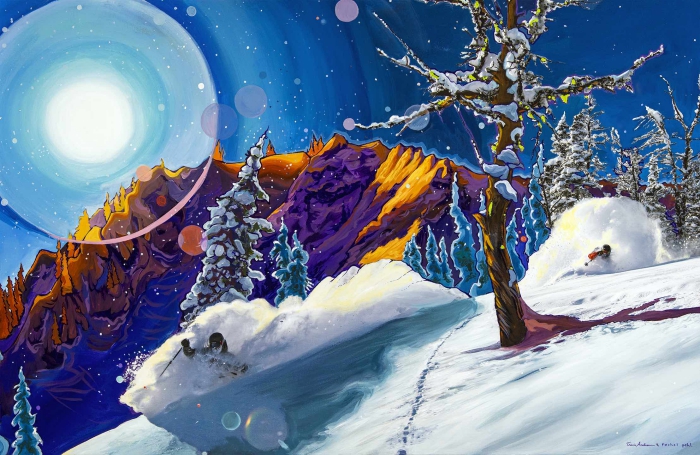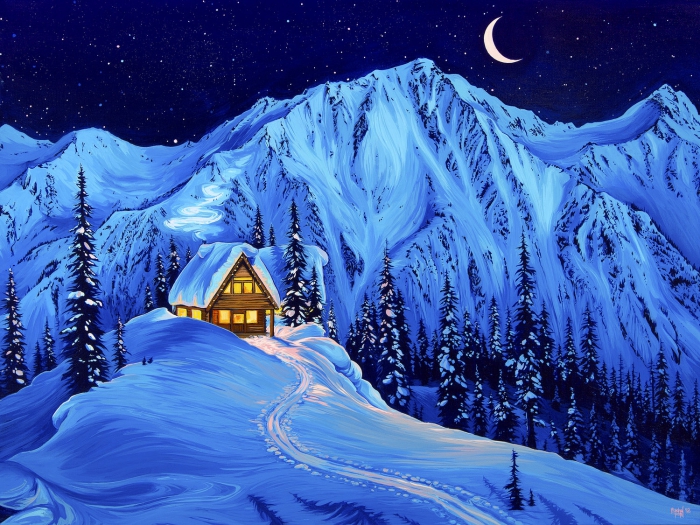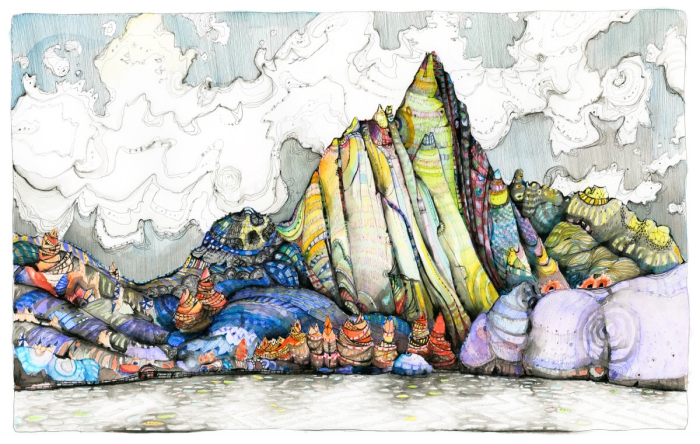 Her goal is to do paintings of meaningful places in the USA and Canada. She wants to give people something to bring home from a mountain adventure which will really bring them joy and will be much more than a photo.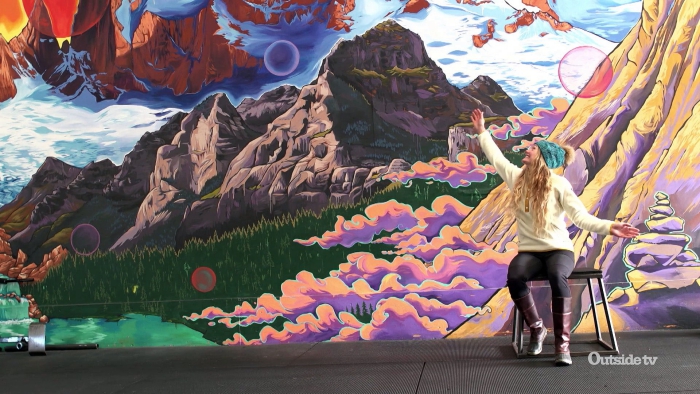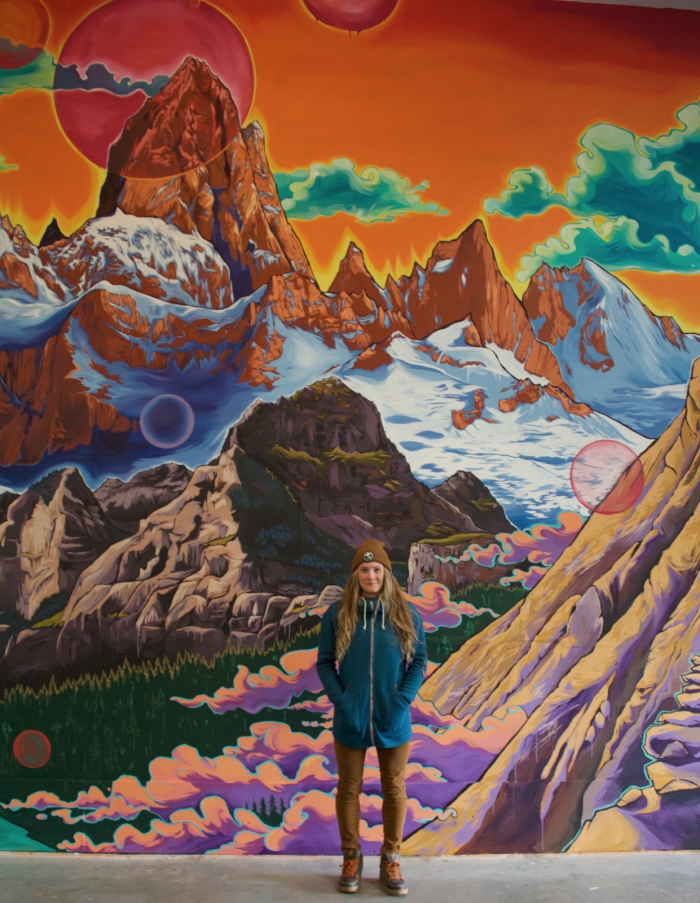 When Rachel goes to the mountain she has the mindset of a photographer. She has the urge to capture beautiful sights and moments. So, after she is done skiing, she spends hours in her room transferring the memories of the day on paper. She says that one of the most important things for her is to match the colour pallet to the feeling of the place.
Collaborations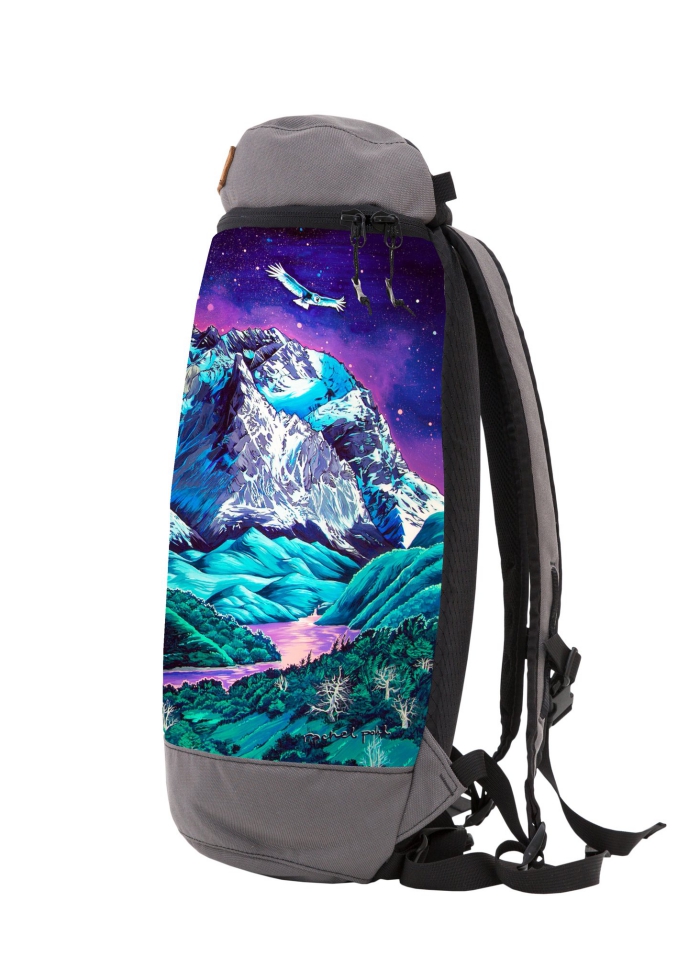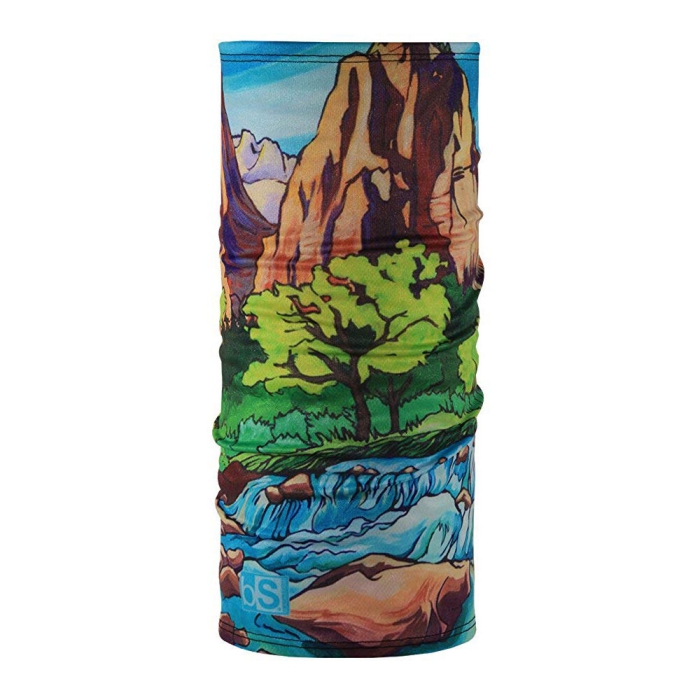 Rachel has collaborated with a range of different companies among which Black Strap Brand, Free Range Equipment and others. She is also an ambassador for Yeti Cycles. Rachel Pohls's art shows us the beauty of those hidden, hard to get places in the mountains. Through her paintings, we are able to feel the true magic of Nature. He landscapes surround us with snow and silence, as well as the magnificence of the mountains. Rachel's art has the ability to take us there and make us part of her adventures.