Who doesn't like lake houses or beach houses? However, recently everybody is about this new trend – the waterfall houses. A waterfall house is a building close to a waterfall that merges with the surroundings. The trend started with the famous Fallingwater structure.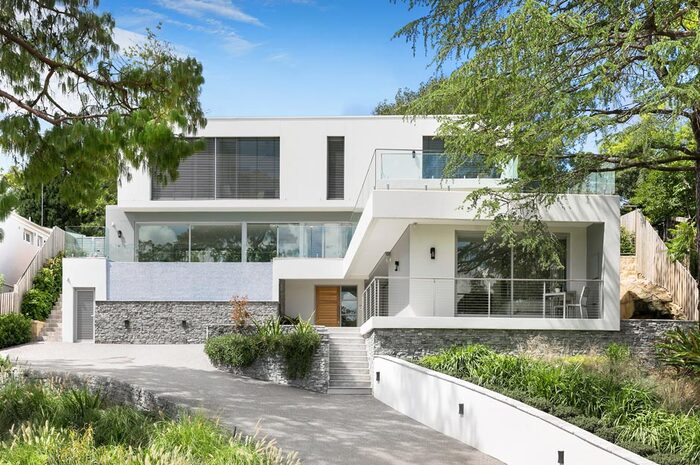 The Fallingwater Project
The Fallingwater house by the famous architect Frank Lloyd Wright in Mill Run, Pennsylvania. It was built in 1935 over a waterfall. The house was designed as a National Historic Landmark and received numerous awards such as best all-time work of an American architect, a spot on the World Heritage List for 20-th Century Architecture and more.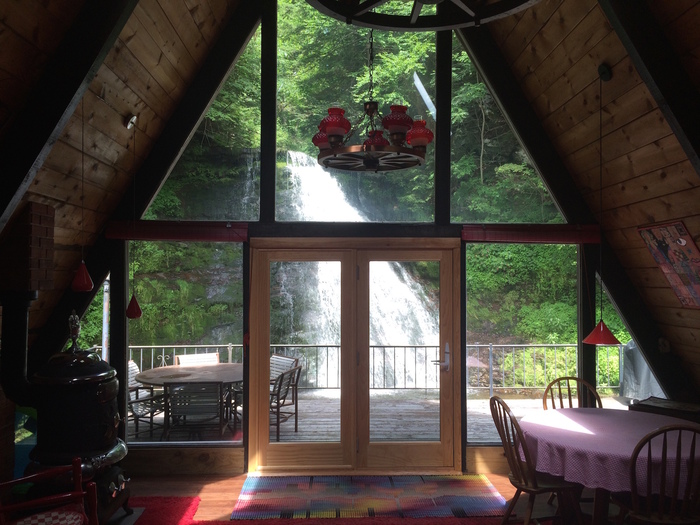 The building is modern and has a flexible design. It merges beautifully with the surroundings and creates a sense of harmony. Upon completion, the cost of the house was $150 000 and by 2019 it is around $3 million. Only the restoration works from 2001 cost several million dollars.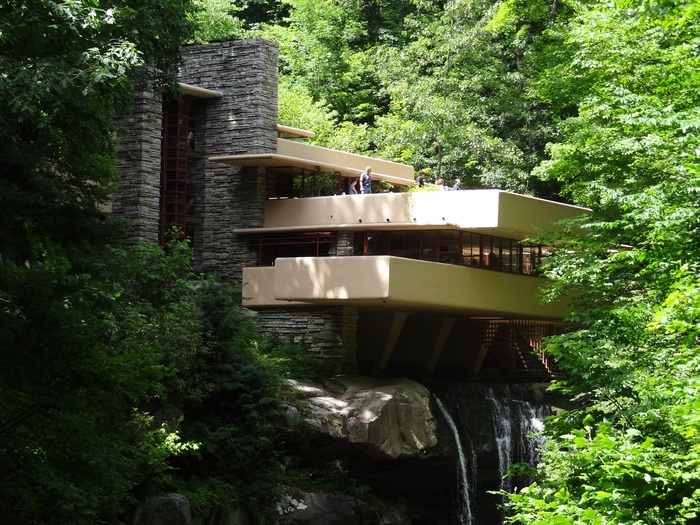 Water Fall House in New York
The Waterfall estate houses have been and still are popular property. One of these iconic homes is the 1985 home sitting atop a waterfall on Kill River – New York. It is a treehouse with a Modernist box. The architect behind the building which is also his own home is Steve Mensch. The structure echoes the design of Frank Lloyd Wright's famous building – Fallingwater.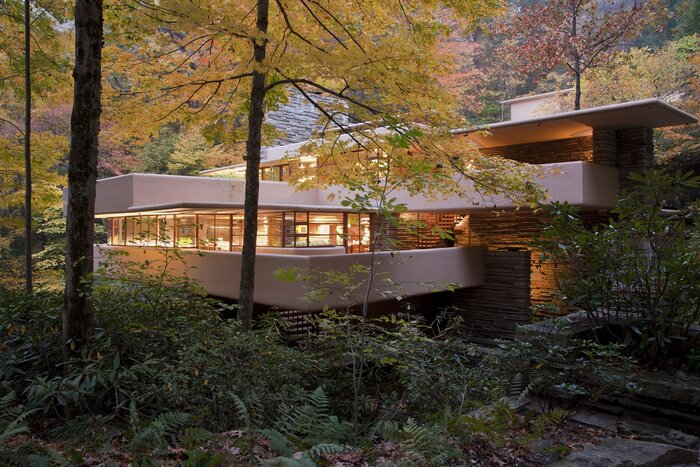 The property has a predominantly wooden interior and each room is overlooking the water. The open-plan living room has glass exterior walls that open the house to the beautiful surroundings and Nature.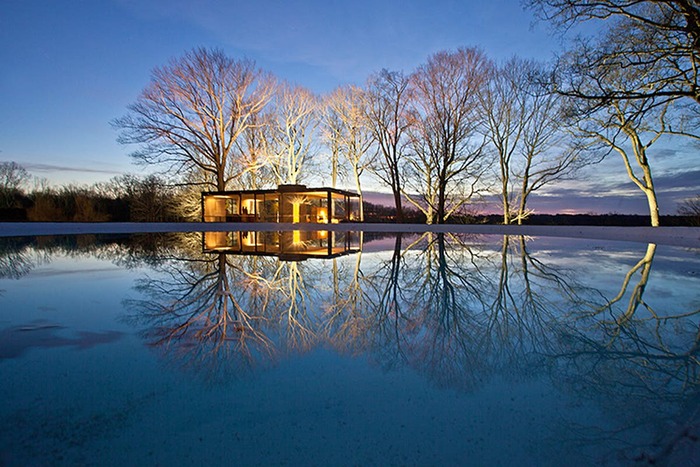 The waterfall house has a separate patio, connected by a walkway that hovers at the edge of the waterfall. This is the perfect spot for those comfortable with heights.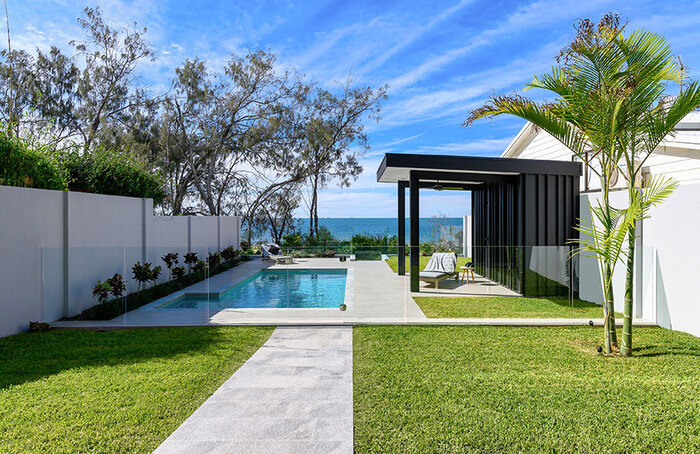 Above all, waterfalls are showing us the beauty of Earth and the power of Nature. The iconic buildings above have changed and are still changing the way architecture and design looks. These buildings are popular around the world for their beauty and stylish design.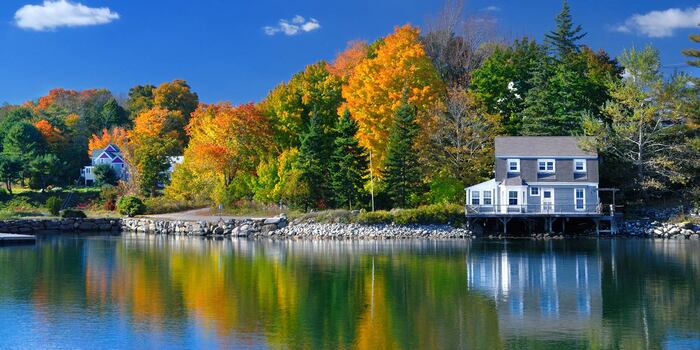 The waterfall houses are definitely a dream for many people, they merge modern architecture with the tranquillity of Nature and the sounds of water falling. In addition, in these gorgeous structures we are seeing the rise of a new architectural style – Organic architecture which merges Nature and design in an impressive symbiosis.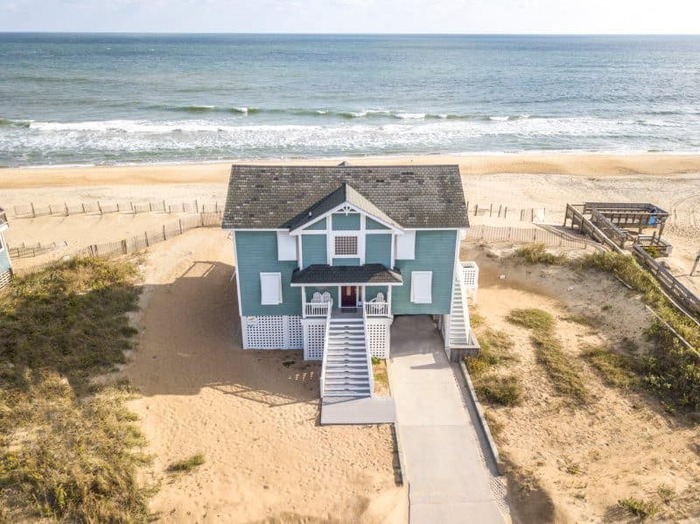 Similarly, these two structures are the example of modern vision from the '90s. The waterfall houses trend will continue to grow and expand in the future with concepts like organic and zero-waste becoming more and more powerful in all areas of life including design and architecture.