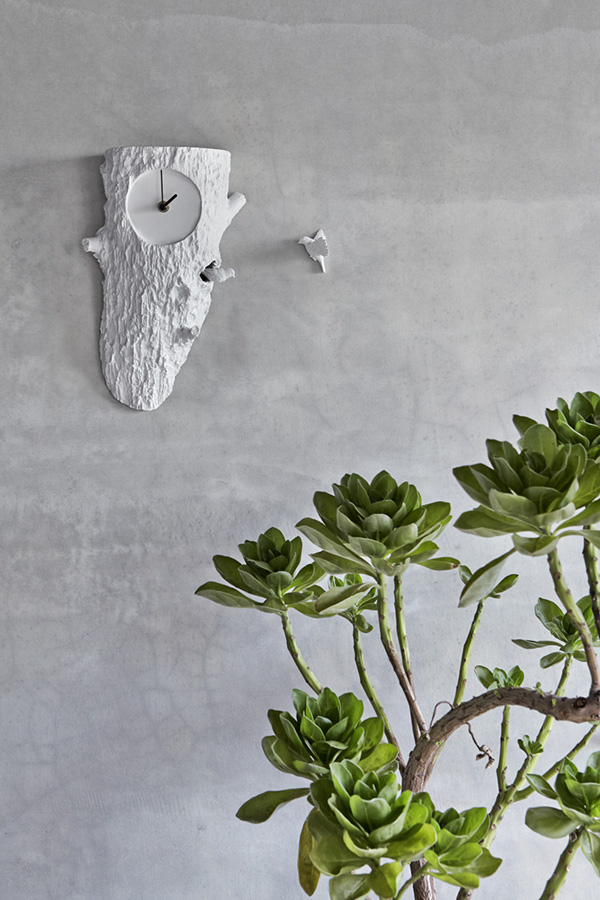 Wall clock – interesting and safe way to bring in the spirit and feeling of the interior of your home. To serve as an attractive detail or original tricks, highlighting the furniture and color of the walls. Designers Haoshi Design chose clock name Cuckoo X to rediscover the charm of the standard and well known from the past cuckoo – clock. Battery-powered and made of resin, it imitates a tree trunk. Unusual in it there are two grits – one inside the clock and the other on the wall beside him. A illusions that communicate with each other. In traditional models cuckoo is only one, but here the goal is different, creative and interesting. One detail that gives meaning to the type of interior and carries its message. Unusual sophistication and beauty,  just a clock!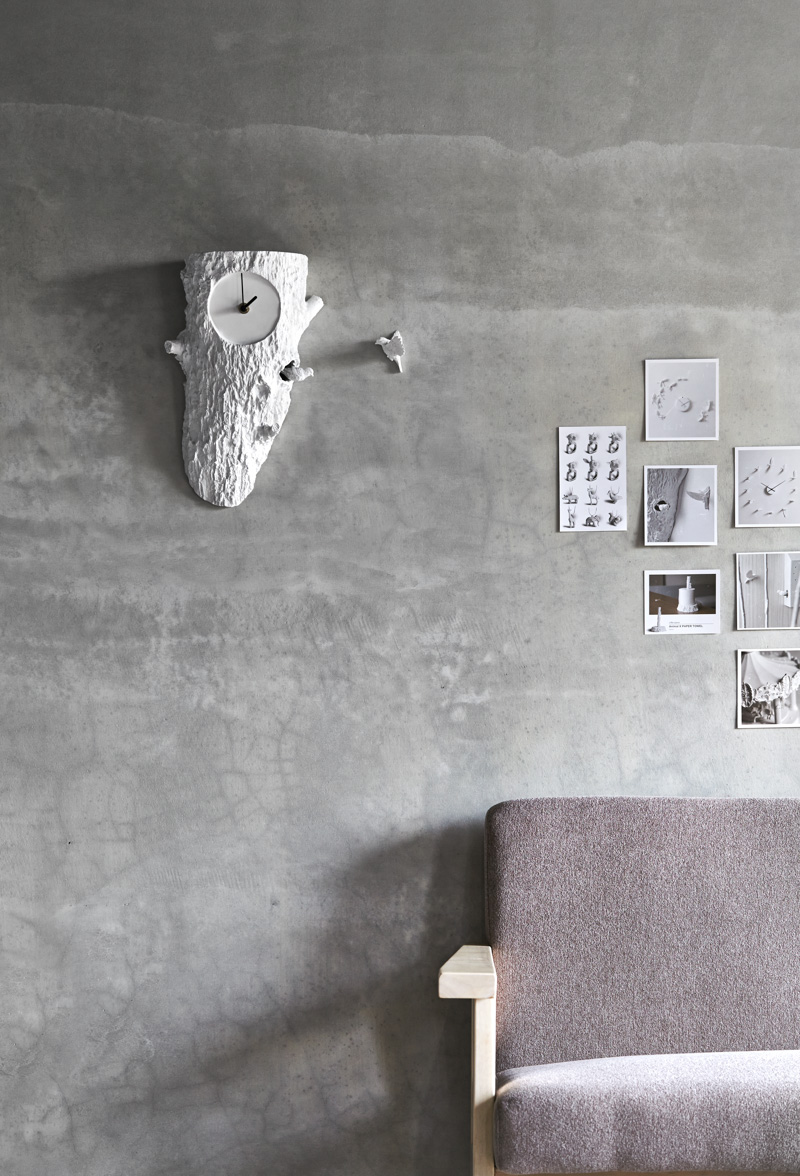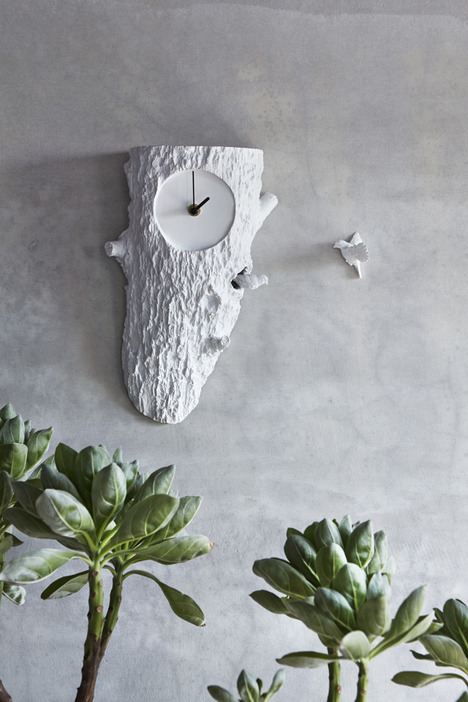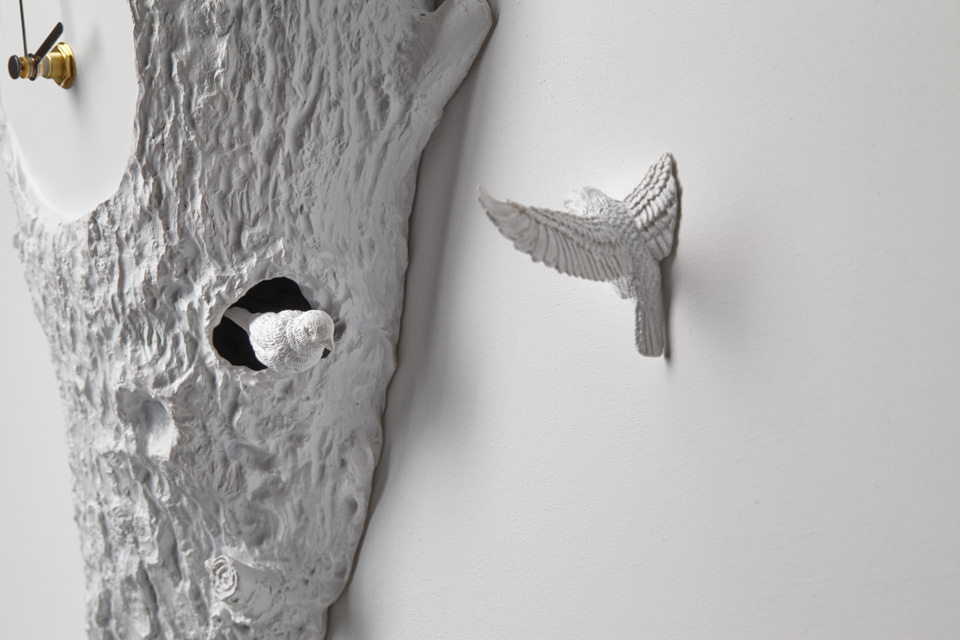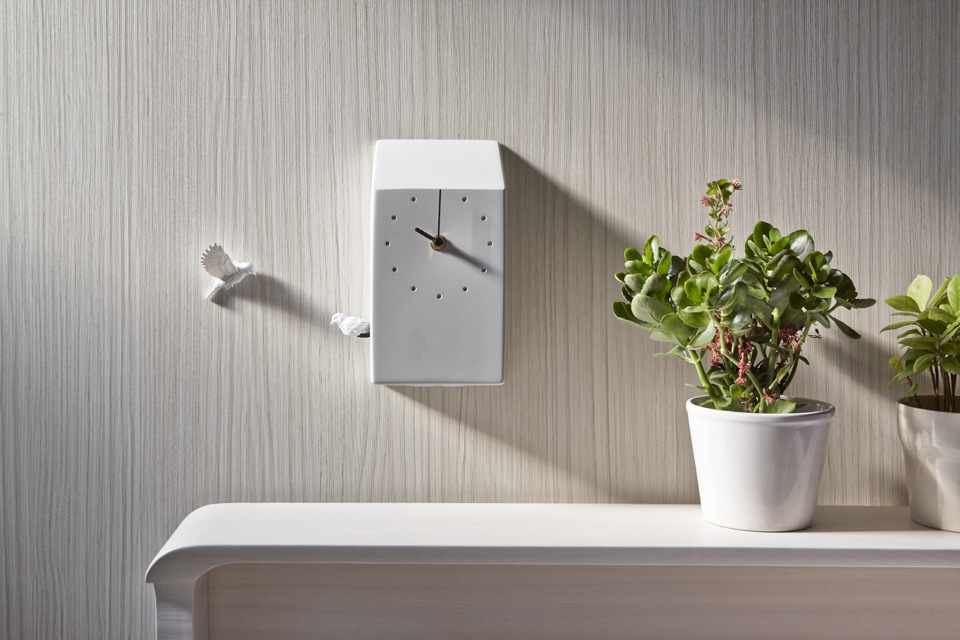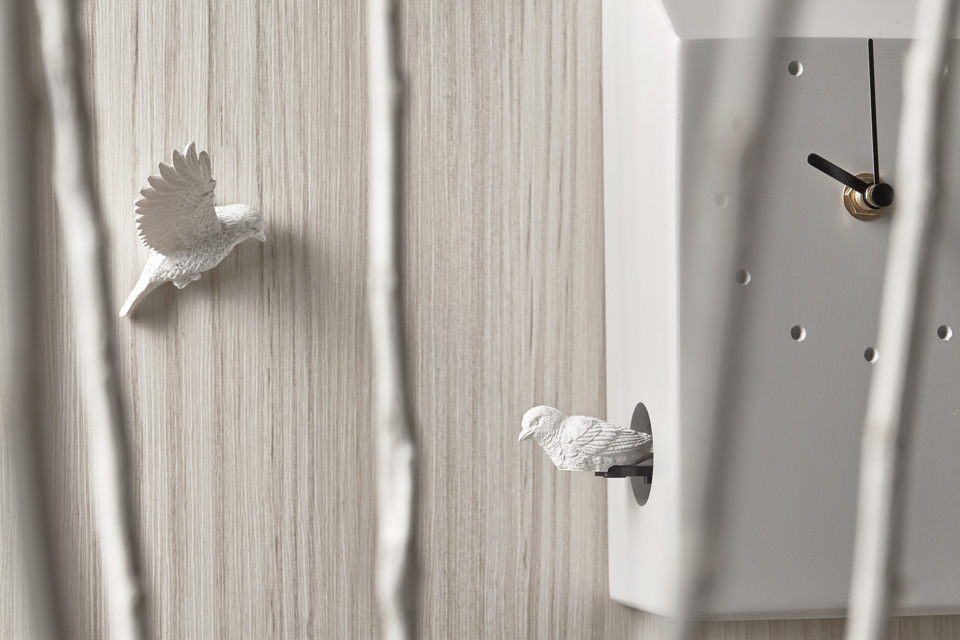 Here are some other inspirational cuckoo clocks that can bring color in your home and make your interior design a it a little more interesting and different.
https://www.youtube.com/watch?v=tlEtr3Lq-9g
Check some other ideas here.