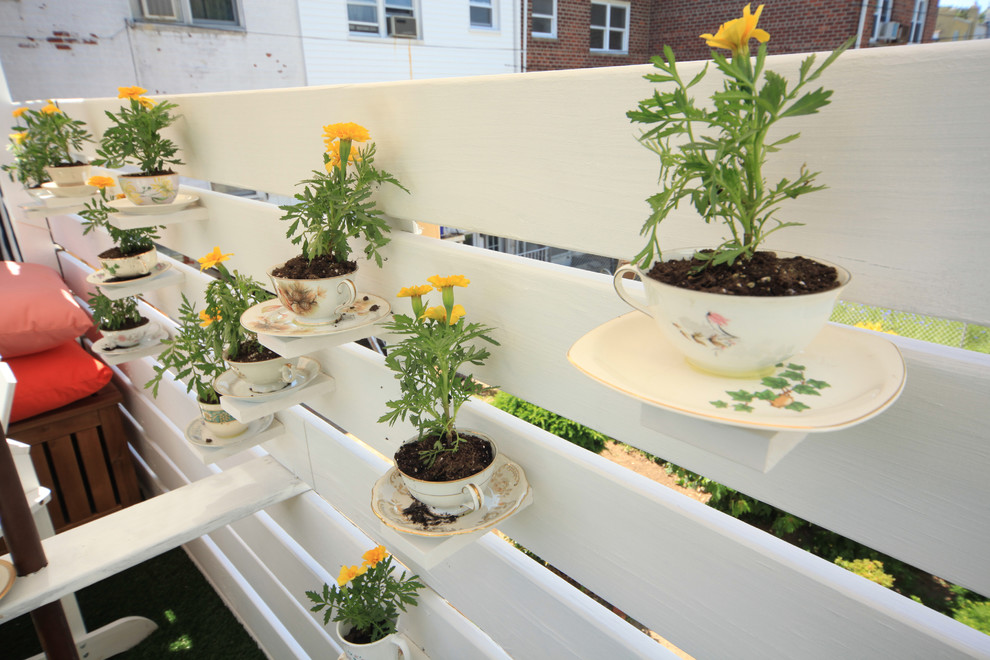 PAINT IT BLUE
Paint can be an incredibly effective tool for refreshing outdoor spaces. Some builders restore wooden verandas, painting them in a summery nautical palate that is complemented by striped textiles and comfortable wooden furniture.
TAKING THE INDOORS OUT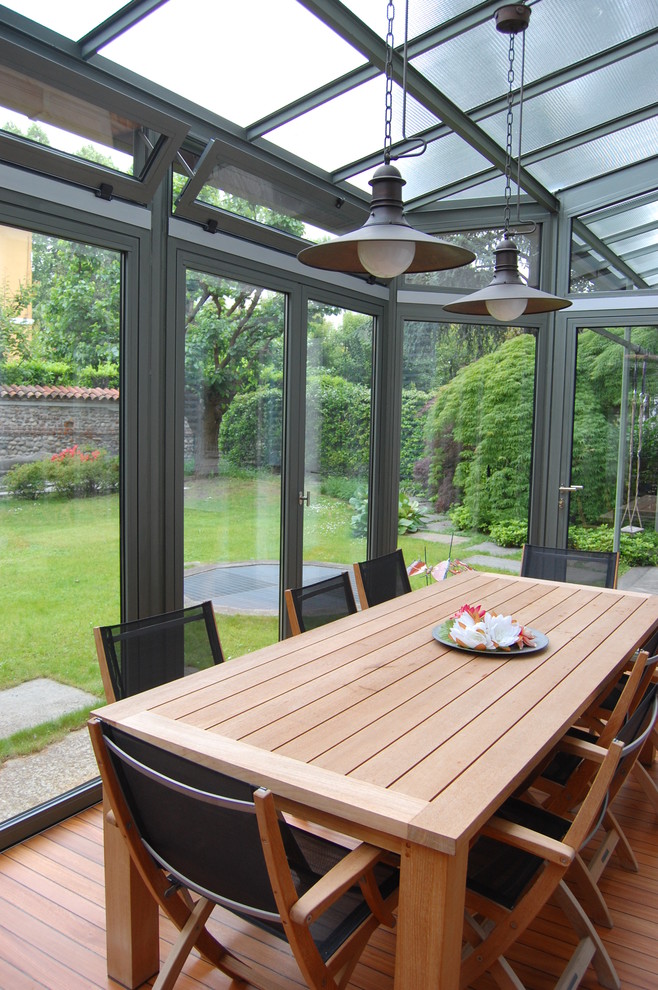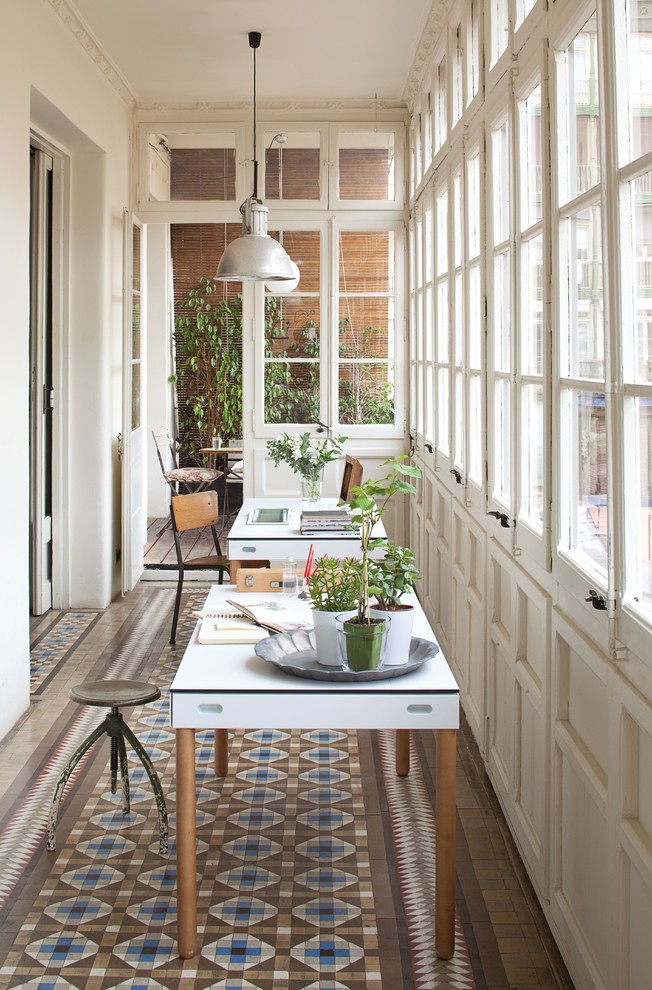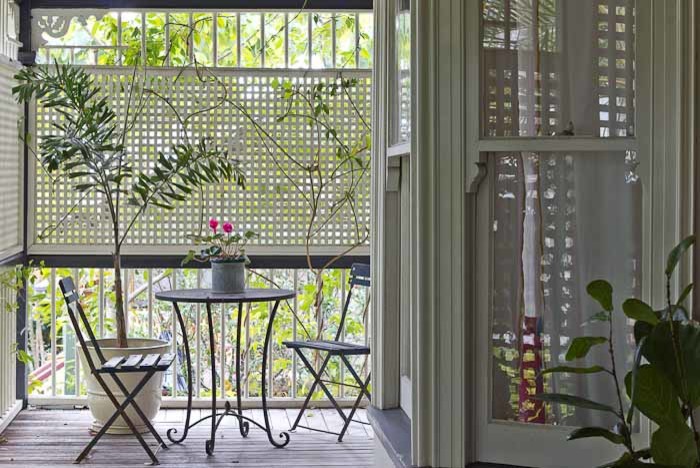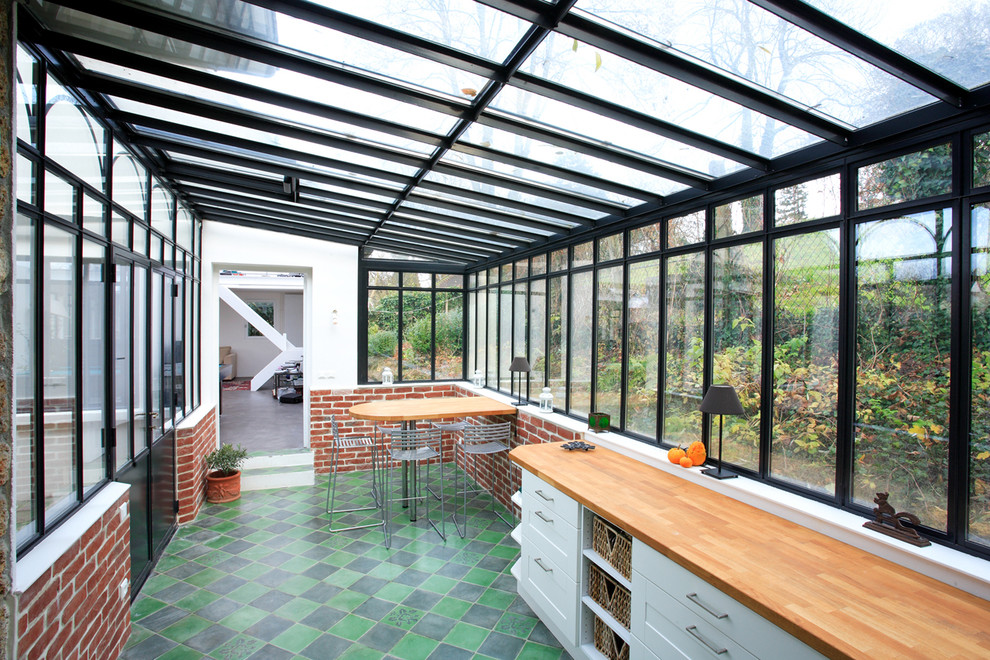 Bring the indoors out. When it comes to mixing and matching accessories in chevrons and bold patterns, the options are endless (let's just hope the sunshine is too).
NATURAL SELECTION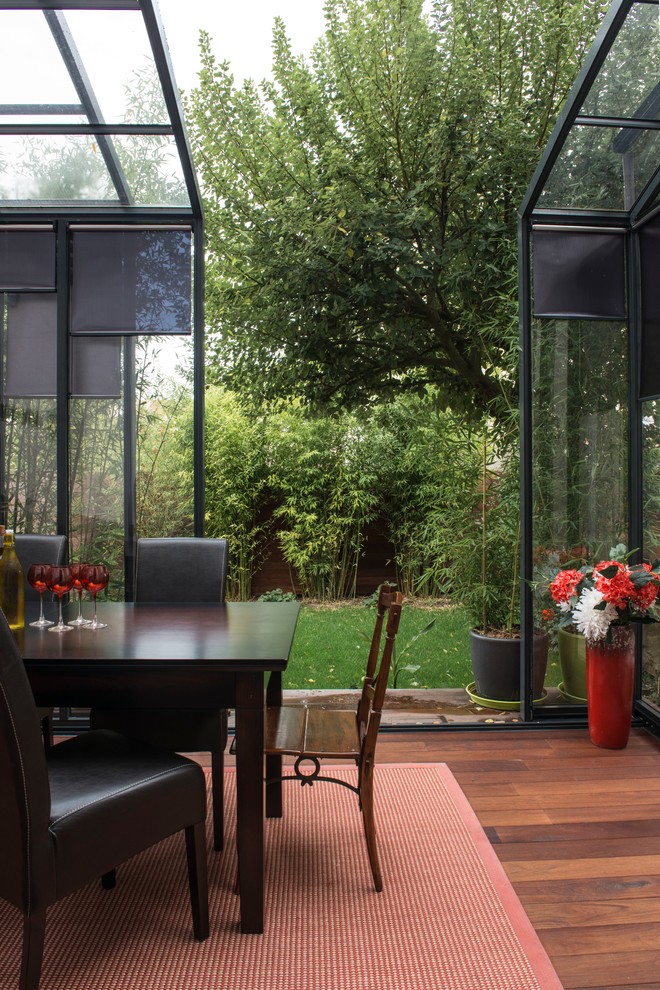 Create a stylish covered seating area with rattan furniture and outdoor rug. This is how you can have a place where you could linger for hours. Opting for an outdoor room with a thatched roof gives shade and protection from the elements, as well as a lovely dappled light.
Lean-to conservatory styles
This is a popular style for homes with limited space. A lean-to is particulary common for period terraces as they make the most of the space at the side of a house.
What to look for…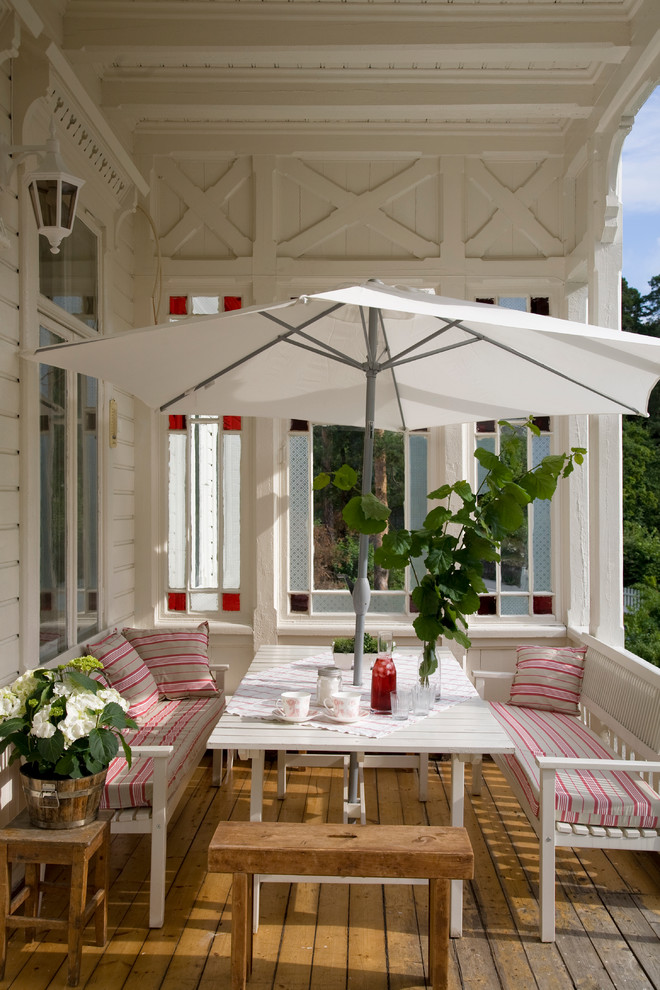 A lean-to style conservatory is often a good idea when the main house has a complex or non-symmetrical roofline, as it doesn't confuse the outline any further.
Boathouse Deck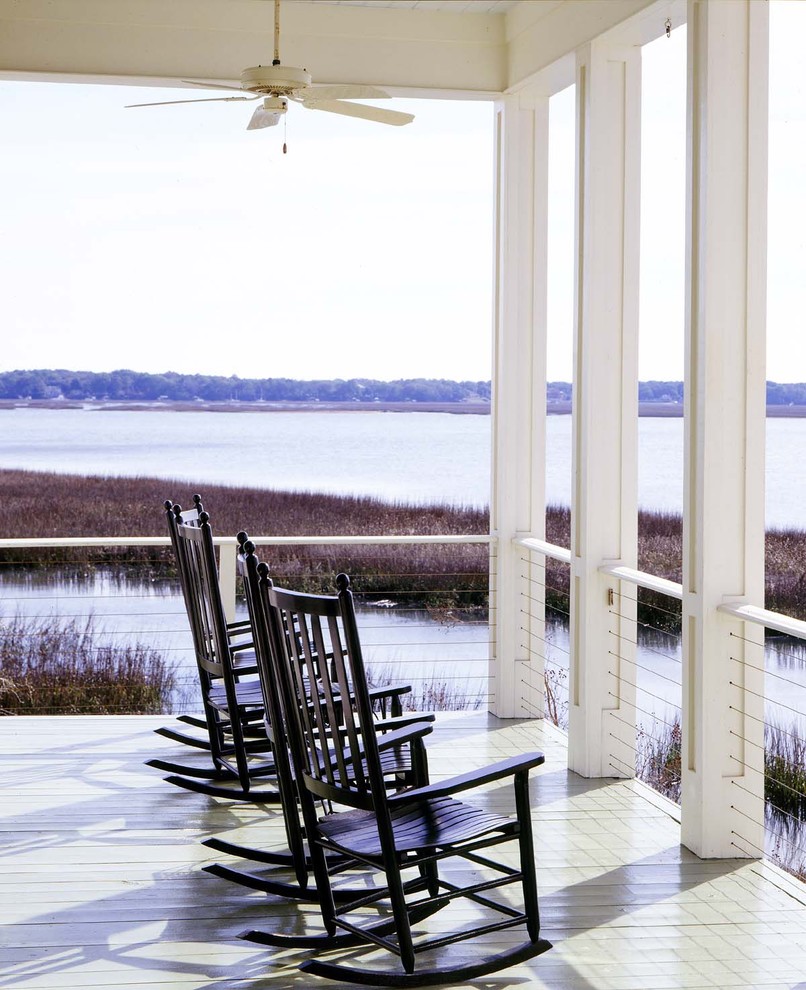 Adirondack chairs and midcentury bentwood seating, as well as a coffee table crafted by a local artisan can be the best you can have in a summer cabin's deck. Blue-and-white pillows bought from Restoration Hardware are able to complete the atmosphere.
Warm and welcoming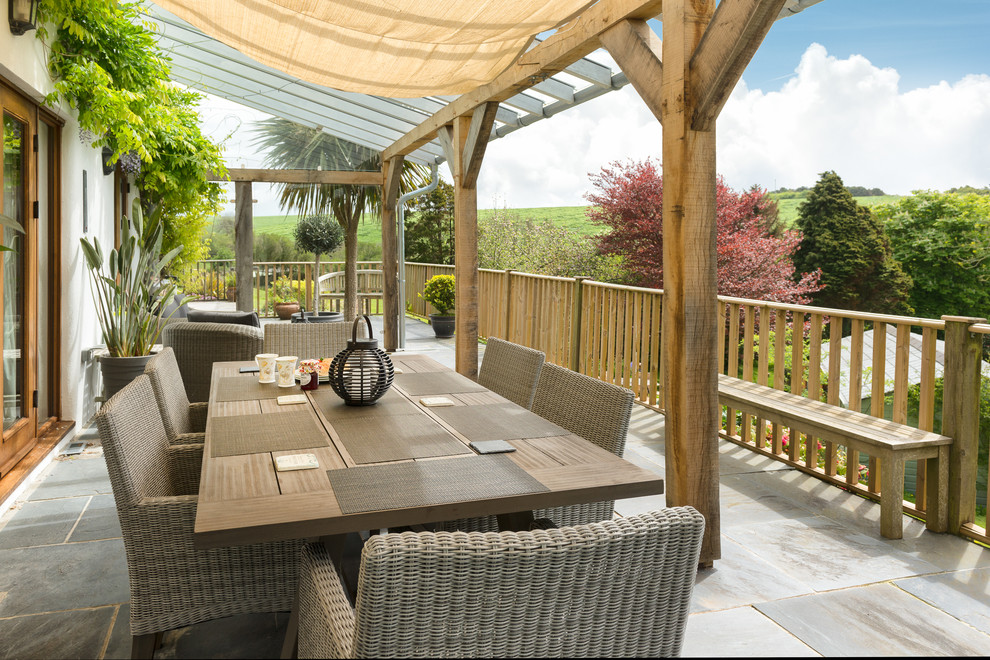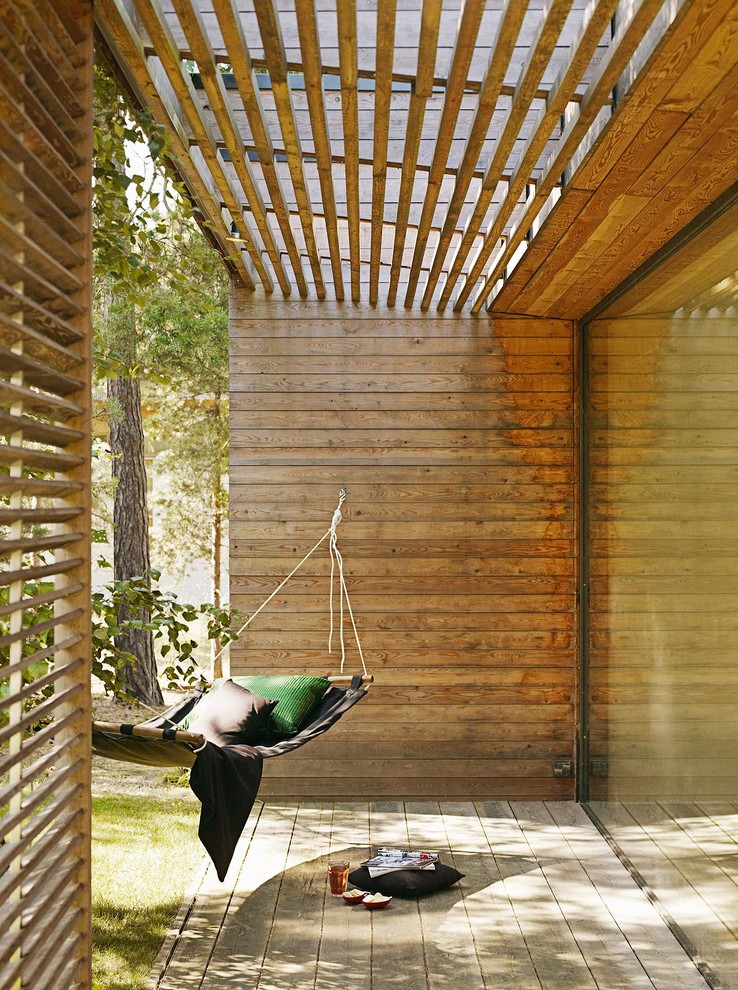 Brown tones provide a striking contrast against the greenery on this wraparound porch. Pressure-treated Southern Pine tongue-and-groove flooring offers a traditional choice for porch floors.
The fireplace
Have you ever though of placing an outdoor fireplace at the veranda? Believe me, if you smoke outside your house you will love this feature when winter comes! Of course, a single gas heat lamp can also do the trick. Try it!