Balconies in Provance are famous for their charmful appeal. In this article, we want to explore together how you can transform your balcony into a Provence-style oasis.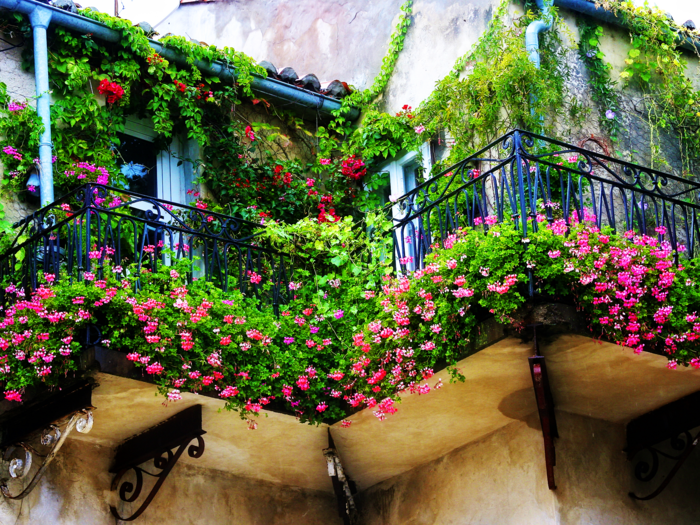 What Is So Special About Provence?
Let us start by outlining a few memorable characteristics of Provence. Provence is situated in the South of France and amazes tourists with its mesmerizing views. The blue sea, the green vineyards, as well as the large lavender fields leave everyone speechless. In this regard, it is not surprising that Provence acts as a source of inspiration for interior decorators all over the globe.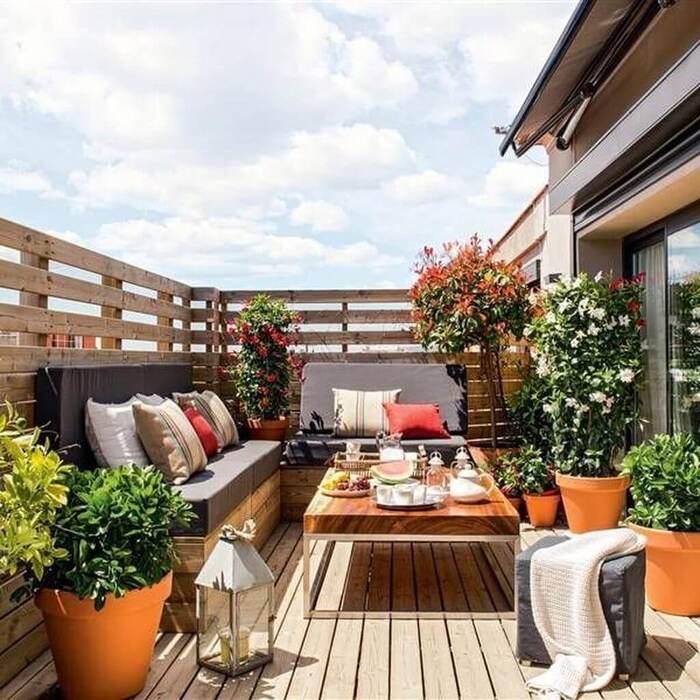 What Is Not Provence-Style?
Before you transform the apartment balcony, you need to know which techniques are not Provence-style. The French style does not go hand in hand with bright colours. Furthermore, it is better to avoid materials, such as plastic and nickel.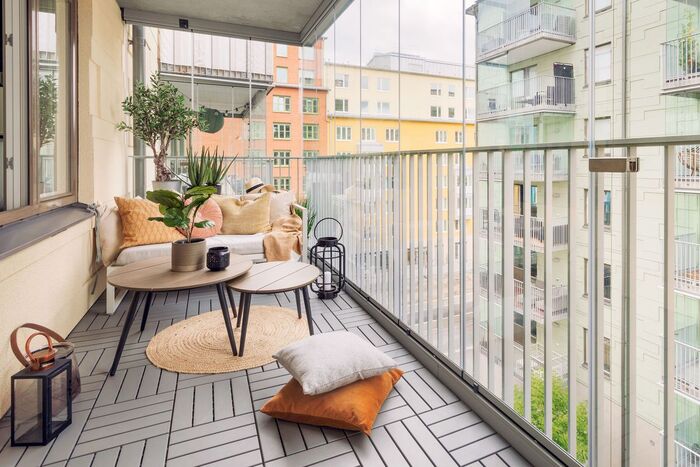 What Accessories and Furniture Fit into a Provence-Style Interior?
If you want to add a touch of Provence to your balcony, you can place a rocking chair and/or an ottoman. Alternatively, it will be very cosy to put a set of armchairs, as well as a round table. Adding wall shelves and a chest of drawers is another way to transform the balcony.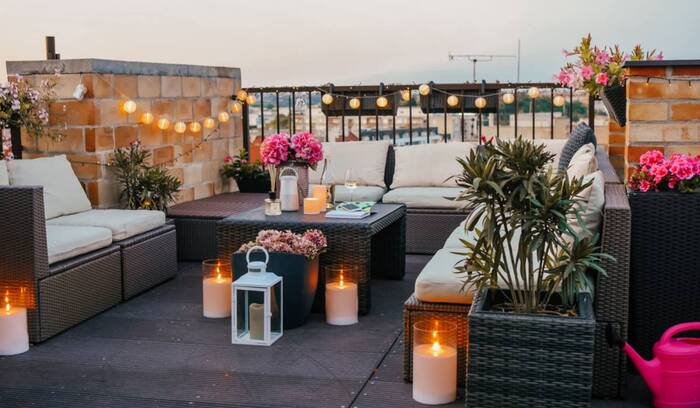 In terms of accessories, we encourage you to go for a patchwork with pillows, ornament curtains, elegant candlesticks, and vintage lamps.
Next, consider buying a special wrought-iron stand for flowers. Provence-style balconies are full of plants and small pots. Last, but not least, choose an appropriate colour palette. The best option is to focus on colours, such as curling ivy, live lavender, and cypress.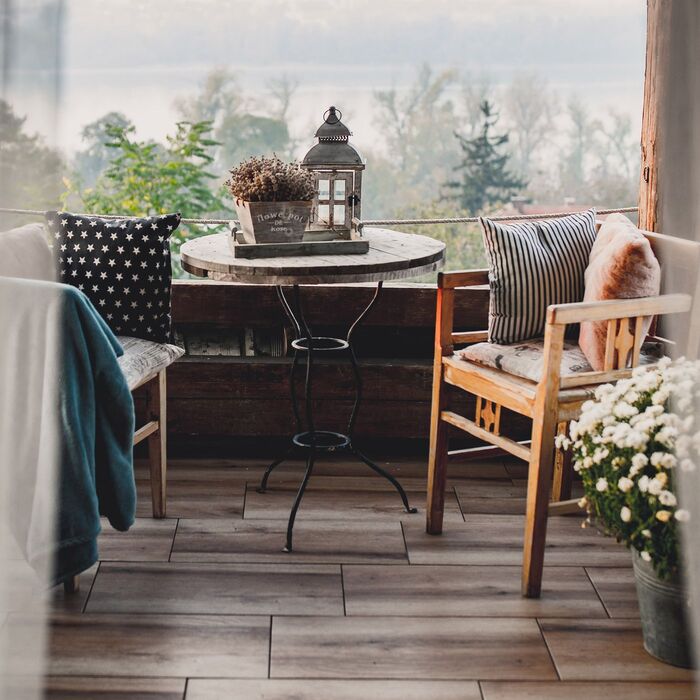 Where Should You Start?
The furniture and accessories ideas listed above will be helpful if you want to transform your balcony. Yet, if you are a newbie in interior design, you might wonder where to start. Here are a few general guidelines that can help you get a general idea before dealing with details.
First, focus on natural materials. These can include brickwork, ceramic tiles, wood, textured plasters, etc. Second, go for warm colour shades. Some of the best suggestions are pistachio, dairy, terracotta, and lilac.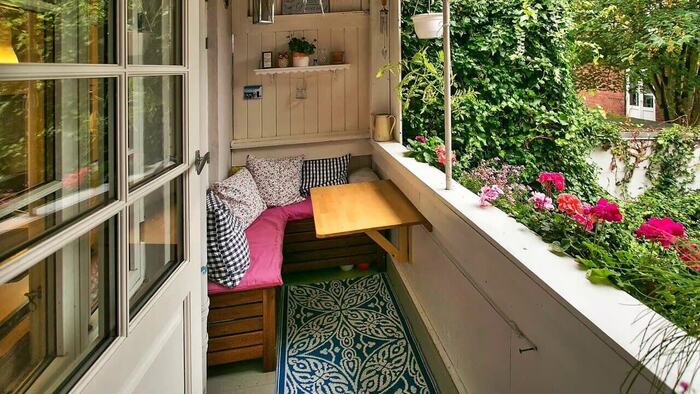 Third, use wooden beams for finishing the ceiling. And when it comes to decoration, go for vintage accessories and artistic paintings with floral motifs.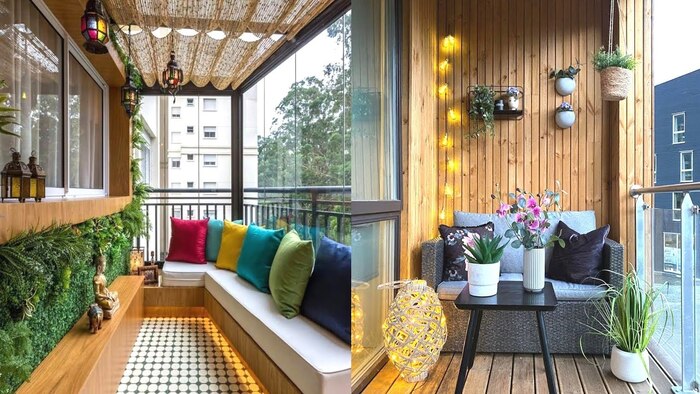 To sum up, these are just a few of the balcony transformation ideas that can help you transform your balcony into a Provence-style oasis. Not all of us have the opportunity to travel to South France or to do it as often as we would like to. Nevertheless, interior design can help us invite the spirit of Provence into our homes. We hope that this article will help you add a touch of Provence to your balcony and bring more harmony to your life.