Your company building is one of your most valued assets. It is not only the structure where you and the rest of your staff spend most of your time in but also the first thing that people see before you even have the chance to introduce your business. As such, you should do whatever is necessary to ensure that it is clean and well-maintained.
While you may have maintenance personnel who keep the interior of your office spotless, none of them can clean your building facade the right way using a mere garden hose. What you should do is hire a cleaning and maintenance provider, like Ultimate Site Services, who offer high-pressure washing service to do the job.
Apart from ensuring the cleanliness of your commercial property, here are other reasons why you should use professional pressure washing service:
Prevents Structural Degradation
Your crew may be scrubbing the roof and walls of your building, but their cleaning technique is not enough to get rid of the filth and grime that accumulated through the years. Improper cleaning can also result in the development of mould and airborne algae that can compromise the structural integrity of your commercial property.
Did you know that many contractors refer to mould as "building cancer"? Aerial algae, on the other hand, have been shown to promote the decomposition of building materials. Prevent structural degradation and ensure the value of your commercial space by using a power washing service.
Professionals use the latest and most advanced pressure washers and equipment to ensure that the facade of your building, roof, gutters, and immediate surroundings are free from all elements that may cause structural damage.
Improves Curb Appeal
You may spend serious dollars in interior design to impress high-valued clients, but if the exterior of your building looks worn out, you may have trouble trying to get them in. Whether you realise it or not, how your building appears on the outside, including its surrounding features, can impact your business.
Boost your business curb appeal through pressure washing. This technique will get rid of stubborn stains, dirt, and debris that make your commercial space appear old and worn out. Pressure washing will help keep your property look good as new, thereby helping your business build a good first impression.
Ensures a Healthy and Safe Surrounding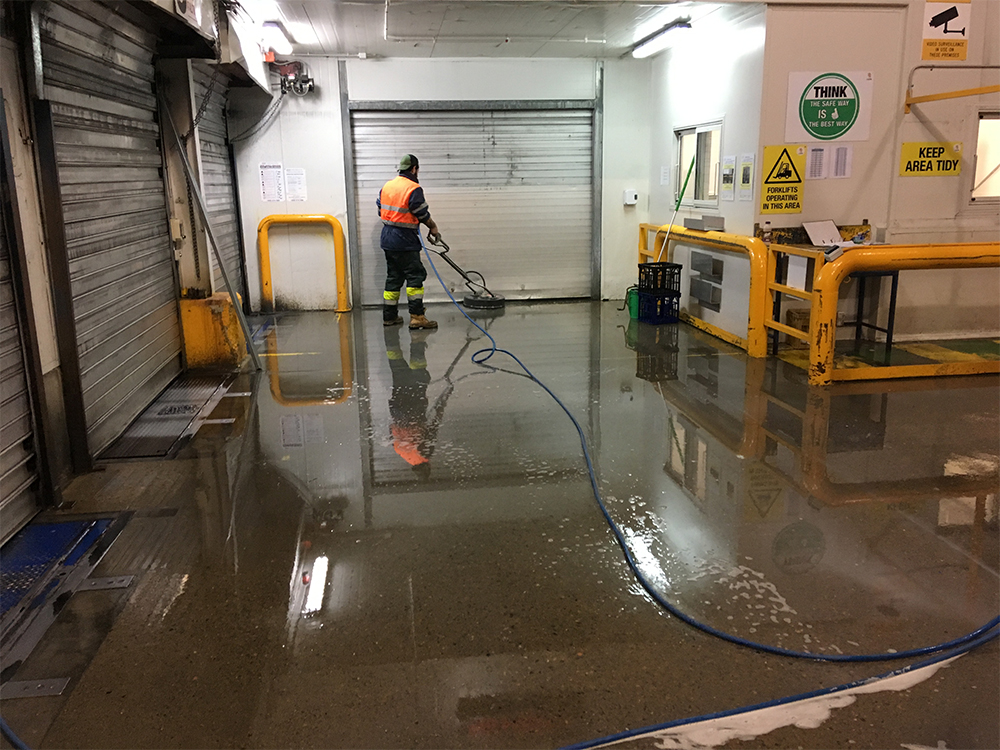 A dirty and poorly maintained building exterior is not only unsightly, but it can cause illnesses and accidents as well. The blackish and greenish discolouration you see in your building facade is not only due to age but is caused by the growth of aerial algae as well. Exposure to these elements can aggravate allergies, asthma attacks, dermatitis, and even respiratory diseases.
Make your building safe and healthy by getting rid of aerial algae and mould through professional pressure washing. This cleaning solution effectively eliminates all traces of dirt, grime, and other allergens that can negatively affect the overall wellbeing of your team.
Professionals like Ultimate Site Services offer a pressure washing service that can clean your commercial property flawlessly in a short time. No amount of manual scrubbing can compare to what pressure washing can do. From eliminating stubborn dirt and stains to scraping off worn-out paints and graffiti, high-pressure washing can do it all in a flash.
The items mentioned above are just some of the many benefits of relying on pressure washing solution to maintain your commercial property. Take note, however, that you need to find a reputable service provider to experience these advantages. Conduct a background check before hiring the company so that you can avoid contracting fly-by-night operators.