Prague architecture is world-famous and there is a good reason why. The city – once the seat of the Kingdom of Bohemia is rich in architectural landmarks. This makes the Czech capital a paradise for history, art and design lovers. Its medieval centre has remained intact even after the bombings of the Second World War. The Prague buildings are an example of Baroque and Renaissance architecture that surprises the eyes.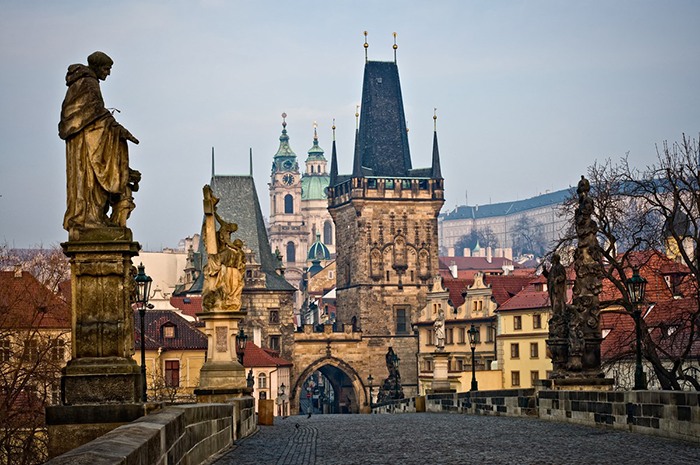 This is a city with history and every era has left its mark on the face of the urban landscape. From the Renaissance to the Communism and modernist, contemporary additions, Prague has a lot to offer.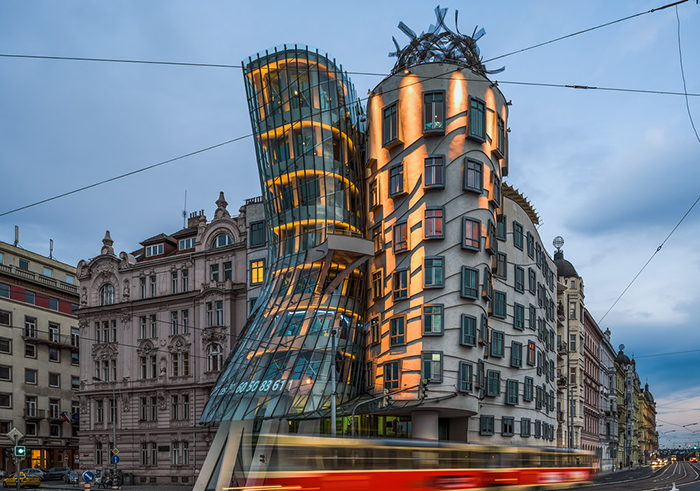 Here are some of the most famous buildings in Prague that you shouldn't miss.
Powder Tower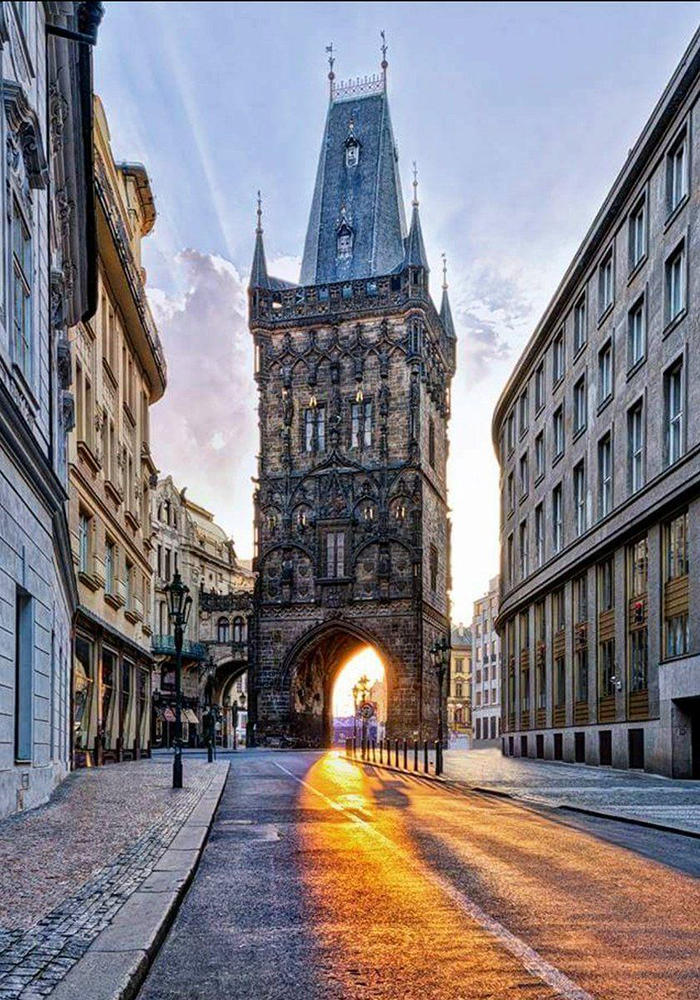 Our Prague architecture guide starts with one of the symbols of the city – the Powder Tower. It's a dramatic Gothic tower and one of the 13 gates to the city.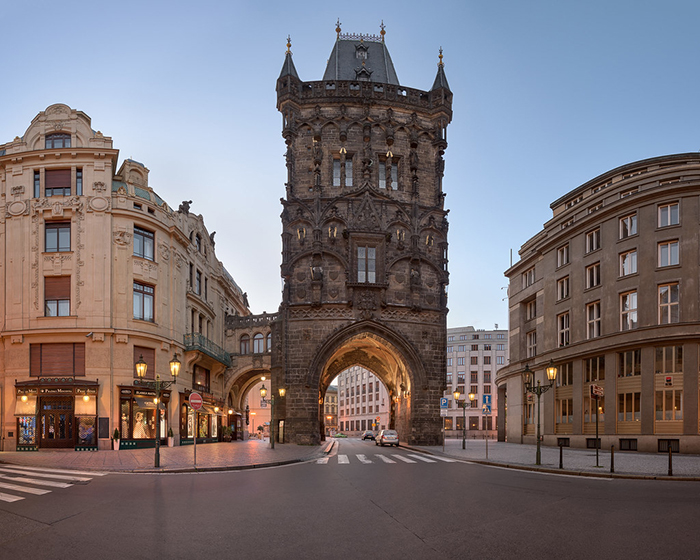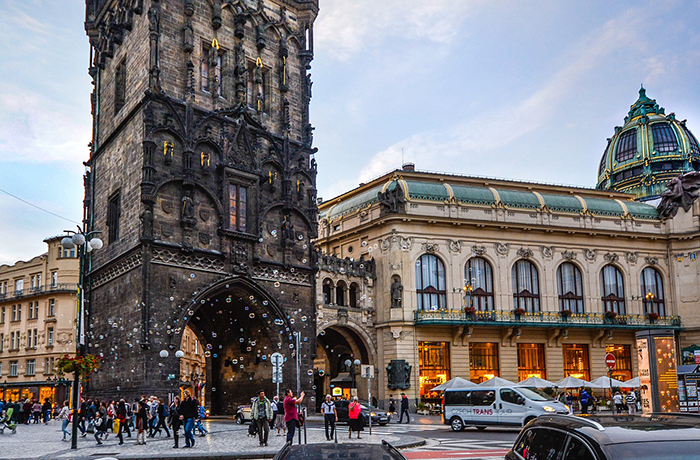 The building is studded with sculptures and its name comes from the times when it was a gunpowder warehouse back in the 17th century.
St Nicholas Church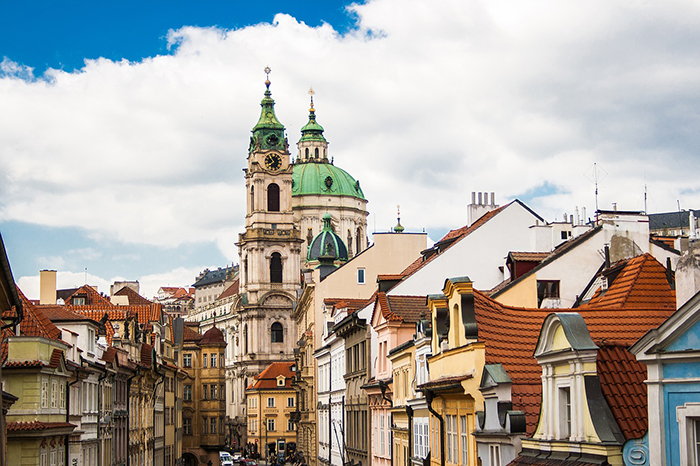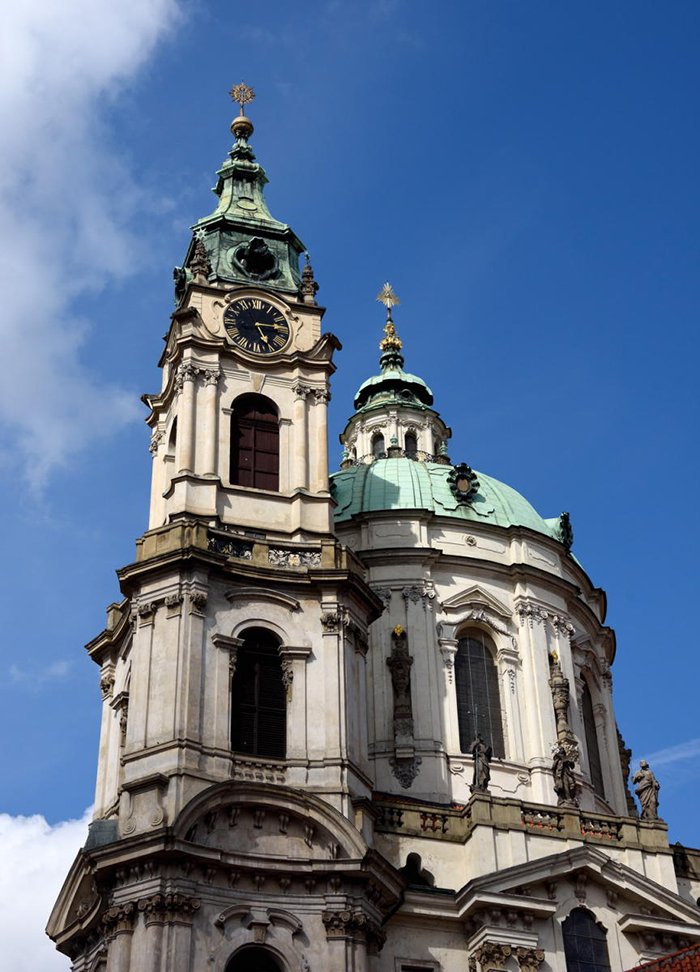 Another example of famous Prague Architecture is the St. Nicholas Church. It took three generations of the same family and almost a century to build.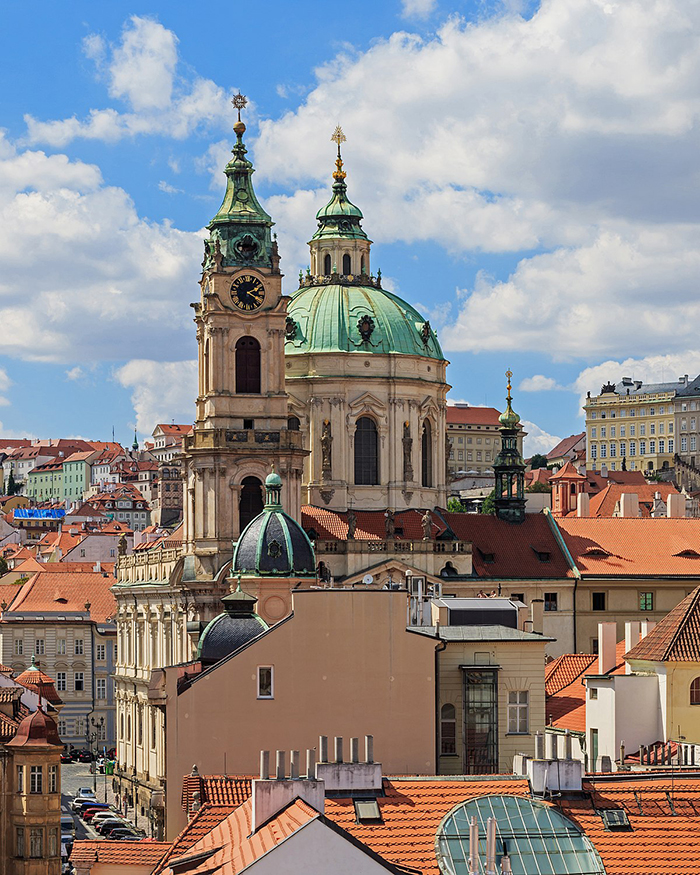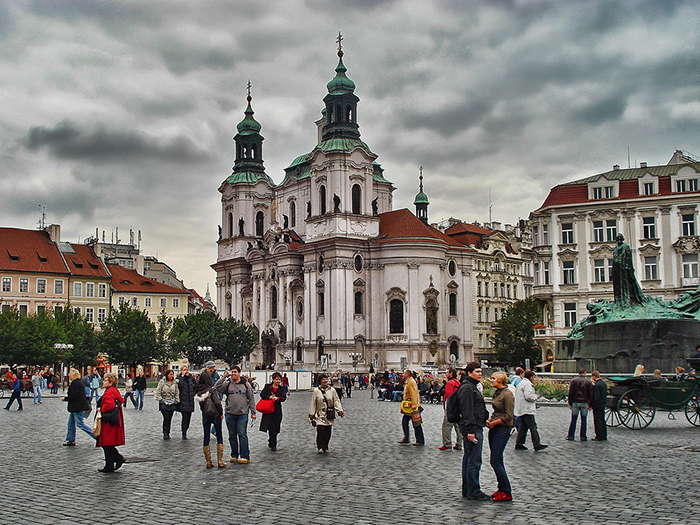 It has an intense Baroque interior with beautiful frescos by Johann Kracker and an organ with 4,000 pipes once played by Mozart.
National Museum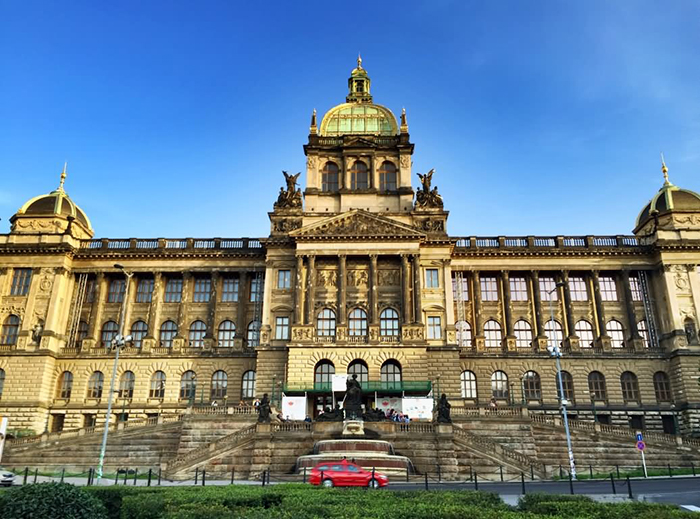 The National Museum is a Neo-Renaissance piece of Prague architecture that was built between 1891 and 1818. Its main entrance is especially impressive with sweeping staircases, ceiling frescos and intricate stonework.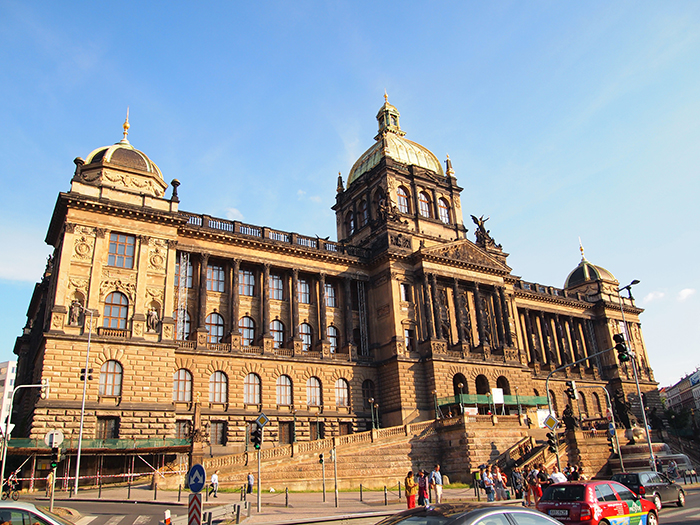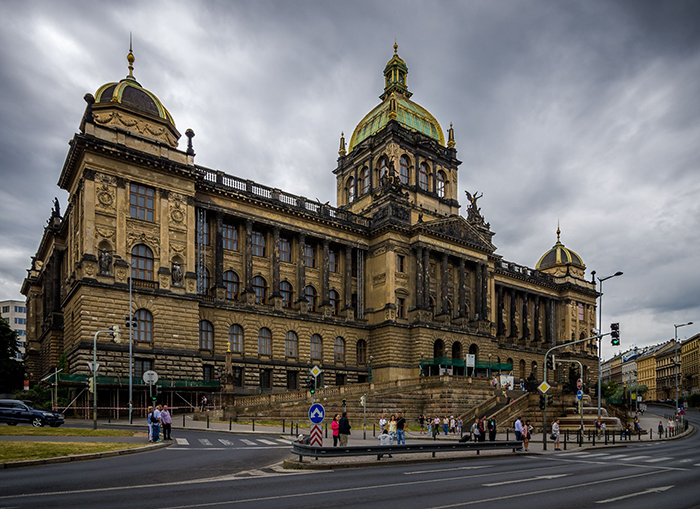 It was designed by Josef Schultz.
Municipal House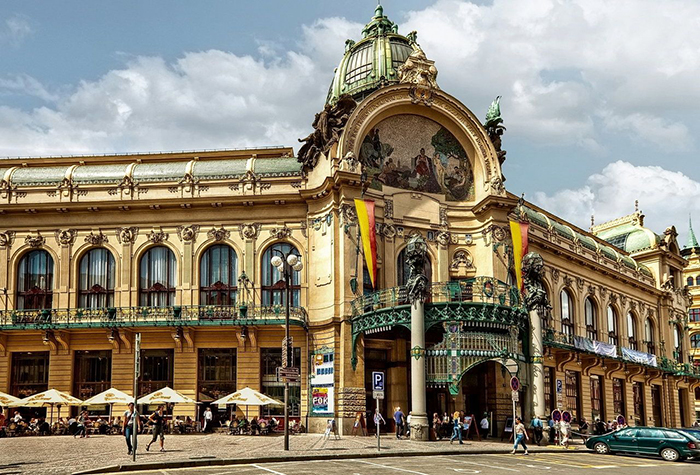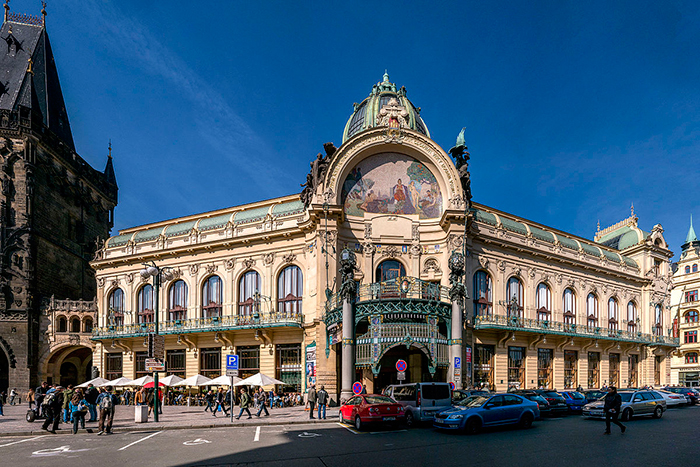 This example of Prague modern architecture is a beautiful Art Nouveau building. With its stained-glass windows, gilded decorations and elaborate mosaics, it catches the eye of tourists and locals alike.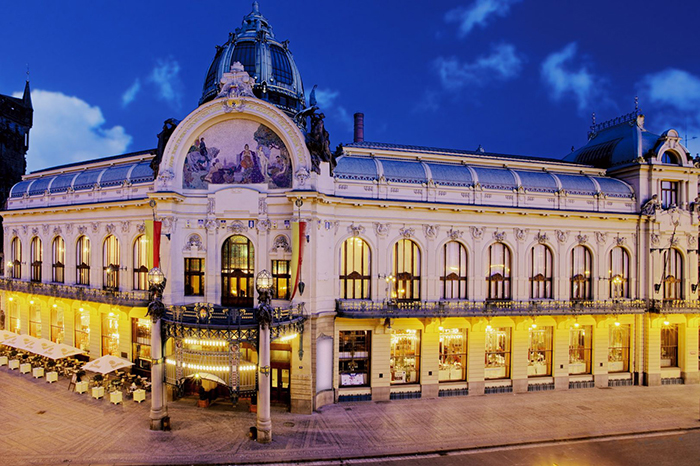 The building was completed in 1911 and stands on the former site of the Royal Court Palace. Its interior features a popular restaurant and grand café.
Dancing House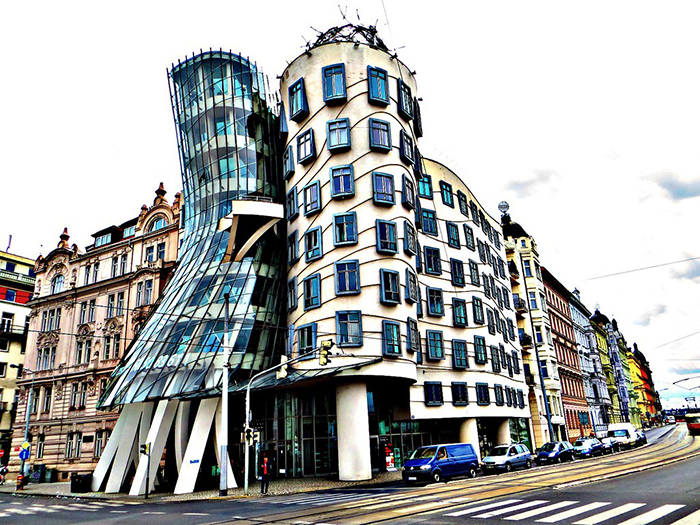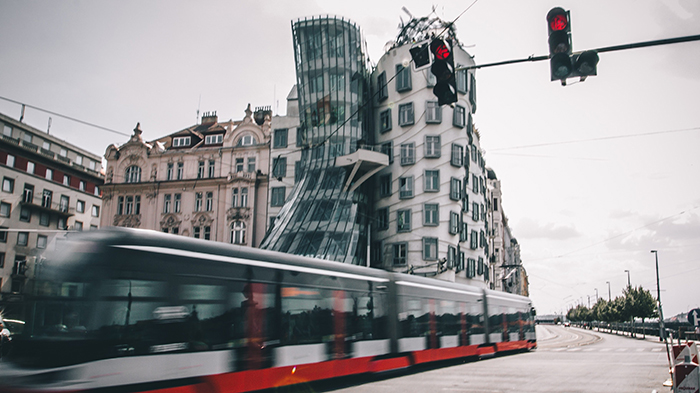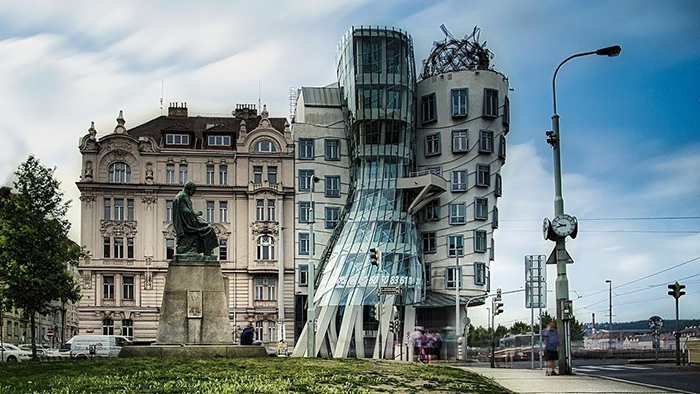 Probably the most famous example of modern Prague architecture is the Dancing House. It was designed by a Croatian-Czech architect duo and opened in 1992. The house is famous for its curves but not many people know what it is on the inside. It hosts a top floor restaurant with impressive views of the River Vltava.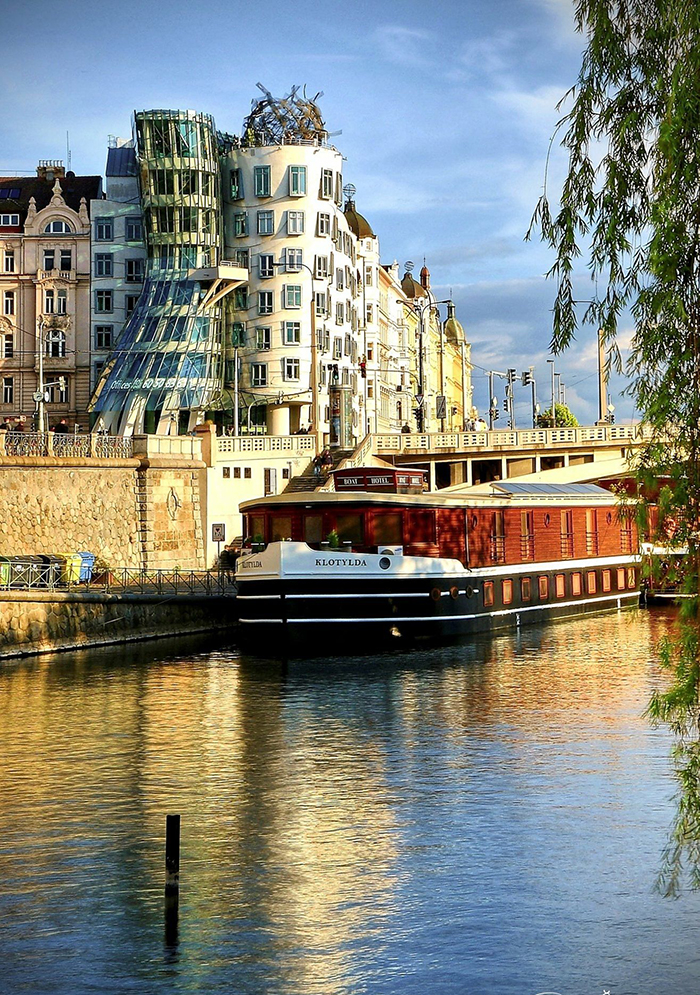 Prague architecture is amazing and these gems prove it. Besides, there is always so much to see in this magnificent city. Prague itself is a kaleidoscope of different eras and architectural styles it is beautiful and worth visiting in every season.