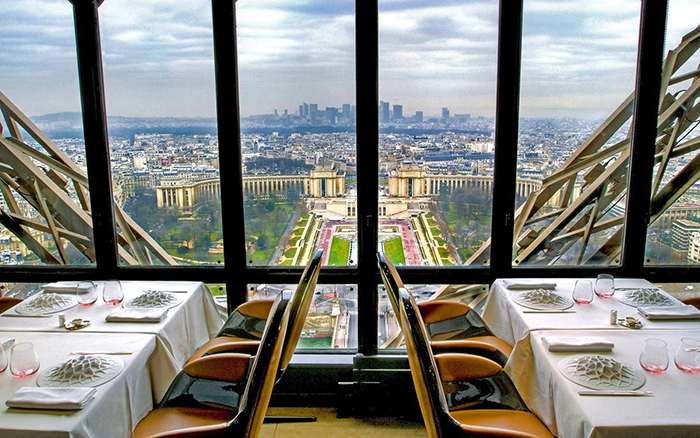 Great food and stunning views, this combination is simply amazing. Who wouldn't want to enjoy a beautiful view while sipping high quality wine and tasting delicious, local cuisine? Europe is full of places that give this opportunity to travelers and foodies. These panoramic restaurants are much more than the average panorama bar or panorama café, they are true gourmet hotspots with a bonus – a gorgeous view.
We are excited to share with you a selection of five panoramic restaurants in Europe where the food is amazing- and the views sensational.
Aqua Shard, London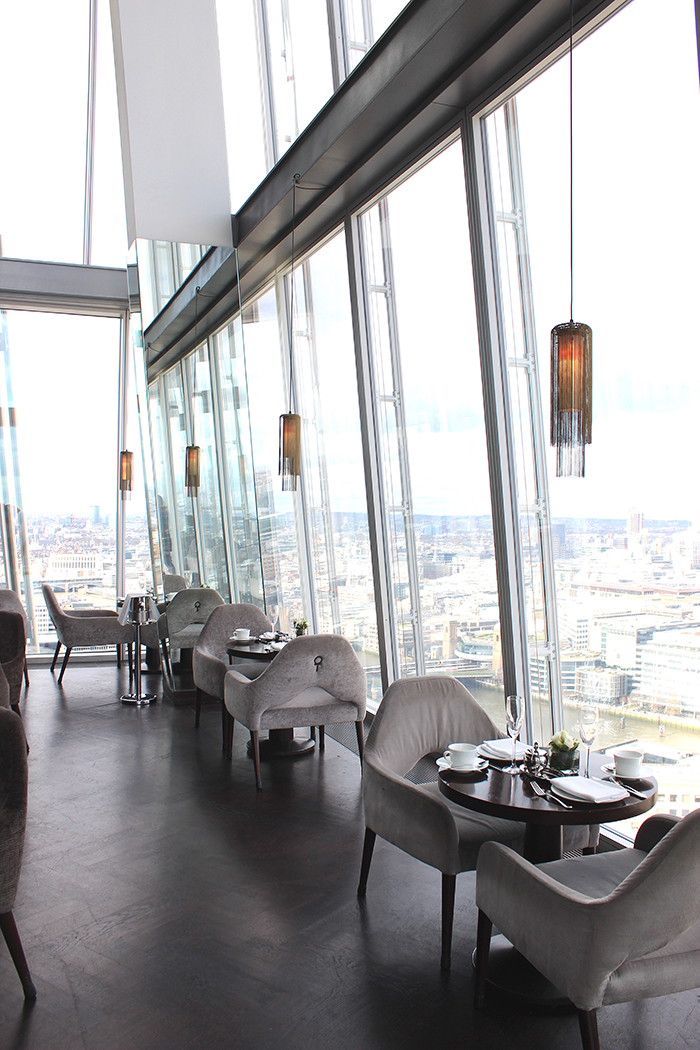 Aqua is a low-lit restaurant situated high enough for visitors to enjoy London's riverside cityscape.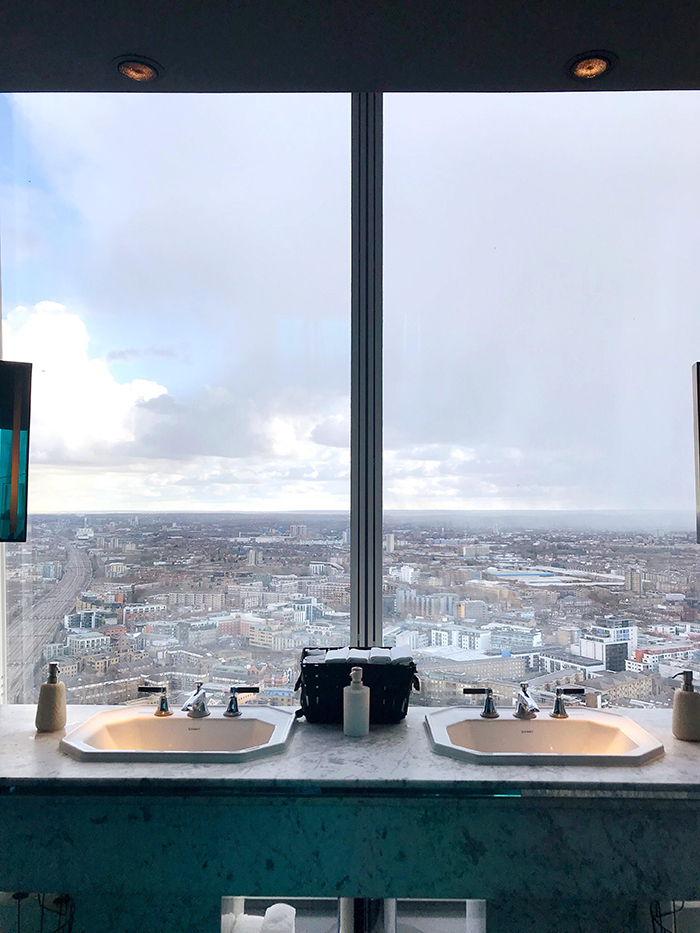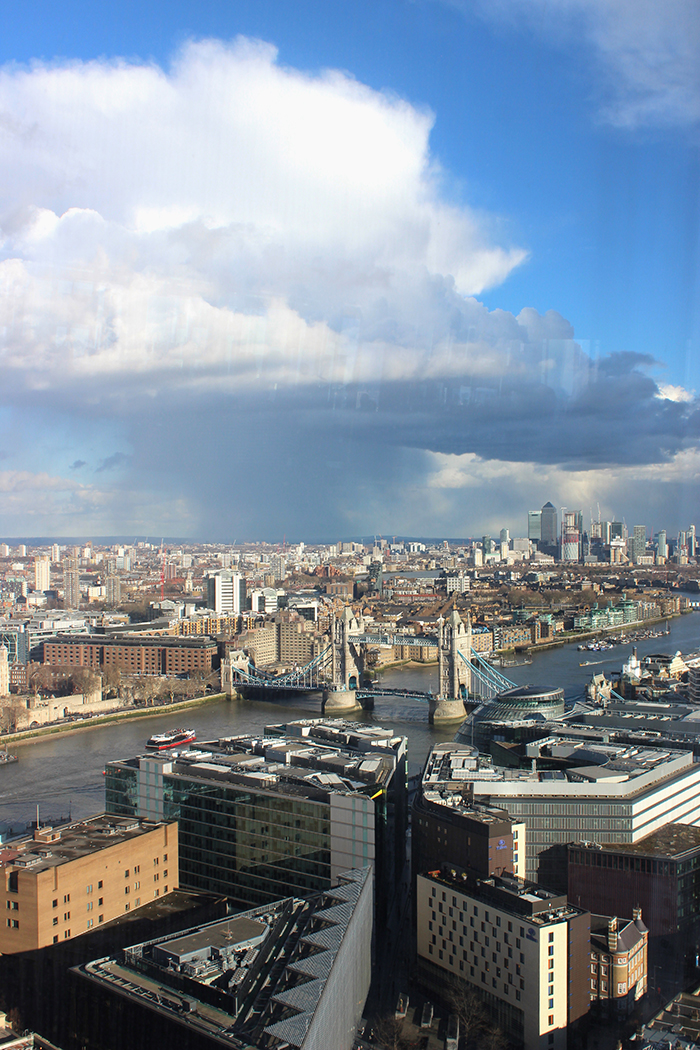 By day, the view stretches even beyond the London Eye, at night the lights of the city are reflected in the water below. The menu offers a modern twist on different typical British flavors.
Topaz, Istanbul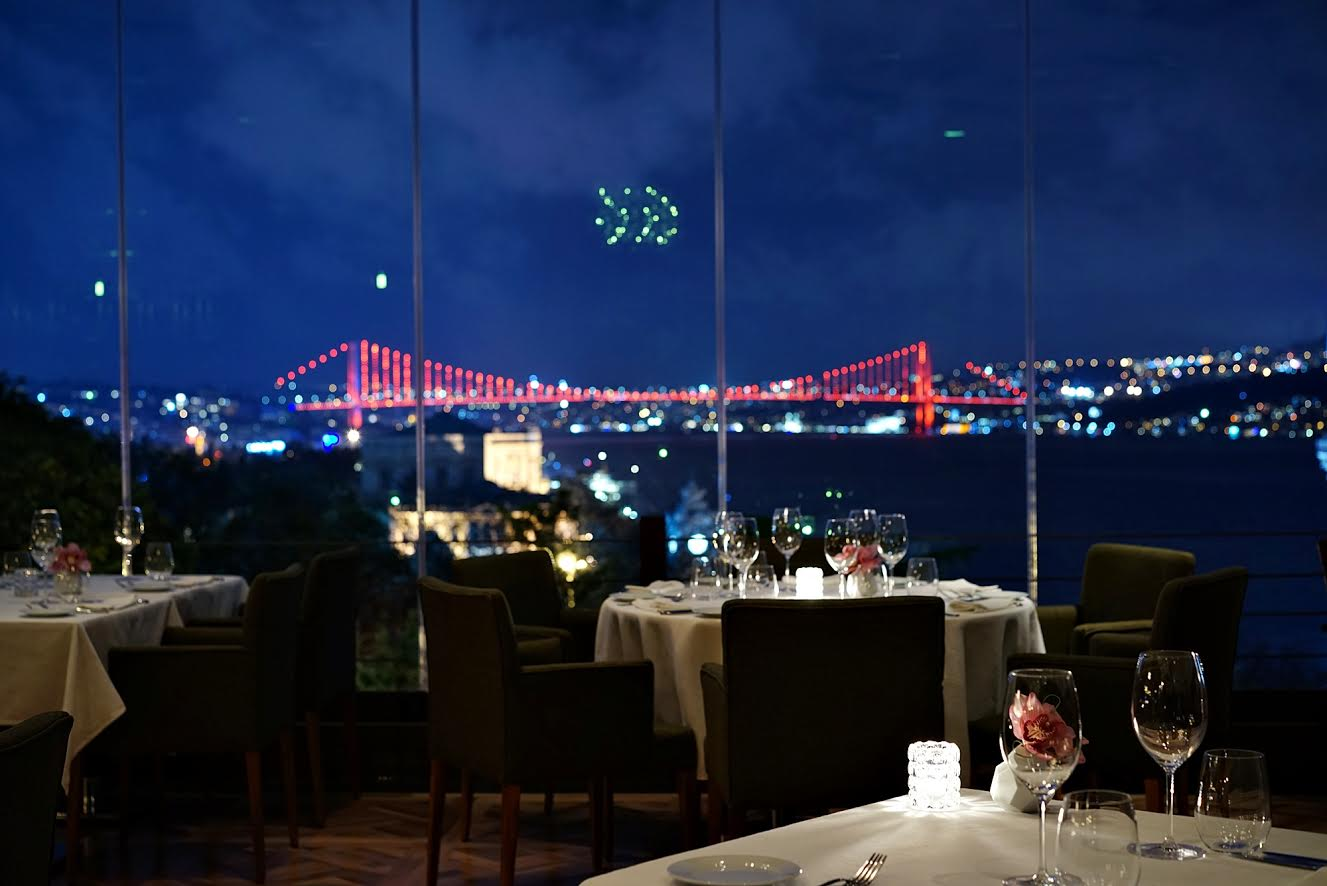 Located in the beautiful district of Beyoglu, Topaz is a panorama restaurant with a dreamy view of the turquoise waters of the Bosphorus. From this spot one can enjoy the turrets of some of the city's most famous mosques, while tasting traditional ottoman dishes.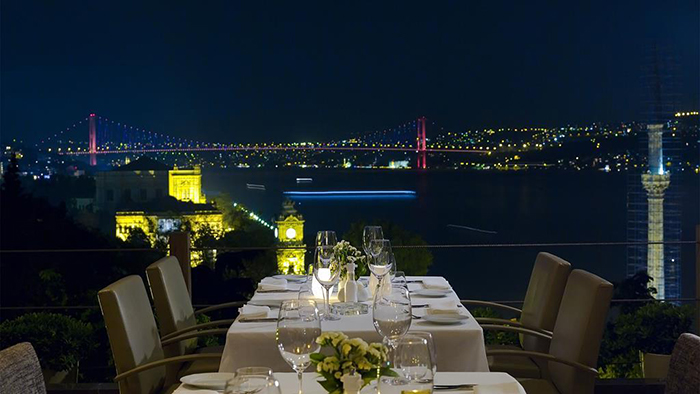 The best time to visit Topaz is at dusk when the setting sun turns the river gold.
Le Jules Verne, Paris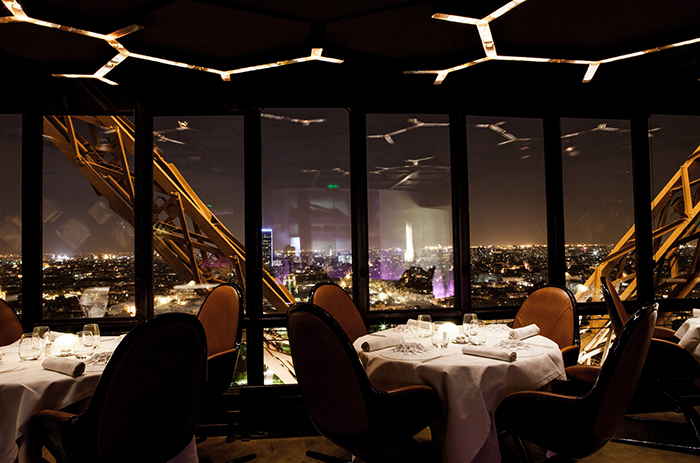 Le Jules Verne Is a classic French panoramic restaurant and panorama wine bar. It offers unparalleled views on the Champ de Mars and beyond.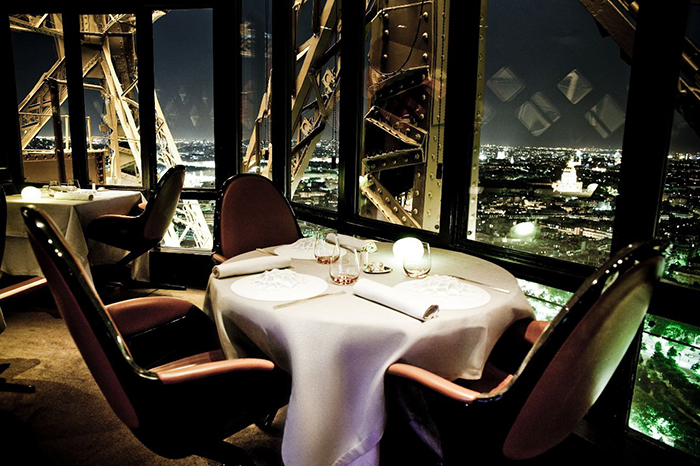 The restaurant is run by a renowned creative chef and offers exceptional dishes from the French cuisine. The best time to visit is in the evening, when the city glows with thousands of lights.
La Pergola, Rome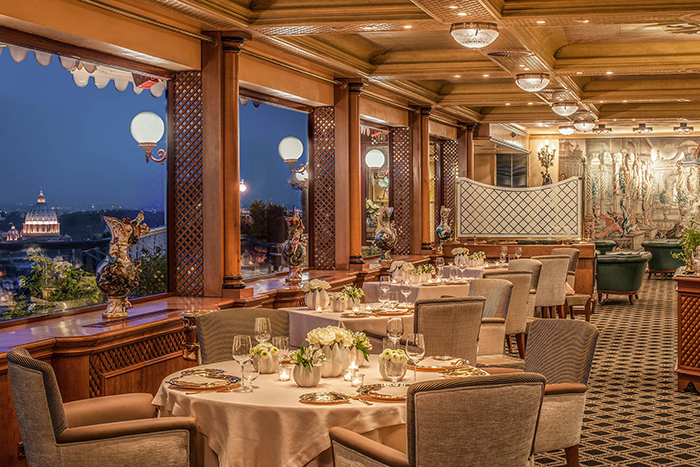 La Pergola is situated on the top floor of the Rome Cavalieri hotel, which itself has a great location on top of the highest hill in the city. It is safe to say that La Pergola is a destination panoramic restaurant & sky lounge.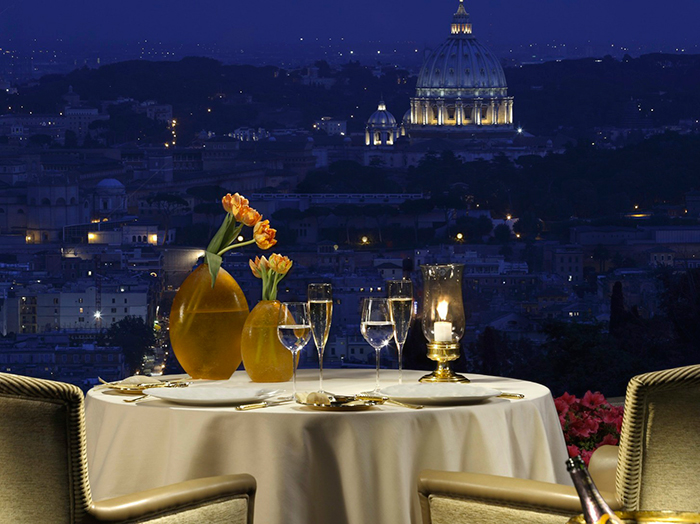 It has elegant interior and you can see the dome of St. Peter's Basilica and the ancient city spread out in front of you. The chef is famous for his three Michelin stars and the magic he creates in the kitchen.
Ambrosia, Santorini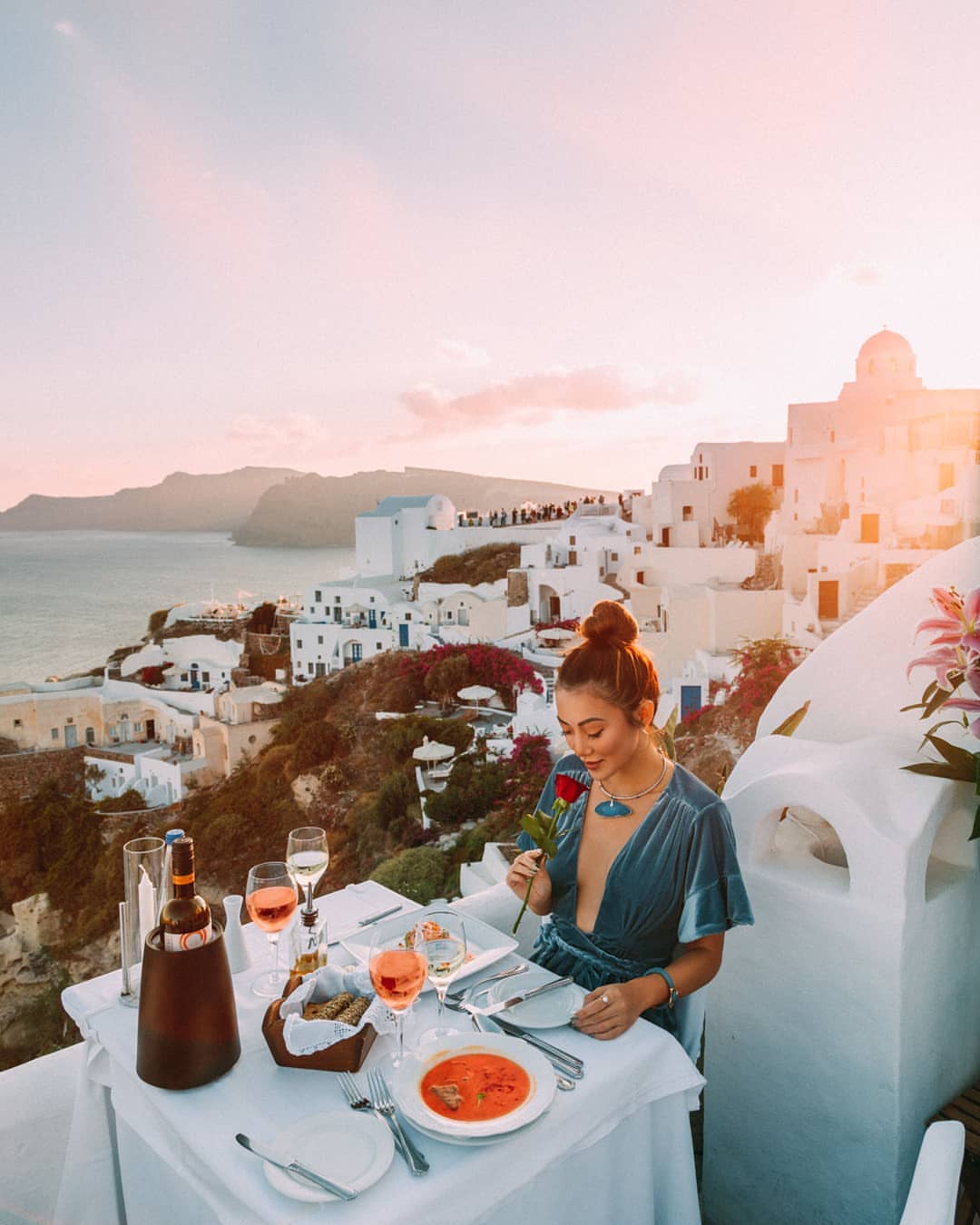 Both the name and the view of this restaurant are heavenly. It clings on the Cliffside of the island's volcanic crater and looks out onto the caldera. Visitors come to this part of the island to see the spectacular sunsets. The guests of the panoramic restaurant can enjoy it in the company of a delicious meal. Here you can taste traditional Greek dishes with combinations that will surprise you.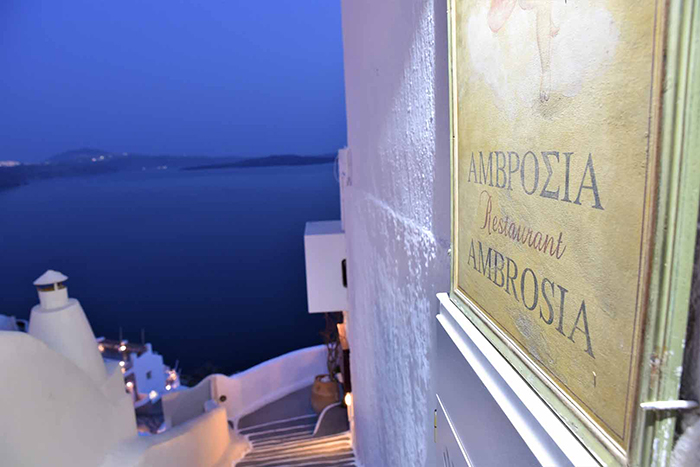 These panoramic restaurants are the top places to wine and dine in Europe. With their delicious food and great location, they give visitors the opportunity to enjoy some of the most famous cities from above. If you decide to visit one of these, be sure you go there hungry not only for a good meal, but also for some breathtaking views.