There are just a few weeks left until next Halloween, so you might already be looking for spooky ways to decorate your home. If that is the case, then you are in the right place. Let us explore together 5 spooky flower arrangement ideas that can help you take your decorations to a whole new level.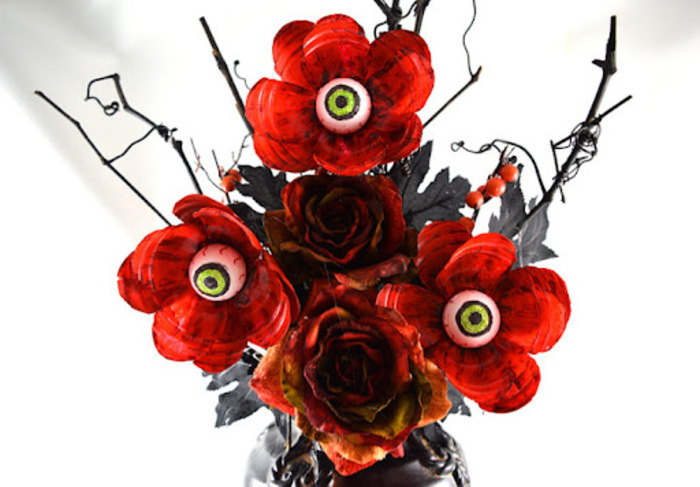 #1. Spooky Flower Bouquet with Candies
If you love flower gift baskets, then definitely consider this candy flower arrangement. First, grab a vase that looks spooky. Second, place a mix of candies and flowers inside. To make your toffees and chocolates visible, glue them onto a stick in advance.
Naturally enough, you can also give a candy flower bouquet to trick or treaters. So, if kids in your neighbourhood love Halloween and you want to provide them with a memorable gift, hand out such a bouquet to them.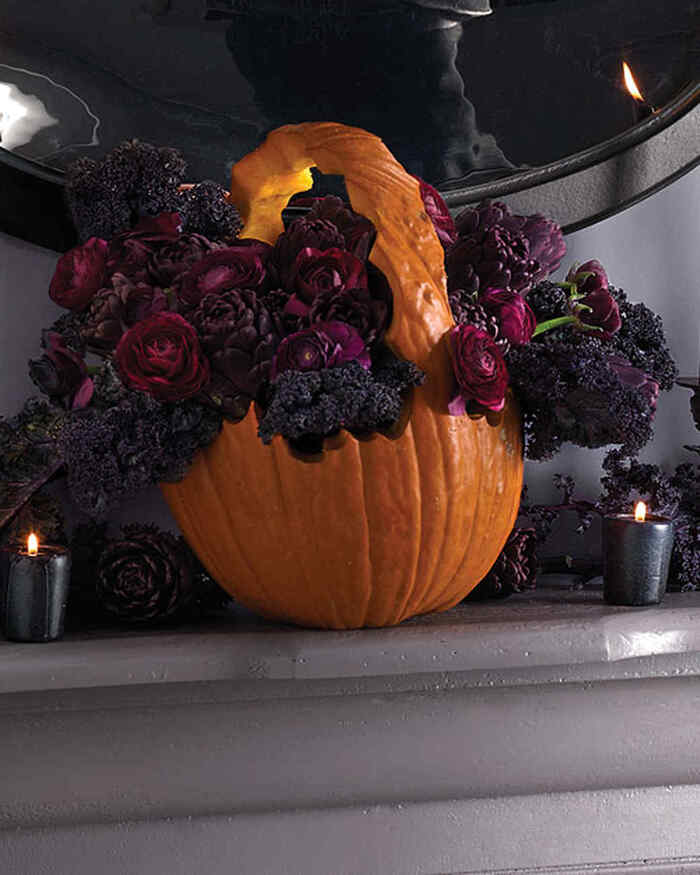 #2. Simple Arrangements with Pumpkins
One of the most popular symbols of Halloween are jack-o-lanterns. Yet, you can get a bit more creative and use pumpkins as part of your flower arrangements.
On the one hand, you can easily empty out the inside of a pumpkin and turn it into a jack-o-lantern vase. This would give your home a spooky look especially if you add dahlias, dark roses and skulls.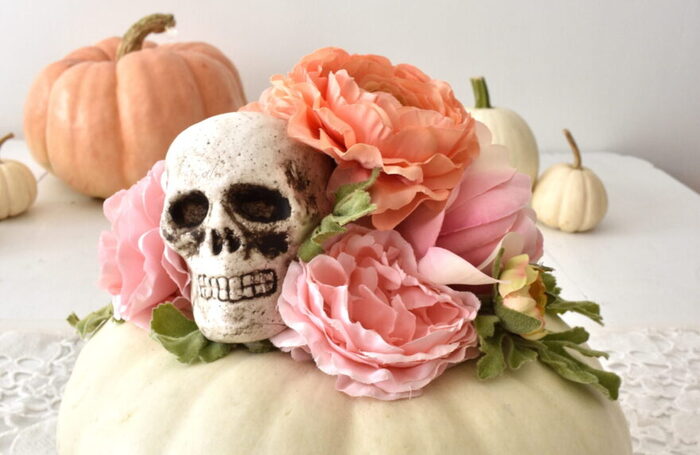 On the other hand, we encourage you to grab a couple of pumpkins and glue or attach daisies and chrysanthemums to them. This will definitely make your home more mystic.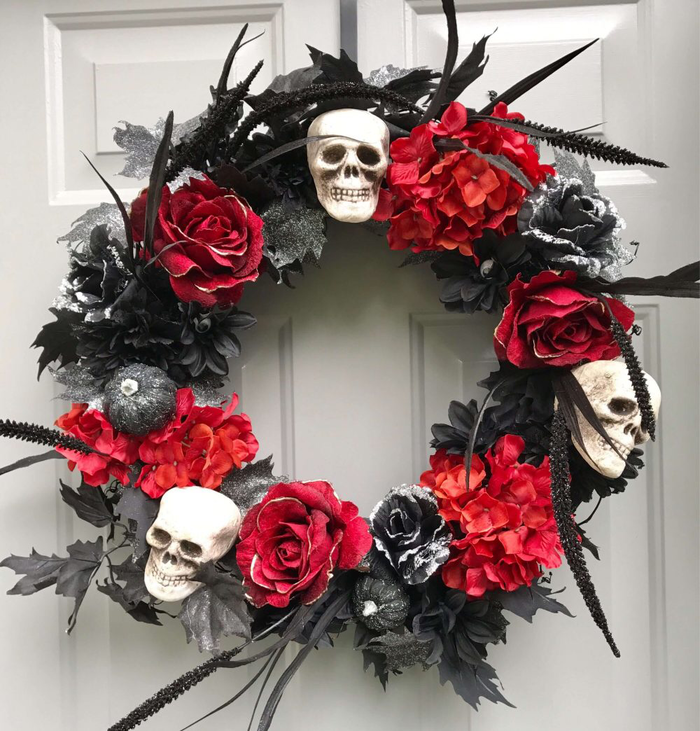 #3. Halloween Flower Wreaths
Flower wreaths are certainly one of our most favourite ways to play with colourful blooms. Fortunately, we can make a different wreath for every season, as well as for holidays, such as Christmas and Halloween. So, why not making use of this great opportunity?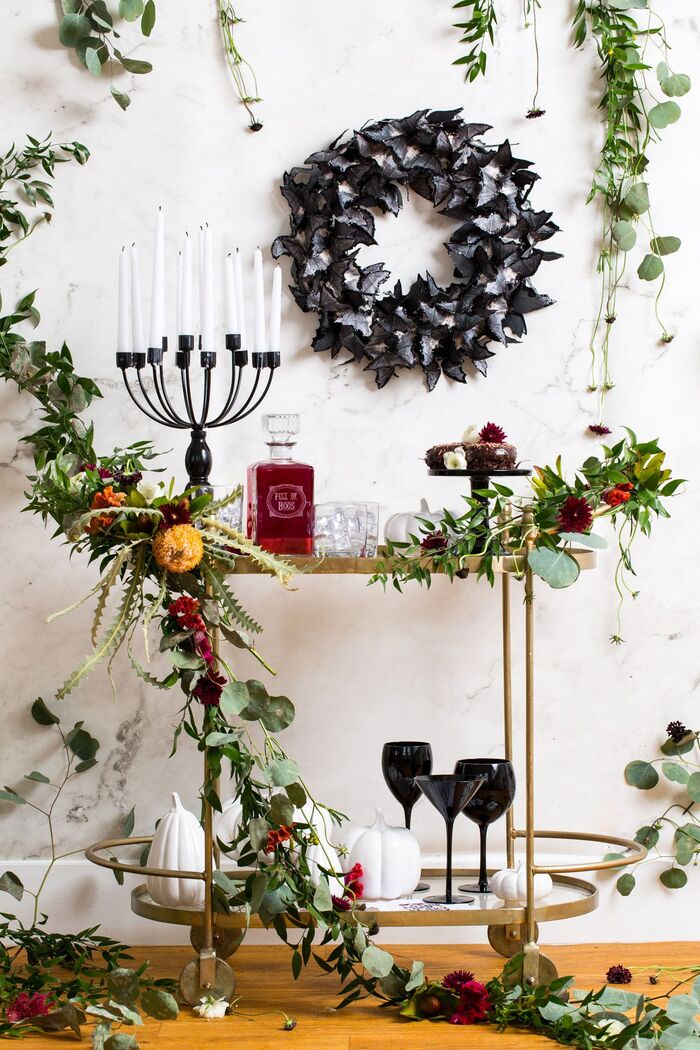 What makes Halloween wreaths different is that they need to look scary. Therefore, make sure you provide yourself with yellow, orange, and red flowers. Place them onto a twig wreath, and add a cobweb and black branches. Hanging out such a wreath on your front door will let everyone know that you are ready to join in on the Halloween fun.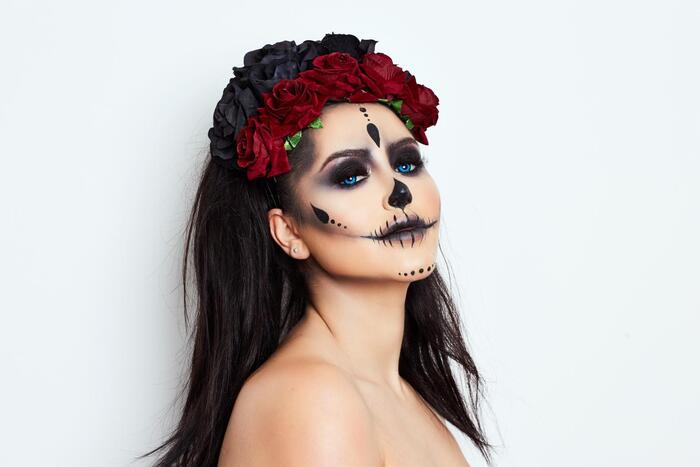 #4. Halloween Flower Crown
Nothing screams Halloween louder than a great Halloween costume. Yet, you can make your own costume even more impressive by adding a stunning flower crown. For instance, twigs and orange roses can turn any girl into the most stylish witch. So, if you want to make this Halloween even more special for yourself or your daughters and nieces, pay attention to flowers by arrangement.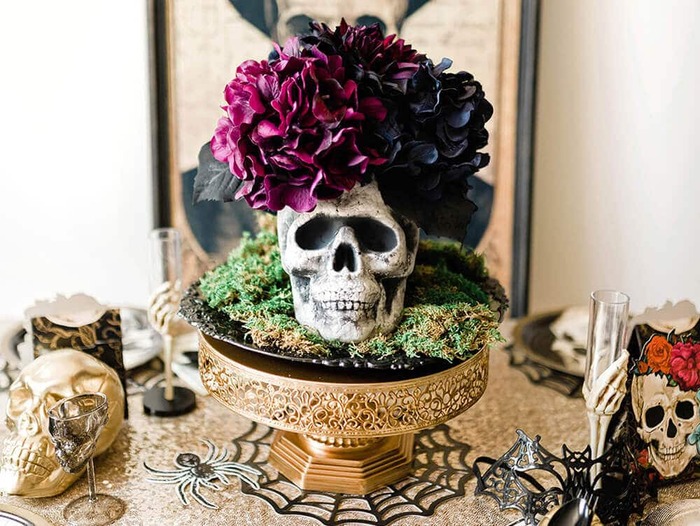 #5. Halloween Skull Flower Centerpiece
Last, but not least, you can try out even more eccentric and spooky flower arrangements. For instance, you can cut chrysanthemums in the form of a skull and then add lilies and pokeweed berries. To complete the spooky mood, you can also add a fake spider web, plastic spiders, etc.