Nothing says romance like visiting an exotic destination, indulging in the beauty of nature and staying at one of the most beautiful romantic villas in the world. In this article, we want to present to you 7 luxury villas for couples that will definitely make any honeymoon dreams come true.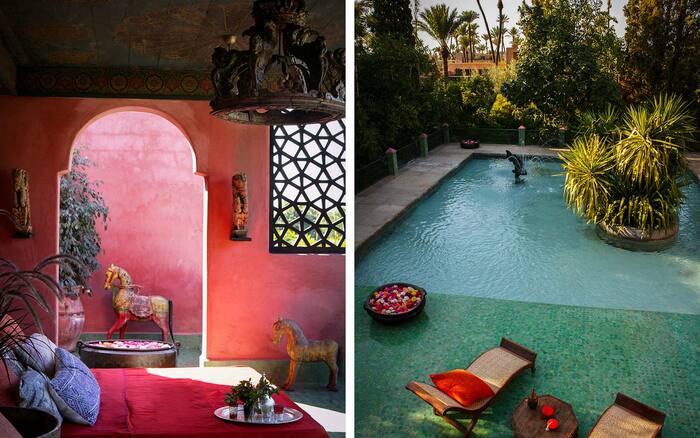 #1. Villa Hippie Village- Marrakech, Morocco
The Hippie Village is certainly one of our favourite honeymoon villas. First, it is situated in the legendary city of Marrakech. Second, the villa is full of lovely palm trees. Third, if you stay there, you will have access to a yoga pavilion, an outdoor cinema, as well as a private spa. What else could you wish for?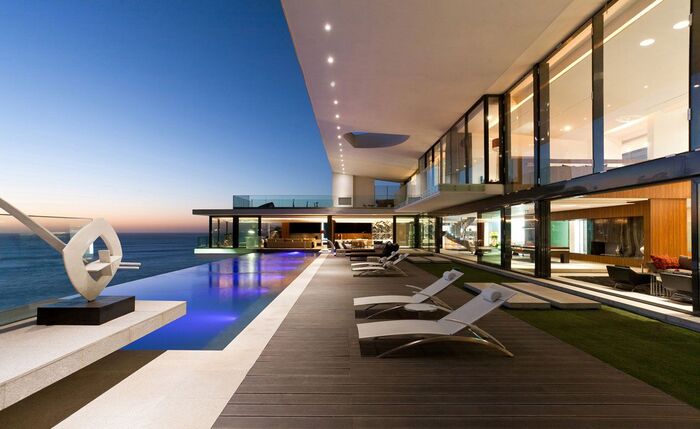 #2. Villa Sow House – Dakar, Senegal
Villa Sow House is another one of the best romantic villas with a private pool. This masterpiece from Saota Architects will leave you speechless because it is both elegant and modern.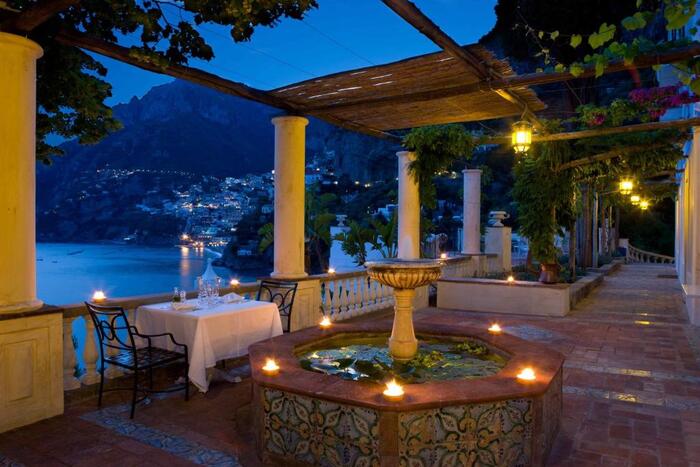 #3. Villa Treville – Positano, Italy
If you have a passion for romantic beach villas, then you will certainly fall in love with Villa Treville. A lot of international travellers prefer to spend their vacation in Positano because of the romantic appeal of this beach town. If you choose to stay at Villa Treville, you will have access to a private garden estate that includes numerous varieties of suites. Just imagine what it would feel like to watch the sunset with your loved one in a dream oasis like this.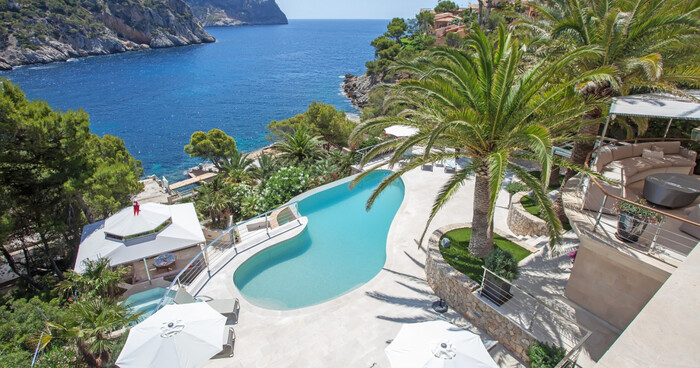 #4. Cala Marmacen – Mallorca, Spain
The best thing about the luxurious Cala Marmacen in Port D'Andratx is that it combines breathtaking natural surroundings with aesthetically groundbreaking architecture. If you want to feel spacious and airy during your honeymoon or romantic vacation, then definitely consider booking this villa.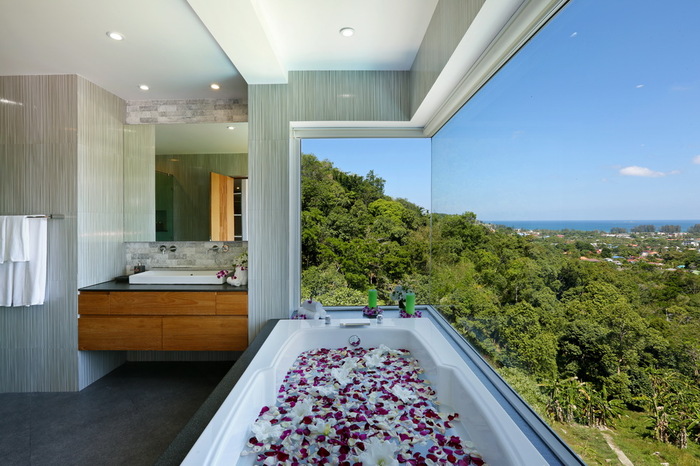 #5. Villa Beyond – Phuket, Thailand
Another one of the popular private honeymoon villas is Villa Beyond in Thailand. Not only does it overlook the waters of the Andaman Sea, but it also offers a mesmerizing mountainside view. We recommend that you choose this villa if you place a lot of importance on both elegance and luxury.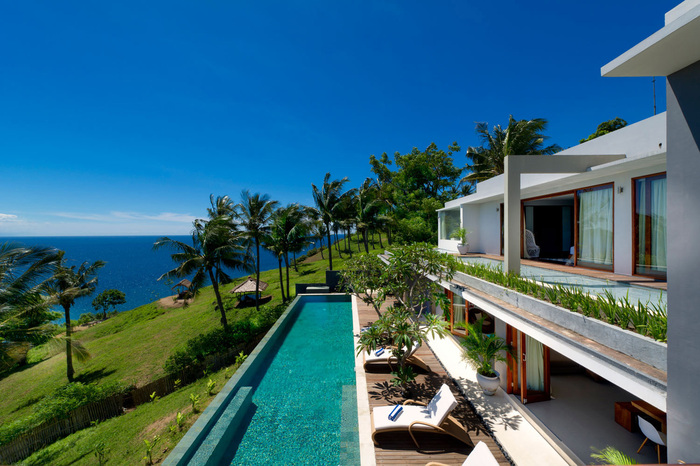 #6. Malibu Cliff Villa – Lombok Island, Indonesia
Naturally enough, there are a lot of gorgeous romantic villas in Indonesia, as well. Malibu Cliff Villa is just one of them. This villa is known for its relaxing indoors, where there are a lot of plants along the walls. In addition, the modern design of Malibu Cliff Villa leaves a lasting impression, too.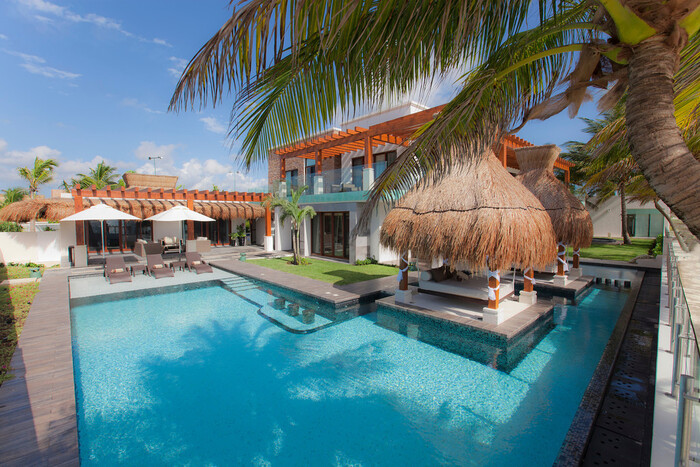 #7. Azul Villa Esmeralda– Mexico
Last, but not least, we would like to present to you Azul Villa Esmeralda. This stunning retreat is situated in Puerto Morelos, Riviera Maya, Mexico. If you stay there, you will be able to spend plenty of romantic moments around the pool. What is more, you and your partner will also have easy access to the beach.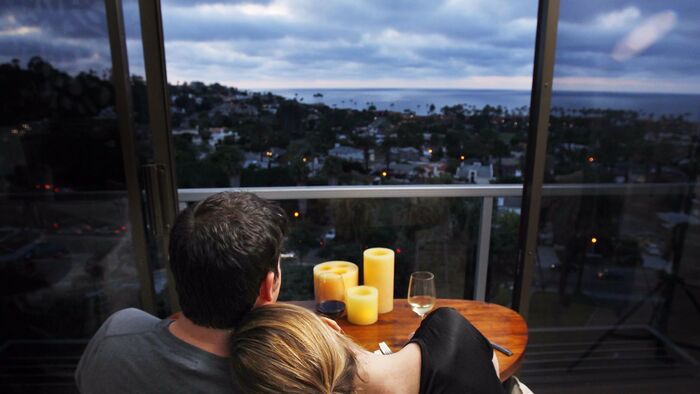 To sum up, you might not be able to own a dream villa, but you are one decision away from spending a gorgeous vacation in romantic villas like the ones listed above. So, next time you and your partner want to escape from your daily routine, consider organizing a romantic getaway.