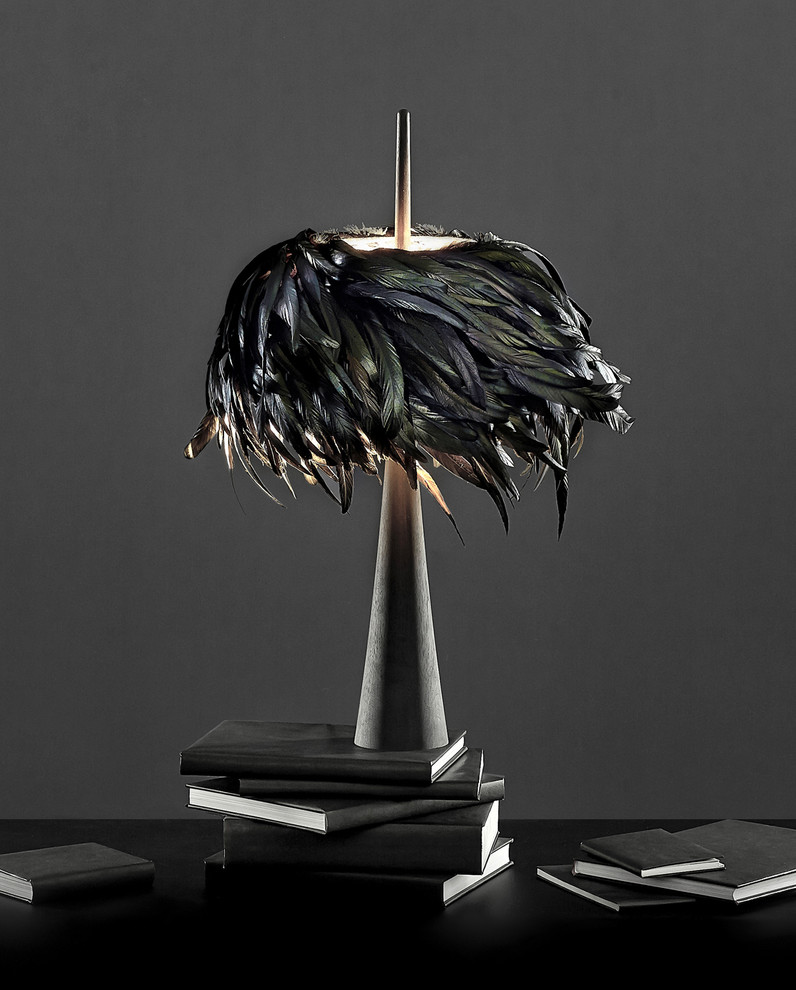 Modern table lamps as inspiration for your room furnishings
The articles in our contemporary collection serve not only as decoration, but as indispensable accent pieces in modern living space. We proudly present you modern table lamps for 2017.
From practical to magnificent: both the functionality and the design play big roles in making these luminaires. The impressive, sleek designs dispense with some essential elements (e.g. the lampshade) for an unconventional look.
This led lamp consists of two glass parts connected by an aluminium ring and silicone coating. The ravishing model imitates a glass drop.
The clean and straight lines of this table lamp with brackets are flexible and can be erected in different positions. The functional design coupled with a timeless presence could be installed where it is needed.
The traditional wooden table lamp is interpreted here in a modern manner. This well-proportioned model convinces by its decorative elements and harmonious looking lampshade. The designer piece is suitable for any room.
This modern floor lamp reminds of the Asian furnishing style with its bamboo-woven umbrella. This fantastic designer luminaire in black stands out from the competitors. In which room would you use this lamp?
The next table lamp in a dark leather look is a real eye-catcher and because of its size it occupies quite a lot of space. The retro look would be best suited to a home décor in brown and yellow.
This petite and feminine design creates the illusion of draping. Very high, this table lamp reminds of bygone times and is very much in the center of the room.
Have you enjoyed our contemporary ideas for room design with modern table lamps? Here are some more inspiring lamps that can make your home really bright and cozy: