Interesting Lamp Shades for Cozy Interior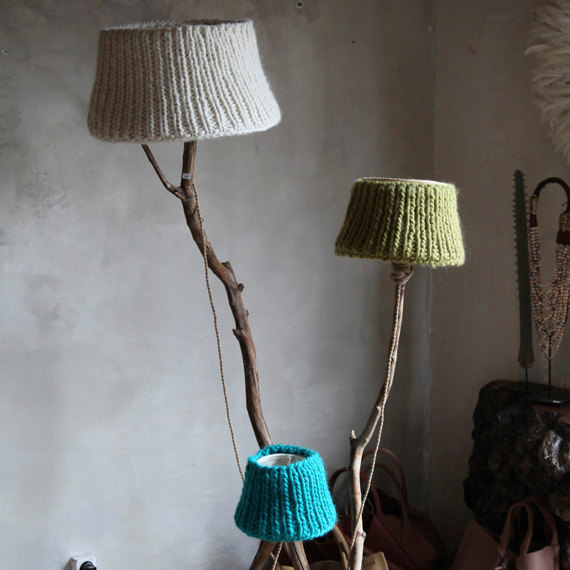 Lamp shades can be very unique and creative in their shapes and sizes. Today I am going to present to you one of the most amazing and interesting pieces that I came upon lately. The most remarkable feature of this lamp is that its shape is actually knitted. This simply sets the limits of imagination a little bit higher than expected because… tell me the truth, how often you see a knitted lamp shade?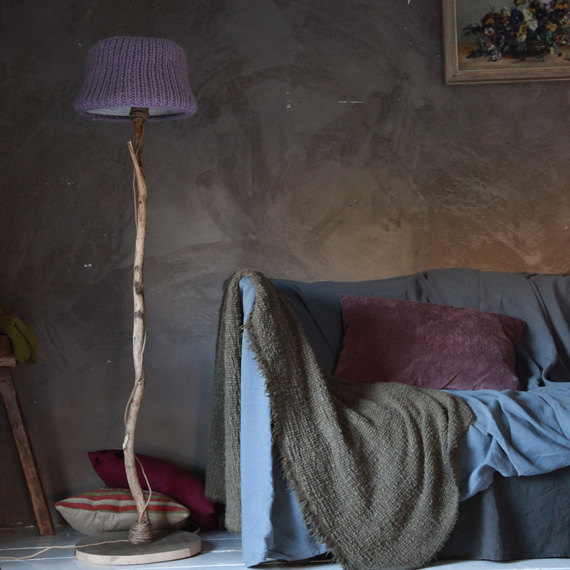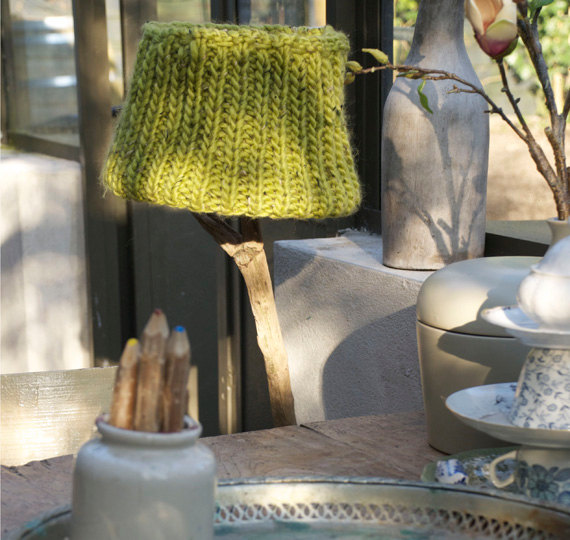 If you are asking where would you be able to apply such kind of interesting lamp shades, I would answer that … well, have a look at the images and you will see where the lamp is located. You can also use your imagination. You can use the knitted shade either as a pendant shade or as a floor lamp shade – it all depends on your own preferences. And as for the location of the shade, use your own creativity and intuition.
Where to place the knitter shade?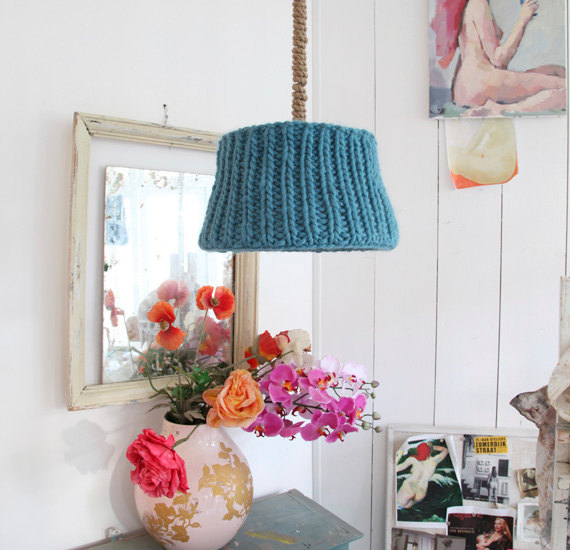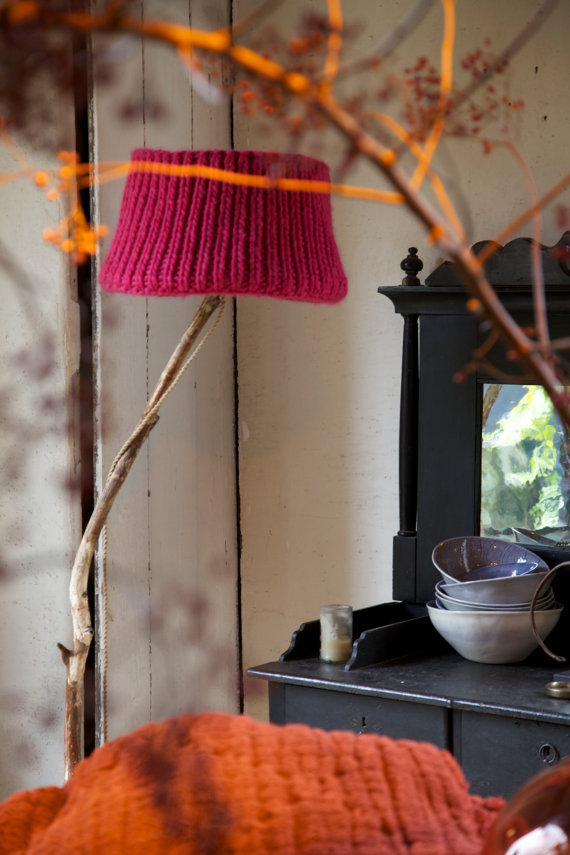 I have seen a lot of people that like to put such kind of accent details in their interior mostly in the living room. Others prefer the bedroom since its a place that reflects their own small world where nobody, or at least very few people have contact with. Personally, I would like to see such kind of knitted lamp shade near my club armchair where I like to read books. I even imagine the soft and warm light coming from the fireplace, while I am sitting in the armchair with my legs on the stool in front.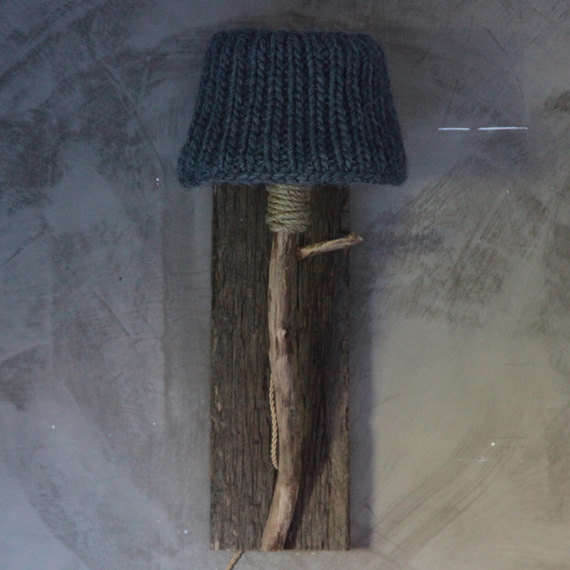 A glass of fine red wine at the small rustic table near the armrest and above my head, the beautiful knitted lamp shade that springs enough light for me to be able to enjoy the black and white picture that my book's sheets create. Then I would be fully enjoy the time spent reading.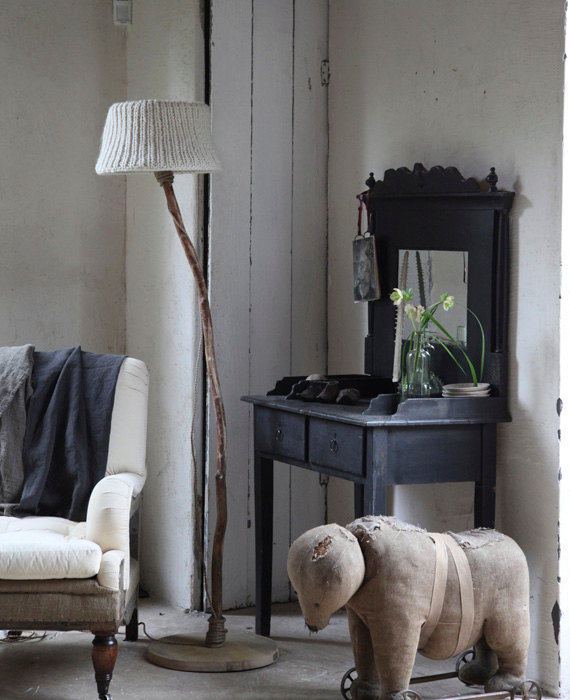 But now, let's stop talking about me and pay some attention to this beautiful and creative piece of the decor that can truly transform your home into a nicer, more pleasant, welcoming and cozy place to live in.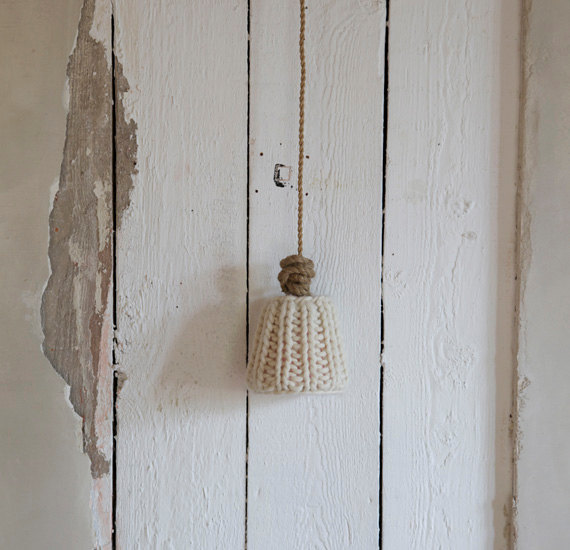 Check here for more creative lamp ideas.