Is it a good idea to have your wedding around Thanksgiving? Well, this is not a question with an obvious answer. People might decline your invitation due to the higher airfares or because they spend the holiday with their families.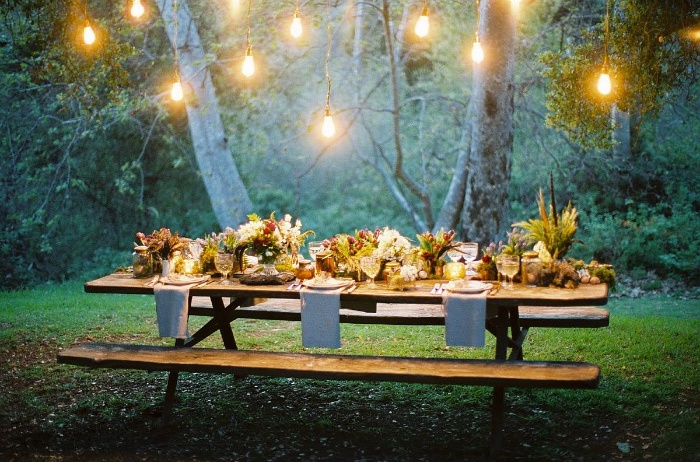 On the other hand, a Thanksgiving-themed wedding allows you to add great rustic fall charm to your memorable day. If your guests are mostly family, you can also use your wedding as an opportunity to spend quality time together.
You are 100% sure you want a Thanksgiving weekend wedding? Great. Then here are some suggestions on how you can make the most out of it.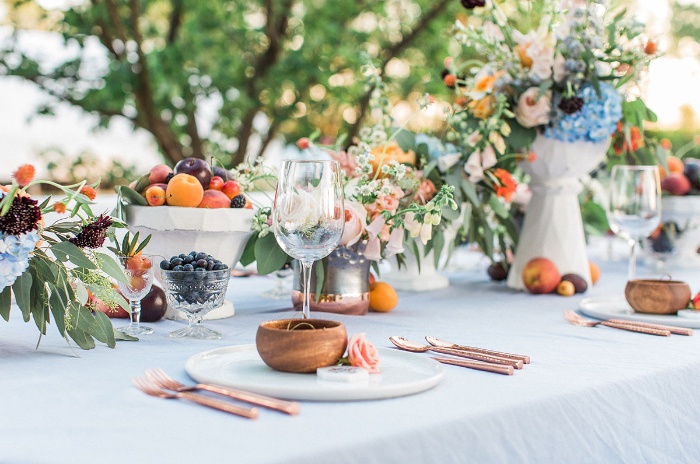 THANKSGIVING COLORS
If you choose to have a November wedding, you will definitely have plenty of seasonal inspiration for your wedding décor. You can focus on a fall color palette consisting of truly delicious colors such as mocha, cream, pumpkin and latte.
You can bring in the colors of the season with natural elements like fallen leaves, pumpkins, fruits and flowers. What a better way to create a romantic setting for your Thanksgiving-themed wedding?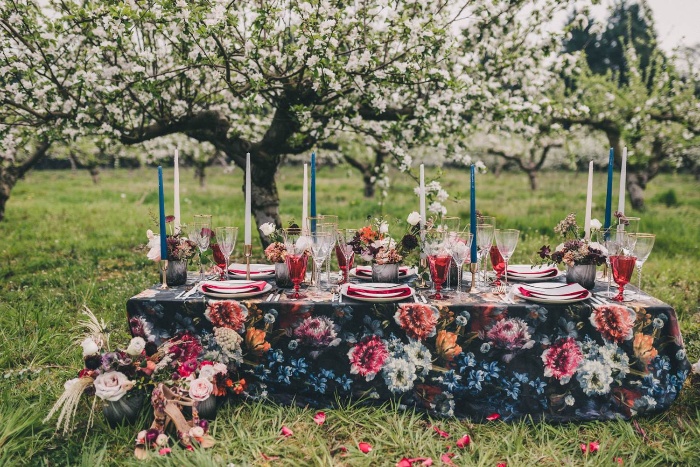 FALL WEDDING DECORATIONS
If you want to add some rustic beauty, create simple fall wedding centrepieces. You can beautify your table with metallic maize. Coat some cobs of dried corn with gold spray paint and hot-glue them to a round vase. Then fill the vase with seasonal flowers and floral foam. Another option is to turn dried grasses and reeds into a Thanksgiving-themed wedding centrepiece. Apple centrepieces are also quite popular and easy to make.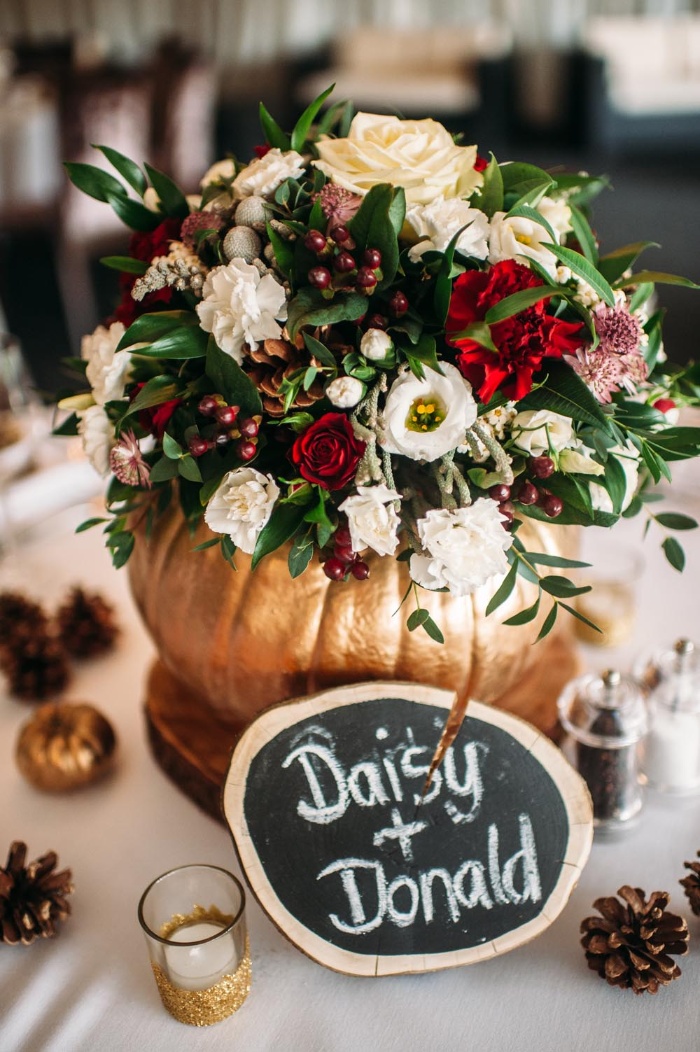 Create a cheesecloth table runner. Then place a stem of seeded eucalyptus and add a candle to the center. Finally, add in apples so that you add some color and fill any holes. Another great fall décor ideas include using pumpkin as an ice bucket or punchbowl for the drinks.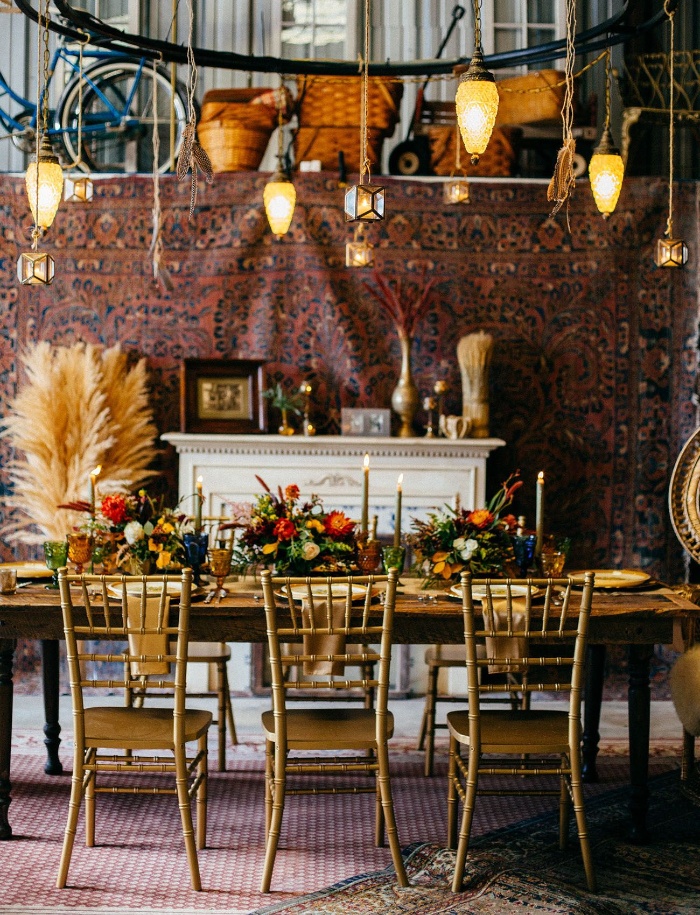 In addition, you can attach rustic table numbers to burlap and frame them in white frames. To add more rustic fall charm, consider having burlap and lace chair décor, as well as burlap cutlery holders. Last, but not least, you can spruce up your wedding venue by adding jar lights or flower/hula hoop chandeliers.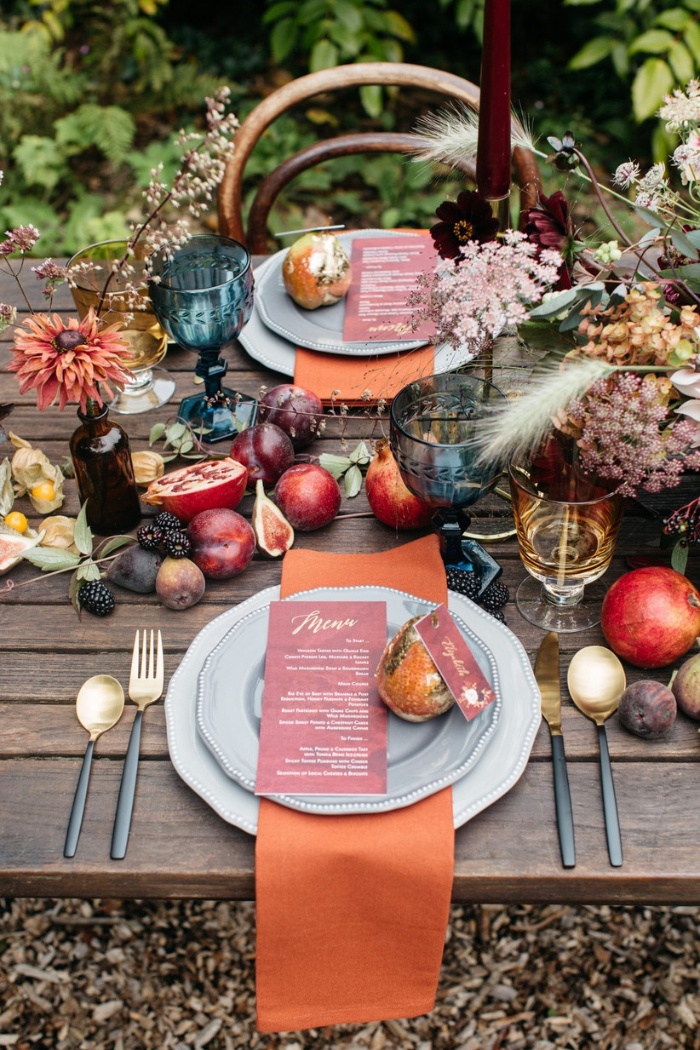 THANKSGIVING THEMED WEDDING FLOWERS
If you want to use symbolism for thankfulness, incorporate sweet peas, roses, hydrangea and campanula into your Thanksgiving themed wedding decoration.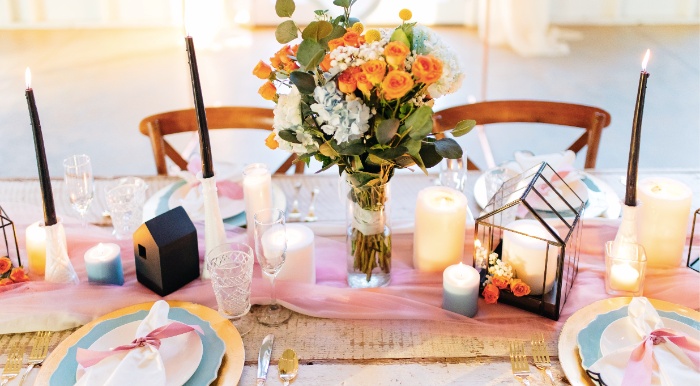 In addition, a lot of brides like the idea of having a fall wildflower bouquet on their special day. To create one, consider arranging baby's breath, daisies, sunflowers, zinnias and sweet peas together.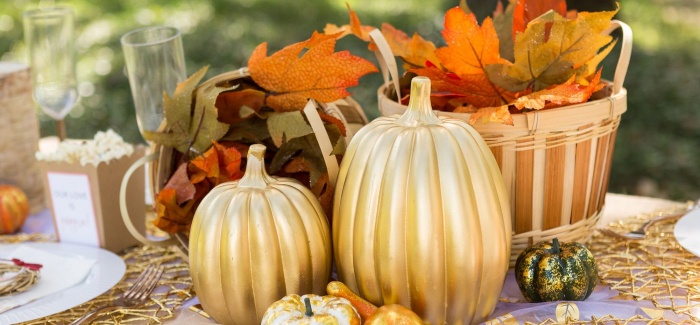 RUSTIC FALL FOOD & DRINKS
If you are looking for treats for your special Thanksgiving-themed wedding, add pies and fall drinks to your list. On the one hand, you can also replace the traditional wedding cake with pumpkin spice cake or mini pumpkin pies. On the other hand, you can stick to a more traditional cake but still add some elegant fall decoration. In terms of Thanksgiving-themed drinks, consider offering warm apple cider with cinnamon sticks, as well as signature fall cocktails.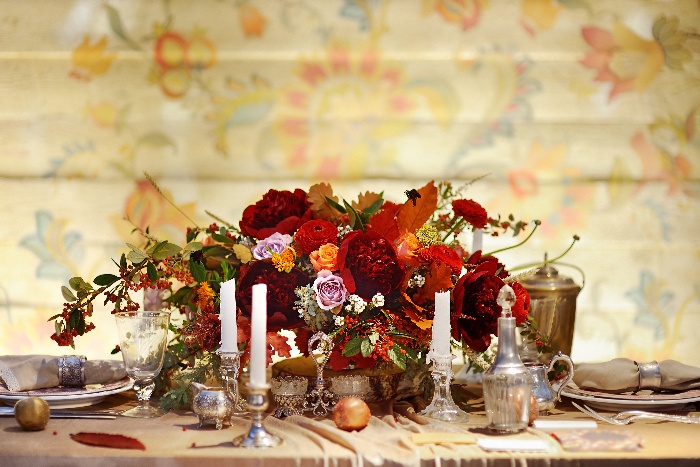 FINAL NOTE
There is certainly no shortage of ideas when it comes to organizing a Thanksgiving-themed wedding. What is most important, however, is to celebrate this special day with the people close to your heart. So, do not worry too much about the details and focus on enjoying the moment.