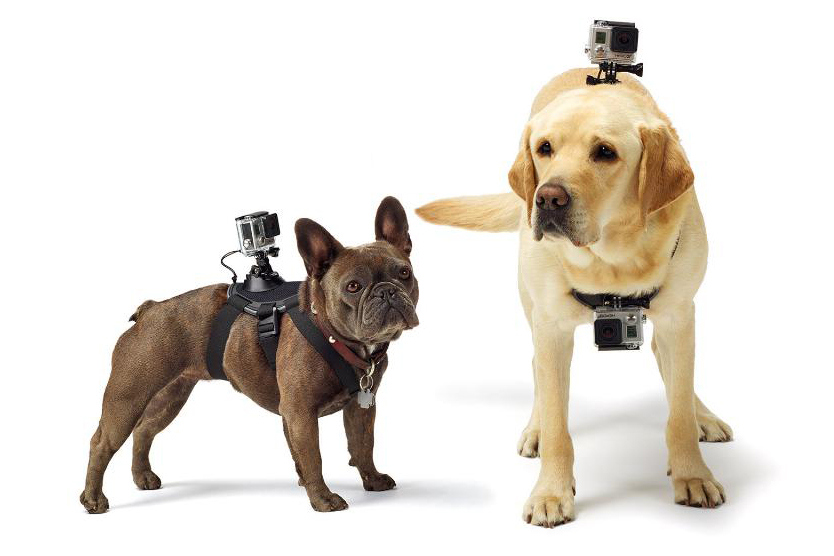 World of GoPro seems more exciting than the movies with their new cameras for pets named Fetch. 
Despite a lot of newcomers in the field, GoPro is still the leader in adventure cameras. For starters – all you can not tell, can be captured with GoPro, enabling us to keep the memory of places and experiences in which it is impossible to bring a camera or camera phone. Or at least to see exactly what other users of GoPro have seen in extreme and unforgettable moments.
As can be attached to almost anything – from a helmet in various types of extreme sports boards all the way to the car, one day in the office of GoPro people guessed that it would be very interesting to see what our pets do all day long.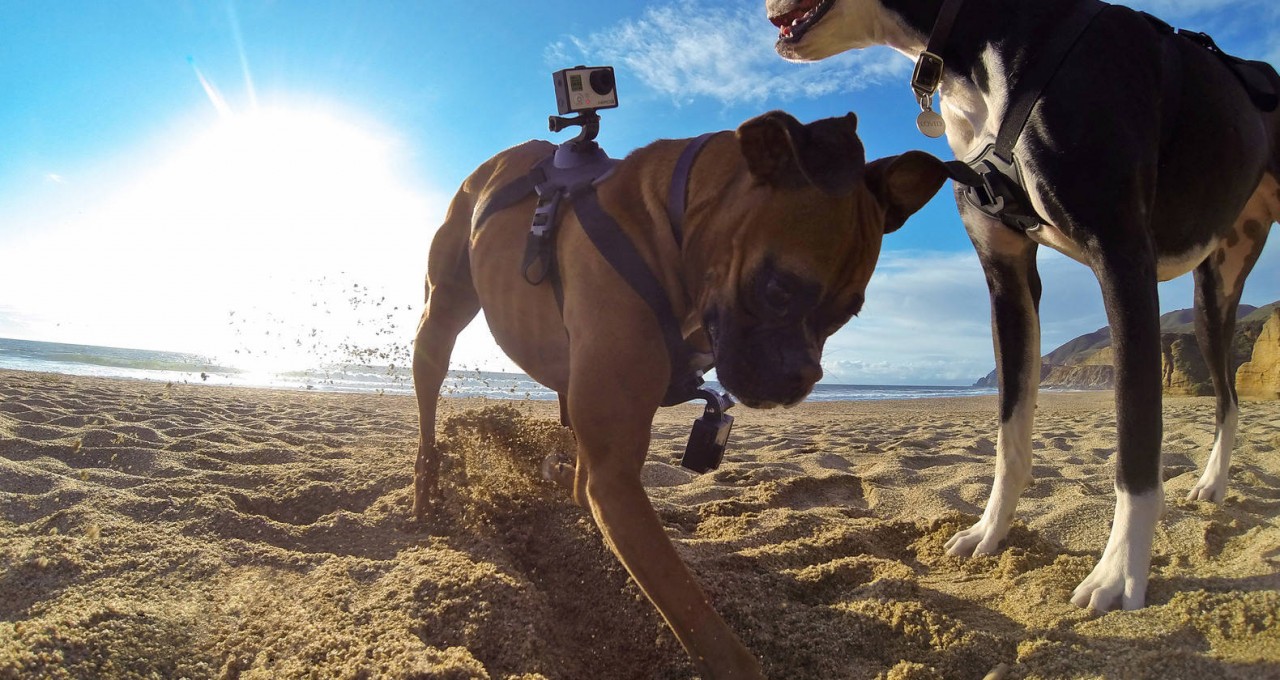 This breastplate is placed and fastened easily, the camera can be positioned on the back with views over the head and on the chest of four-legged adventurer. Made of washable, water-friendly material, your dog can swim, play and get dirty without a worry. Soft, padded construction keeps your pet comfortable. Fully adjustable to fit small, medium and large breed dogs from 15 to 120 lbs (7 to 54 kg). Chest mount is removable for smaller dogs. The other dogs at the dog park will be so jealous.
"We created Fetch with a special thought to the lifestyle of dogs and can not wait to see all the great photos and videos that pets capture!" Said Paul Osborne, Senior Product Manager at GoPro.
So far, the camera is designed for dogs, but we are convinced that very soon there will be something interesting for owners of cats.
Warning: Not intended for walking or restraining your dog. Never leave dog unattended wearing Fetch.
To learn more about the Fetch dog harness and see the mount in action, check out the new GoPro video.