Should we invest time in creating homemade Christmas cards? Certainly, there are plenty of affordable ready-made cards we can buy. What is more, we are living in a digital world, so we are a click away from sending a beautiful e-card for every occasion.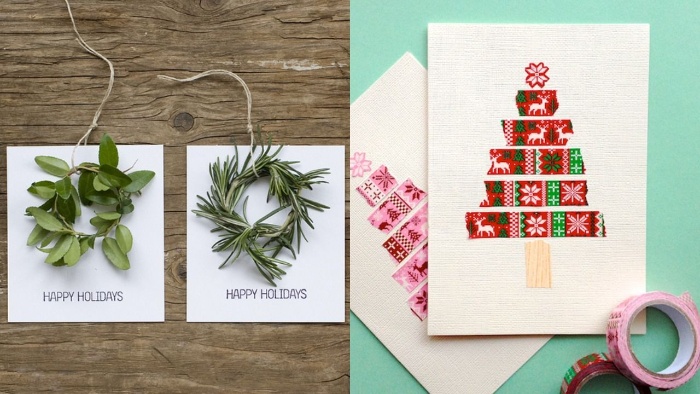 Nevertheless, everyone appreciates the planning and care that go into making something with a personal touch. This particularly applies to uncertain times like the COVID-19 pandemic that makes us long for connection. Do you want to make your own cute handmade Christmas cards? Then you can try out some of our do-it-yourself ideas below.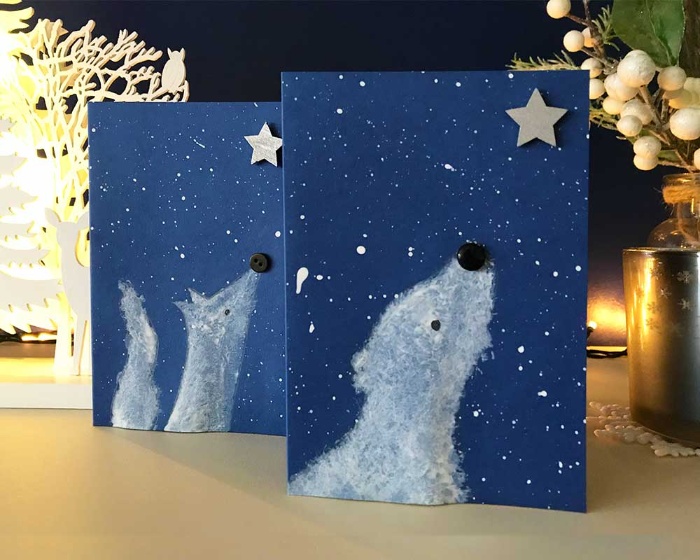 HOMEMADE CHRISTMAS CARD IDEAS
If you are looking for easy Christmas cards handmade ideas, then consider making a Scrapbook Paper Tree Card. To do so, you will need some leftover paper that is in the green pattern. Next, cut a tree shape out of the paper and use any extra decorations you have access to.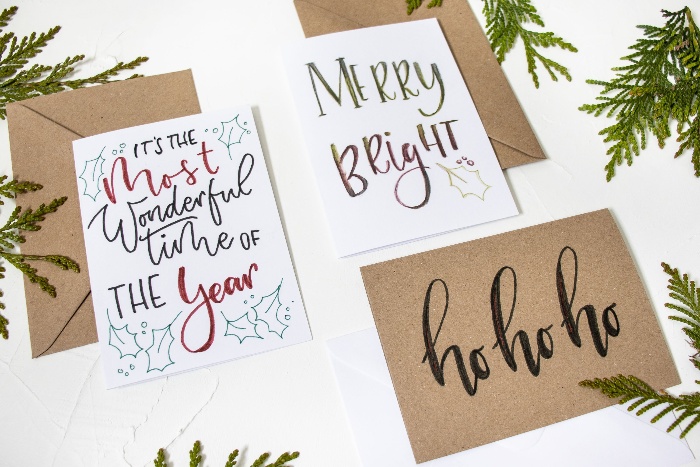 If you want to delight your relatives and friends with a classic greeting card, then use buttons to make a card with a snowman. Gingham Gift Cards are also quite popular among people who choose a Red Gingham Christmas theme for their holiday decoration.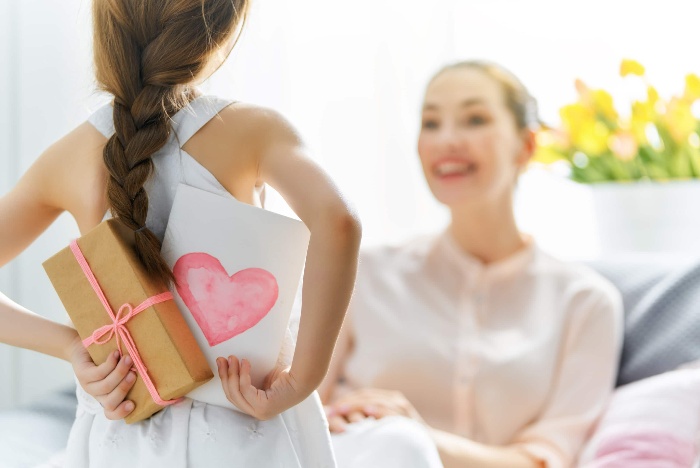 If you like DIY crafts with a vintage look, then consider making handmade vintage Christmas cards. To do so, first, choose a blank greeting card and envelope in either brown or white. Second, select and print a holiday vintage image. Next, cut it out, glue it to the front of your card and embellish it with ribbons, buttons, etc. Naturally enough, you can also choose to free your creativity and make your own version of handmade Christmas cards. Whatever card you decide to create, add a handwritten personal note inside it before sending.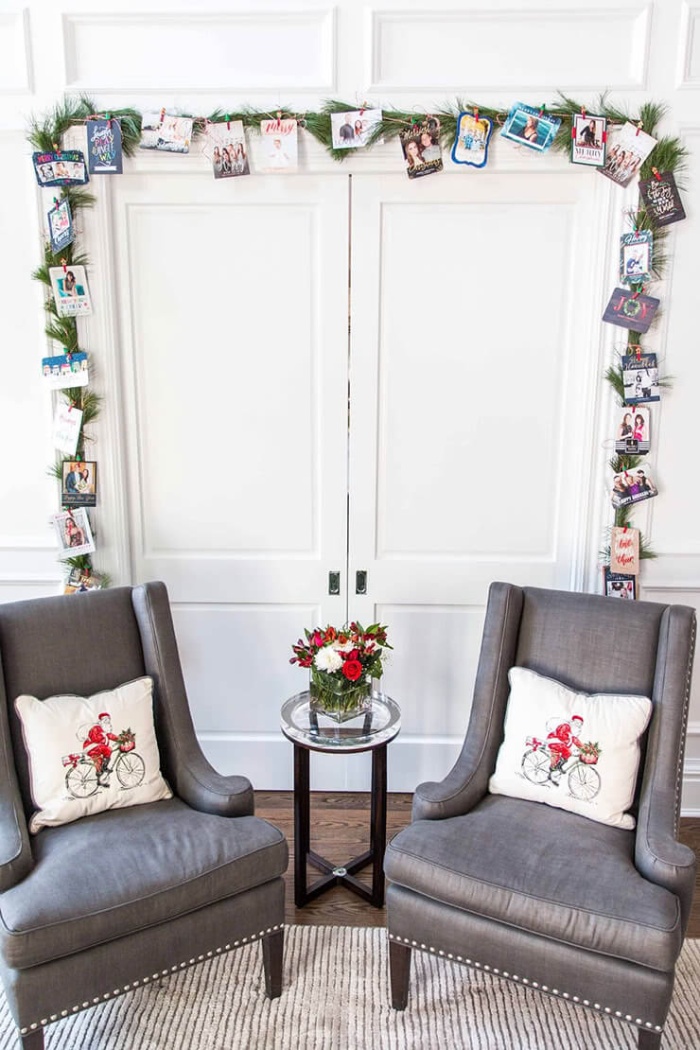 WHAT TO DO WITH OLD CUTE HANDMADE CHRISTMAS CARDS
Do you want to upcycle old cards into a Christmas craft? No problem. You can make a Christmas tree out of handmade Christmas cards. To do so, first, you will need to cut greeting cards into various sizes. Then simply hold them together with a stand.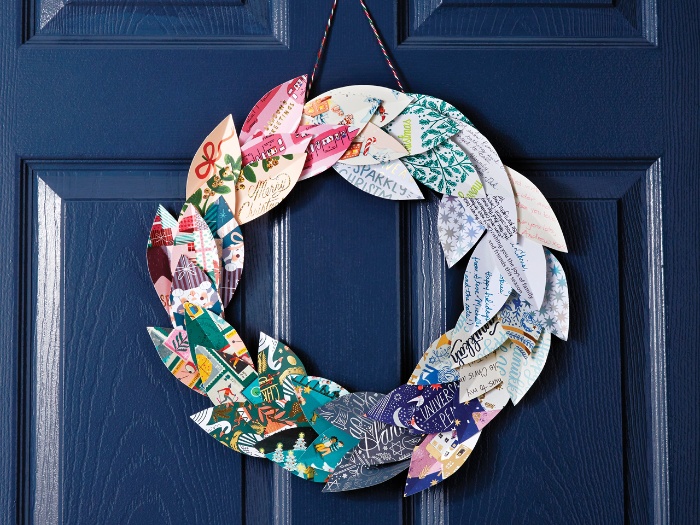 You can also transform old Christmas cards into ornaments by tying a section of a card with a ribbon onto a bulb. In addition, it is quite easy to create a Christmas card wreath, a seasonal card garland or a Christmas bunting.

There are easy ways in which you can both create handmade Christmas greeting cards or transform them into holiday décor. Do you have to declutter your home? No worries. If that is the case, you do not necessarily need to throw old Christmas cards away.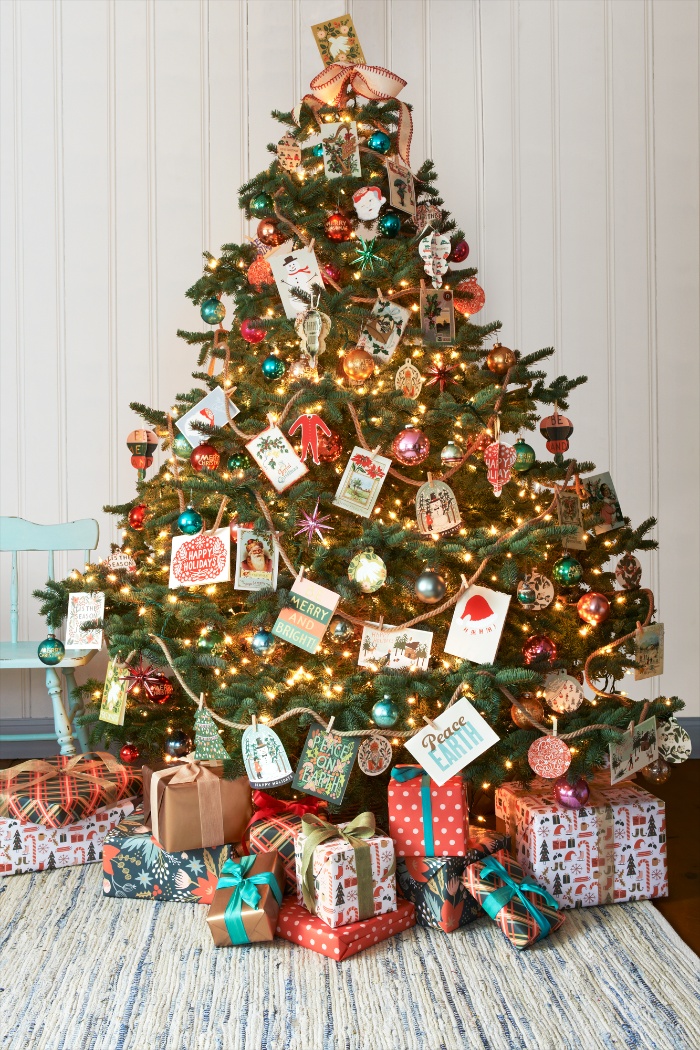 There are nonprofit organizations like St. Jude's Ranch for Children that accept old cards as a donation. They recycle and use them to make new cards. Hopefully, our selection of ideas will act as a source of inspiration if you choose to create handmade Christmas cards. We wish you happy holidays and a lovely start of the New Year!