There are just a few days left until October 31st. So, you may be wondering how safe it is to celebrate Halloween this year. Worry not. You might need to modify celebrations during the pandemic. However, you can still have fun by throwing virtual costume parties or organizing small-sized gatherings for Halloween trick and treat. Here are some specific trick-and-treat ideas you can try out this fall.
HALLOWEEN CANDY OR TRICK
You are fed up with serving bowls of hard candy or plain brownies at every Halloween party. Yet, you are worried that fancy Halloween snacks are too complicated to make. If these concerns apply to you, then consider the following ideas for a trick or treat Halloween.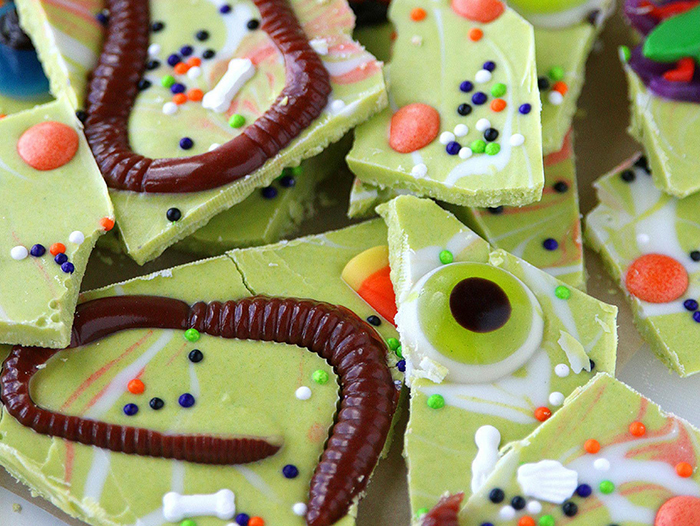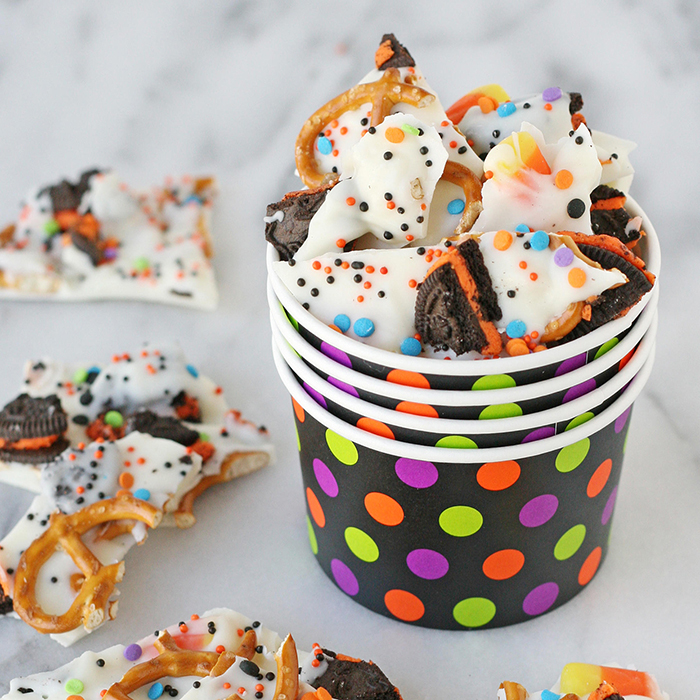 One of our favourite Halloween treats is creepy cobweb bark. It only takes 20 min to transform melted and white chocolate, as well as gummy candies into a lovely web. Yet, it is so easy to make and at the same time tremendously delicious to eat.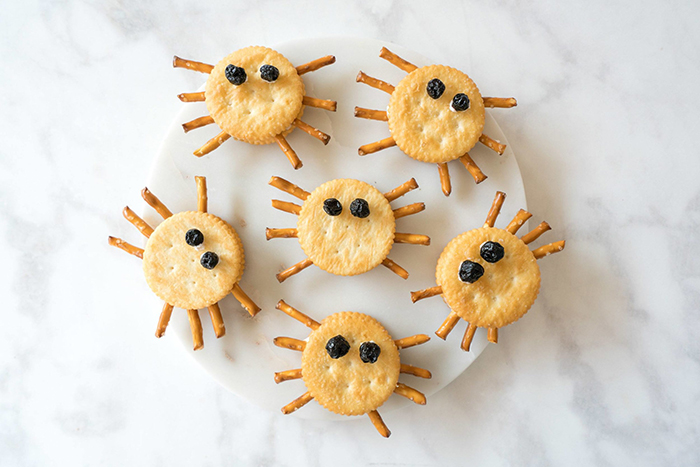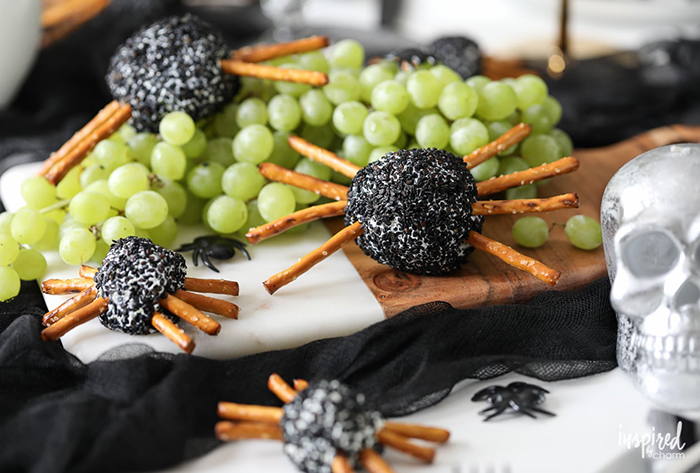 Cheesy spiders are another great idea for creating the ultimate Halloween trick and treat. You can let your kids put flavoured cream cheese between 2 round crackers and then use chow mein noodles for the legs.
What would be the easiest trick or treat this weekend? This is what you will end up asking yourself if you tend to wait until the last minute. However, even if you find yourself in such a situation, no worries. We've got your back.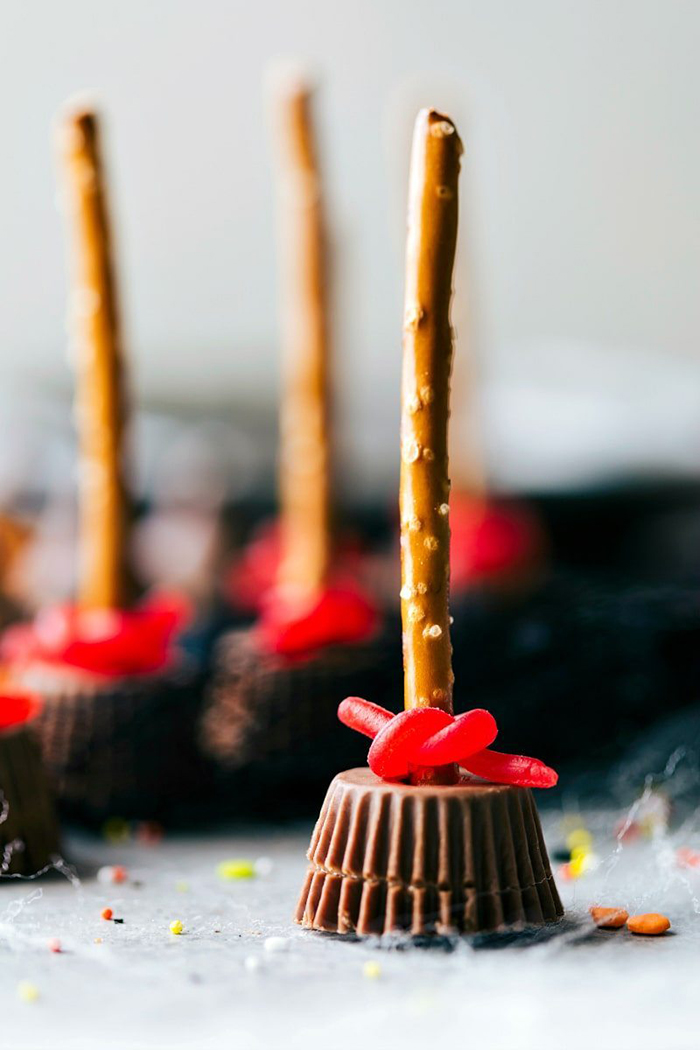 Grab some peanut butter cookies and pretzel sticks. Then use the sticks and fork tines to turn the cookies into witches' brooms.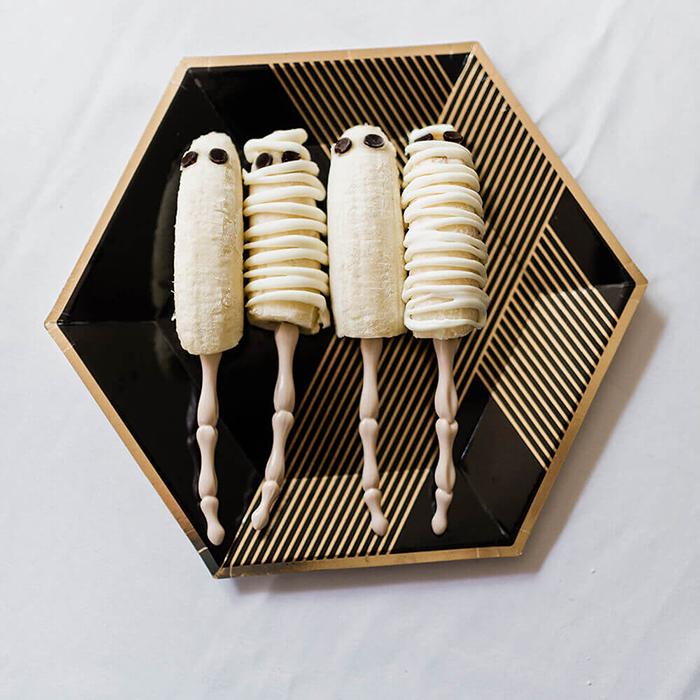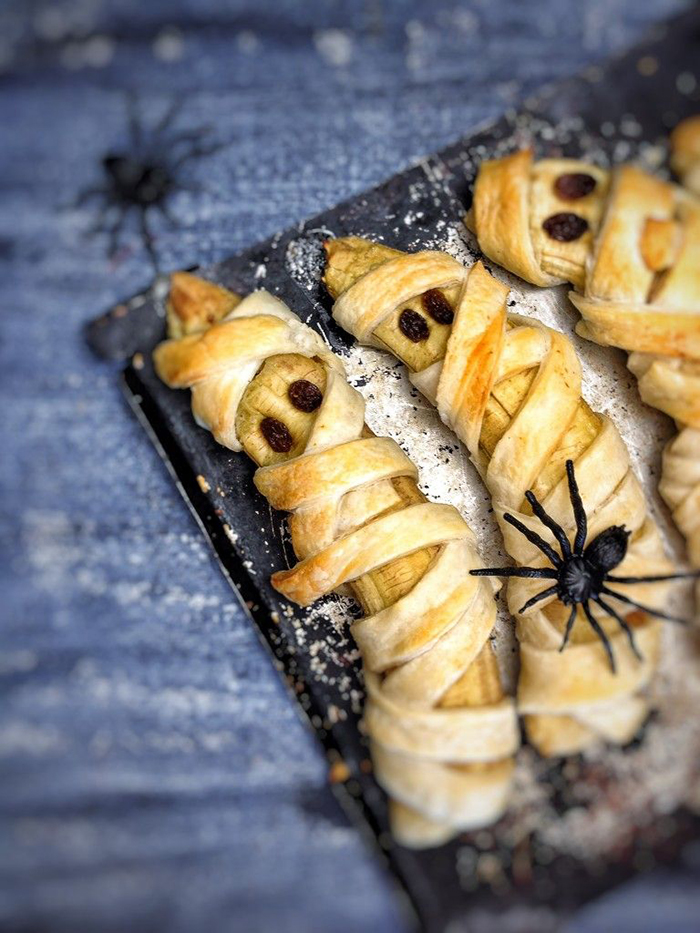 Banana mummies are another easy-to-make and funny looking Halloween treat. Just grab a few bananas and decorate them with some chocolate and M&Ms. And voila, you are ready for trick and treat.
HEALTHY SNACKS
Chocolate and sugar cookies can be very delicious. However, it is important to consume them in moderation. If you are in search of healthy Halloween snacks for class party or kids, make fruity pumpkins and ghosts. These treats are healthy, delicious and so easy to make. You only need to top clementines with celery sticks and adorn bananas with chocolate chips.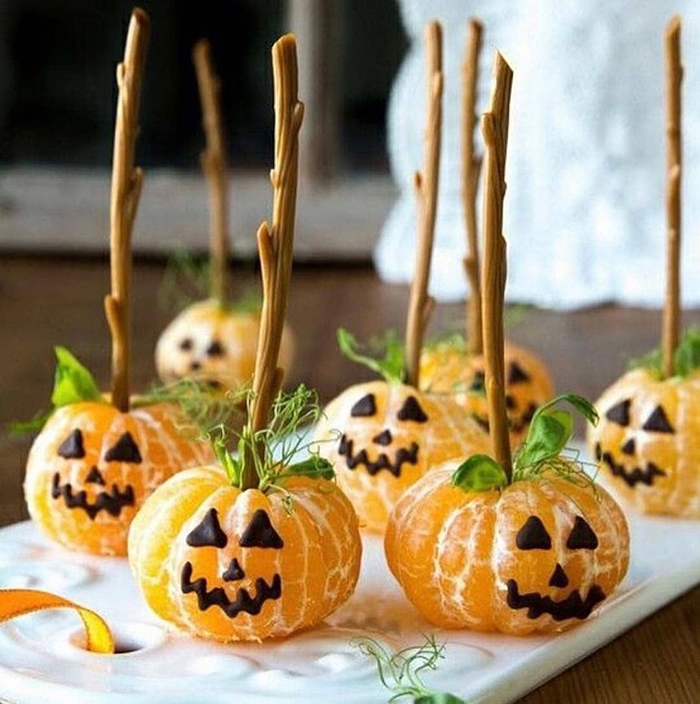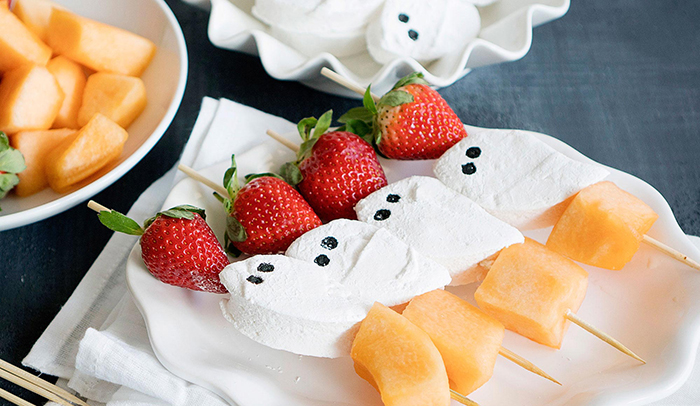 Whenever you want to make healthy treats, consider creating veggie monster teeth. This Haloween recipe requires just a few ingredients. You can use green apples for the lips, nut butter for the gums, and beans for the teeth themselves.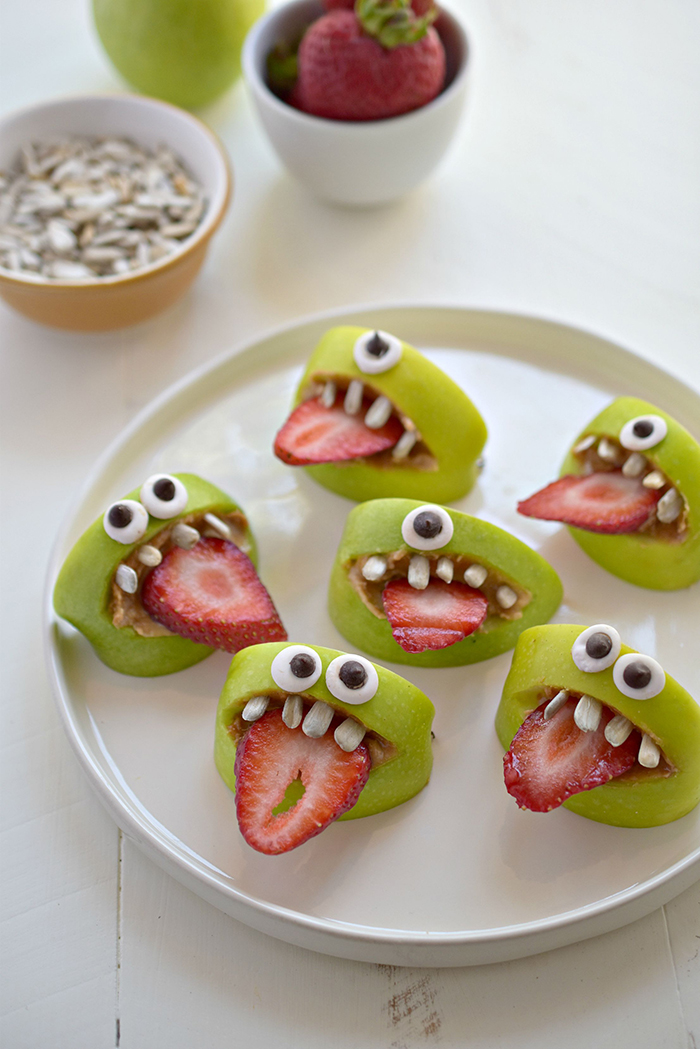 As you can see, it is possible to enjoy a lovely Halloween trick and treat even during the pandemic. Naturally enough, consider your risk threshold when you get in contact with people outside your household. However, don't forget to have fun and enjoy the small things even amid uncertain times. You can invite the joy of Halloween into your home by creating creepy home decoration, dressing up as your favorite character , etc. You will be amazed at what can happen when you set your creativity free.