The Mexican Riviera is famous for its nightlife and beaches, but that's not all. There are so many things to do in Cancun besides lying on the beach or hitting the clubs. The area is known for the cultural activities, museums and some of the best-preserved Mayan ruins in the country.
If you are headed to Mexico, here is a selection of the top things to do in Cancun.
Chichén Itzá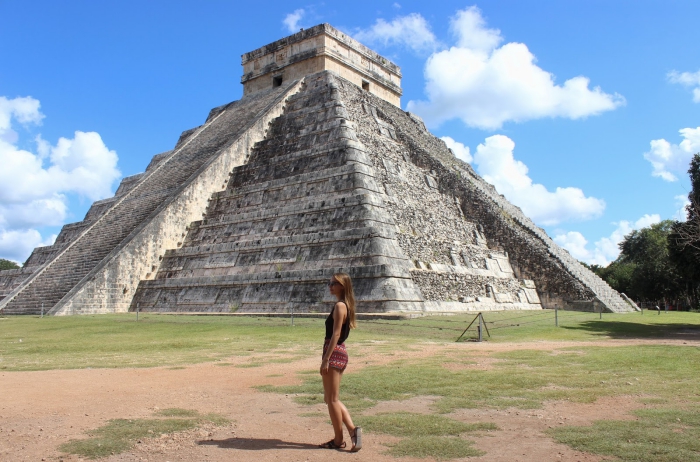 This site is one of the most recognized landmarks on the peninsula. Chichen Itza is a main hub of the Mayan civilization and has been named a UNESCO World Heritage site. The most notable point of the ruins is El Castillo – a pyramid that was once used as a temple of the god Kukulkan. You can reach the ancient ruins by bus or taxi or book a guided tour.
Isla Mujeres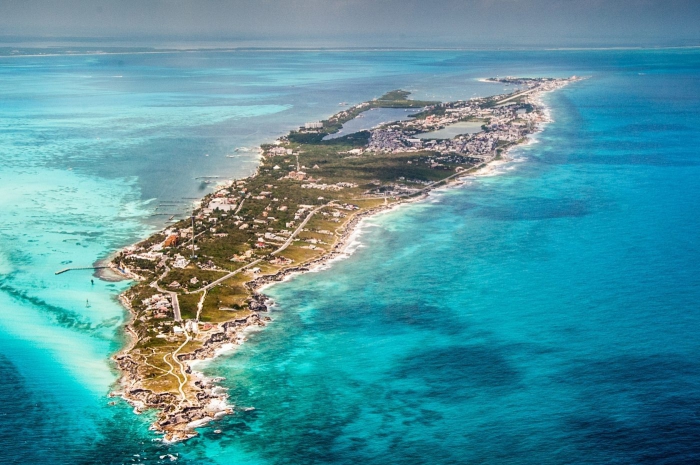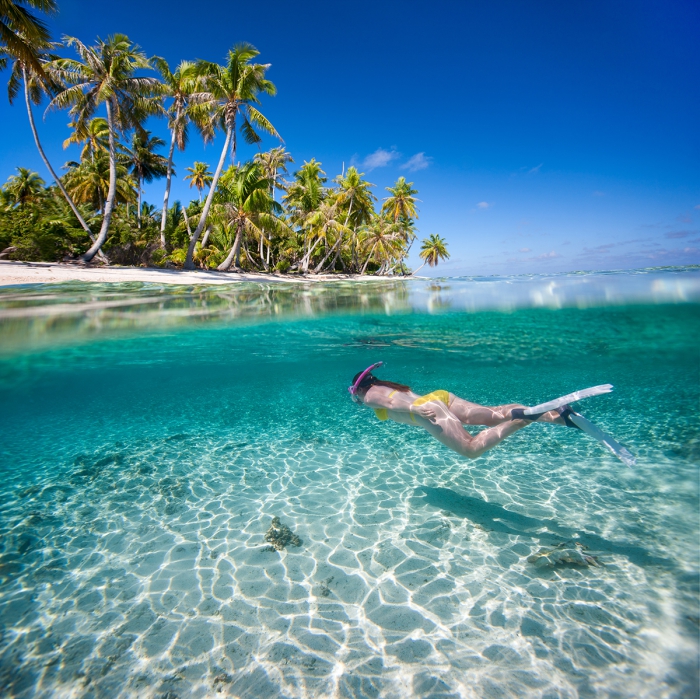 If at some point Cancun gets too busy for your taste, you can escape from the crowd and head to the island of women or Isla Mujeres. There is not much to do on this small island which is just a short ferry ride away from Cancun. This is the perfect little spot to relax and unwind.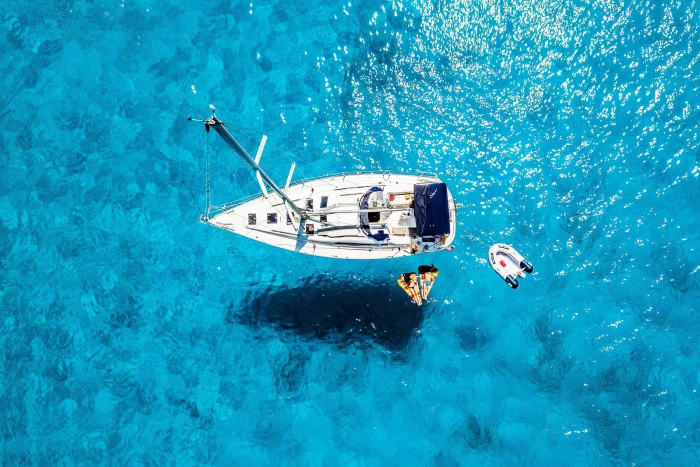 The island has a sleepy reputation, but there are a few sites that are worth checking out like an ancient temple and spectacular cliffs. You can also enjoy some kayaking and snorkelling against the scenic backdrop of the island.
Playa Tortugas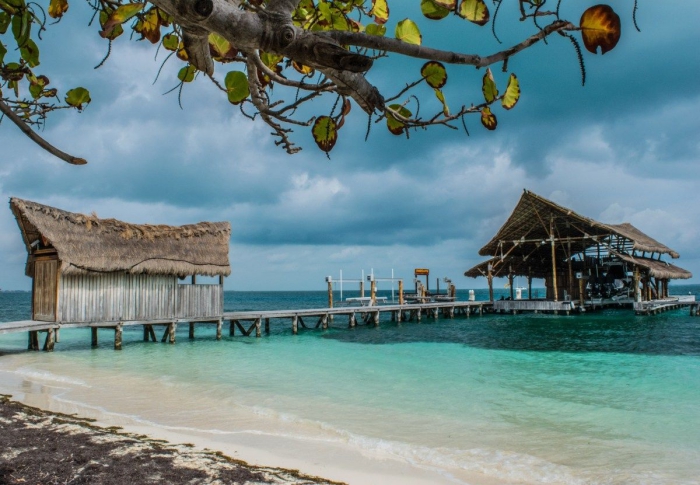 If you love the beaches and you are looking for things to do in Cancun with kids, you should check out this spot. It is a beach that locals usually visit and is known for its clean sand and relaxed atmosphere. Playa Tortugas is also great if you are planning a romantic dinner because it boasts several great restaurants. Brave visitors can enjoy bungee jumping and other extreme activities. Going to this beach is one of the many free things to do in Cancun because it is public. It is accessible by rental car or by bus.
El Rey Ruins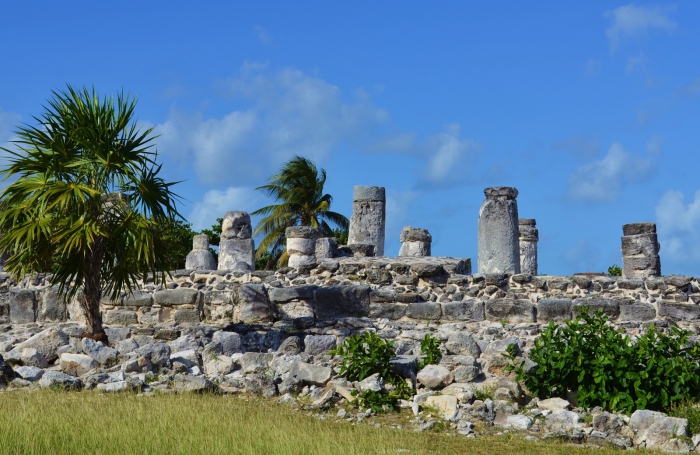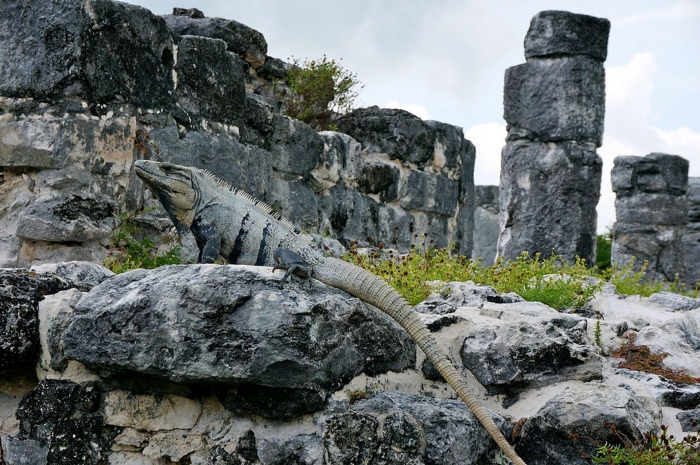 The El Rey ruins are not as famous as Chichen Itza, but they are accessible and smaller, so you can see them in a short time. The ancient town has been a center of sea trade for centuries and has exciting history. However, for a long time the ruins of the Mayan town were not the only thing people came to see. Hundreds of iguanas have invaded the ruins and are great companions for fun photos.
Playa Delfines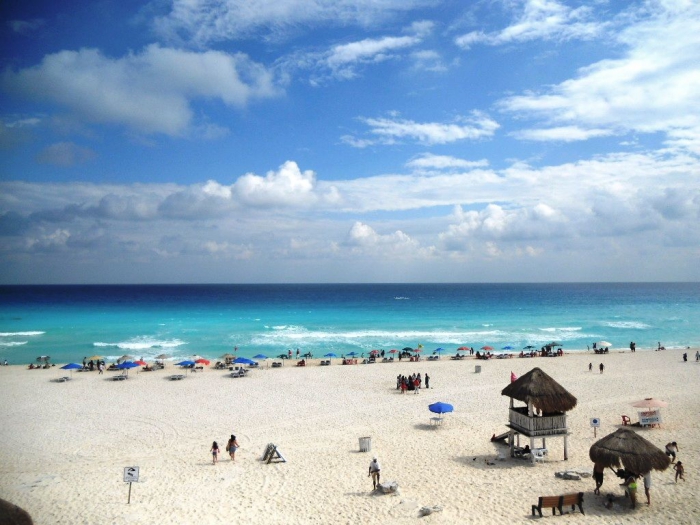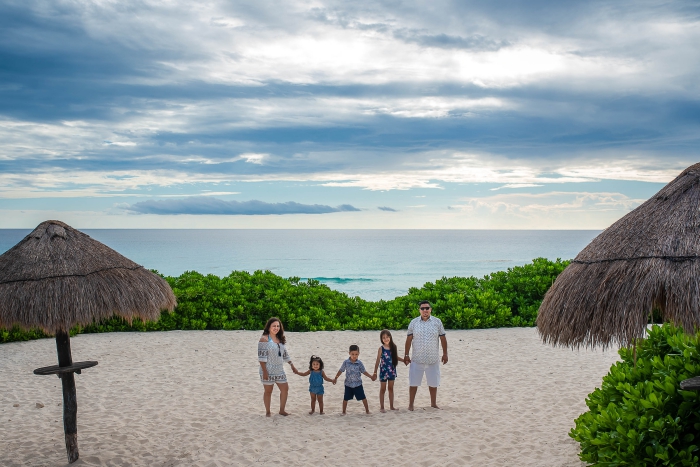 If you have decided to visit El Rey make a stop at the Playa Delfines. It is an undeveloped sandy beach which lacks the crowds of people around the Hotel Zone. Having said that, you better bring your own food and drinks, since you won't be able to buy any at the beach. According to travelers this beach offers the perfect escape from the noise and crowds. Just mind the rough waters that this area is famous for.
Coco Bongo Cancun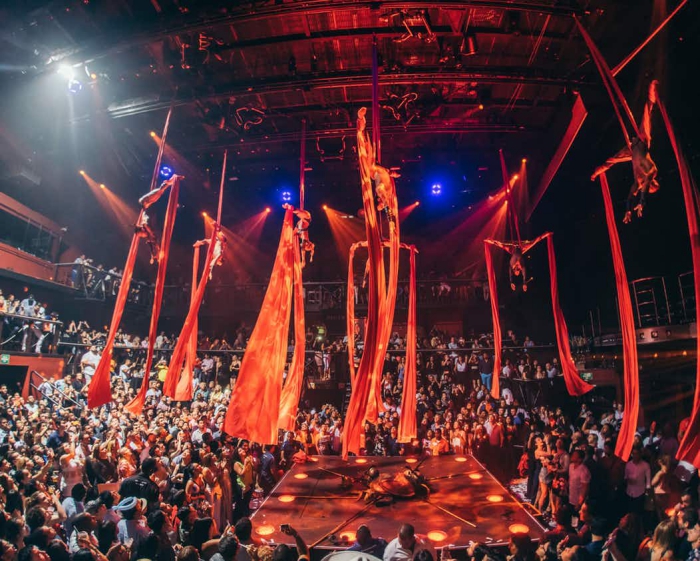 Looking for things to do in Cancun at night? The Coco Bongo Club is considered the best spot for nightlife in this area. It definitely isn't your traditional club. Thousands of travelers come here to see nonstop acrobatic performances, live music and conga lines. Be prepared to enjoy a night full of fun, soap bubbles, delicious cocktails, music, dancing and confetti.
Have you already picked the things you want to do in Cancun? If not this list will inspire you to start planning your trip right away. Beaches, ruins, clubs and so much more, there is a lot to enjoy at the Mexican Riviera!