Do you enjoy drinking cold tea? Ice tea is the perfect choice for the hot summer days. It can quickly turn into an impressive drink. Many of the best-iced teas are also quite easy to prepare and delicious.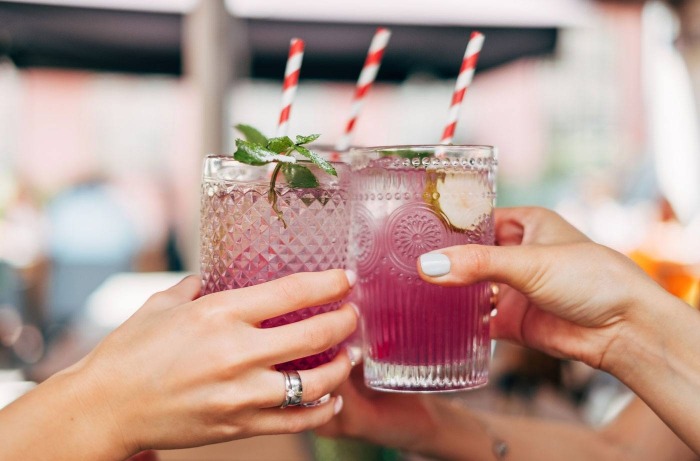 There is nothing like beautiful and delicious homemade sweet tea to surprise your family and friends. Whether it is a spicy ginger beverage or fruity delight you will have a lot of fun this summer exploring these tea recipes. Each one of these is refreshing, cool and perfect for your garden parties. Are you ready for an iced tea day outdoors!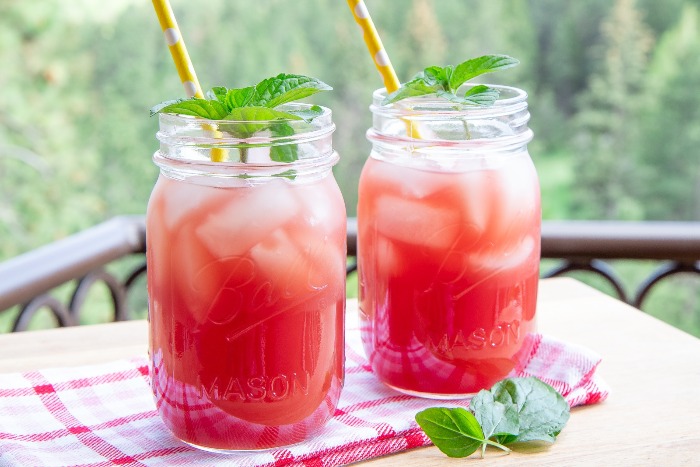 Watermelon Iced Tea
Summer fruits are healthy and the perfect addition to any iced tea recipe. This flavorful and colourful watermelon iced tea is a top choice for the hot days. You can use up any melon you may have leftover. The recipe is very easy to make you just blend the melon with some mint and add freshly brewed black tea or iced earl grey. A fun twist to this recipe is to add fresh strawberries or raspberries to make a homemade raspberry iced tea.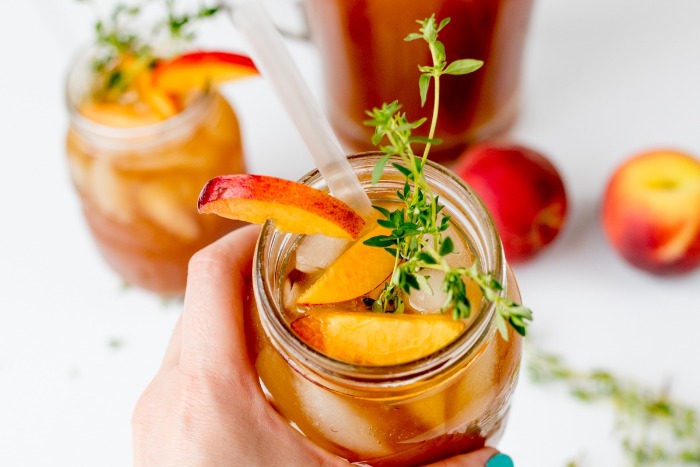 Homemade Peach Iced Tea
Beat the heat of summer with a glass of cold peach tea. This recipe is quite easy to make you just add sugar and water into a pan, bring it to the boil slowly and stir until the sugar is fully dissolved. Add the peaches and cook until they are soft. Remove from the heat mash with a fork then sieve the syrup and add tea bags and pour over 2 litres of boiling water. Leave to steep for some minutes and remove the teabags. Leave to cool and transfer to the fridge until chilled. Stir the syrup, add ice and pour into your favourite glasses.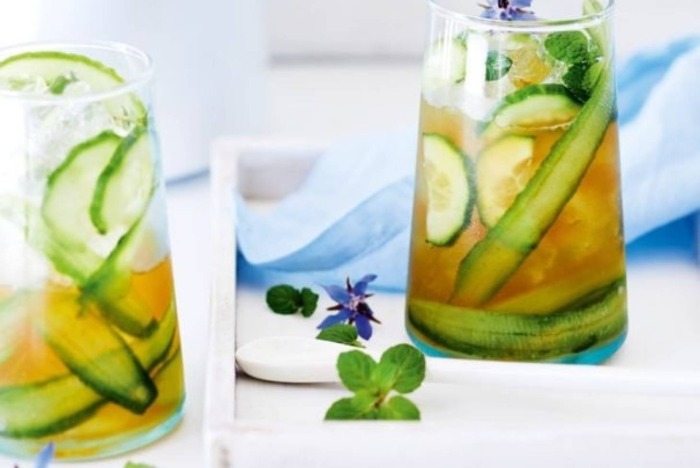 Cucumber Mint Green Tea
Cucumber and mint are the perfect match and this drink is an ideal way to enjoy these fresh ingredients from your garden. Putting this beverage together is very easy. You simply slice the cucumber and chop the mint, brew your favourite green tea and combine all of it. Use the leftover mint and cucumber to garnish each glass. It is an excellent recipe for summer parties.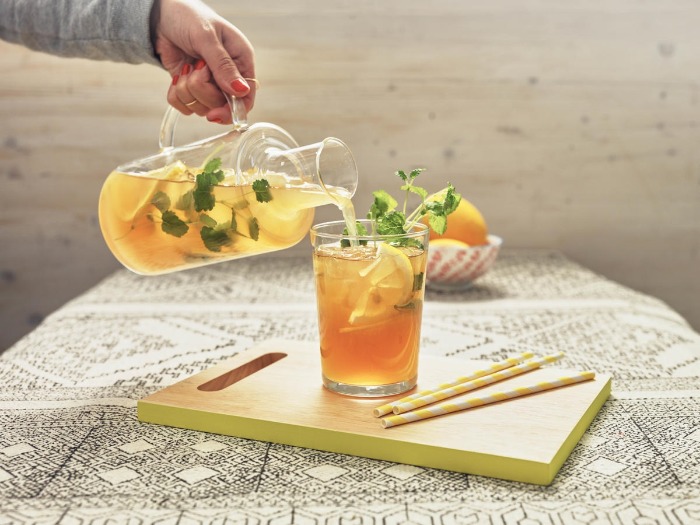 Spicy Ginger Iced Tea
Ginger is an excellent pick-me-up. It is spicy and invigorating. We have a lemon-ginger tea which is surprisingly easy to mix up. Boil some water, sugar, pieces of ginger and lemon zest until you get a thick syrup. It is quick and easy to prepare and you can store it in the refrigerator until you're ready for a drink. Brew your favourite green tea and sweeten it with your syrup. Serve it cold with decoration depending on your mood.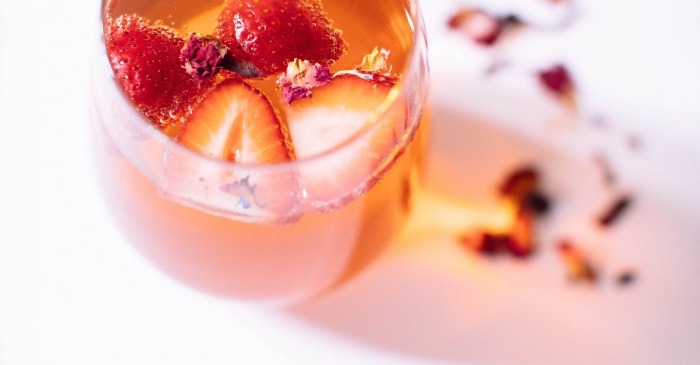 Elegant Rose Iced Tea
This is a beautiful and delicious iced tea that can be served in a very elegant way. This beverage is a great choice when you want to add a special touch to an event. You can use dried rosebuds or rose water for the subtle floral flavour. This tea can also be made with lavender. Is there any better way to cool down in the hot summer days than with a glass of iced tea? Try these beautiful and delicious recipes and find out yourself.