What happens if you take all the elements of a building, shuffle them and put them again at random? Just this question aims to give you an answer deconstructive – style architecture that mix fragments, walls, ceilings and interiors, to get a "orderly chaos".
Next seven buildings are among the most provocative structures in the world.
The Guggenheim Museum in Bilbao by Frank Gehry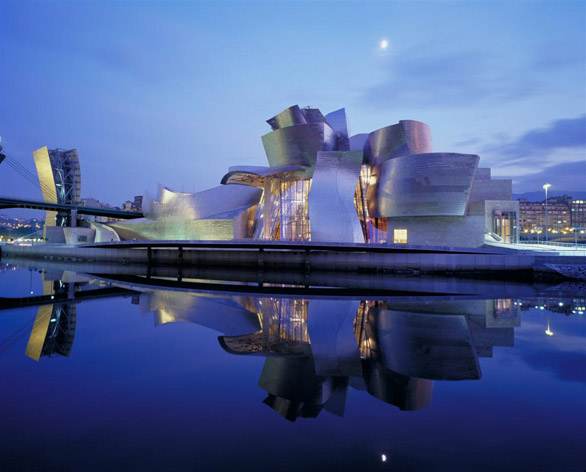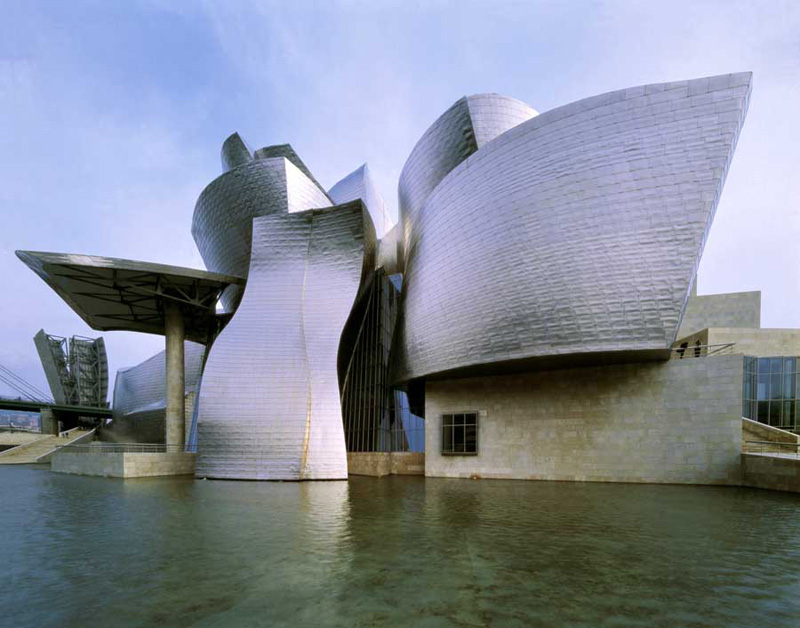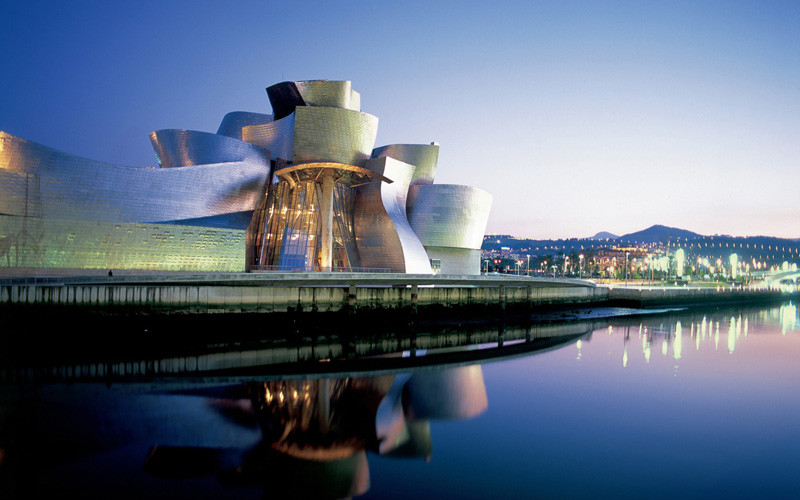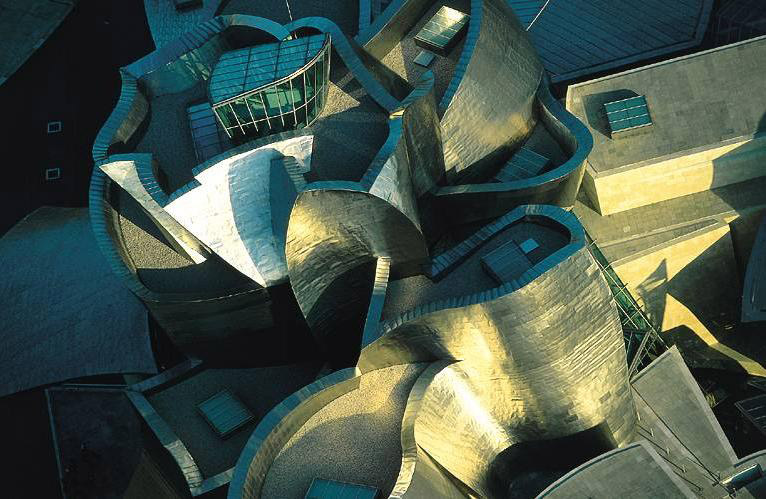 If you are familiar with deconstruction, there is no way not to know about this work of Gehry in Spain. In 1978. he shall take steps to amend its own slightly boring home, laying the foundations for an entire architectural movement. He literally dismantled house parts, which are then arranged in an eccentric manner. To the Guggenheim in 1997. Gerry had already perfected a shocking new style that amazed both critics and ordinary people, although some architects to believe that such creativity interfere with functionality.
Frank Gehry is the founder of deconstruction and its Guggenheim left a clear mark in the history of architectural style, extended by many other architects. Brilliant forms the building looks confused and throw bizarre reflection in river Nevion over which they are located. Original design and structural strength are achieved with the help of a computer program. Much of the outer walls are covered with titanium panels that resemble fish scales. Each year the museum is visited by nearly a million people.
Cinema center Coop Himmelblau, Dresden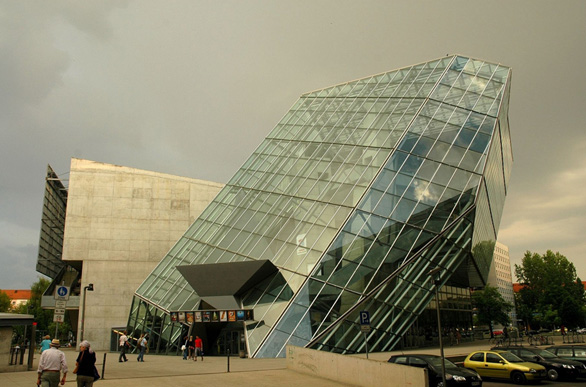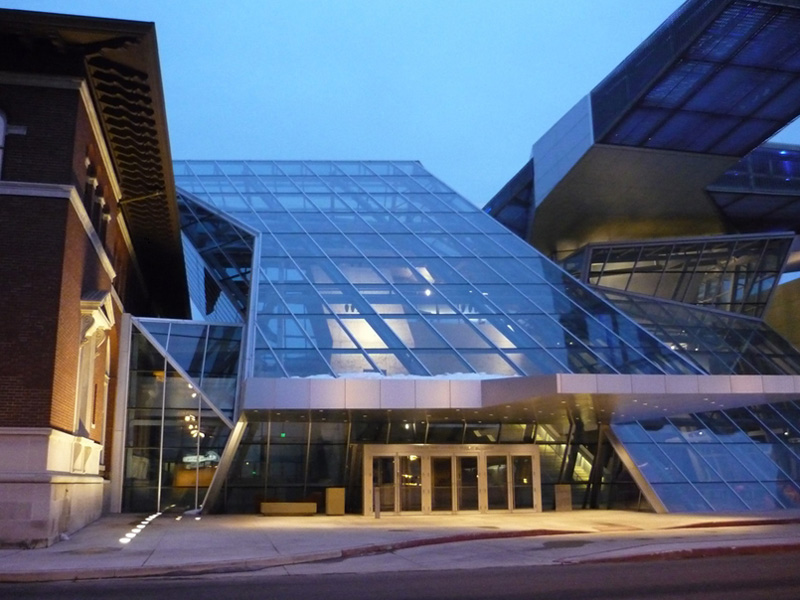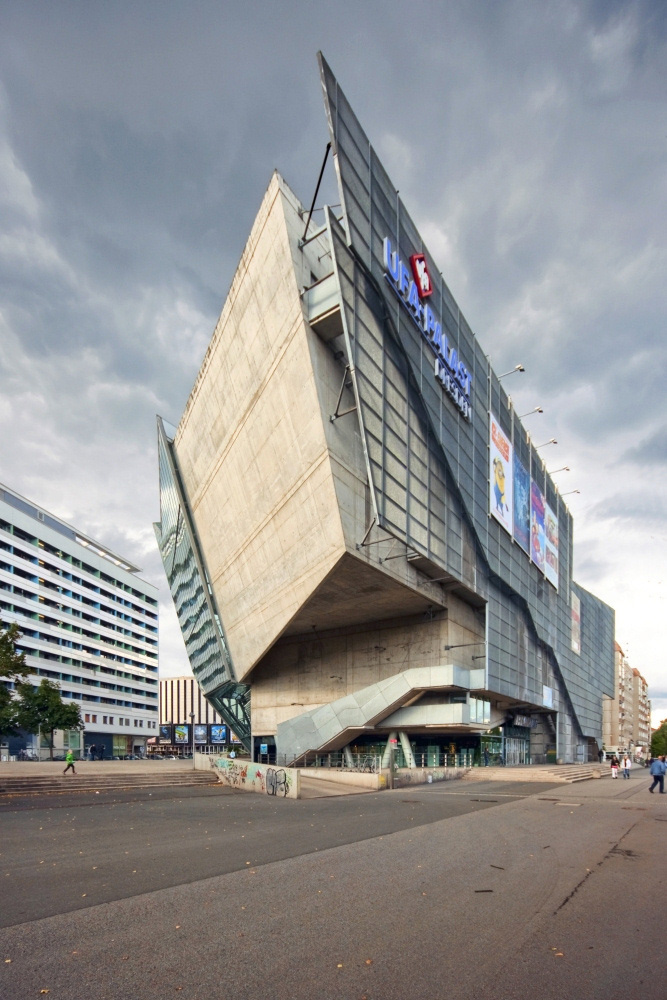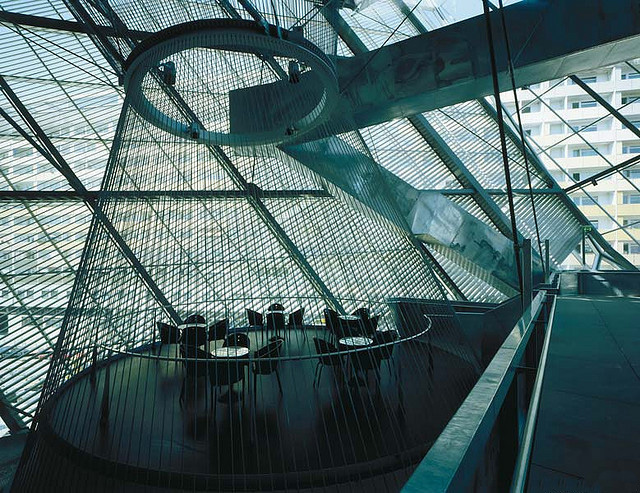 Austrian company Coop Himmelblau, which to date has offices in Los Angeles, Guadalajara and Vienna, is often cited as the first to realize deconstructive architecture in Europe. In 1998. Himmelblau finished cinema center in Dresden, which consists of two parts. Crystal part is a huge glass entrance hall and public square that seems to be on one side. The second part accommodates 8 cinema halls with 2600 seats.
Such independent international architects draw inspiration from modern art movements as Cubism and Dada and Russian architecture of the 30s.
Center for the Arts Weiksnar Peter Eisenman, Ohio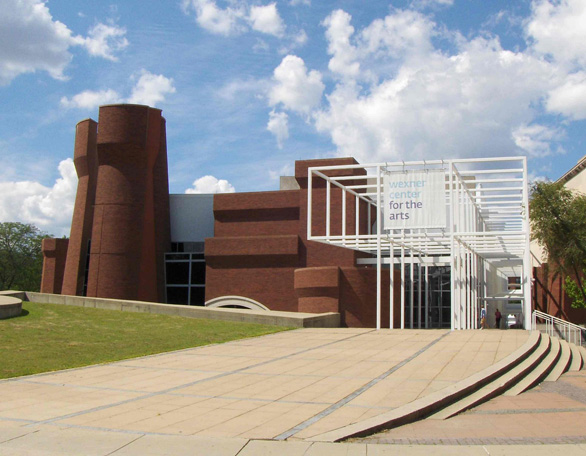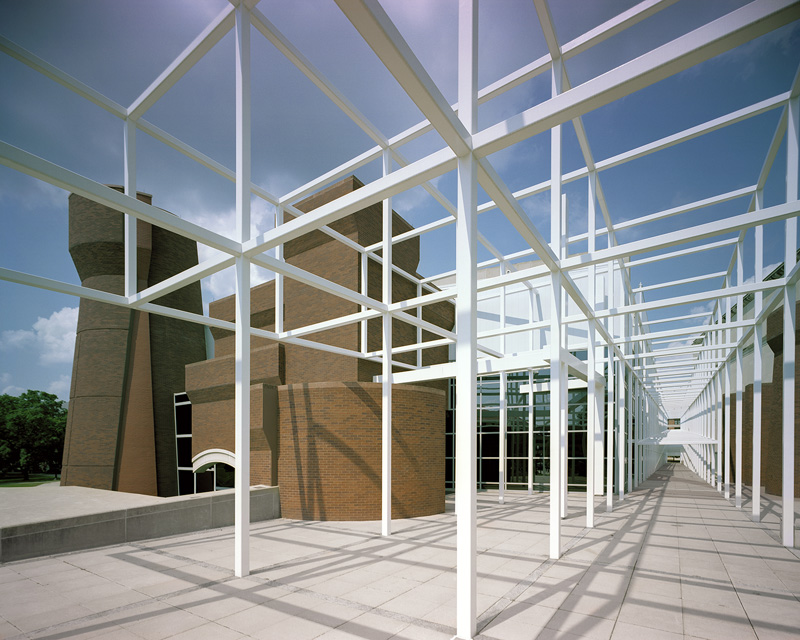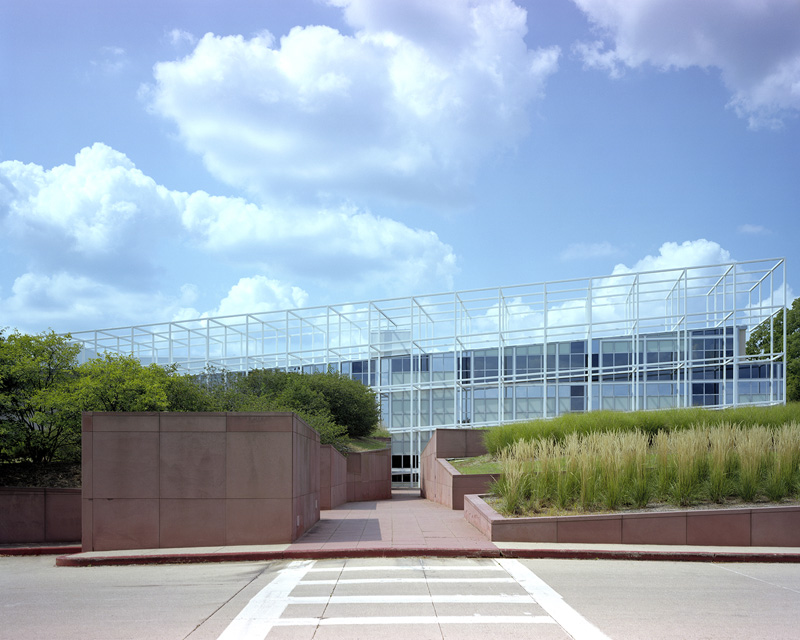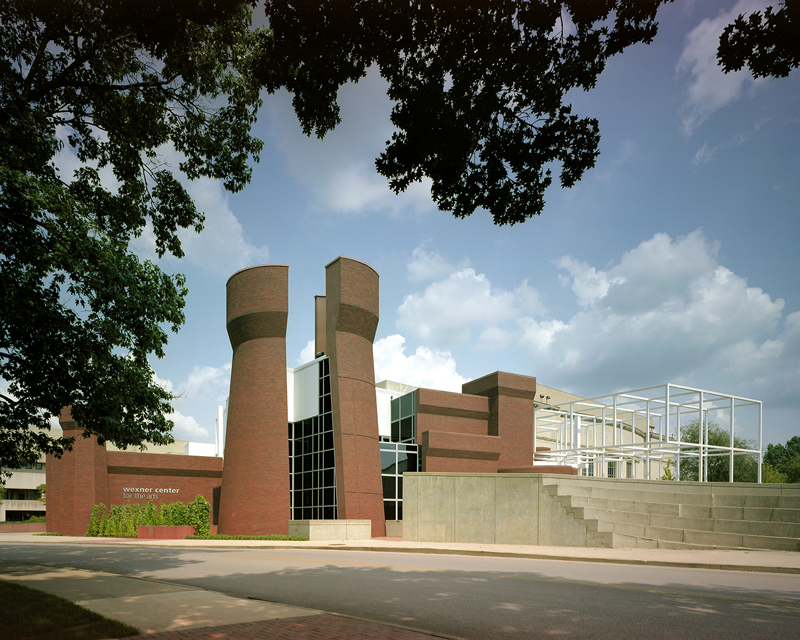 In 1989. architect from New Jersey designed the first major public building in America deconstructive – arts center Weiksnar Ohio. The building was a sort of experiment for deconstruction – the aim was not just big and empty space for paintings, and it is a work of art. In the five-story building has a large white structure resembling a scaffold that gives the appearance of incompleteness. Ideas invested in the project, leading to some debate concerning functionality, as direct sunlight can damage delicate artwork. Plus no recognizable center entrance and the interior is no less eccentric. Some visitors even claim that they are sick of the crazy design elements.
Park La Villette Bernard Tschumi, Paris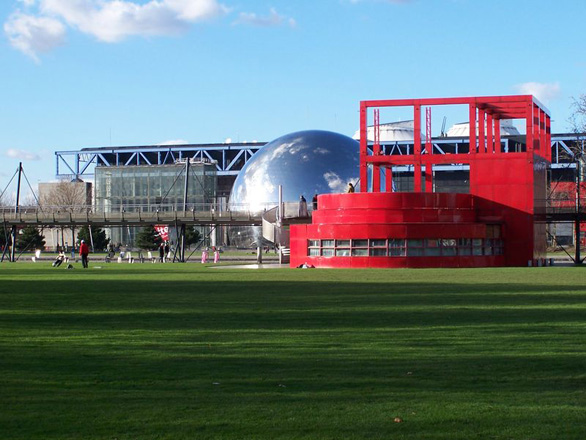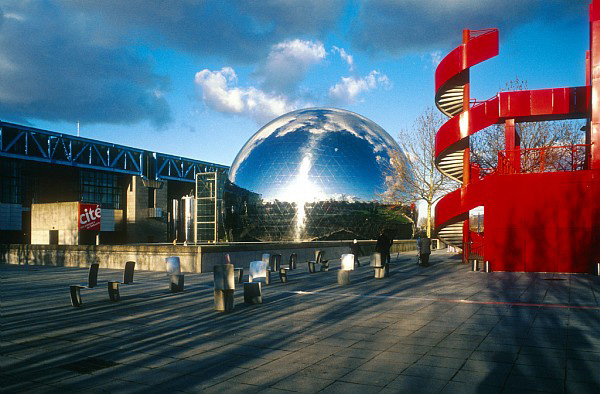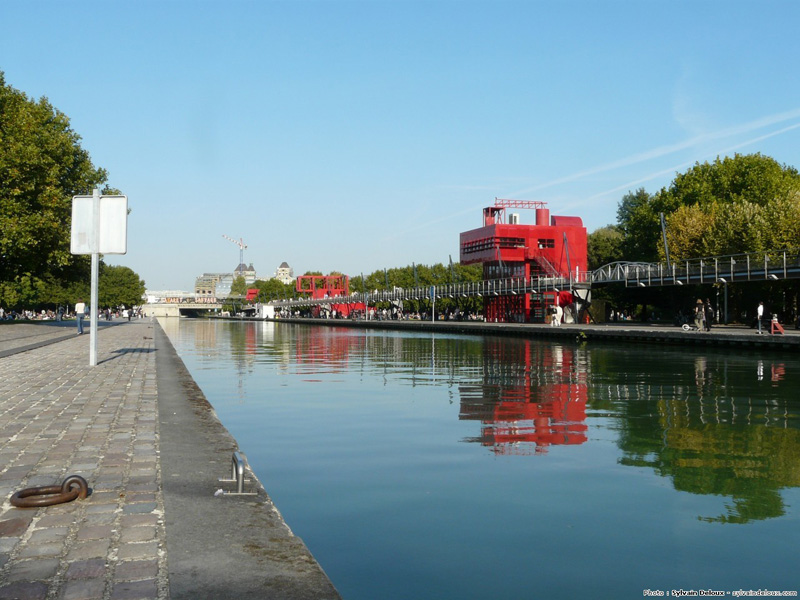 La Villette is unlike any other park that you've seen. A strange tangle of red structures, the park was built in 1984. in place of the shop and it has gardens, playgrounds, science and music facilities and 35 architectural features inspired by deconstruction.
Tschumi describes his meeting with the French philosopher Jacques Derrida, who talks about the idea of deconstruction. Philosopher asked him, "How can an architect be interested in deconstruction? Ultimately, this is antiforma, a complete opposite of everything architecture. " That's why "- replied the architect.
Seattle Central Library by Rem Koolhaas, Washington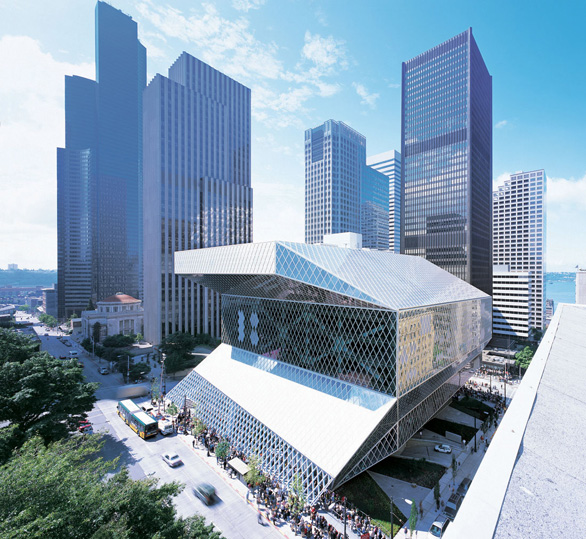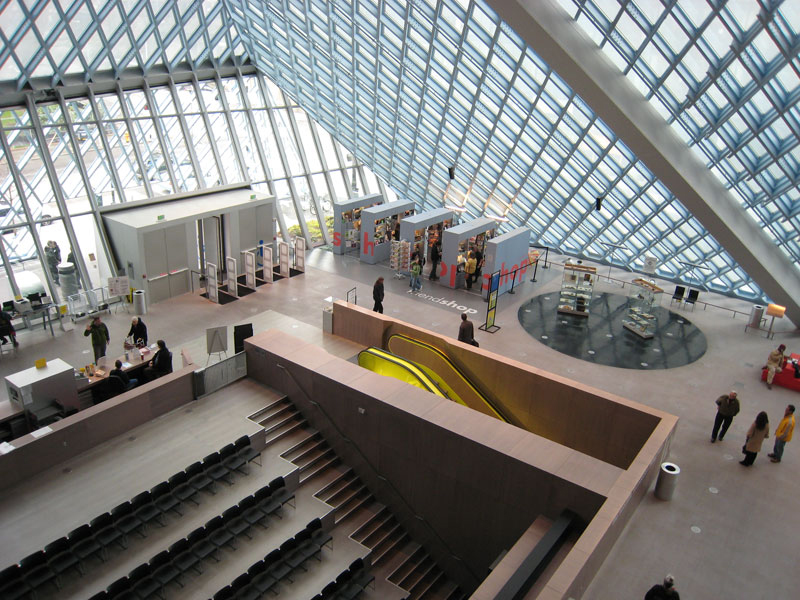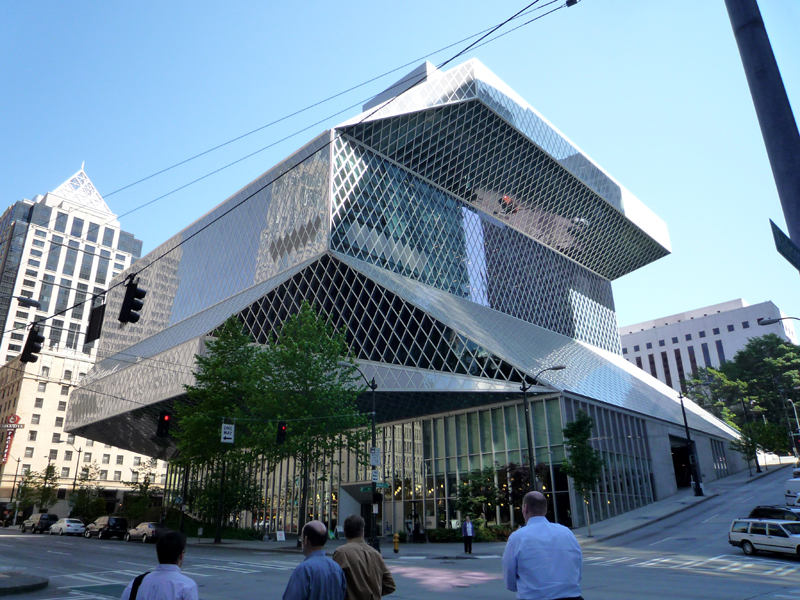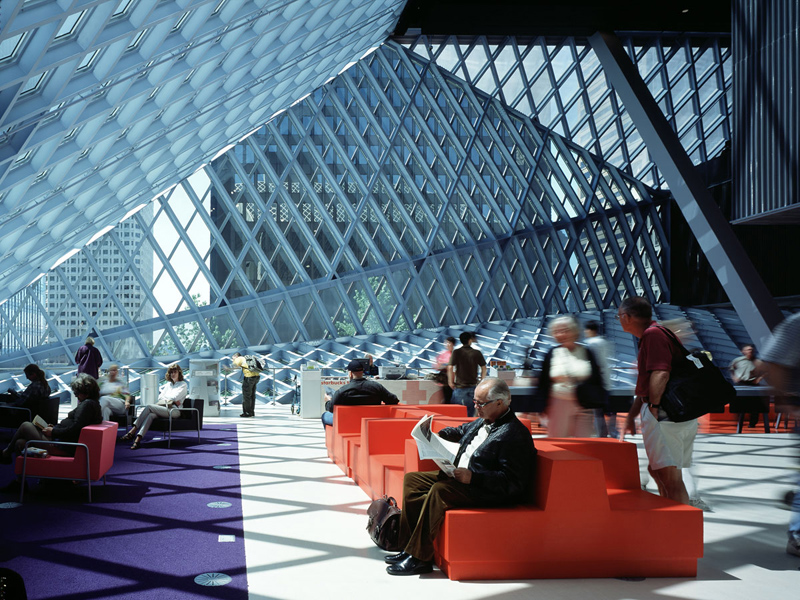 With Rem Koolhaas famous architect, architectural firms OMA and LMN up in Seattle one of the most stunning deconstructive buildings in the face of the Central Library of Seattle. The remarkable structure consists of eight horizontal layers with different sizes, coated steel and glass. Rising as more than just a place to store books, the design of the library focuses on information in all its forms. The winner of the Pritzker Prize, Rem Koolhaas is often criticized for his strange buildings that are usually visually confusing and unusable, but the library in Seattle became one of the most famous buildings in America.
Modern arts center by Zaha Hadid, Ohio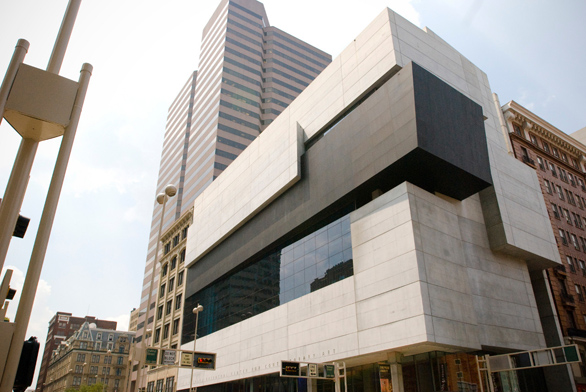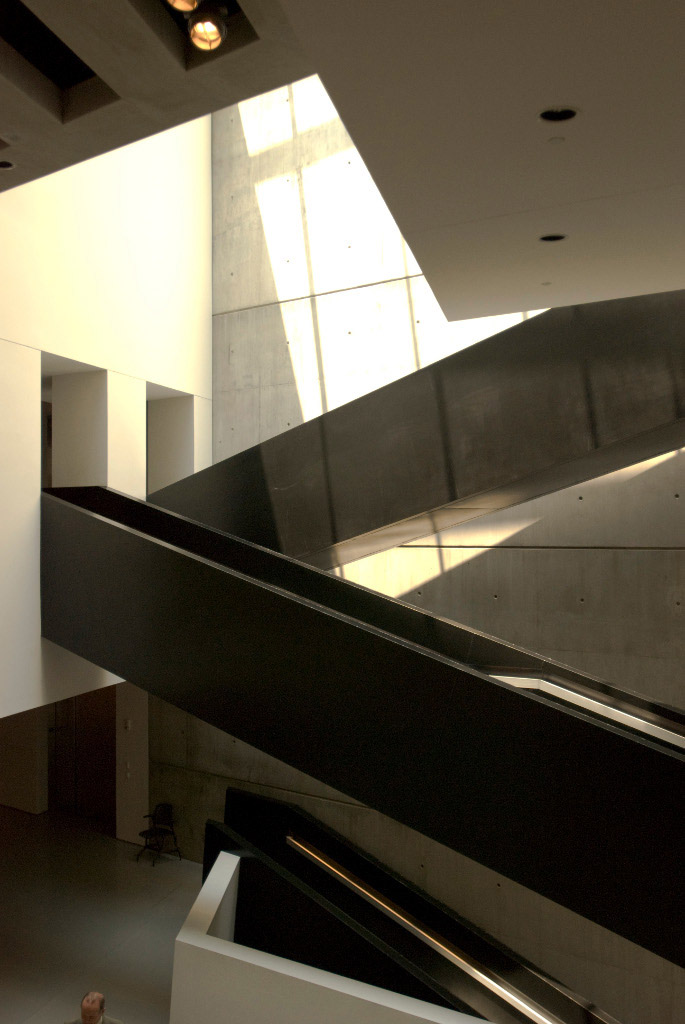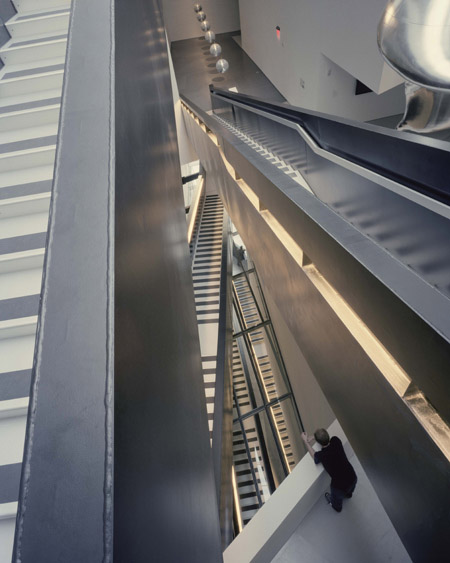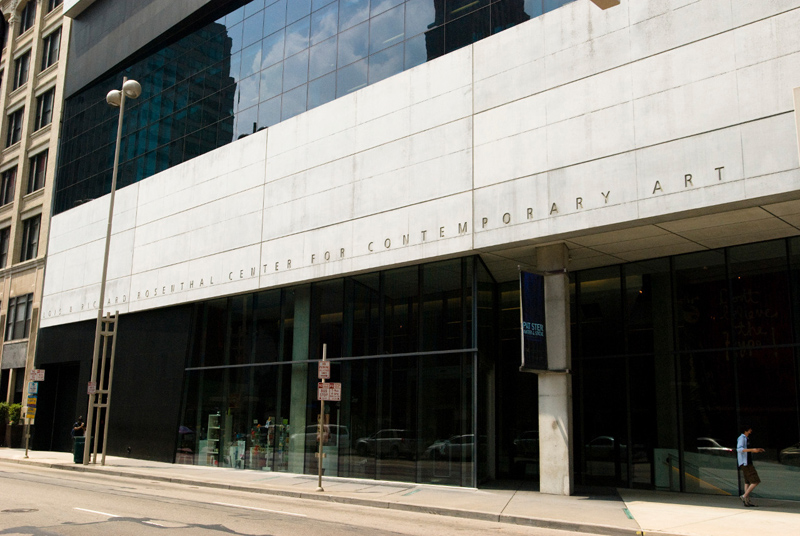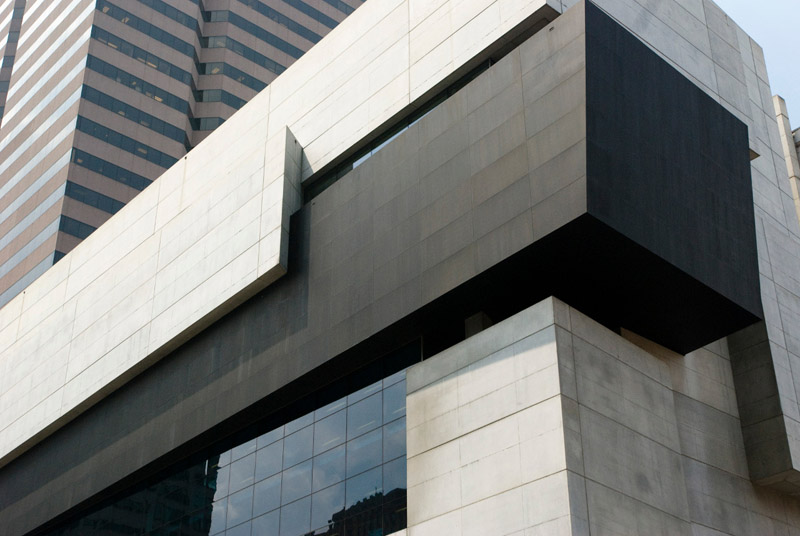 Born in Baghdad, Zaha Hadid is the first woman to win the Pritzker Prize. She has immense style with many famous deconstructive buildings. One of them is the first building that designs – Centre for Modern Art in Cincinnati, Ohio in 2003. The building is a combination of square shapes and curves. In the center to display the works of famous artists, including works by Andy Warhol.
The Jewish Museum by Daniel Libeskind, Berlin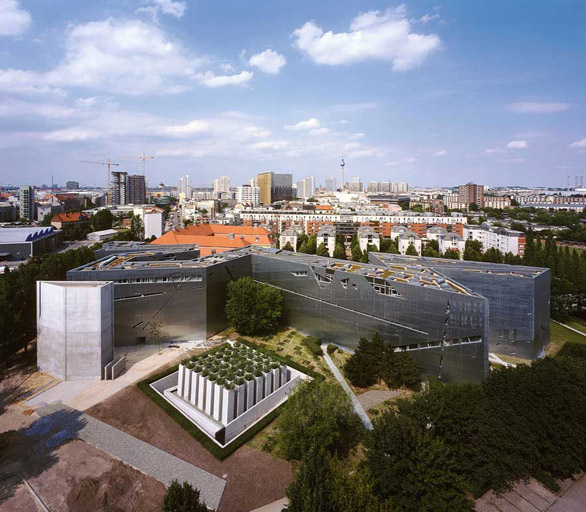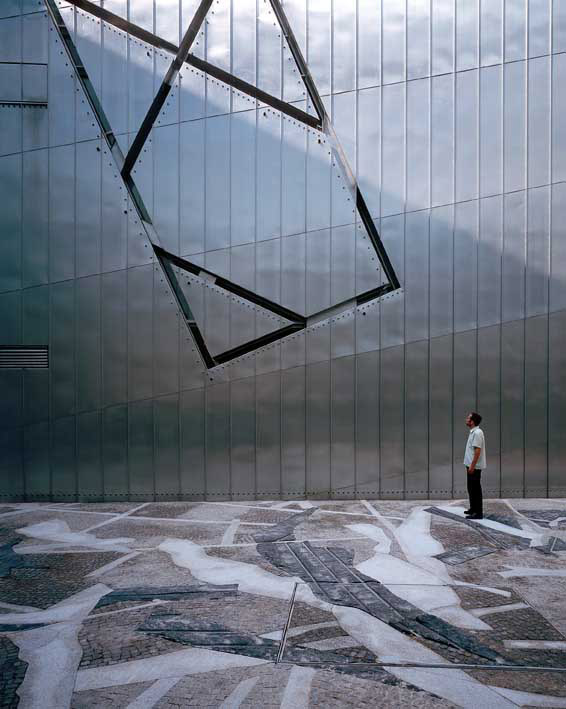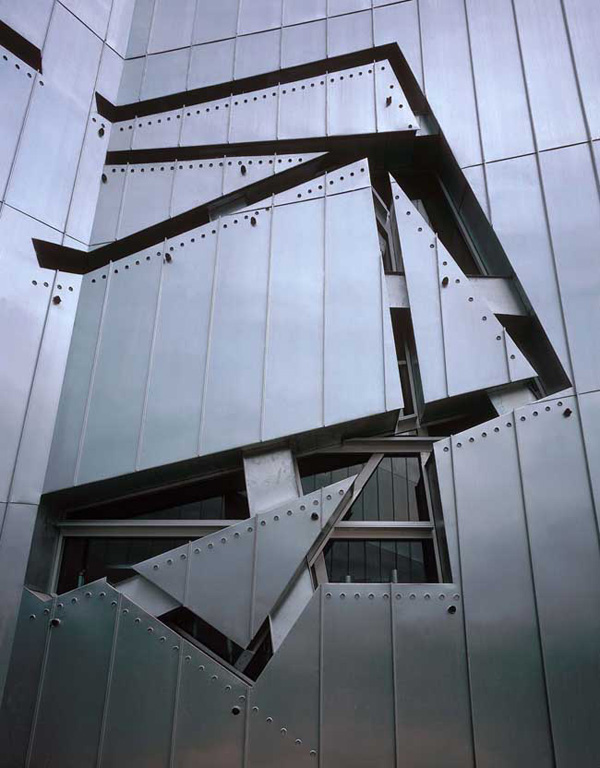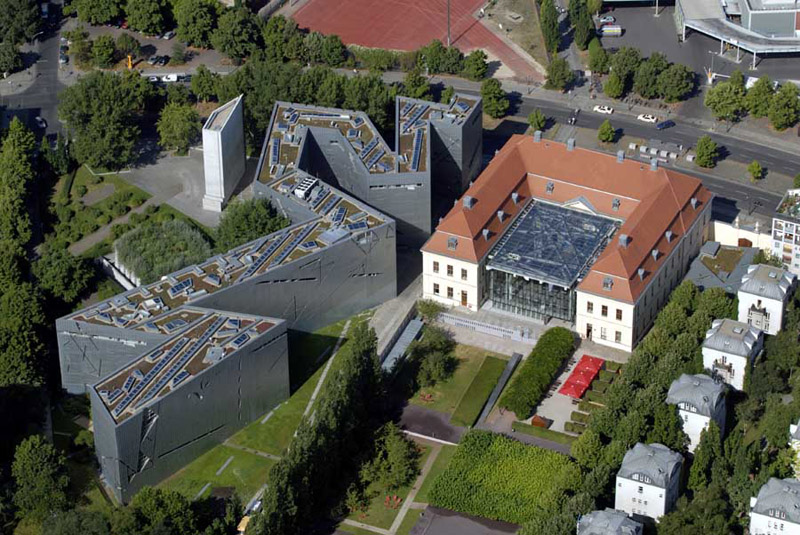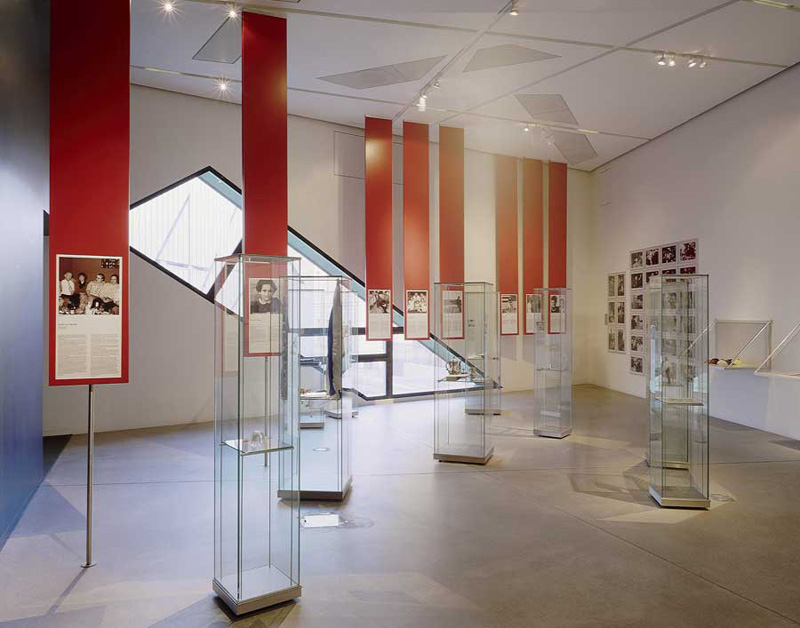 The Jewish Museum is perhaps the best example of deconstruction in the world. Zigzag structure is plated with a thin layer of zinc, in which the windows are cut into shapes resembling wounds and scars. Inside were collected two millennia history. The building is located in a place where before has stood the Berlin Wall. Its shape is inspired by the Star of David, and in its interior there is a big gap, which symbolizes the death of thousands berlin people who were killed during the Holocaust.
Daniel Libeskind has designed many famous buildings and even selected to design the building on the site of the World Trade Center in Manhattan.
Comments
comments