In Bulgaria there are so many interesting places, which, however, don't fit in with the concept of a tourist spot. People that are usually looking for such places are urban adventurers, explorers, fans of the abandoned building and objects, and especially photographers in search of unusual and exciting footage. So we found this pit – listening to the conversation of some photographers who were searching what to shoot over the weekend. Turns out, not very far there are landscapes, worthy of the scenery of Star Wars.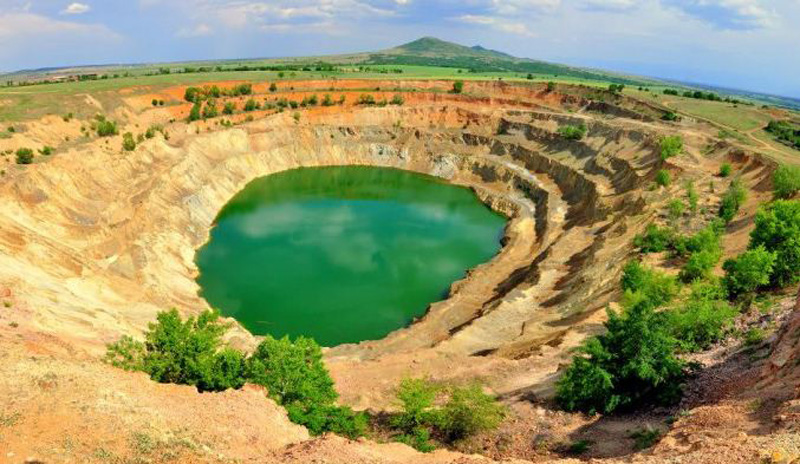 The place is already abandoned pit "King Asen", which is located next to the village, near Pazardzhik. In the area of Panagyurishte and Pazardzhik there are also quite a few other abandoned or exhausted mines. To reach "King Assen" you have to travel from Pazardzhik in direction village of Levski. It's hard to navigate, if you are not familiar with the area, and the signs are not the best reference, because many of them are missing. The roads around the villages also are in a miserable state. However nature along the way make you happy with great views, especially the fields that seem to never end.
The crater of the pit King Asen is visible from the road. The view is really impressive. The terraced floors, from which it is built, seem almost surreal. What can be seen is in some way reassuring, but also causes a slight tension.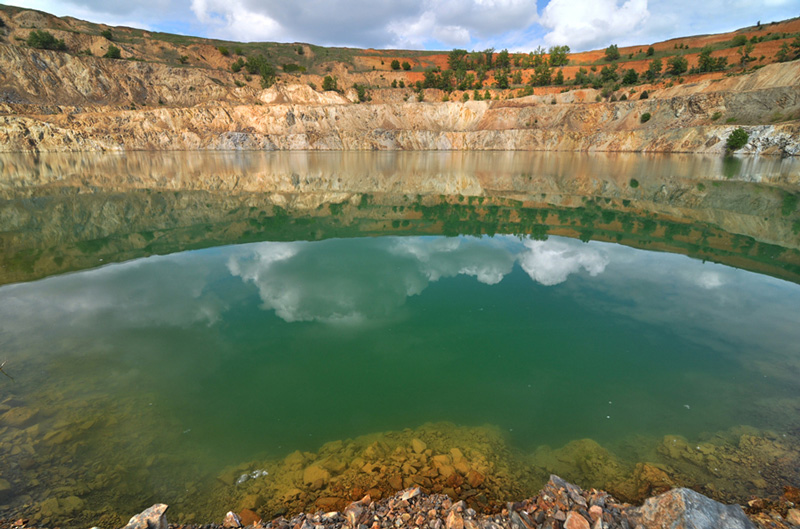 The pit is pretty strange, but it is not 100% safe. At the bottom of the crater is the water that has collected the local claim that is filled with all available heavy metals and poisonous chemical compounds. Even exaggerated, there is probably enough truth in that statement. When the there are heavy rains waters overflow into the nearby river Luda Yana, which supplies drinking water to surrounding villages.
Although exhausted and abandoned, pit "King Asen" still reminds of itself…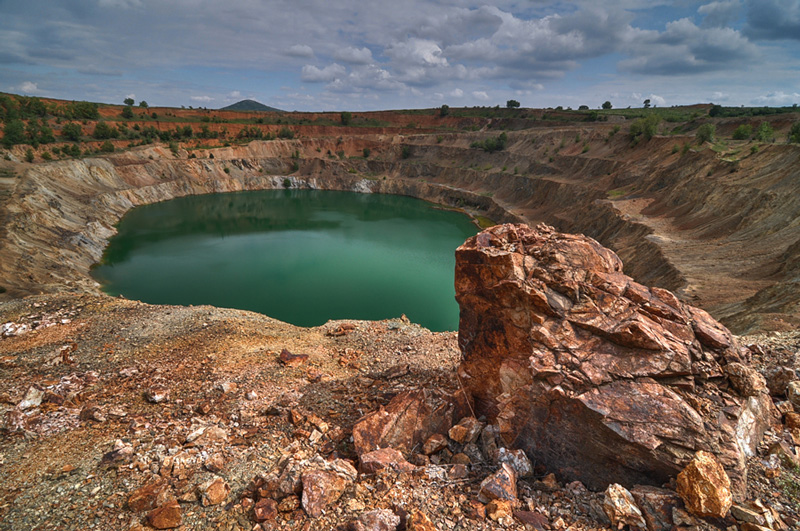 It cannot be denied that the locality is styled in a very interesting way thanks to ore-extracting activities. Near the crater rises a hill from which you can look inside the quarry. Throughout the region you can see strange shapes on earth that seem that do not belong to the local landscape. Rather reminiscent of alien planet, or on sandy desert with strange folds. These forms of human activity, are definitely not the typical relief of Bulgaria.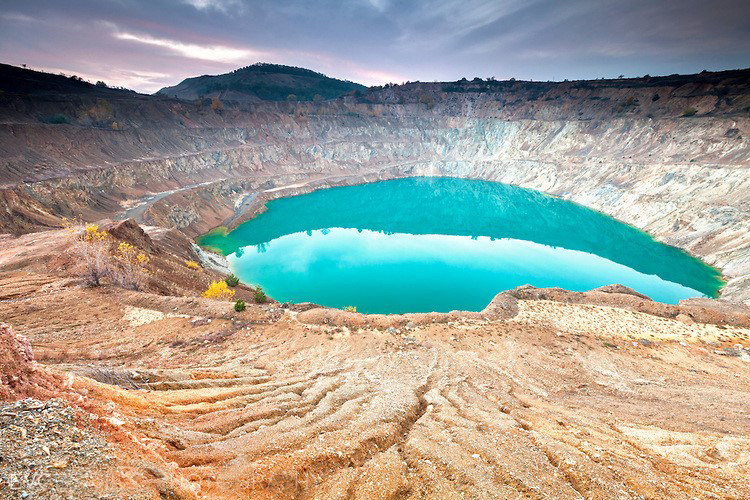 Similar items can be found in different locations in Bulgaria. In nearby village of Elshitsa also has an even larger crater, probably until recently used.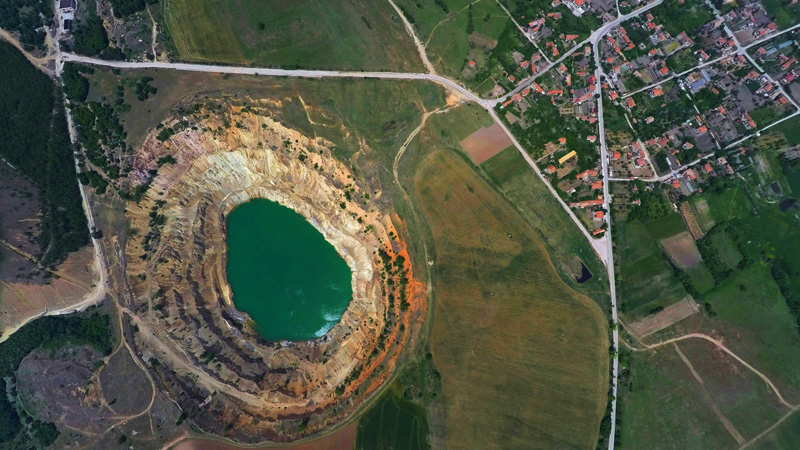 In the entire area around Panagyurishte similar views are not uncommon – there are many abandoned quarries, in which in the recent past have people were extracting ore and non-ferrous metals. Today of the former mining – the pride of the Socialist industrial power, are remaining only a giant massive pits, most filled with stagnant water.