Did you know that blue is the most popular color in the world? Therefore, it is widely used in interiors. In this article, we want to explore how you can incorporate blue in interior design, as well as its top 5 most popular shades.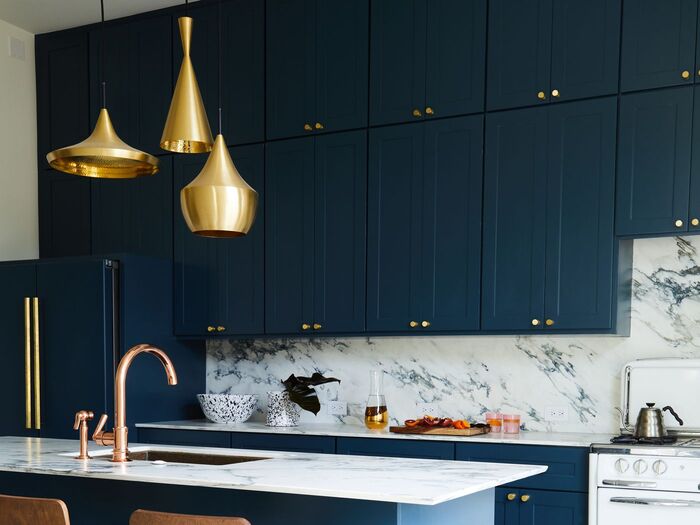 Why Do So Many People Like Blue Theme Interior Design?
According to color psychology, looking at the color blue can help you relax and slow your pace. In addition to its peaceful and calming effects, blue is one of the easiest colors to work with. If you choose a blue house interior, then you can mix it with a wide variety of other colors and shades.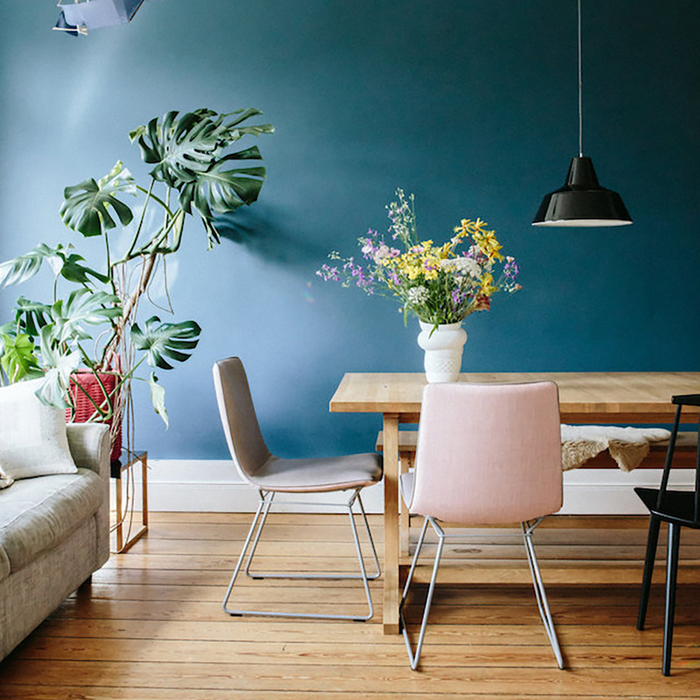 For example, you can turn a small office into a calm space by choosing cool blues with yellow tones. On the other hand, social spaces like a kitchen will feel much cozier if you paint them in warm blues that contain red.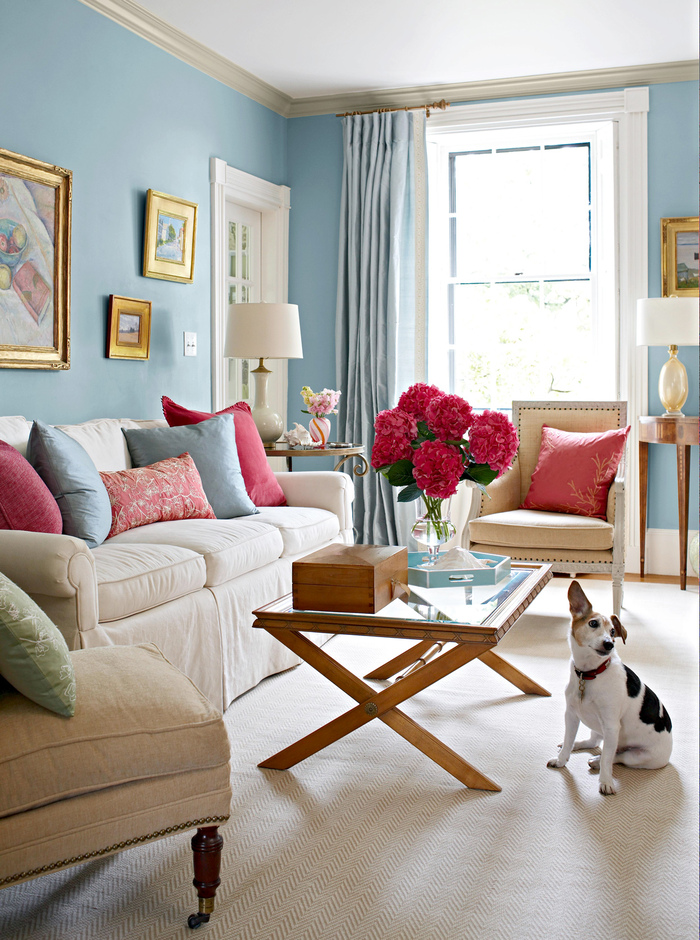 How Can You Incorporate Blue in Interior Design?
If you like the blue color, then you can create blue color house interior in numerous ways. First, you can choose it for bedroom wall paint or décor. This will help you switch off after a long day.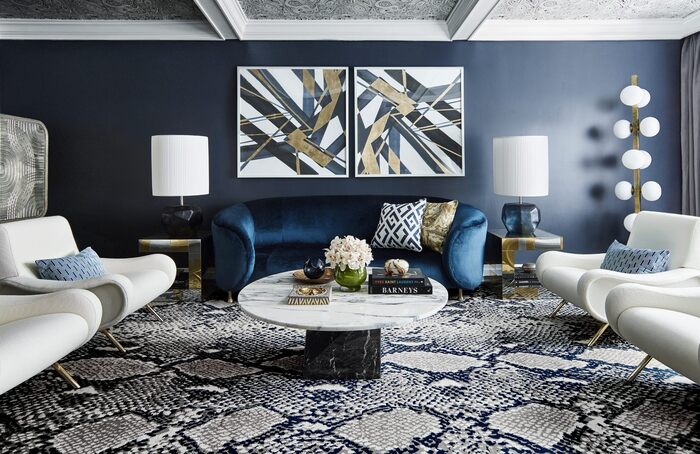 Second, blue is the perfect color for any office space or study room. If you go for blue window coverings or blue artwork, you can easily increase your productivity and improve your concentration.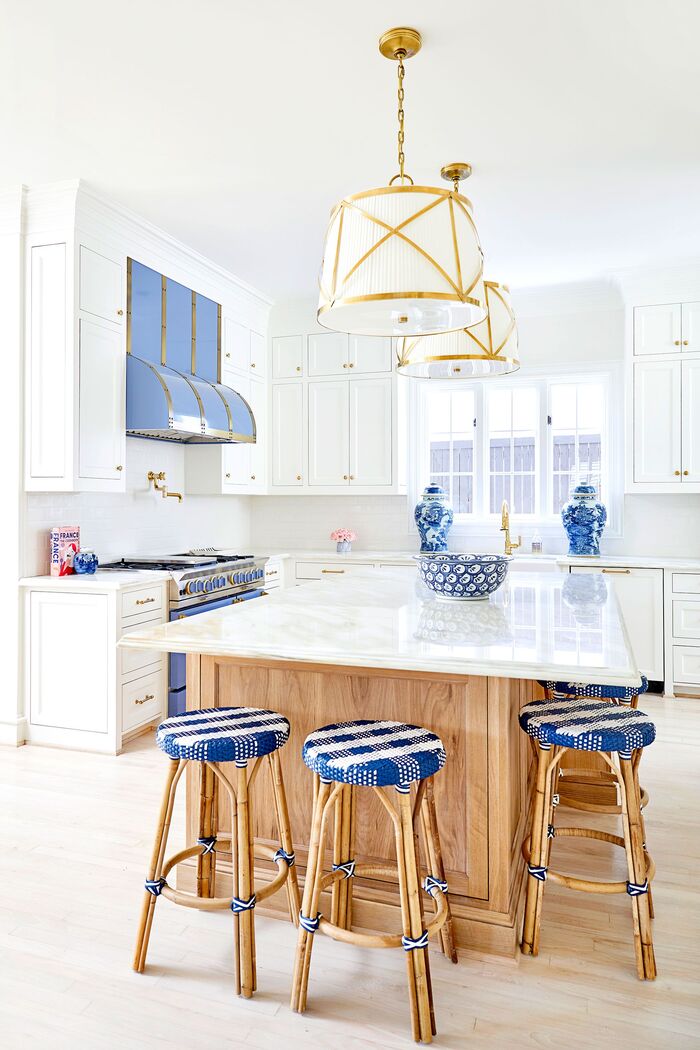 Next, it is also common to add a hint of blue to bathroom's design. In this way, it is easier to unwind and destress when taking a shower. Interestingly enough, it is not recommendable to use blues in the dining room or kitchen. The blue color has soothing effects, so it does not boost appetite.
Top 5 Shades of Blue in Interior Design
If you aim at incorporating blue house design inside your home, then there are plenty of shades to choose from. Some of the most popular ones include navy blue, sky blue, royal blue, baby blue and teal blue. Choose navy blue if you prefer contemporary, classic and coastal styles. Nevertheless, make sure that you balance this shade with warmer tones so that you do not create a closed-in atmosphere.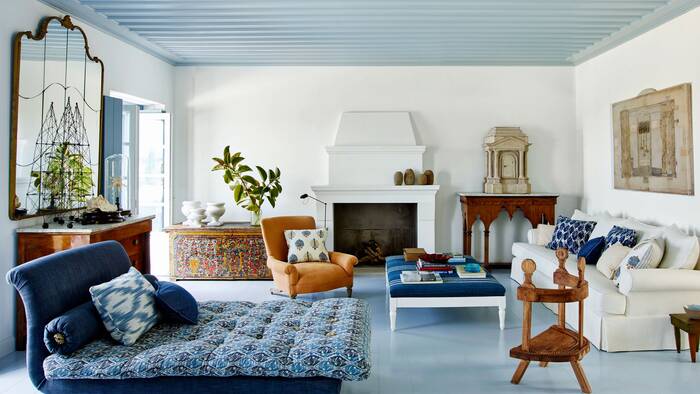 Furthermore, sky blue works well with warm accent colors, as well as cooler tones such as black and grey. Surrounding yourself with sky blue will make you bring nature to you without leaving your home.
A lot of people also have a passion for royal blue and gold interior design. If you are one of them, you can use royal blue to enliven your home. Yet, make sure you alternate between this bright shade of blue and white colors. This will help you create a modern, neat feel.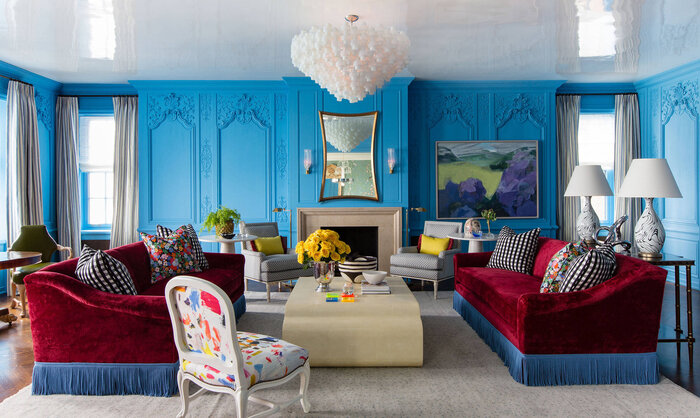 Next, baby blue is perfect for bedrooms and bathrooms because this light pastel shade has a relaxing and rejuvenating effect. Combine baby blue with neutral tones in order to enjoy an airy feel.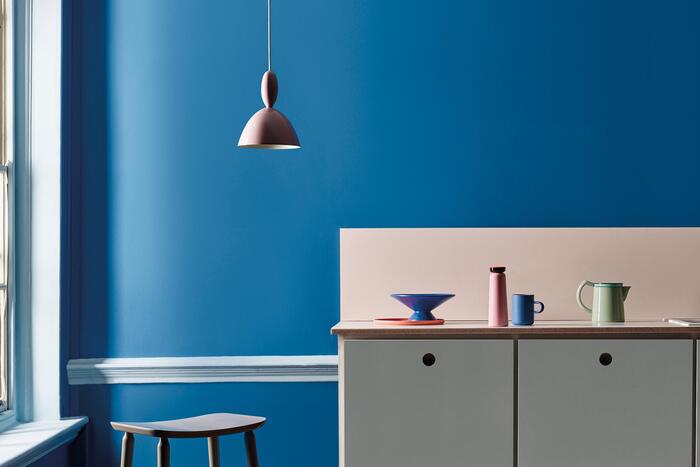 Last, but not least, teal blue often reminds us of dense jungles and tropical lagoons. So, use this sophisticated shade of blue in interior design when you want to add a natural sort of dignity to your home.