Food tastes so much better when you can enjoy a nice view with it. Rooftop restaurants in London make for a perfect choice for a romantic dinner or gathering with friends.
In the summertime, dining up on a roof terrace restaurant is the ultimate city experience. However, some of these bars and restaurants are open all year round. From Japanese sushi to great city cocktails, there are several places where you can try exquisite food and enjoy gorgeous views with it. Here is our top 5 of the best rooftop restaurants to visit in London.
Aviary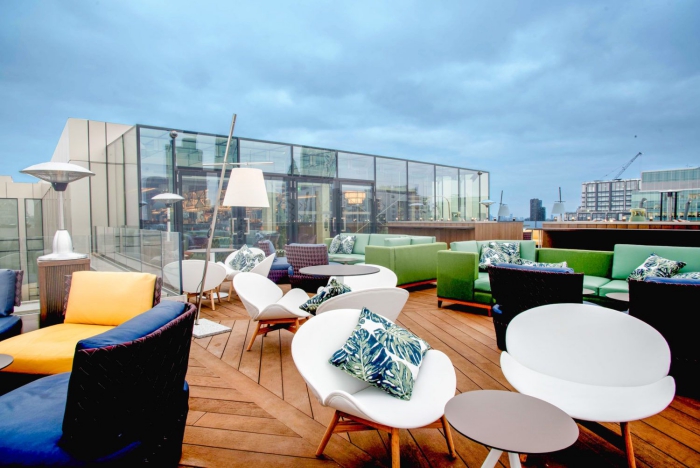 Aviary is a bar-restaurant up high at Montcalm Hotel and it's got some of the best city views. It is opened all year round, so you can enjoy the stunning views even in winter. Aviary has fire pits to keep you warm and cosy. You can get a cocktail or if you feel like eating something, the restaurant offers delicious meals.
Coq d'Argent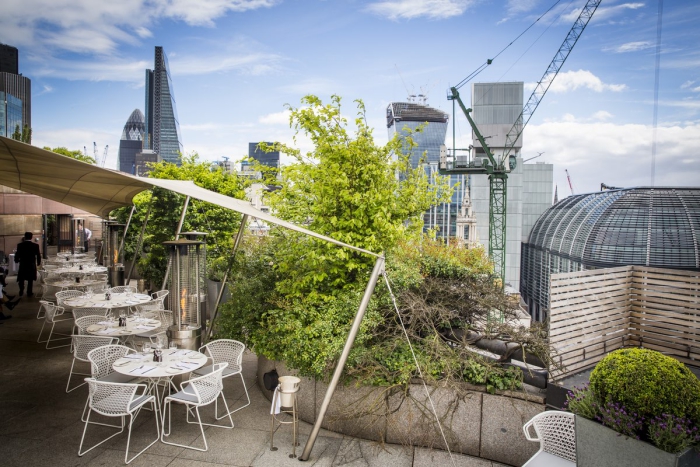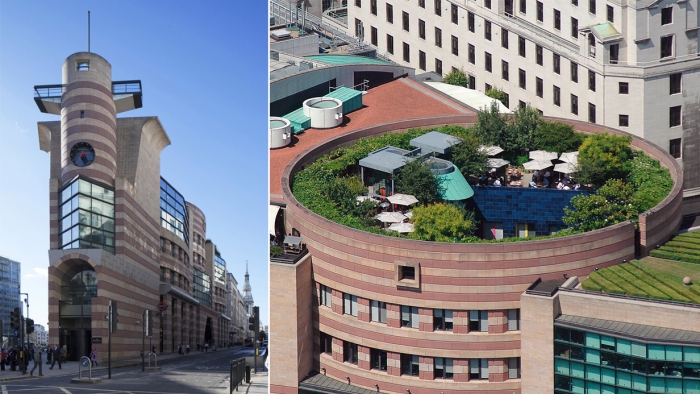 This restaurant is a fantastic London viewpoint. It is a green oasis above the crowds and bustle of St Paul's. You can enjoy a French menu in a calm and lush environment. They serve breakfast, lunch and dinner, so you can catch the city in a different light during the day.
OXO Tower Brasserie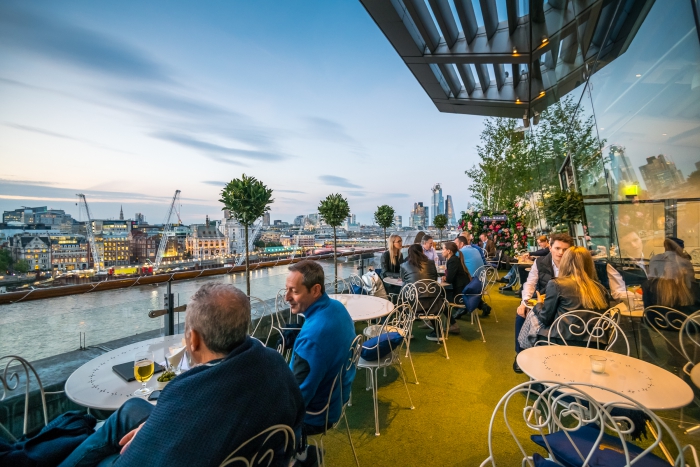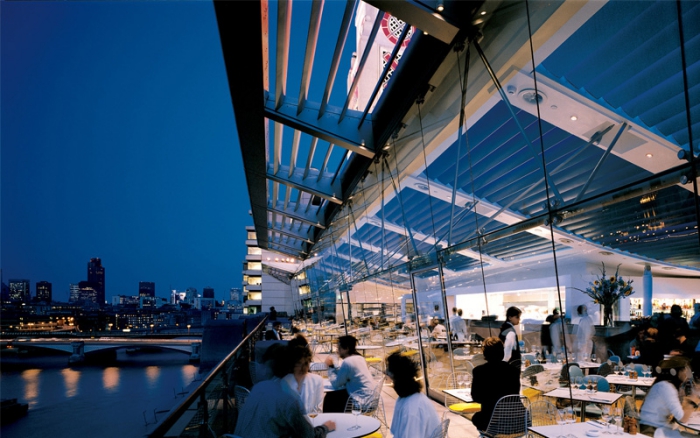 This is one of the restaurants that doesn't need an introduction. It has a glass-fronted dining area which faces the Thames and offers stunning panoramas. The grassed terrace looks onto the South Bank. The menu is seasonal and offers interesting twists on traditional meals. You must try the cocktails here – they are truly amazing.
Culpeper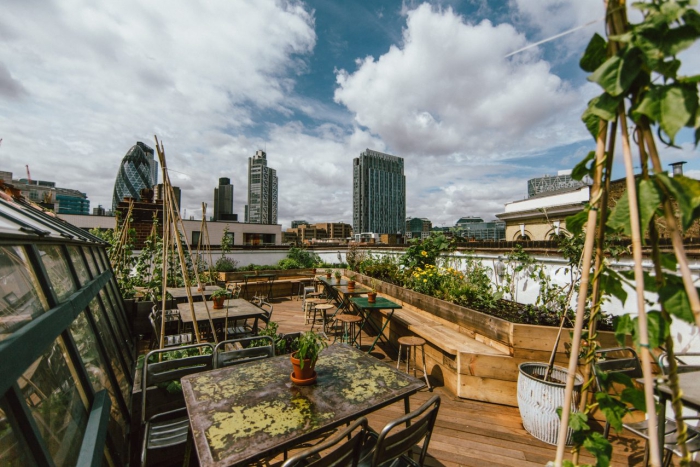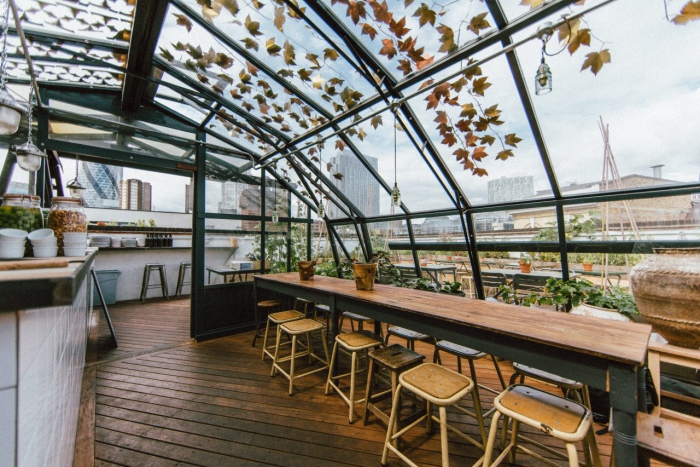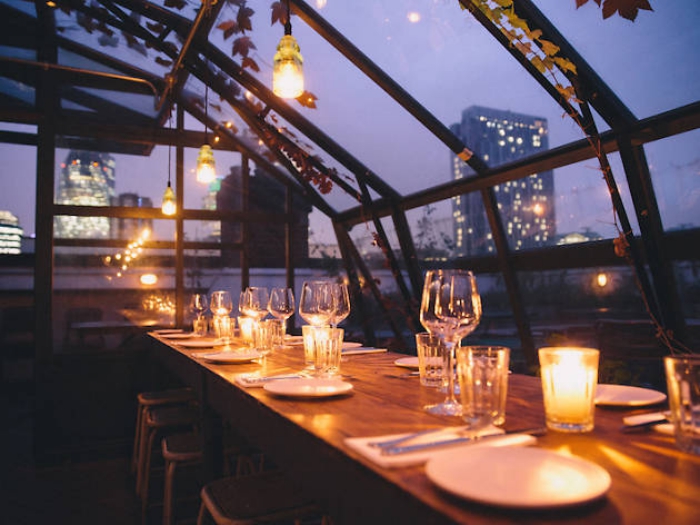 Culpeper is another famous sky bar and restaurant. It reopens with a different theme every summer. In 2019 the spotlight was on English wine. The team at this popular eatery plants and harvests their own ingredients in an urban garden. So, here you can try roasted potatoes with sour cream, herb-marinated meat and so much more. And everything is beyond delicious! They also have special events and workshops.
Sushisamba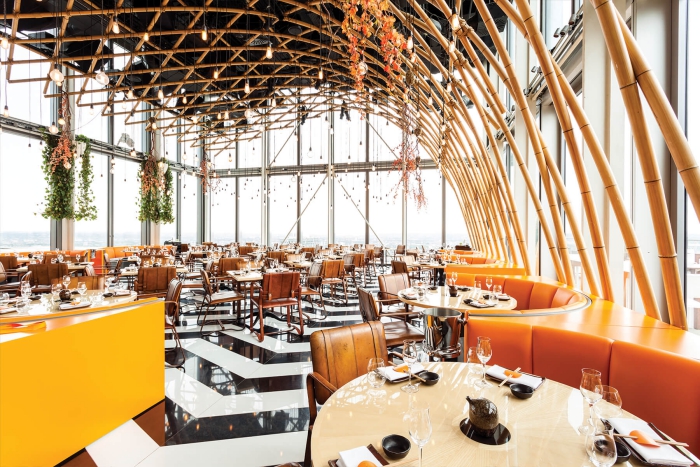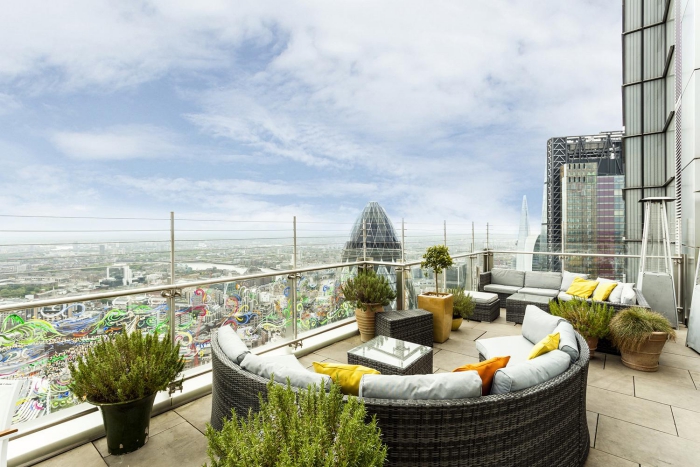 Sushisamba is usually open in good weather. Its main terrace is a magnet for those who want to catch some incredible views of the city. However, a spot on the terrace can't be booked directly, but if the outdoor seats are free, you can move there. At Sushisamba you can enjoy delicious sushi in the sun with views that will take your breath away.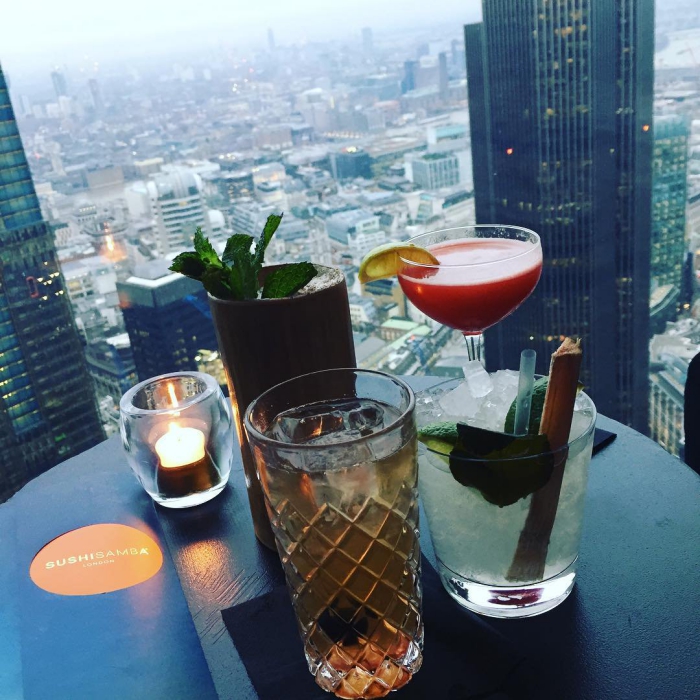 If you are visiting London or you want to surprise a loved one, these rooftop restaurants are as good as it gets. You can enjoy delicious food, calm and green environment and of course stunning views. No matter which one of these restaurants you pick, you will not be disappointed.